As the Proctor community swings back to in-person learning this week, as the dorm pods loosen and disperse, the interconnectedness of all that is Proctor, the mycelium underneath, reveals itself. Coming back to in-person gets the network humming. Yes, we can do a lot remotely, but we get to the "it " of learning by being in the landscape, not simply observing it from the outside.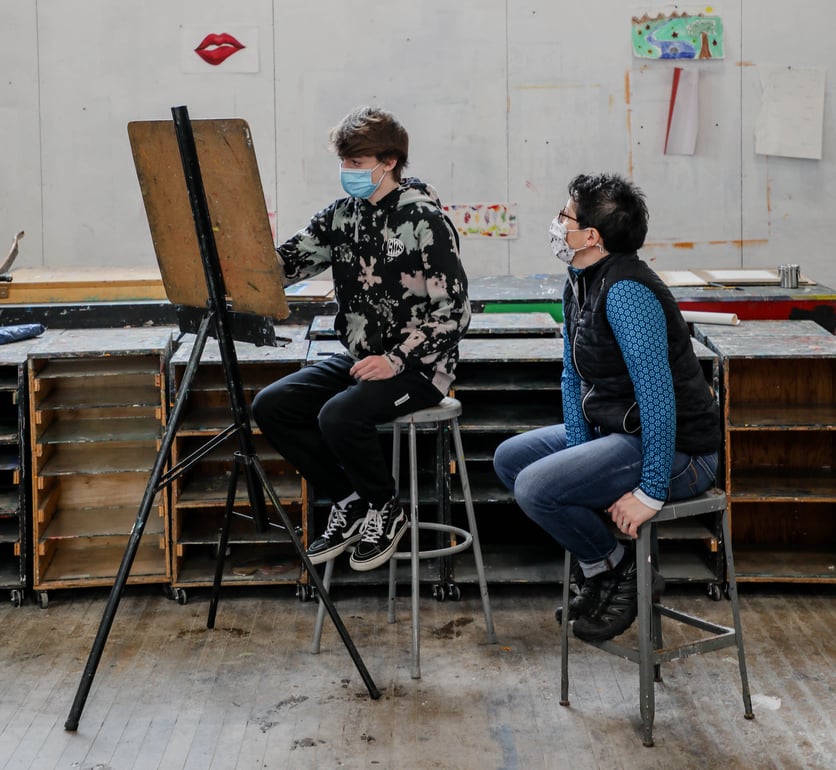 Working to whittle a spoon is an approximation of what might happen in woodworking, but it's not the same as standing next to Greg Allen in the woodshop and learning how to run wood through a planer. It is not the same as being with Corby Leith in the welding shop (newly renovated over break) and learning how to use a plasma cutter. It's not the same as sitting in Learning Skills with Jen Fletcher and working through a writing assignment on the whiteboard, or nailing an algebra equation in Lindsey Brown's algebra class. There's distance learning and then there's proximity learning, and to wholly appreciate the connections within the Proctor landscape you have to be in it. The same is true for forests. You lace up and walk out into them. There's no substitute for being there.
This is the time of the year when the ground is hard, small waters have frozen up, and it is easier to get into the backwoods with big equipment: skidders, feller bunchers, logging trucks. Jack Bronneburg, who logs our woodlands, stopped into Maxwell Savage the other day and he mentioned that he was ready to start working a section and that maybe next week I should stop out at the site. I will. Every time I spend time with someone who spends all his time in the woods, I learn something. Last summer, when we were up inspecting a new stretch of access road that gets us into Philbrook Pasture, we looked at some of the lace network that was under the duff. A connective tissue of mycelium. Yesterday he shared a photo of a white oak completely growing around a hemlock limb. "I'll show you sometime," he wrote, and I want to see it up close.
Back in December, Jack recommended a Ted Talk. "It's going to change the way a lot of people think about forests and timber harvesting," he said. I watched Suzanne Simard's talk over coffee about a month ago, and it's eye opening. In Simard's Talk How Trees Talk to Each Other, she walks through the experiments that reveal how trees care for each other, sending and responding to chemical signals passed through the mycelium layer, essentially chatting back and forth. Different species support each other in different ways, a strong argument for biodiversity. Trees coordinate with each other, detecting forest stressors that trigger early warnings and chemical support. It's a telling account of node or mother trees linked and communicating with trees around them, the older tree nurturing the younger, a reminder to loggers to harvest wisely. It explains how and why mono-cultures are weaker, prone to the ravages of disease and pestilence. It's a message to cultivate and steward biodiversity in the woodlands as the interconnectedness of all becomes evident. And it's a talk not just about the woodlands.
We may have a single tree in our logo that is Proctor's equivalent to the Nike swoosh logo, but singularity is not what we are about at Proctor. In the off and on campus programs, each unique offering sends signals, shuttles nutrients, and dumps energy into the community grid. Students on Ocean this past fall, who haven't been on campus since last March, are here now and stories they share with us feed us as a community and broaden horizons and the sense of the possible. New narratives emerge, reminding us of the expanse of Proctor's landscape. But we don't have to wait for the off campus students to bring their energy. There's plenty zinging back and forth within the daily routine, and sometimes it's the simple signals sent by seeing George hose down a fresh sheet of ice on the outdoor rink or watching Patty walk through Maxwell with a tray of fresh scones or hearing the chatter of skiers who have just come back from their first day at Ragged that sustains the healthy whole.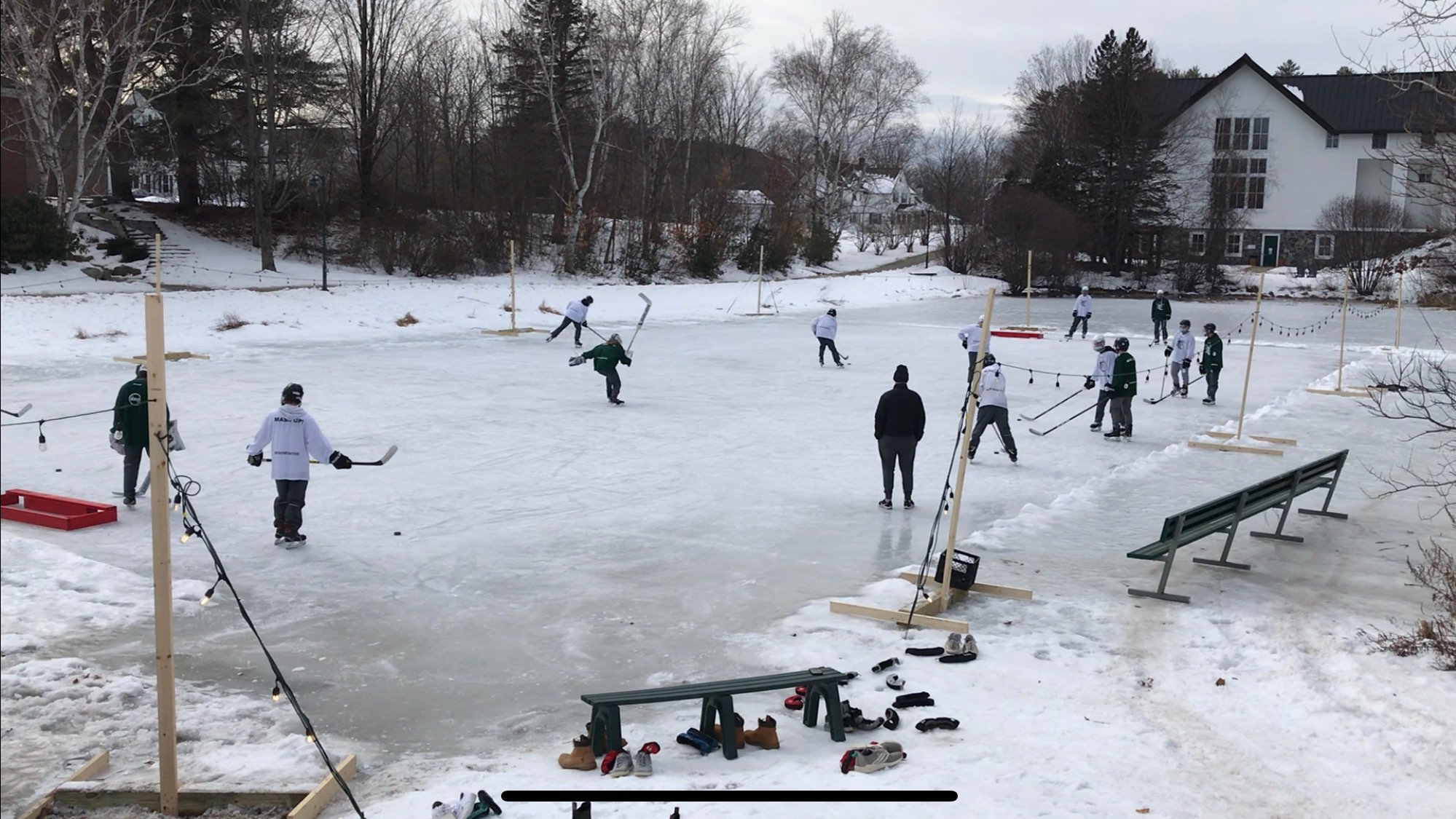 Programmatic diversity combined with a diversity of interests and styles is what we do here. It makes us more resilient as a community, and it makes our students more resilient for life, and we can always build more into Proctor. We wave the word "together" around a lot here, and sometimes together creates the impression of a lockstep monoculture, but that's not us. At all. As we return to in-person learning we are reminded that we can be, like a healthy forest, super-cooperators shuttling and sending chemical signals back and forth, the positive nutrients within a variegated educational landscape that results in a caring, healthy community. Not a monoculture. And it's good to be back in that landscape this week, to feel the interconnectedness of all.

Mike Henriques P'11, P'15
Proctor Academy Head of School