It's part of who we are, part of our history, part of what we move forward. Scraps of the history can be found in the woods behind the football field, a wheel nailed to a maple tree signals the old rope tow. Stories swirl of slope improvement that involve students, dynamite, and a granite stater do-it-yourself mentality. Every institution has legacy, tradition, and it's important in the current hustle to evolve and to become the new next, legacy is not forgotten. And yet sometimes legacy has to justify itself, and sometimes in the exploration of legacy institutional values are revealed. And that can be a steadying.
Our ski area is a snowball's toss from campus. The slap of jumping skis hitting the landing hill pops across the valley when the air is still. The prowl of the groomer is a companion to many nights, as is the hiss of snow guns. Announcements of distances for jumping competitions and racer's times called out over loudspeakers echo in the valley. These are the sounds of legacy. So why do we do it? Why particularly in a time of climate change when the weather is warmer and the conditions tougher. Proctor had a 40 inch snow storm in mid December and a rain storm on Christmas Day that washed it all away. It's going to rain again this weekend. Why indeed.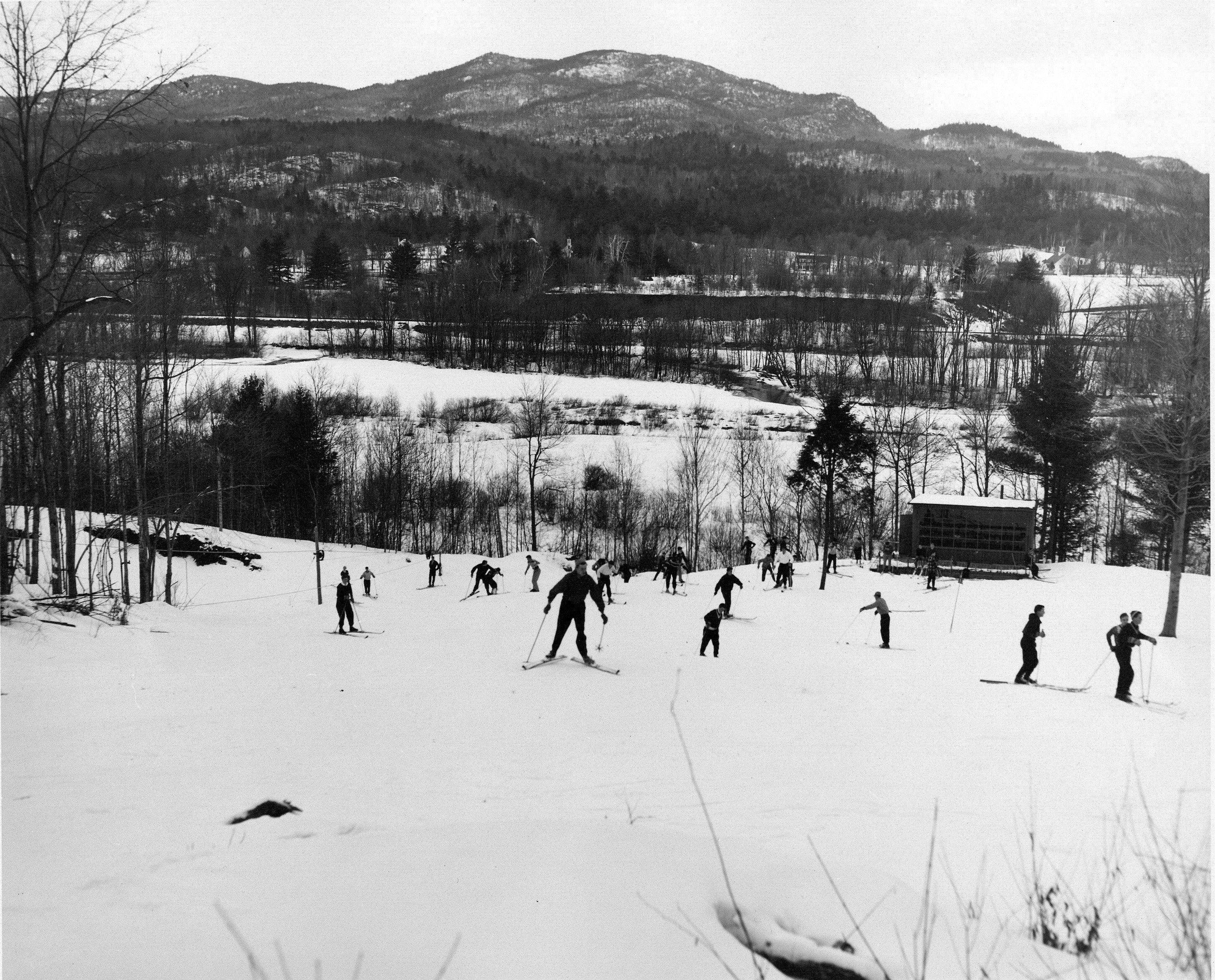 Perhaps start with the area itself. Sometimes we need the places that offer a little magic, and the ski area, with its jumps, its race trails, its nordic trails offers a bit of that. Winter magic. Awesome nature. And sometimes a school like Proctor, with all of its opportunity and privileges wrapped and held so tightly in the bundle of the immediate campus, needs to find ways to give back. Just across the Blackwater River is that place that gives back. Of particular note: there are more families, more high school skiers in all disciplines, more collegiate skiers that come from outside of Proctor than come from inside. Hands down. There are the smallest of the smalls who learn to ski. There are Olympians who never attended Proctor but have been on our hill, off our jumps, around our Nordic trails. High school buses roll up every afternoon from Concord, Bow, and Sutton. College vans pull in from all over the northeast. We don't run that area to keep it to ourselves; we run the Proctor Ski Area to give back. To share a little of the magic. Nothing else that we do has such a broad reach outside of the immediate Proctor community.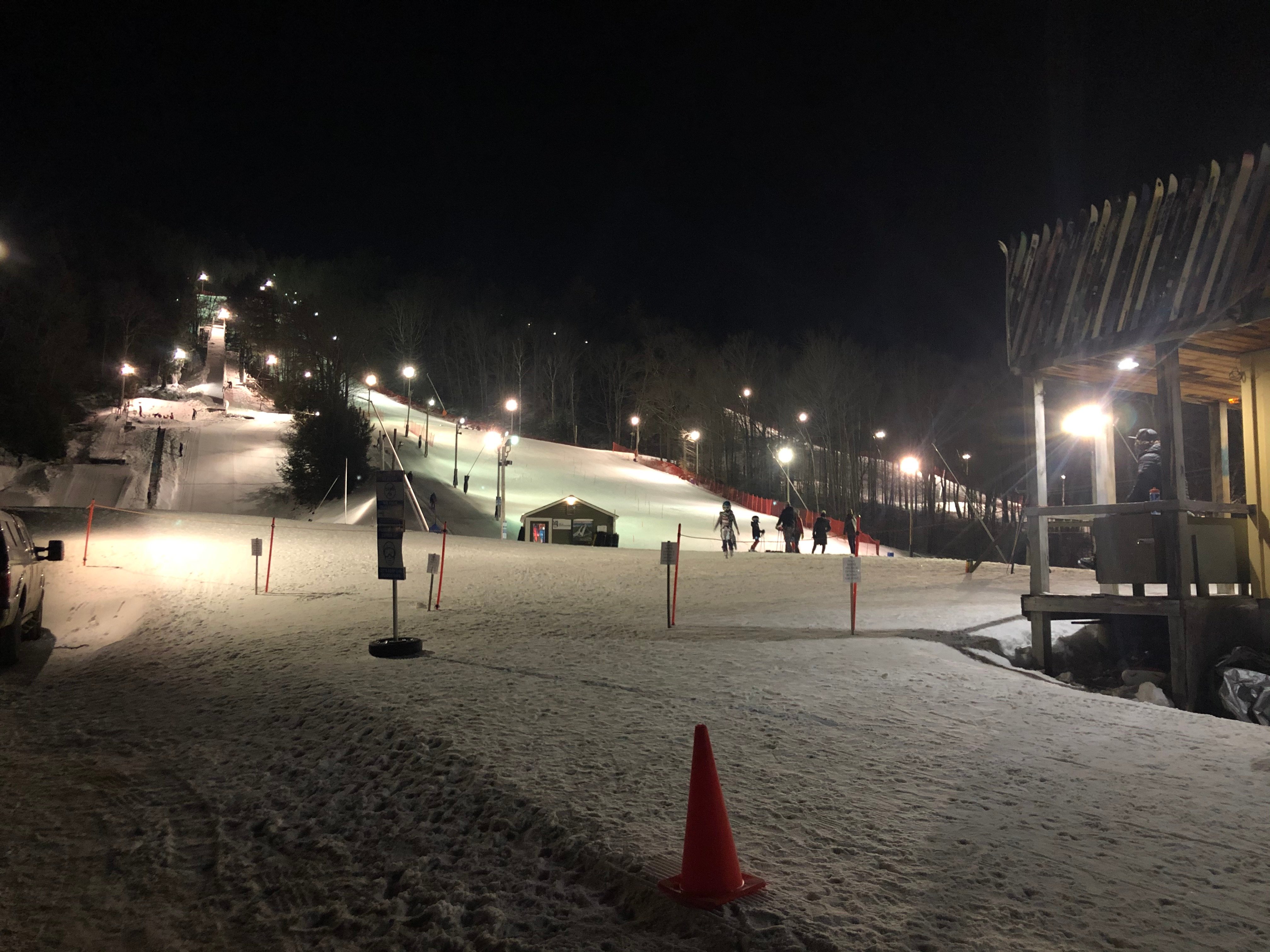 It's also about teaching some of the lessons that can be learned on snow. Hard lessons, life lessons. It's not about having the fanciest skis or the fastest time. At any given competition there is only one fastest time, one longest jump. But at any given competition there is the expectation that effort and the willingness to fall and fail and get up again are essential. And the falls can be hard, sometimes happening from great height and high speeds. Safety netting is not optional. True in any sport? Not to this degree. The weather changes, the wax changes, the snow conditions change, so the athlete can bring their best technique and fitness but if they can't adjust for any of these and other variables on any given day, success proves elusive. Try going off the 38 meter jump on a windy day or skiing the course ruts common for racers at the end of the start list. In these disciplines that can sometimes breed unbearable arrogance, sometimes the greatest humility is found. Certainly grit. Absolutely resilience.
There's a picture in the archives that shows the whole school on skis being towed by a tractor past Slocumb. We are not that school anymore, not that community where everyone has to ski. That's been a good evolution. We need the breadth and diversity of our current offering, but we are still the school that believes in snow sports for many reasons and know the good lessons learned on snow find their way back into communities and businesses and the classroom.

Mike Henriques P'11, P'15
Proctor Academy Head of School