After a two week winter break, Proctor Academy's Mountain Classroom group reunited in Austin, Texas for the second half of their journey across the American Southwest. After a few days of reconnecting in Blanco State Park, the group began preparations for their weeklong backpacking trip in Big Bend. Read an update from Eliza '17 and Lilah '17 in this week's blog post!

Eliza '17:
The 3:00 AM daze was brushed off with the excitement of return. We all came from separate corners of the east, some reconvening in airports and the rest in Austin, Texas where our upcoming adventures awaited. The first member of the group I saw, who was not on my flight, was Lilah. We greeted each other with an awkward shuffle through the airport followed by a tight embrace. We had arrived.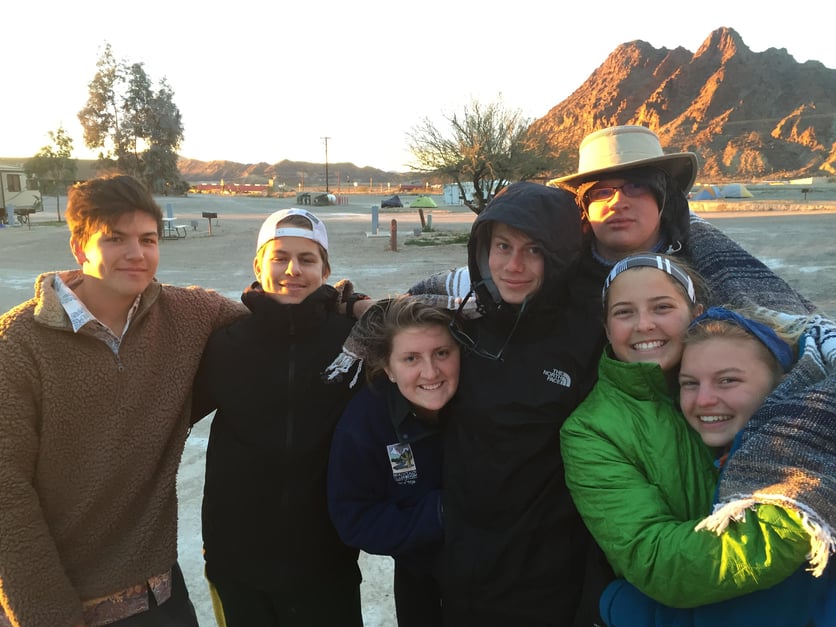 At this point we were missing four members of our group, who arrived shortly after an intense game of Salad Bowl. Salad Bowl is a game similar to charades, but consisting of three rounds. Round one: use words to explain your noun without using the word itself. Round two: use three words to describe your noun. Round three: act out your noun. At the end the team that got the most words right wins. We all made beautiful fools of ourselves in a grassy nook of the airport parking lot until our final friends trickled in. After our excited greetings we set off for lunch and our new, temporary home in Blanco.
That same 3:00 AM daze we brushed off in the airport hit us on the bus. The ride was a little over an hour and it began with a symphony of hushed and tired conversations discussing our breaks. Slowly, the conversations transitioned into the sounds of sleeping teenagers left undisturbed until our turn into the campground. We spent the rest of the day reorienting ourselves to Mountain and each other while forecasts of rain were shared.
---
Lilah '17:
Over the past four days at Blanco State Park the weather has been unpleasant. Even though it was freezing and raining we were all able to help keep spirits up and I am very grateful for my Mountain mates! We spent most of our time either in class or running to the trailer to put more layers on. But, on Thursday the sky cleared and the sun shone down on us. While out for our big grocery shop for the next 18 days (which is as stressful as it sounds) I walked outside of the H-E-B grocery store and was delighted to see the sun for the first time since Monday. Going out for frozen yogurt and getting to stop at Goodwill made the afternoon even more fun.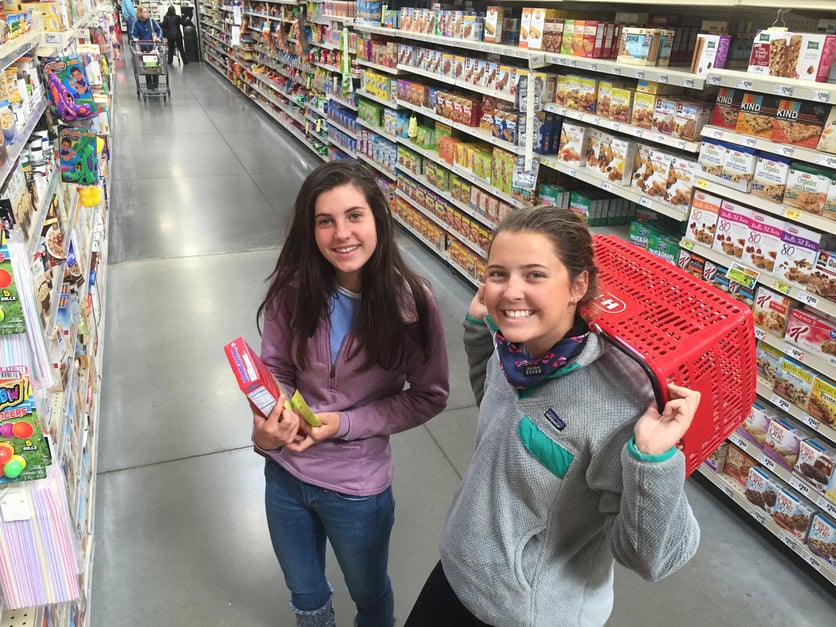 The campground is cut in half by a beautiful, small river. Since Thursday was warm(er) several of us went swimming. I was freezing, but it felt amazing to jump in the water and have down time with some of the group.
Today (Friday) we woke at 4:30 AM to drive to Study Butte near Terlingua, Texas. I was the navigator, which meant I got to sit in the front of the bus and direct the driver to our campsite. I was exhausted and was so afraid of falling asleep when I was supposed to be giving directions, but was relieved when I got on the bus and Coco said I didn't need to start giving directions until after we ate breakfast. I immediately fell asleep after that. After breakfast I started my navigational duties. I have never had much confidence or experience navigating by map. The task seemed daunting, but after getting some help from Coco and Timbah I had it all figured out and I was ready!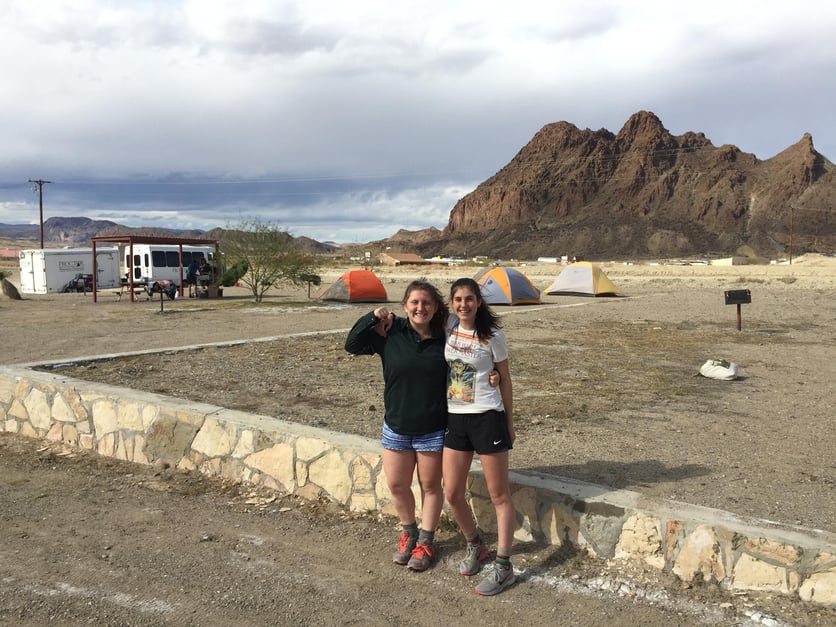 I have never been to Texas but have imagined what it would look like many times while thinking about this trip. One of my favorite movies being Spirit, a story about a wild stallion in the west during Manifest Destiny. I had seen how different it was compared to where I lived and had immediately wanted to see it for myself. Today I got to see it. As it was my job to always be looking out the window I saw some beautiful land. Watching the color of the sunrise fade into blue and seeing all of the mesas and mountains made the drive pass quickly. I found myself wishing it would never end! Seeing nothing but road through the windshield was amazingly peaceful and a brand new experience. It made for an awesome day.