Proctor Academy's Mountain Classroom heads into a two week winter break after spending time in Baton Rouge, Lousiana and the enviornmental justice NGO L.E.A.N. Through oral history interview projects, students met and had conversations with residents of those communities most impacted by the enviornmental issues they are studying. Read on for Sam '18 and Augie's '19 reactions to the past week on Mountain 2018!

Sam '18:
After our long voyage on the Mississippi, the group thought the trip was over and we would just head to New Orleans for the last few days before heading home for the holiday break. On the five hour bus trek from Clarksdale to Baton Rouge, we all worked on our epiphanies- an English assignment that is a realization of something we have learned about ourselves on these past three weeks of Mountain Classroom. We also sang along to everything from the Red Hot Chili Peppers to my personal favorite, Justin Bieber. We were all in for quite a surprise when we got to a little house on Croyoden Road in Baton Rouge. The house was nice, but the surprise had nothing to do with where we were staying, it was who we were staying with.
We were greeted in the driveway by a middle aged man wearing a beanie and a paint smeared Patagonia vest. He welcomed us all to Baton Rouge, talked to us about where we were staying and showed us around the colorful and welcoming office and yard. Then Marylee came and welcomed us - she was one of the sweetest ladies and most incredible people I've ever met in my life.
Marylee sat us down in the living room and played us a video about her organization called LEAN, which stands for Louisiana Environmental Action Network. She shared with us the story of how Louisiana was changing rapidly due to the big corporations taking over the Mississippi River. And how this change was in many ways not positive. The saddest part in all this is that it is cheaper for big, predominantly oil and plastic companies, to buy the land of the people around their plants rather than do the right thing and be responsible to the environment.
But it's not just about our environment, it's about the people living around the industrial plants who are suffering from severe asthma as well as forms of cancer at young ages. She told us stories of communities having no say about massive open landfills being placed in their backyards, resulting in their air always smelling of sulphur and garbage. Once white houses have turned black from the toxins in the air. These people, predominantly African American lower class citizens, are being ignored by the government and massive corporations. This is where Marylee came into play. She is a microphone for these people. Marylee listens to their complaints and files motions in court to hold big industries accountable, by either being more environmentally friendly or get the people who were affected by all the chemicals proper care and equity. She never picked the battles, she only listened and echoed these for the world to hear.
Augie '19:
Due to the work of Marylee and many others, the organization LEAN has empowered and educated the people around industrial plants, and negotiated deals with these same plants to offset their pollution. Companies such as Exxon Mobile, an oil company, pump oil from the ground and spit pollution out into the air, just 300 ft away from communities. These communities are exposed to horrible smells, air and the pollution that these oil companies produce. Due to this exposure, innocent people get horribly sick and some catch different forms of cancer.
For our Social Studies class, we interviewed people from these communities: Alicia, Stephanie, Cookie, Richard, and Pastor Joseph. Each shared their eye opening stories with us. I personally interviewed Alicia and Pastor Joseph. Joseph grew in in a community called St. Johns which is located right next to a couple of the oil power plants. He had lived in Baton Rouge all of his life and just recently moved to St. Johns. Alicia lives in Alson, a peaceful community, everyone looks out for each other. The only problem about Alson is that there is a giant landfill right in the middle of the neighborhood.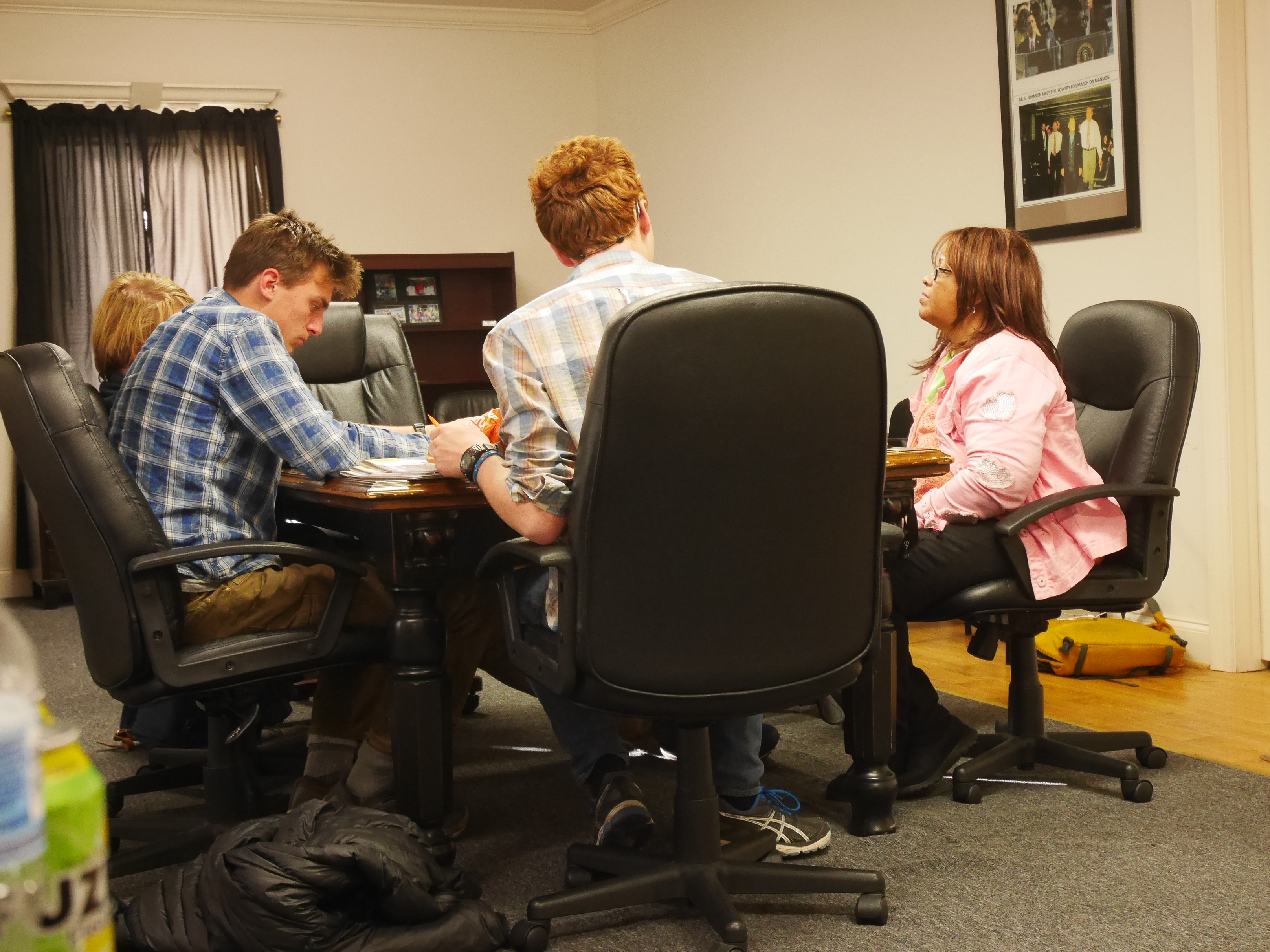 During my interview with Pastor Joseph, I asked him several questions mostly regarding his community. One question was, 'what problems are there in your community?' Pastor Joseph responded with several horrible things that the plants are doing and how it is affecting the people. Things like, many people are getting sick and some are dying of cancer due to the horrible fumes, and the fumes and waste affect younger children. When I interviewed Alicia, she had a similar story to Joseph. Her response to the question was that some community members were diagnosed with cancer and Alicia herself was diagnosed with cancer. Alicia told us that there might even be bodies dumbed in the landfill and other horrible things left there. She told us that the smell of the landfill is terrible and we in fact experienced that ourselves as we drove through Alicia's neighborhood. We could smell the awful fumes of the landfill even though we were in the bus. I asked Alicia a question that was very concerning to me which is, 'do you feel like the oil companies and the landfill's don't even care that they are affecting so many people each day?' Immediately she teared up and said, "yes". At that moment, I felt it all becoming a much more concerning matter to me.
These oil companies and landfills are growing immensely and rapidly each day. And each day a person who lives in the communities close to these awful plants and landfills gets affected. I had no idea that this was happening before I talked to Alicia and Joseph. It makes me hopeful that LEAN is doing everything they can do to help these people - and you should too, we all should.