After many days of long drives, pit stops at new places and the old, to new and happy memories, Mountain Classroom has finally made it back, full circle, to New Hampshire.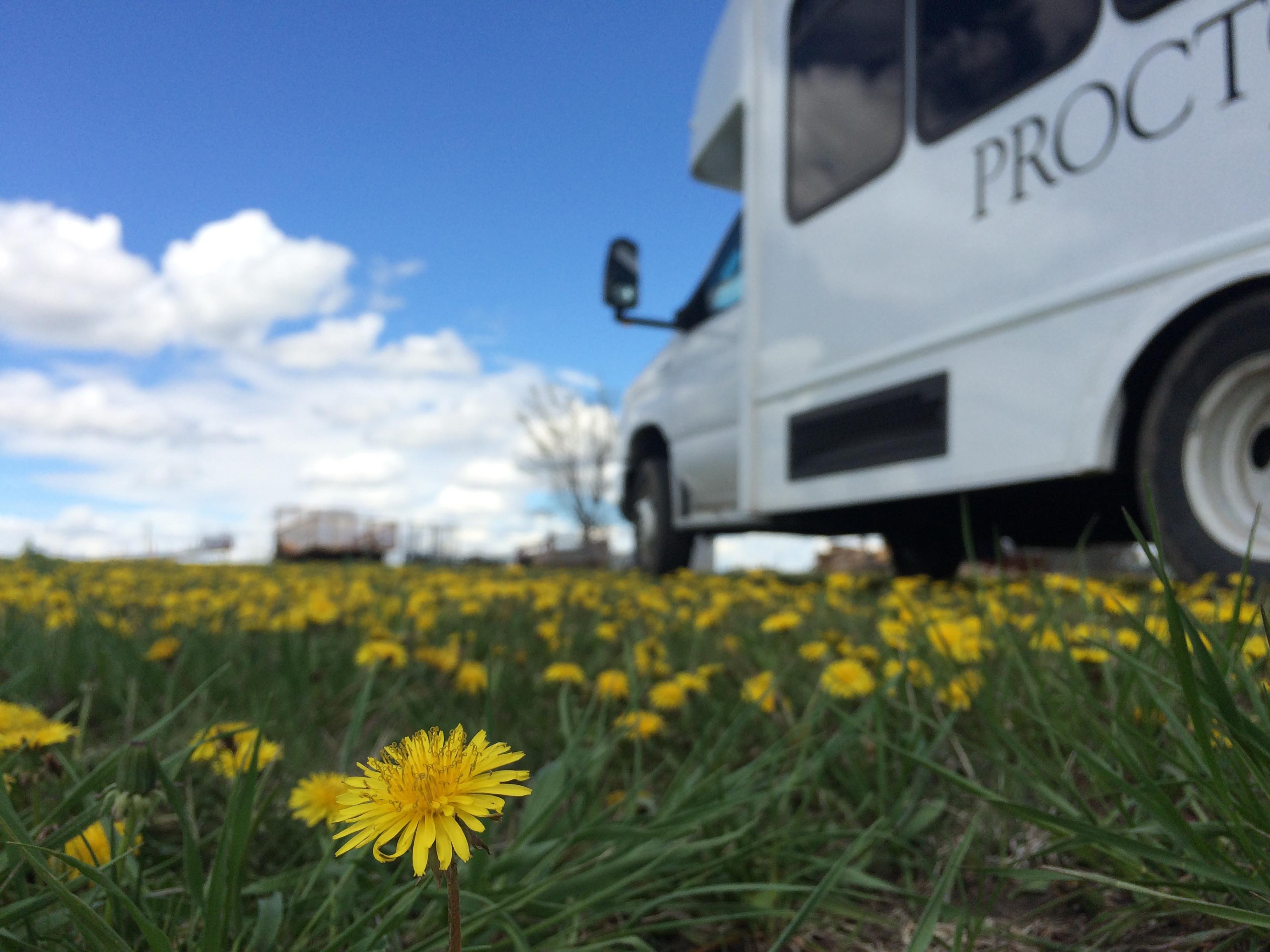 We left Rosebud Reservation in South Dakota during our second to last full week of Mountain, and drove for three days straight. We traversed in Deborah (our bus, our home) through Minnesota, Wisconsin, Illinois, Indiana, Ohio, Pennsylvania, and into eventually into New York. Through those long days - we read, slept, jammed out to tunes, and worked on our final projects, Mountain Books, until we arrived in New Paltz, New York. There, we commenced Full Circle for Spring Term of 2018. After spending three days working on our Mountain Books, in which we explored the small town crawling with tourists, college students, and locals, it was time for us to end Full Circle.
On our last full day in New York, we presented our Mountain Books and proceeded to share our own assignments and writings that we, the students, have developed throughout the whole term. Flipping through pages upon pages, we glanced and explored each others perspectives of our term off-campus. From our expressions of admiration and thoughtfulness for each other, to deep and personal stories we comfortably shared all the way to the goofiness of Mountain moments, I can say that no one is happy the end is coming near. But at the same time, no one is sad to express how pleased they are to have shared such an adventure with each and every other person.
We left New Paltz, after camping in the backyard of a man named Doug - who reminded me of the sea turtle father from Finding Nemo, "Gimme some fin! Noggin! Duuude!" - and made our way back to New England. After a half day of driving, we arrived into New Hampshire and cruised through the state into the heart of the White Mountains. We arrived at our first campsite next to the Lincoln Woods Visitor Center, right across the street - not literally - from Loon Mountain. There, we prepped for our planned, student-run, Final Expedition, and packed our gear, bags, and food for ourFinal Phase adventure.
During Final Phase of Mountain Classroom, which we entered in South Dakota, our instructors are visibly and physically with us, but the students run everything for the rest of the program. The day after we camped in Lincoln, we departed for our student-run, back-country expedition into the White Mountains. We entered with one goal - to unite in our last moments of Mountain Classroom. We embarked and summited Mount Flume and Liberty Mountain in the first day, and stayed at Liberty Springs camp for the first night. The following day, we addressed some issues and decided to give the perilous path, covered in snow and destroyed by fallen conifers, a shot - and so we embarked to summit Mounts Lincoln, Lafayette, and Garfield.
The going seemed fine at first, until we reached the saddle between Liberty and Lincoln. There, we encountered many hikers turning around and heading back towards previous campsites, and we encountered tree upon tree fallen in front of us. A one hour or so hike to the Lincoln peak turned into a three or four hour crawl and scramble. We turned around on our second day of ISGE (Final Expedition), and we stayed for one more night at Liberty Springs.
On the next day, we hiked down Liberty Springs trail to the base of the Pemigewasset National Forest, and we drove Deborah and Lamar (bus and trailer) to Rumney, New Hampshire. A small town about an hour north of campus, Rumney provided a good location for the next few days of activities; a drive to North Conway, chaos cards, rock climbing. We eventually dropped off the microspikes and we whipped back to Andover, New Hampshire. Now, this is where it gets interesting.
We snuck into campus by staying at Elbow Dorm - getting there via a back road - and spending the night there. Then, the following day, we proceeded to aim to hike up to the Bulkhead and stay there for the night, but I got us lost. We actually walked right past the sign that said Bulkhead, but, we ended up staying at the cabin anyways. Then, on the morning of the 23rd, we hiked down to Proctor Academy's beautiful campus, marched right into Maxwell Savage, and rang the bell before heading to breakfast to reconnect with those who make Proctor home.
- Peter '18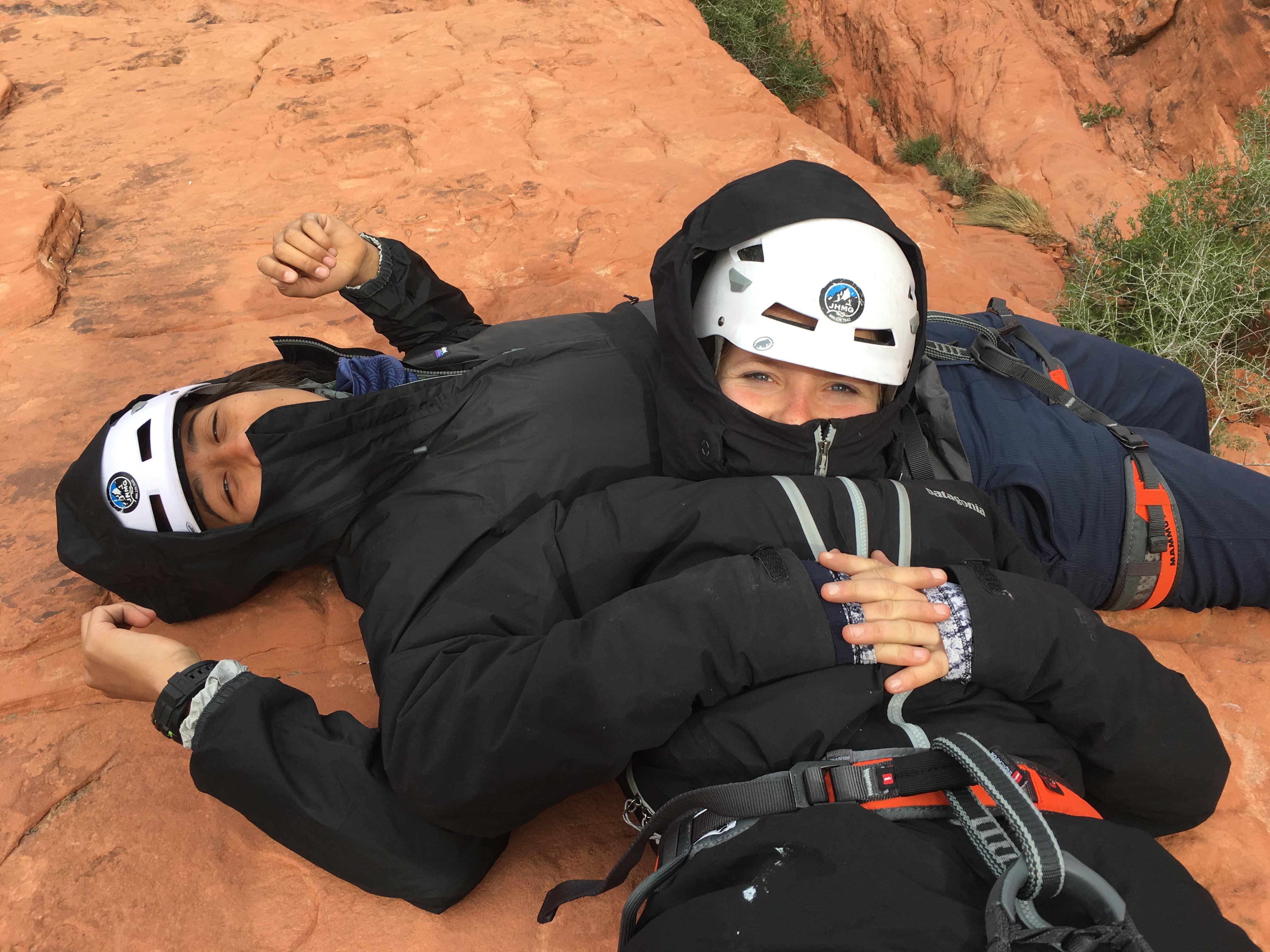 Sitting here on the last night of Mountain Classroom, surrounded by a family I will always keep close to my heart, I can't help but wonder what is to come of us. In 20 years, will we remember the laughs we shared, the stench of our clothes, the epic adventures? Hopefully. I don't ever want to forget these last ten weeks. After meeting plenty of Mountain Classroom alumni, I have seen how much their time on Mountain has affected their lives. It's comforting to see that. There is so much to be learned from the people and the world that surrounds us. There are no words to describe how impactful this has been, and will be, on my life. Thank you for the experience of a lifetime.
- Much love, Naz '18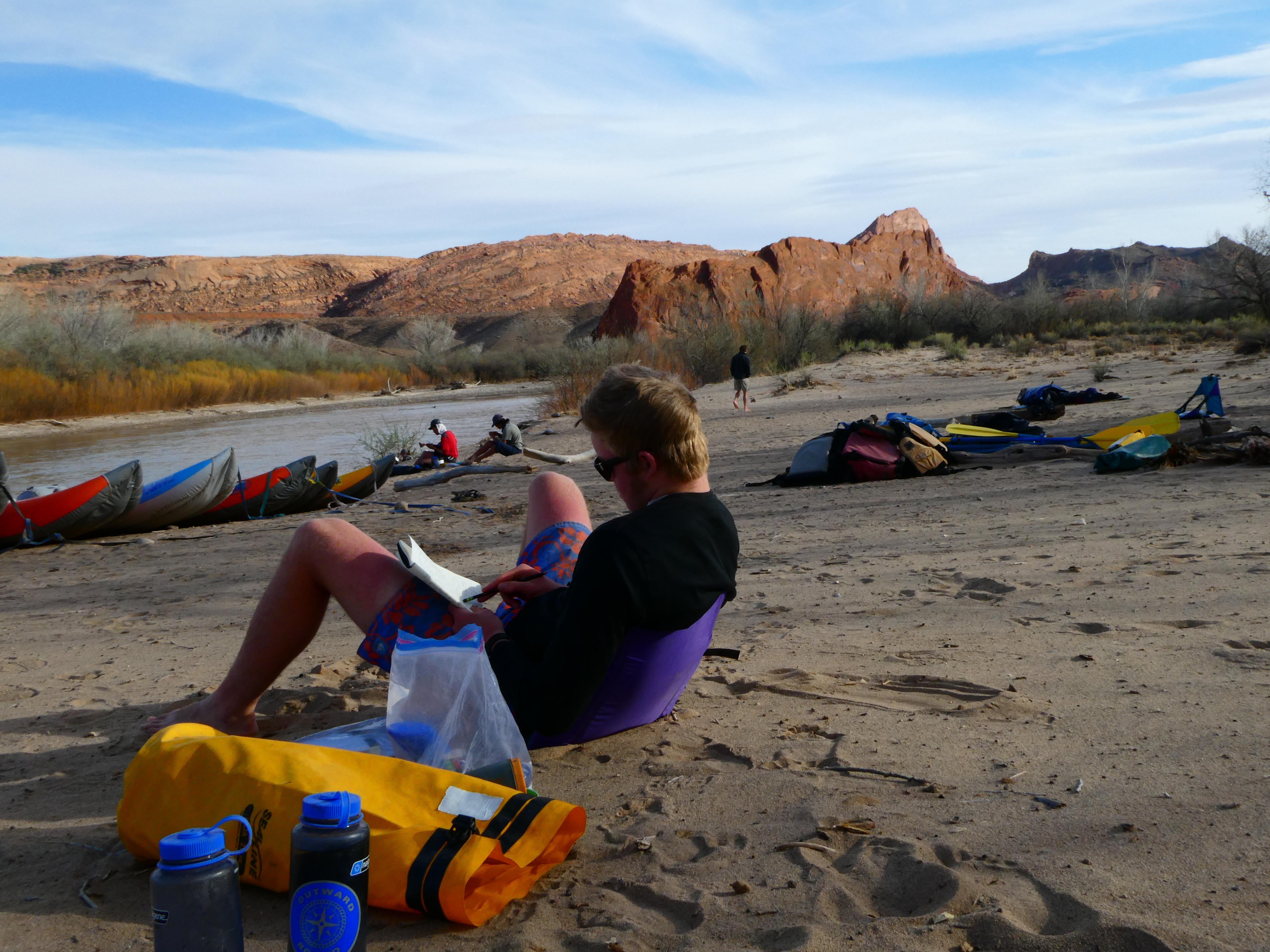 We spend these last few hours on Mountain Classroom looking at photos from two months ago, but it feels like two years. The family reflects on our experiences and our triumphs, every moment was great, and yet better than the one before it. We were all on the same page from the beginning, the same beat, all in the same state of content, all as one. So there you have it, short and sweet.
- Yours truly, Ryan '19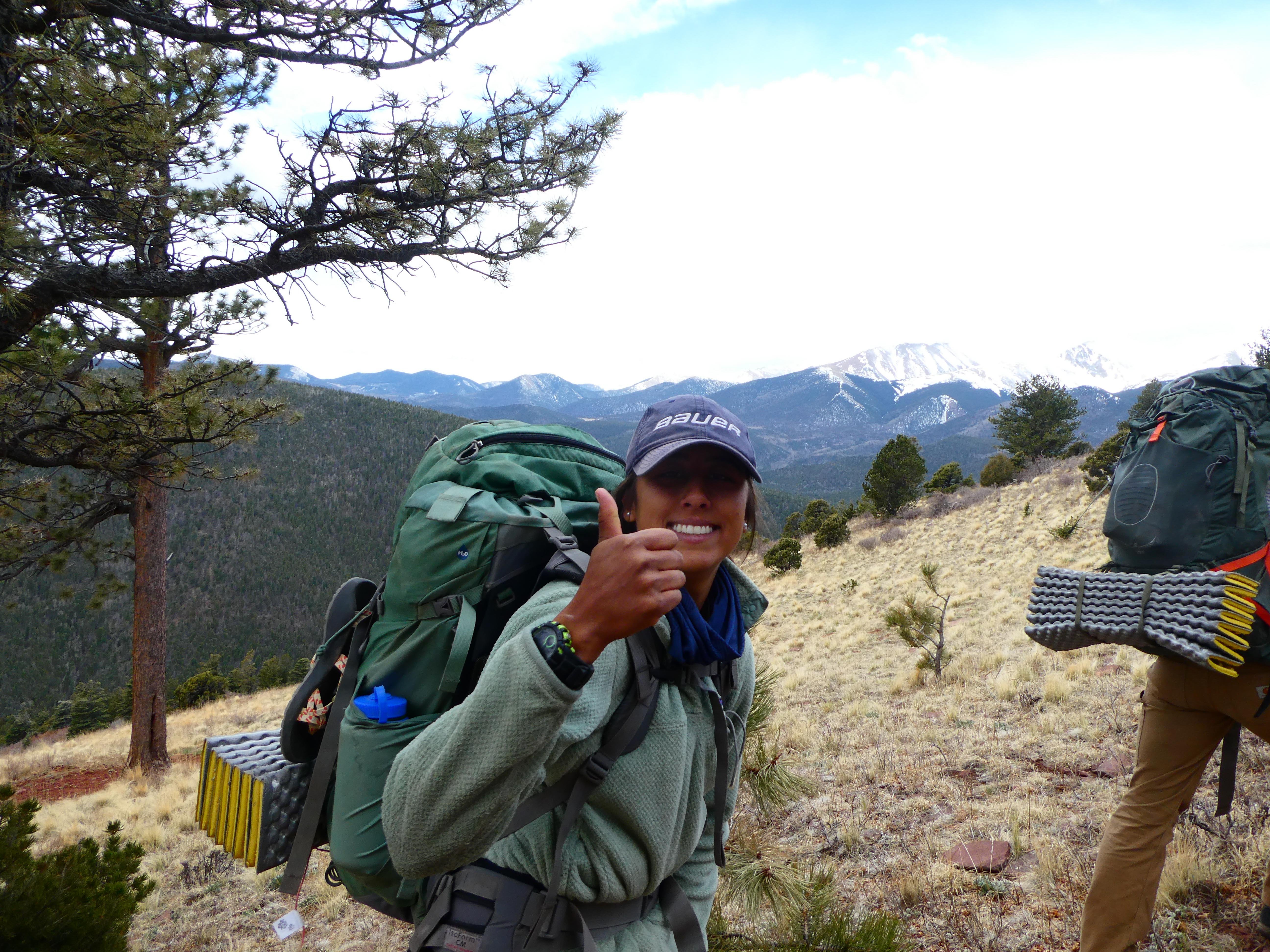 Seriously, such an adventure that is truly unexplainable. I wouldn't have wanted my four years at Proctor to end any other way. Thank you for the endless adventures and laughs Mountain Classroom, you will be missed dearly, but never ever forgotten.
- Kiara '18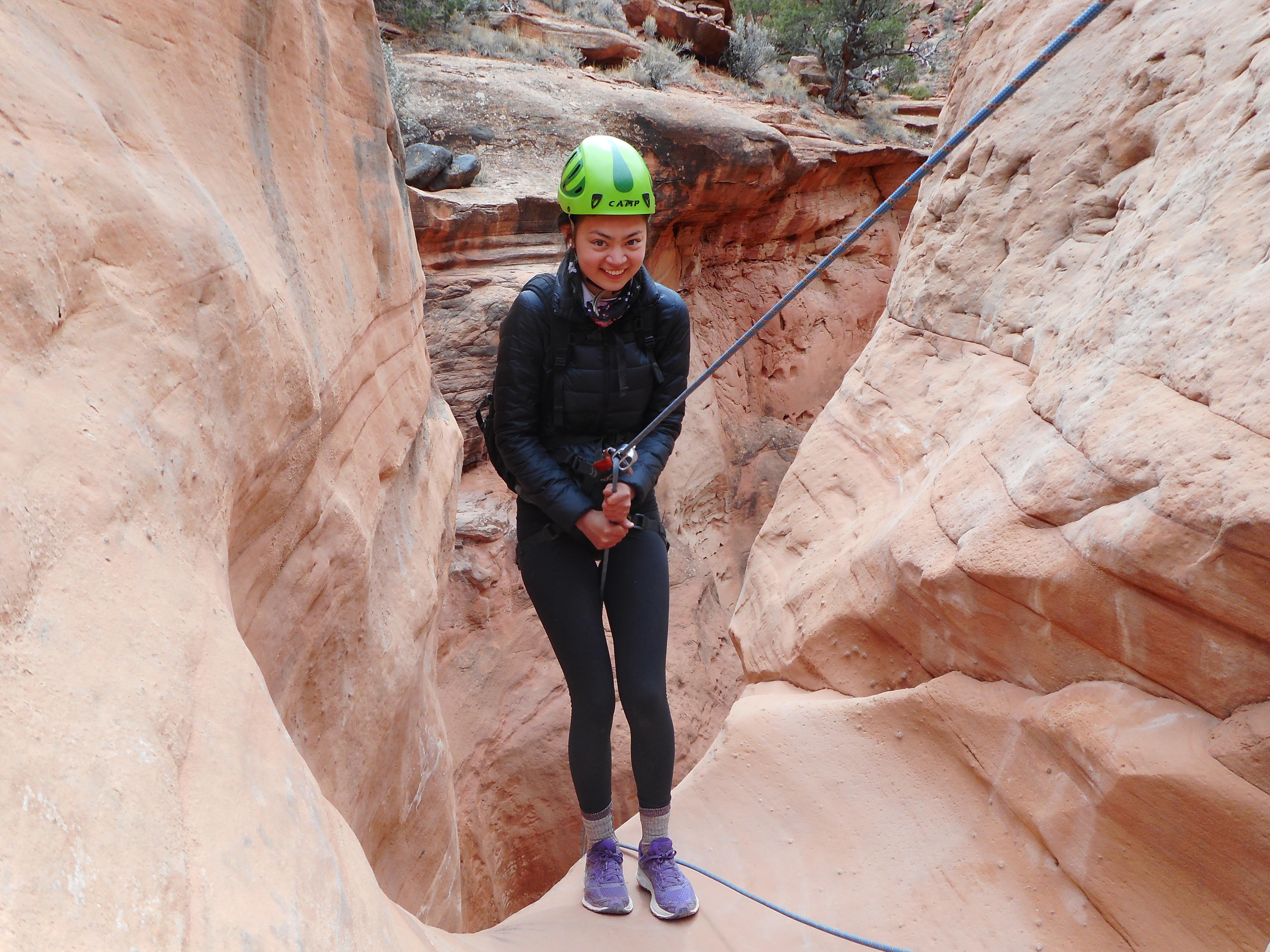 Mountain is unexplainable and has been the adventure of a lifetime. We have accomplished so much together and are truely bonded forever with the memories we shared. We have ended this term not only as close friends but as family.
- Katie '18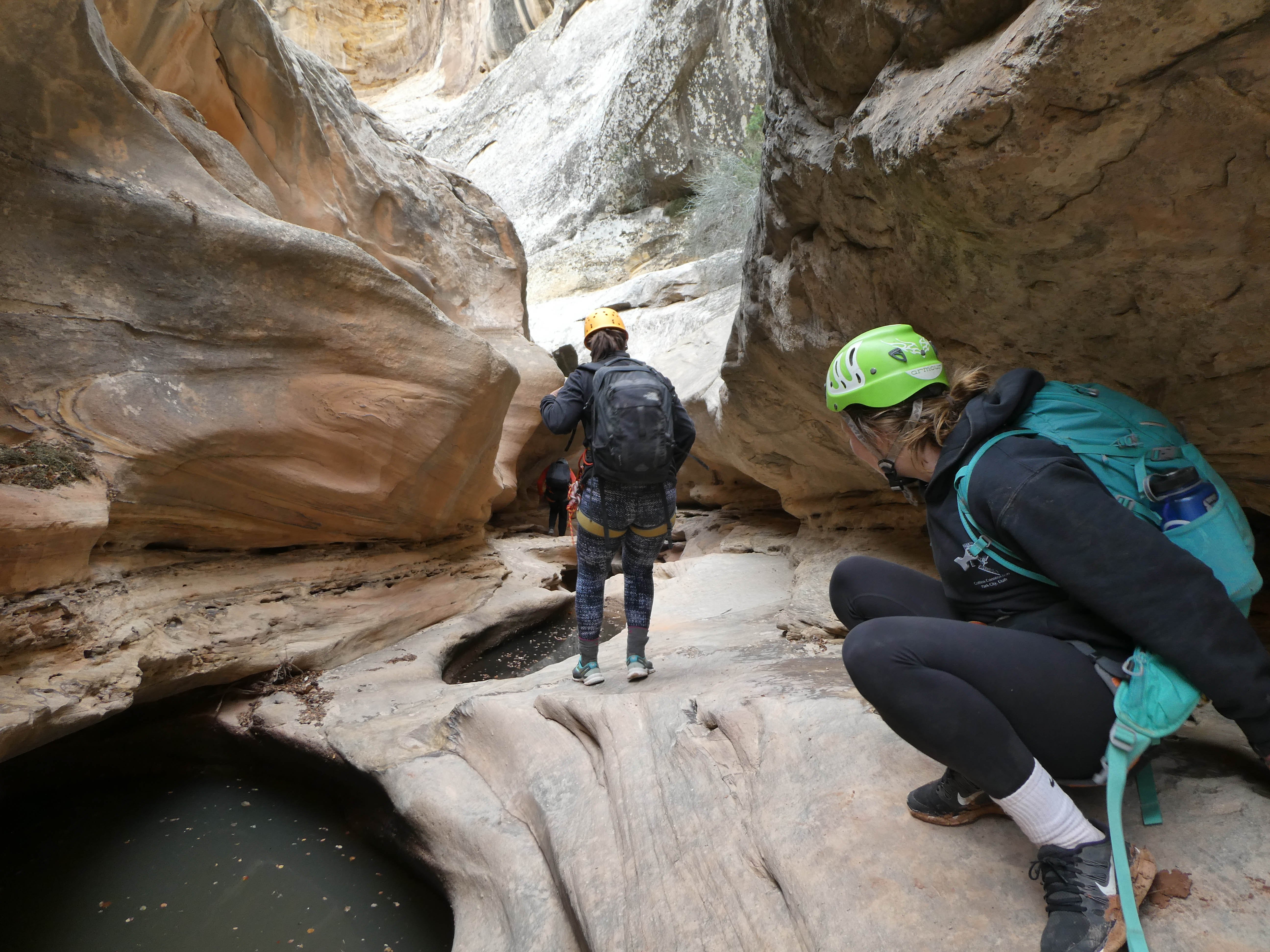 The most important things that I learned while on Mountain were to accept hugs, build friendships, learn to love, and understand the value of ice in your life :).
- Frances '19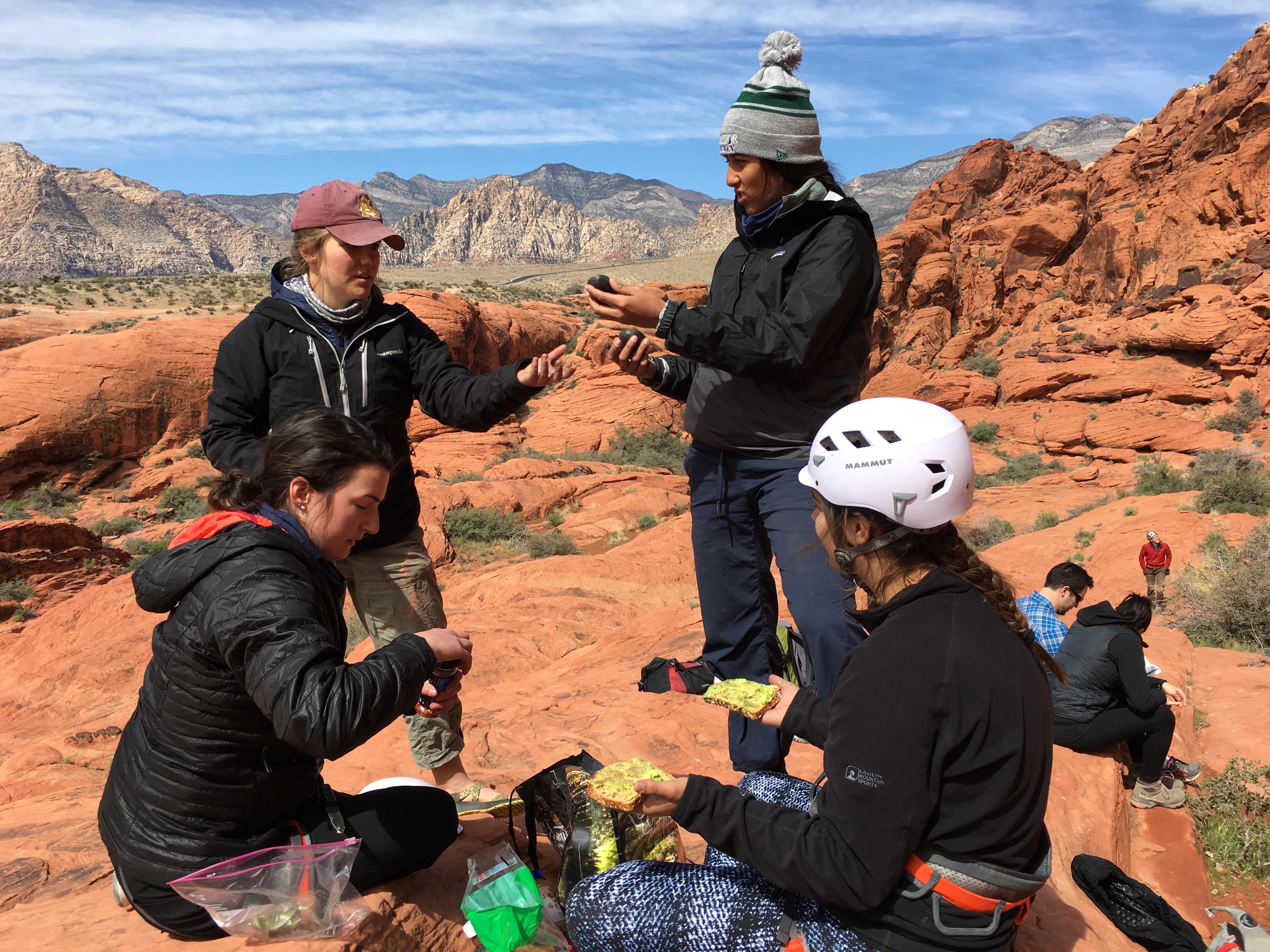 I am forever grateful to Mountain Classroom! This trip has made me see the world through my own eyes instead of through a filtered lens. I am a whole new person because of the people I have shared this experience with, the beautiful places we have been to, the challenging aspects of Mountain, the kind and generous people we have meet along the way, and the complete immersion within natural environments. I was able to disconnect from modern society and reconnect with the natural world. This program is easily the best thing I have ever done. I feel so humbled to have been a part of it!
- Liv '18