Proctor Academy's Mountain Classroom group was joined by program director, Patty Pond, last week at the Annunciation House where they immersed themselves in their Border Awareness Experience. World Language teacher Alejandra Young joined the group at the end of the week, at which point leaders Coco and Timbah took a well-deserved weekend off, and the Mountain crew traveled to Hueco Tanks to admire the stunning natural beauty, seek out petroglyphs, and go bouldering. The group is now driving north into New Mexico to spend the next two nights exploring White Sands National Monument with their backpacks!
Max B. '16:
This past week we stayed at Casa Vides, a migrant house in El Paso, Texas. During our time there we had many powerful and eye opening experiences, but the moment that stuck out to me the most was when we all gathered in the Annunciation House, Casa Vides' sister house, to listen to one of the guest's stories. His name is E., he is from El Salvador, and he has been at the Annunciation House for about a month now. He spoke in Spanish to one of the volunteers who translated his tale of his migration to the U.S.. He left El Salvador to flee the violence of Las Maras, an international gang. His family was given twenty-four hours to give the gang money, which they didn't have, or die.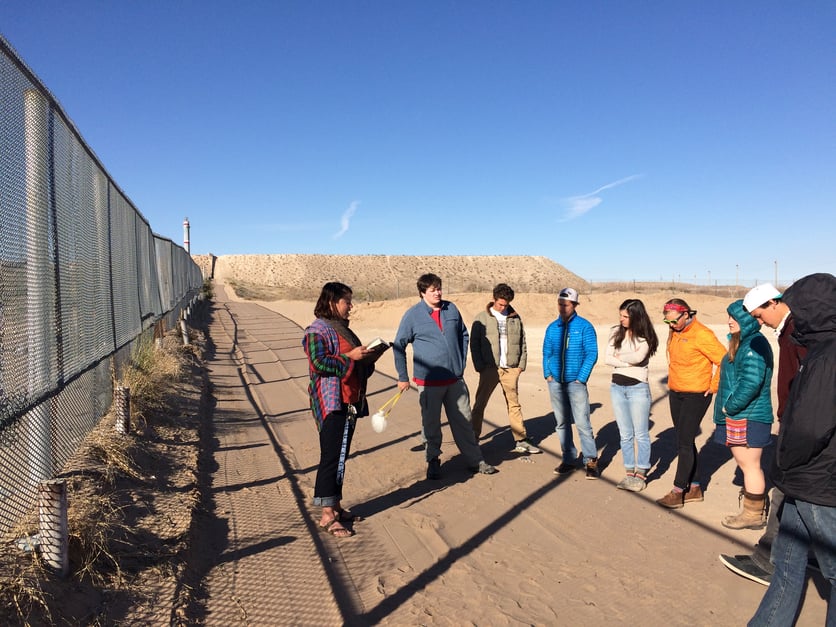 E. left as soon as he could and made his way to Mexico. In Mexico, he stayed at a couple houses, but not for very long. At the first house that offered him shelter he was kicked out of because he used the phone to call his mother, which was against the rules. He was able to work in Mexico City for five months at a little store, but he had dreams of bigger and better things in the U.S. From Mexico City he took a bus north to Juarez, the city across the Rio from El Paso. He was there only a matter of days because he knew he had to cross at his first opportunity.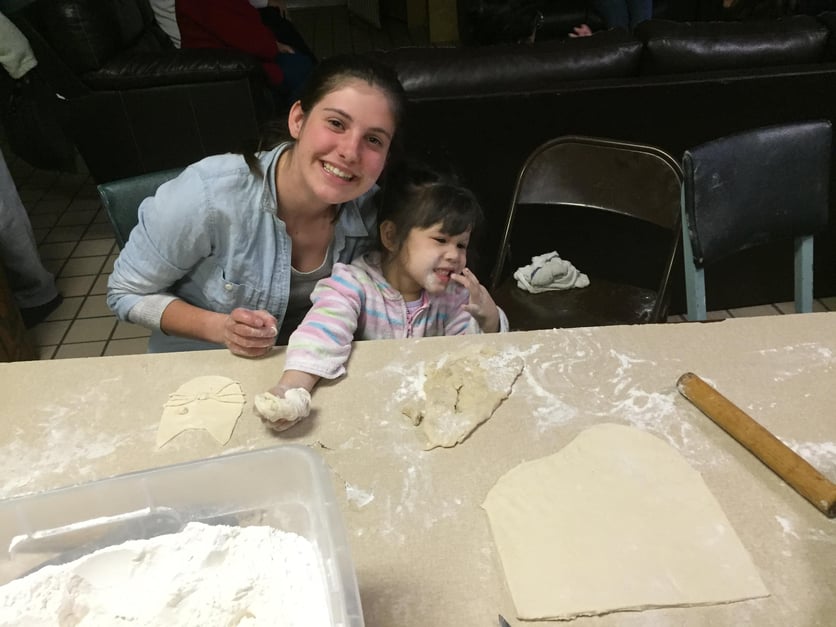 It was around two in the morning when he crossed the Rio and hid behind a sand pile from border patrol. He scurried to the other side of the pile to hide beneath a truck for hours and wait until border patrol left. His patience paid off and he finally had the chance to move and he did. He met a couple helpful El Paso residents along the way who directed him to Annunciation House.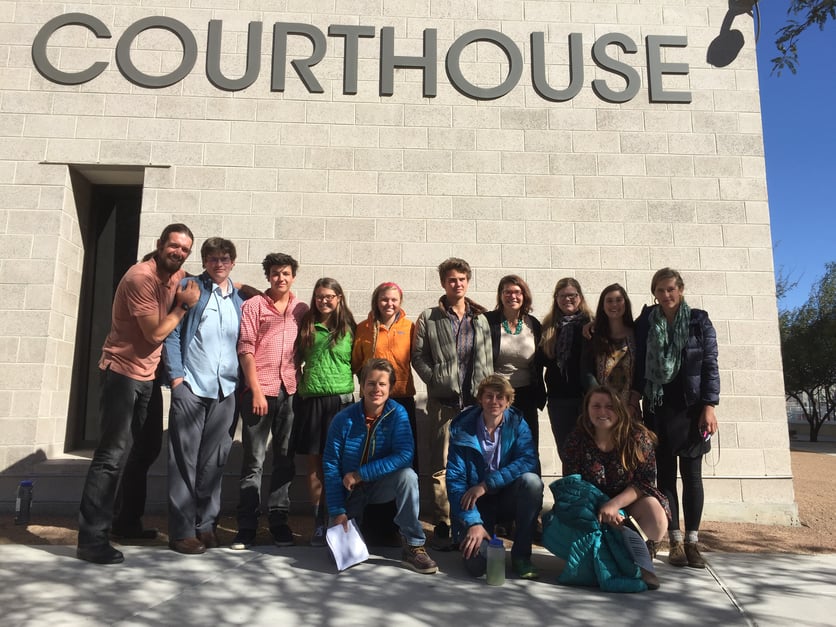 A month later we sat listening to his story. It was so powerful; as I listened, I was amazed at how long and hard his journey was. I remember him saying there was a point where he didn't eat for days! I felt sympathetic and thought to myself, how could we, as a country, turn this kid away? How could we tell him, who came to us pleading for help, food, and water, to go back to the violence? How could we think that by helping him and allowing him into our country, we are threatening national security? It boggles my mind and I realized how strong E. was to be able to do what he did, and I wish his family could be here with him today.
---
Eliza O. '17:
"We love how lucky we are."
The words rang across the room like ripples in water. Ruben, the director and founder of The Annunciation House, spoke to us in the basement of Casa Vides. It was the end of our second full day participating in the Border Awareness Experience and our minds had been stretched further than we previously thought possible. We all sat in the comfy couches awaiting yet another presentation. It wasn't until Ruben began that we realized this was going to be different. This one wasn't filled with numbers, statistics, and the history of the border. This was overflowing with passion, emotion, and dedication.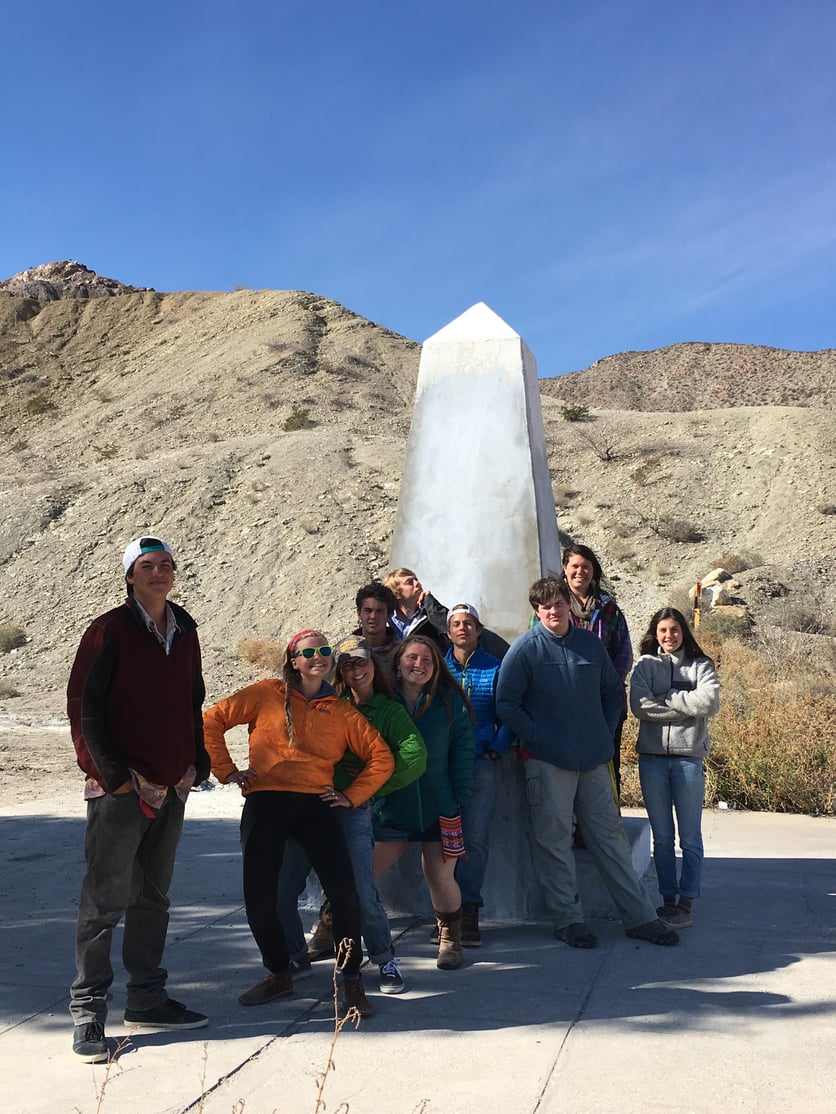 The group was asked "would you work for me for $0.65 an hour?" The room fell silent. He wanted a serious answer. The silence was broken eventually with a simple no. Ruben then pried harder. Why? He wanted to know why we wouldn't work for $0.65 an hour. Finally someone presented the right answer. Because we got lucky.

This is what Ruben worked so hard for us to understand. He wanted us to know how lucky we are to be born where we were, and to utilize the chances we have been presented with to make an impact.