After returning from quite the freezing but thrilling Paria River backpacking expedition where we spent four nights and five days venturing in some pretty ridiculously cool canyons, we ventured back to our home for the next week in the town of Kanab, Utah. Erica and Quinn gave us a tour of the cabin and we rushed to shower as fast as we could, as it had been 9 days since any of us had showered…I know, gnarly. With all of us being relatively tired from our expedition, the rest of the day consisted of exploring the cabin and the surrounding area along with a nice meal cooked by myself and Sasha.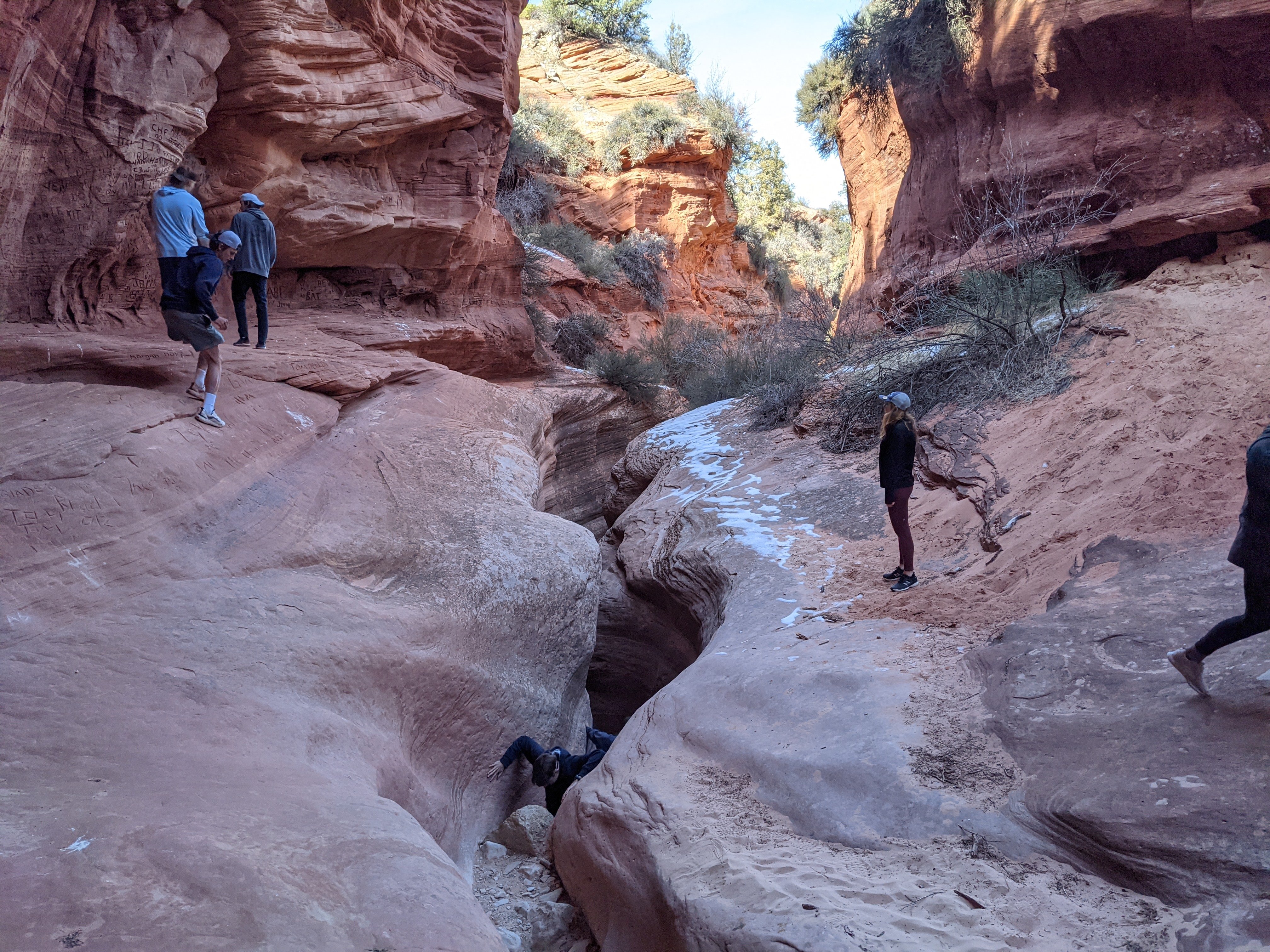 The following day we all planned for another 5 days of meals with our cooking partners. Luckily I was paired with Sasha yet again! The night sadly ended in Hank getting wiped out by a cactus during an innocent game of manhunt, so we all headed in for dinner and evening meeting. Tahg, Paul and I woke up bright and early the following day and went for a very peaceful but challenging sunrise run. Later that day, a 5 mile hike led by Griffin and Sasha right near the cabin took up the majority of that sunny Thursday, and we discovered a wall of petroglyphs carved on ancient rocks that I happened to be very intrigued by. What did all the little symbols mean? I went back to the bus and found a book to learn more.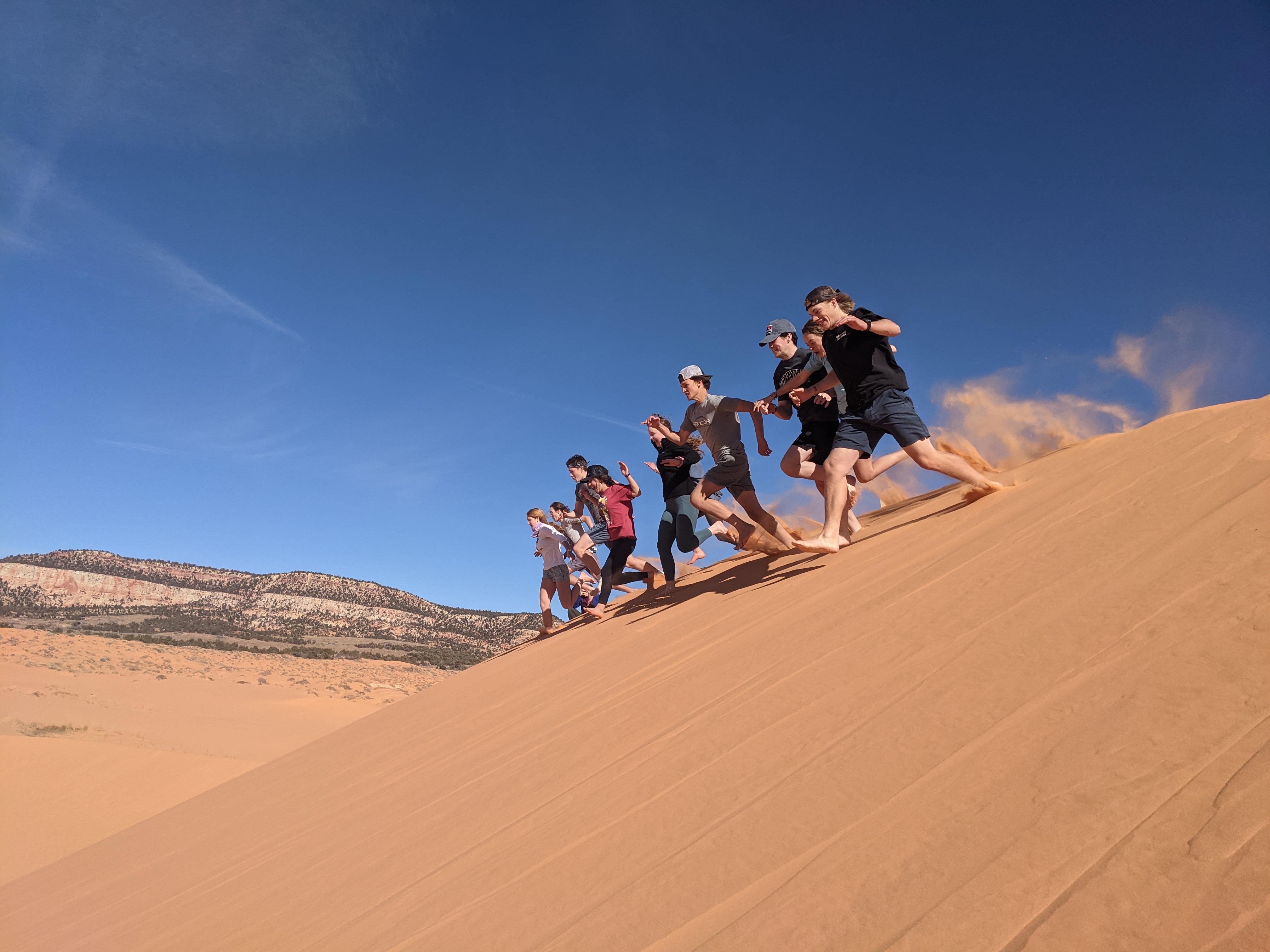 The next day, our L.O.D's (leaders of the day) Meg and Paul surprised us with sand dune sledding and snowboarding on that Friday and we jammed to some good playlists to and from. Griffin whipped out some flips at the dunes and I face-planted completely on the sand after a couple attempts. Everyday just gets better and better!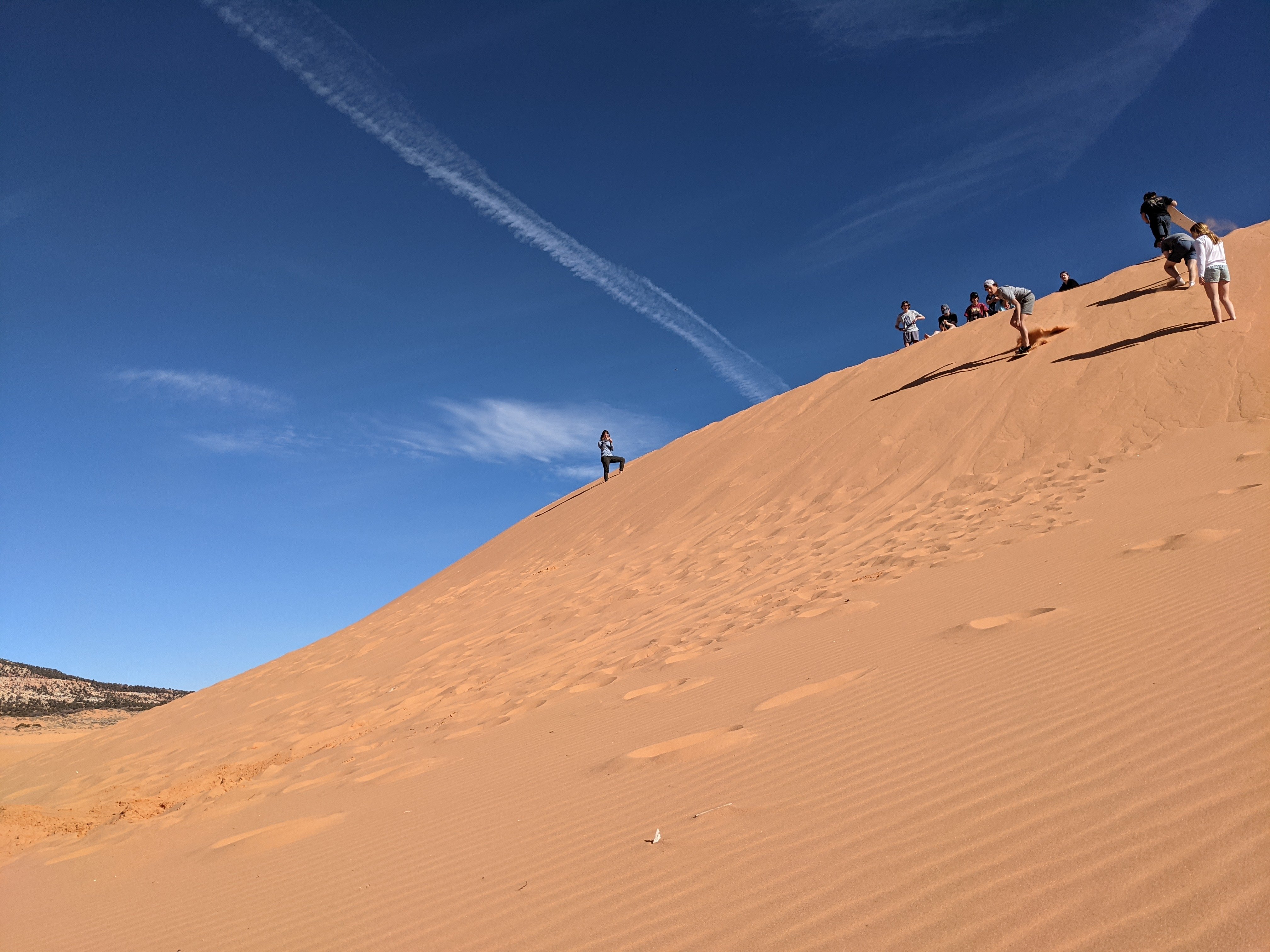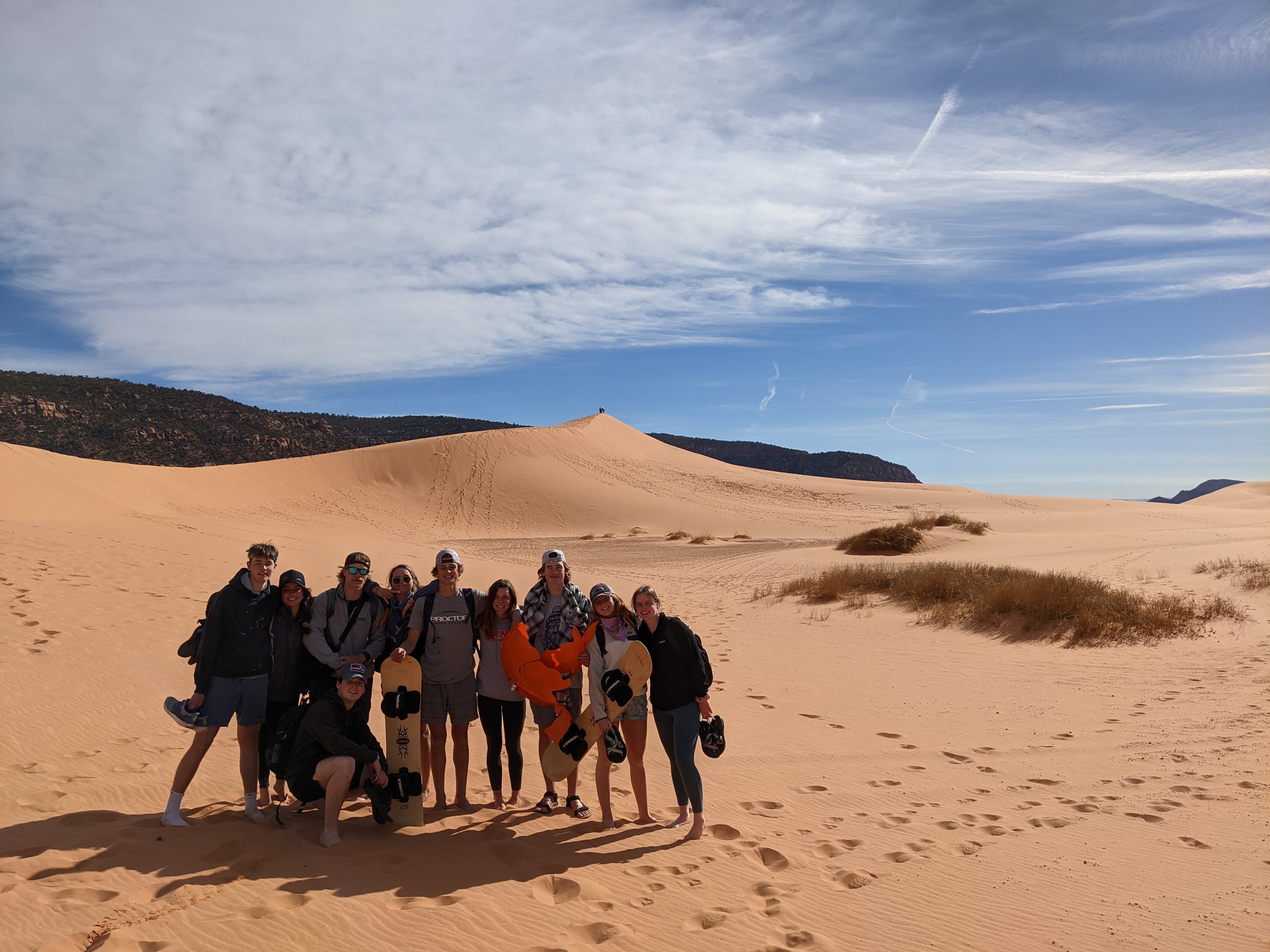 Oscar and Brynne led us on yet another ambitious hike where an old local man that we know as Johnny gave us a boost in the bed of his red truck up to the trail. After walking in some sand we arrived at some slot canyons which is basically just a cave with red rock walls on both sides with the width between the two varying between 3 to 10 feet! It was absurdly cool.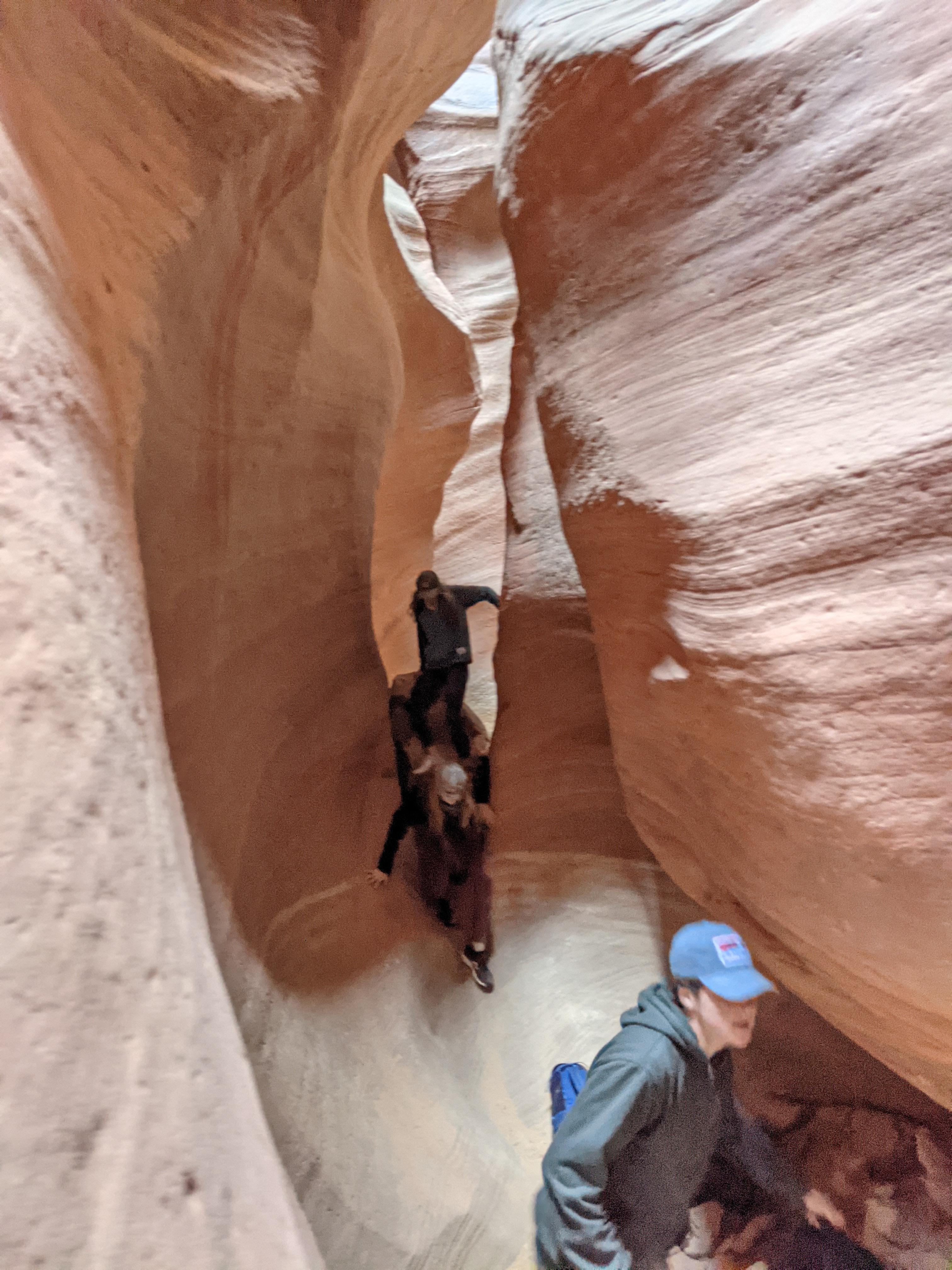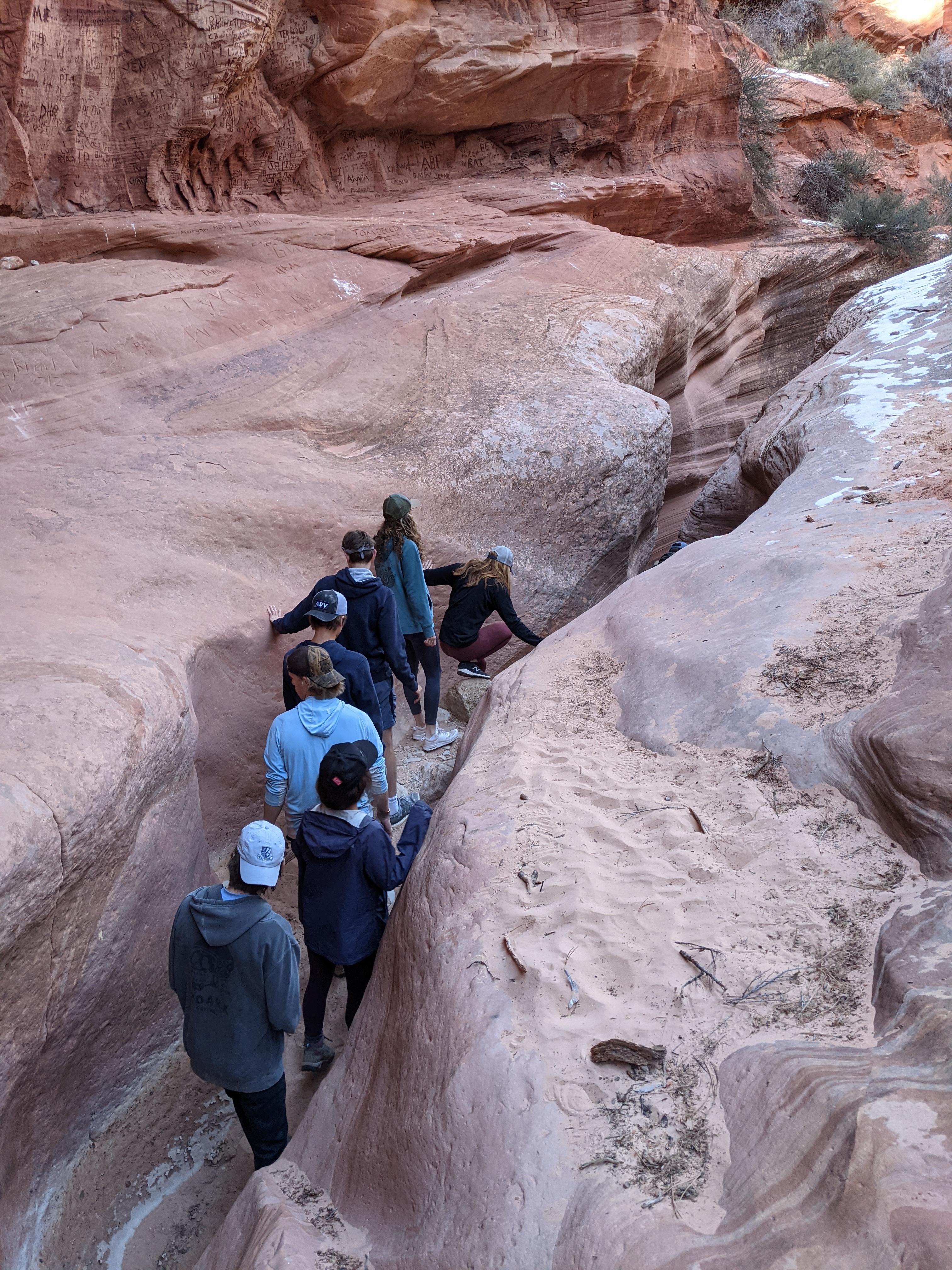 Before voyaging on to Zion National Park for the next few nights, we had to food shop and of course play a couple rounds of capture the flag before our departure. Tahg was my new partner in crime cook and we spent our money well with some solid leftover money for snacks. Before arriving to our camp site at Zion, lots of us decided to purchase shirts, beanies, stickers and more and were more than excited to spend some time in Zion National Park.
- Cassidy '22