Mountain Classroom finished their month-long stint in Utah with a week on the San Juan River guided by Kay Harris of Canyon Expeditions. We gardened at the home of Bluff artist, Joe Pachak, and visited the Wolfman Panel in Butler Wash before pushing off on the river in their inflatable kayaks. After traveling through Colorado and visiting the Chico Basin Ranch this last week, we slept last night in Cody, Nebraska. Today we are heading to Rosebud Reservation in South Dakota to spend time with Proctor graduate JR White Hat.
Jamie '16:
If someone were to tell me years ago that I was going to paddle 83 miles on the San Juan River, I would not have believed them. But I did, and I did it with the strongest group of people. We experienced rapids that completely engulfed us with water and those were the most enjoyable moments for me. I love when moments of challenge present themselves because my adrenaline kicks in and I can't stop smiling.

On the third day out we experienced our first rapid. It was called Eight Foot and I was in my ducky, an inflatable two-person kayak, with Keith. We scouted the rapid as a group and then Keith and I volunteered to be the first group to go through. We were both excited and our adrenaline was taking over. We felt confident in our capabilities and dove right in. A wave of water splashed over me as I was sitting in front and in another moment we were almost completely submerged in water, but that only made the experience better. We made it out safely and I had the biggest smile on my face knowing that we crushed it together.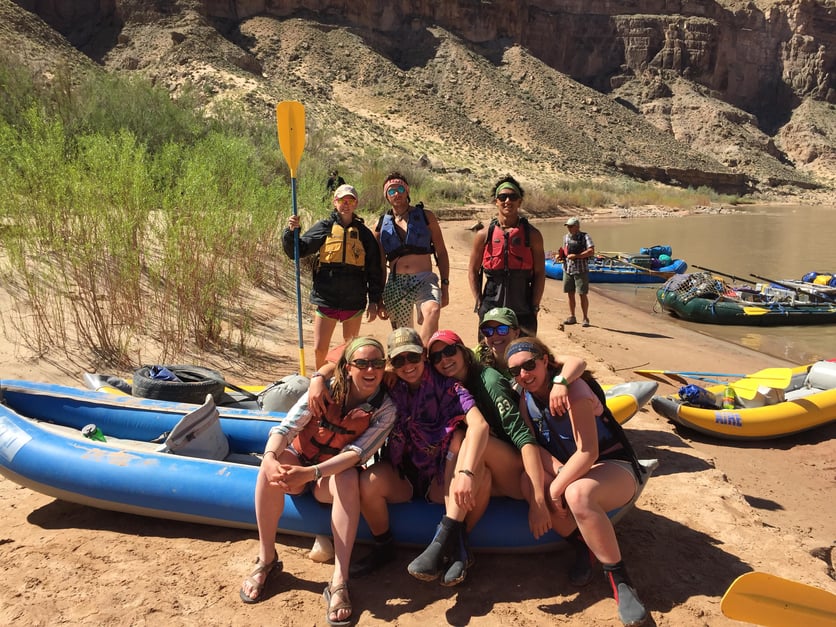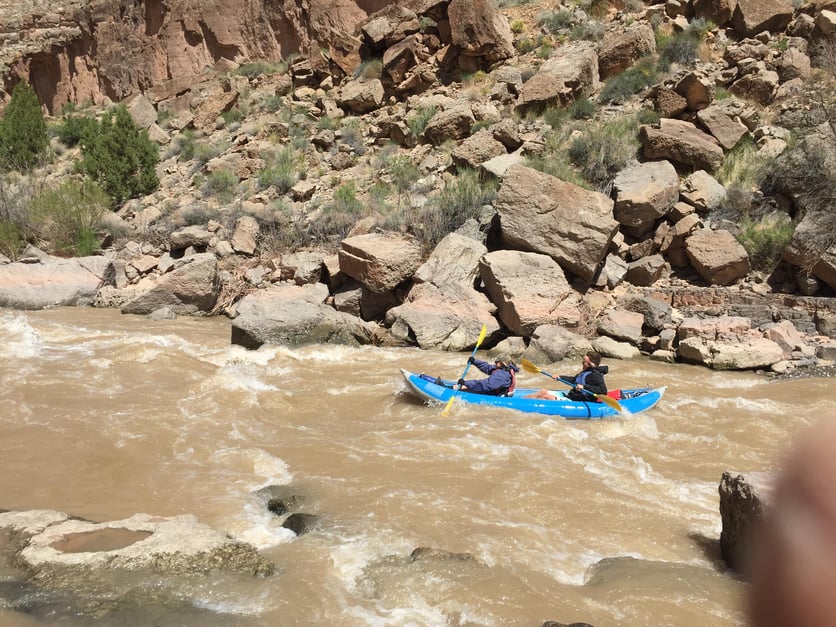 Rapids weren't the only challenge we ran into. During our weeklong trip everyone except for three of us experienced sickness. So, paddling was more challenging than normal. On the sunny days when the weather and water was calm, it was much easier to tackle the river. But on days when it was cloudy, cold, rainy, and winds were hitting us at hurricane-like speeds, it was almost impossible to paddle. Even though I wasn't sick, it was still a challenge for me, but we all pushed through the hardships of the weather. I still thoroughly enjoyed those days because I kept remembering where I was and who I was with. I realized that I did not want to be anywhere else or with anyone else during this trip.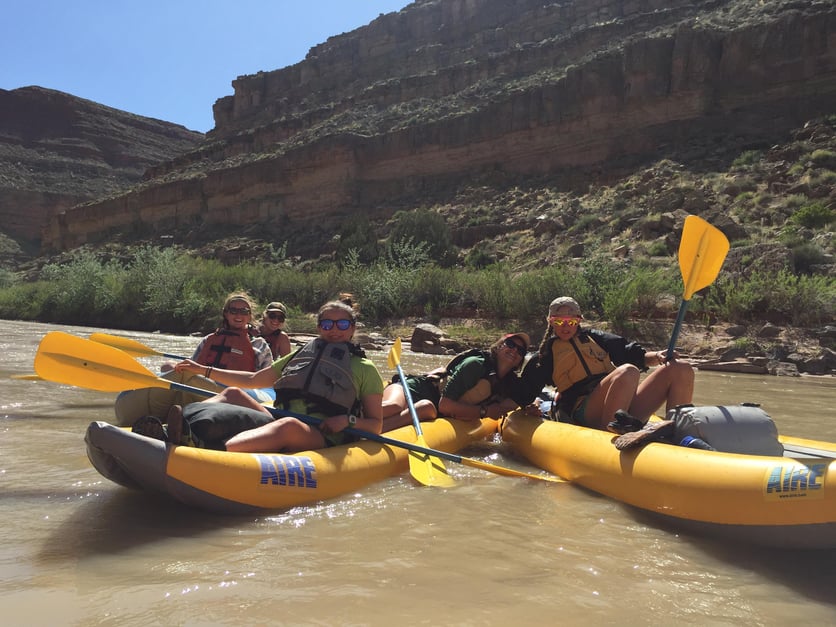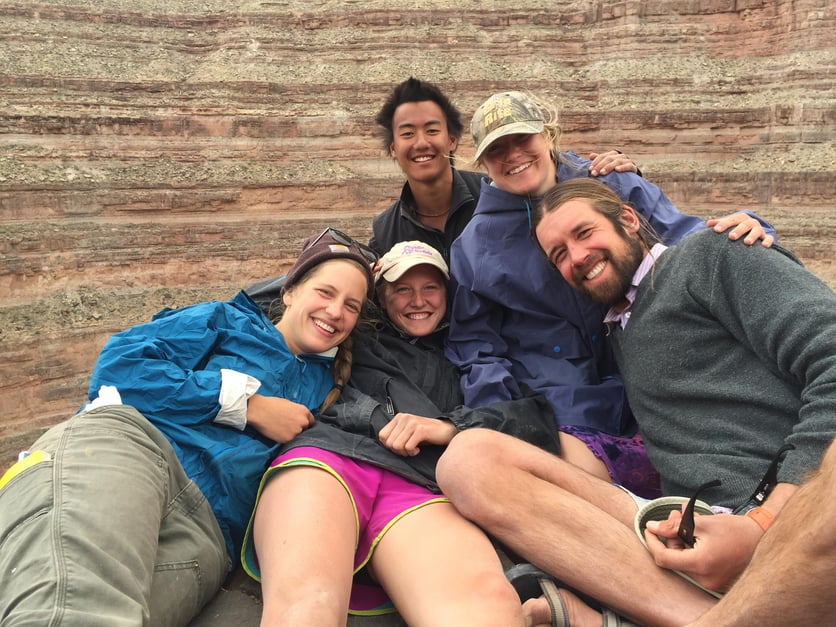 Cassie '17:
The canyon walls that towered on either side of the San Juan River acted as a wind tunnel, creating gusts that added resistance to paddling and threatened to chap any exposed skin. We had 22-miles until camp and the wind promised to leave us sore. Gracie and I fought our way down the river the entire day. We did not feel like victims of the harsh weather, but rather individuals striving to be victorious over the challenge. Steering became difficult as the wind amplified the slightest rotation of our boat into a full, uncontrollable spin. We continued on because that was our only option. Our river guide, Kay, kept our spirits up with endless words of encouragement. The steady and efficient pace of our group kept us motivated without burning us out.

About 12 miles into our trek we reached Governor's Rapid. This was an exciting moment for the group because it was a landmark of our progress, but also because it promised some intense fun. For rapids such as this one we made sure to get out of our boat and scout, rather than going in blind. We embarked on a five-minute hike onto a cliff to get the best viewing of the rapid possible.
We spent a significant amount of time scouting, finding the route through the hazards and identifying obstacles that posed a threat. After that our boats began to file through. Gracie and I ran the rapid last. We came in too far right and the current brought us broadside to the exact rock we had intended to avoid. Our boat collided, Gracie and I flew from our seats, and wet excitement followed. The commotion left me paddleless and panicked. Though this experience lowered my body temperature, I enjoyed the brisk, unexpected swim.