Our next stop on our-cross country adventure featured a rafting and kayaking trip on the San Juan River in Utah. After a day of classes and preparation, we met our river guides, Kay and Amanda. The next few days would be filled with learning and prove a powerful experience for all of us.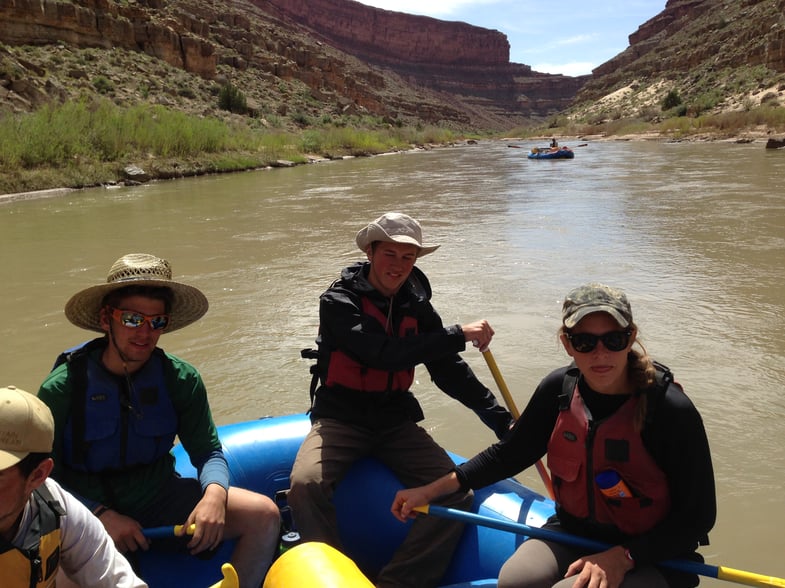 Kay taught the group about the local history and river hydrology before we set off on the river. On the river, we maneuvered two oar boats, powered by one hardy individual, one paddle raft, carrying eight people including a captain, and two duckies with the capacity of two. Knowing how to read the water allowed us to take turns captaining the duckies and paddle raft. This helped us work on our communication skills, as we had to work as a cohesive unit to make it down the river without getting beached on a rock.
Each time a new leader took the position of boat captain, they recited out the famous line from Captain Phillips: "I am the captain now." The group had to maneuver their boats through several rapids including Government and Eight Foot Rapid, testing our newly learned skills. The rapids caused a few three sixty turns, due to rocks, but we got through unscathed.
Throughout the river trip, we also learned about the Anasazi, a Native American tribe, and their culture and traditions through petroglyphs. We saw depictions of shamans, atlatls (spear throwers), yucca, women in birthing position, spirals, big horn sheep, and story lines. We also stopped along the river to visit traditional Kiva built by the Anasazi. A Kiva is where the Anasazi would gather for religious ceremonies.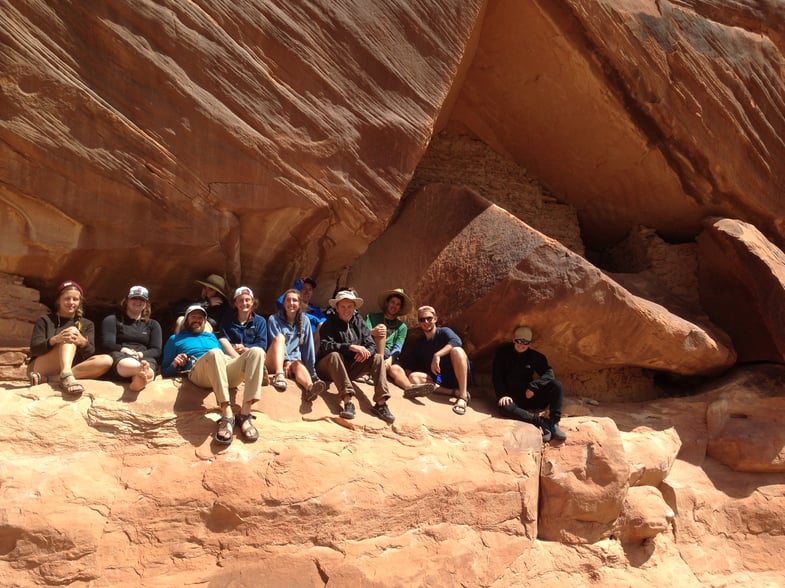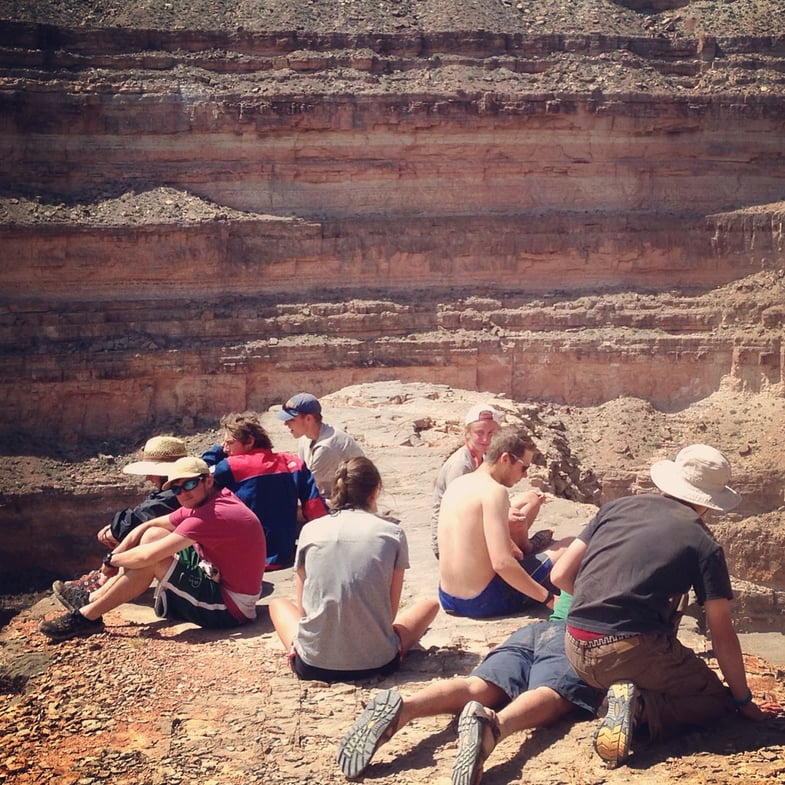 The group circled up in the Kiva and Kay led us in a smudge ceremony with burning sage, which is used to cleanse oneself in a transitional phase in life. After the ceremony, Kay serenaded us with his traditional flute music. During this time, people had the chance to reflect upon the trip thus far. Later down the river, we got to see one of the prized big horn sheep. The majestic beast stormed down the mountain, right behind our campsite.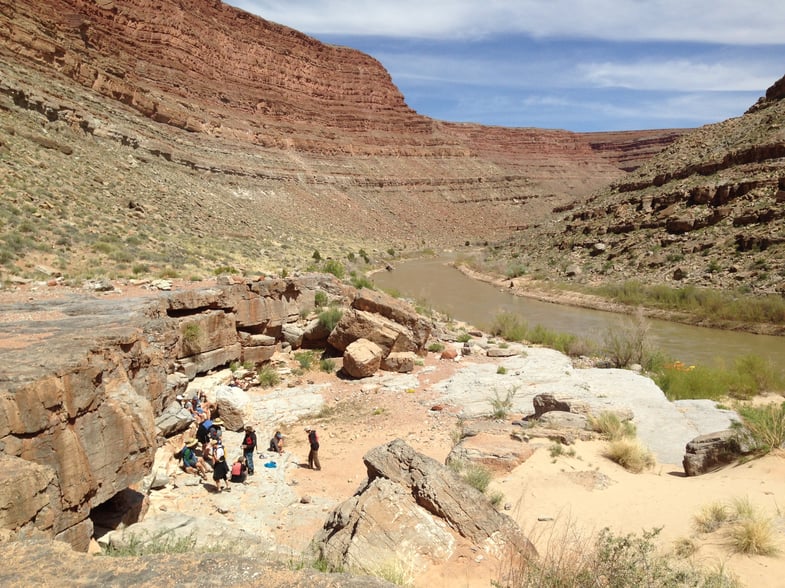 Throughout the rafting trip we worked on our crop project. We broke up into groups of two and are focusing on one crop and presenting our findings to the group. In English class we are practicing our descriptive writing skills with sketches and haiku. We are also beginning to read the book Desert Solitaire, a book about Edward Abbey's year working at the Arches National Monument (now Arches National Park).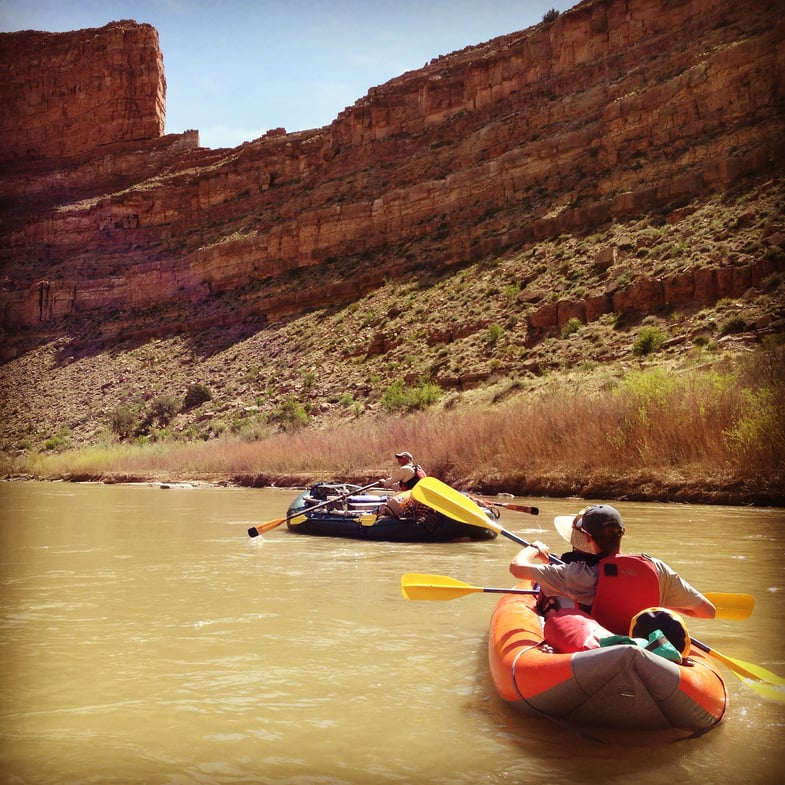 We gained many important lessons and skills from the rafting trip. We learned how to navigate down a river, and learned some of the history of Utah. We became tighter as a group, learning more about each person. Also each person gained a spiritual connection from the river. Kay gave to each person a branch of sage. To an outsider, sage may appear to be a boring old plant. He told us that the piece of sage represents oneself. Don't compare your piece of sage to others, as it would depreciate your own, and to be proud of who you are. Taking Kay's words to heart, nearly everybody still has their piece of sage. Today, we are off to go work on a farm and see first hand where our food comes from. Until next time, Adios.
-Wooden Spoon (Ian and Ben)