Core to any Mountain Classroom experience is teaching students to adapt, to embrace challenges, to be prepared for the unexpected and to work collaboratively to face each obstacle that arises. When COVID-19 threatened to cancel Proctor's Mountain Classroom program this winter, instructors Quinn Harper and Erica Hample partnered with program director Patty Pond and Proctor's Health Center staff to create a quarantine and testing protocol that would allow the program to function, with modifications, and allow ten lucky students to experience a term of place-based learning and expeditions in the American Southwest. Today, we share the group's first blog post after ten days together.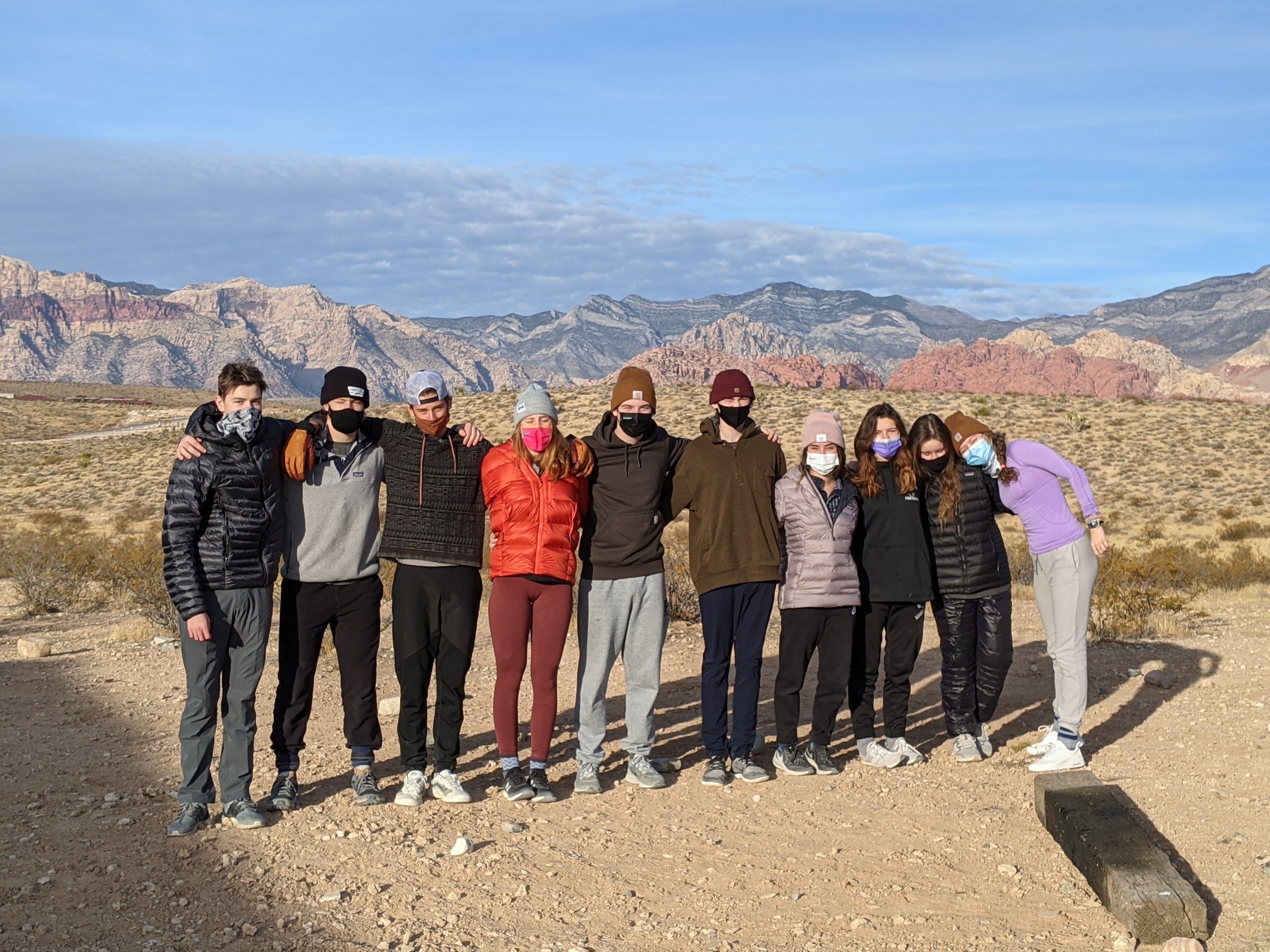 Oscar '22:
Our Mountain experience kicked off with a five day long orientation in Red Rock Canyon just outside of Las Vegas. We all arrived at our campsite as the sun started to go down. This would be our first experience with the blistering cold of the desert at night. We laid under the stars and the group bonding began as we all tried to sleep through the cold. As the sun came up the next morning we returned to the relentless heat of the desert.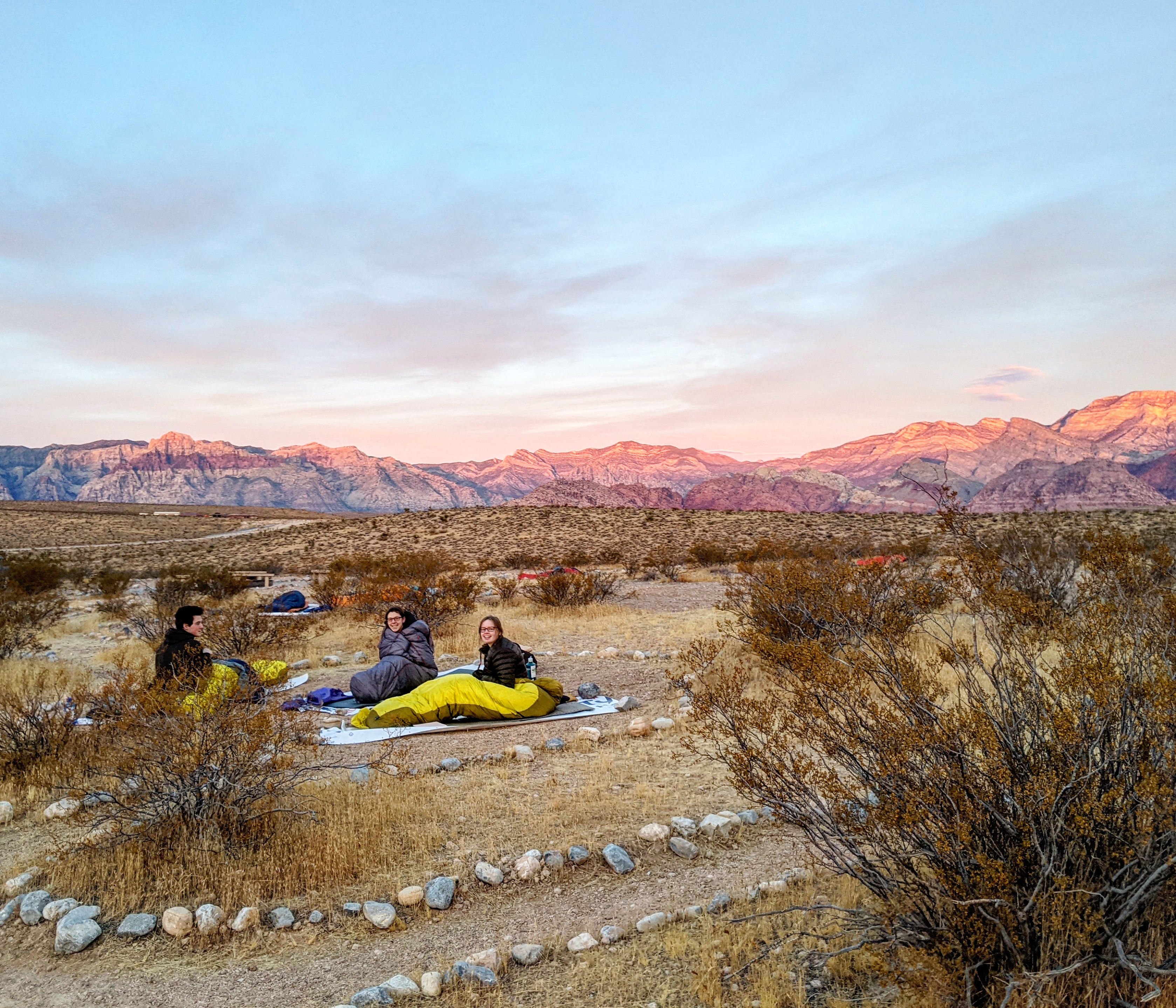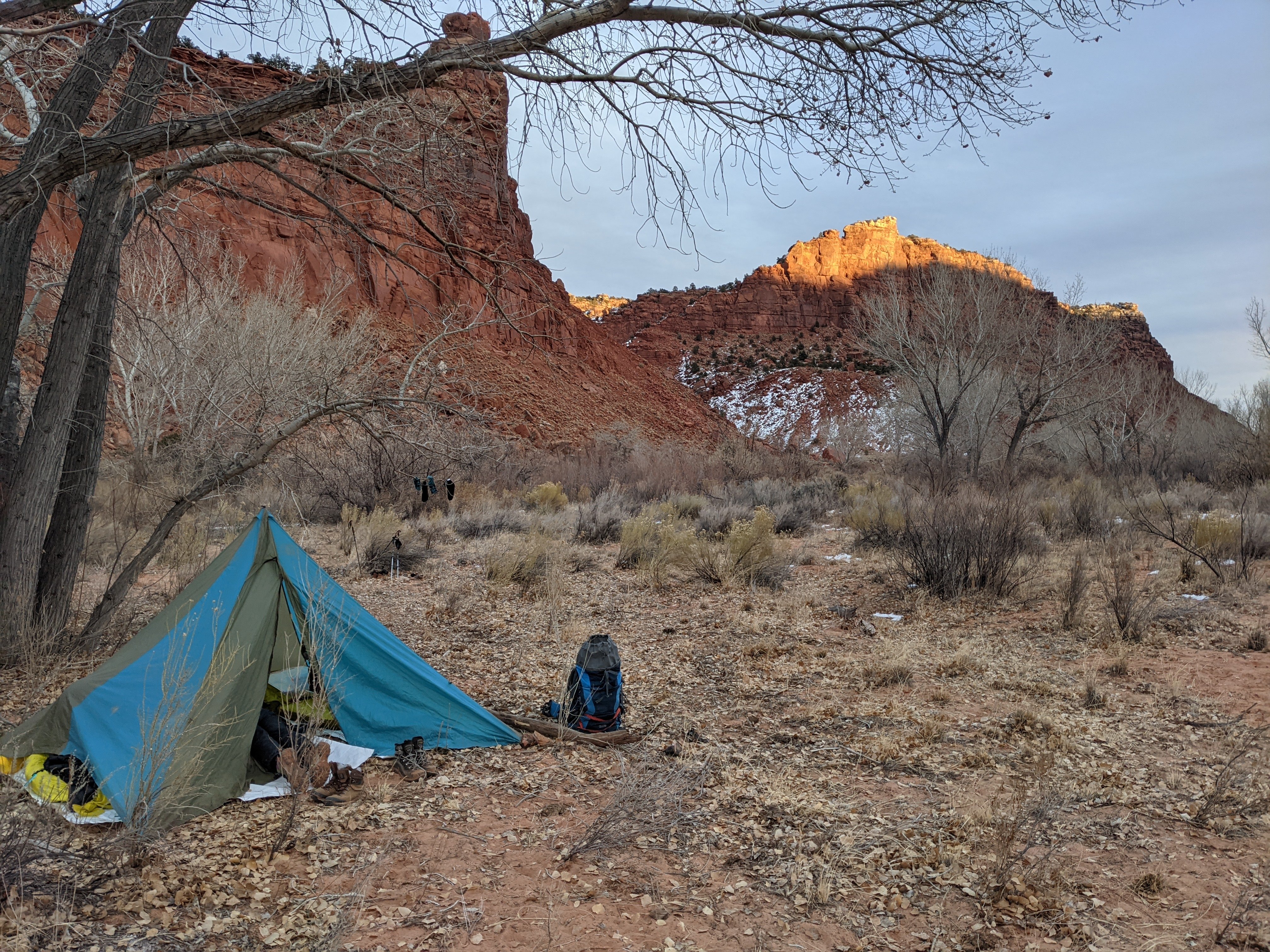 Our instructors Quinn and Erica occasionally gathered us for introductions to important skills and routines for life in the desert. We were initially taught different types of layering systems we could use to keep warm, how to prepare a delicious meal while camping, and all sorts of communication techniques we could use to make and maintain friendships both throughout Mountain and beyond it.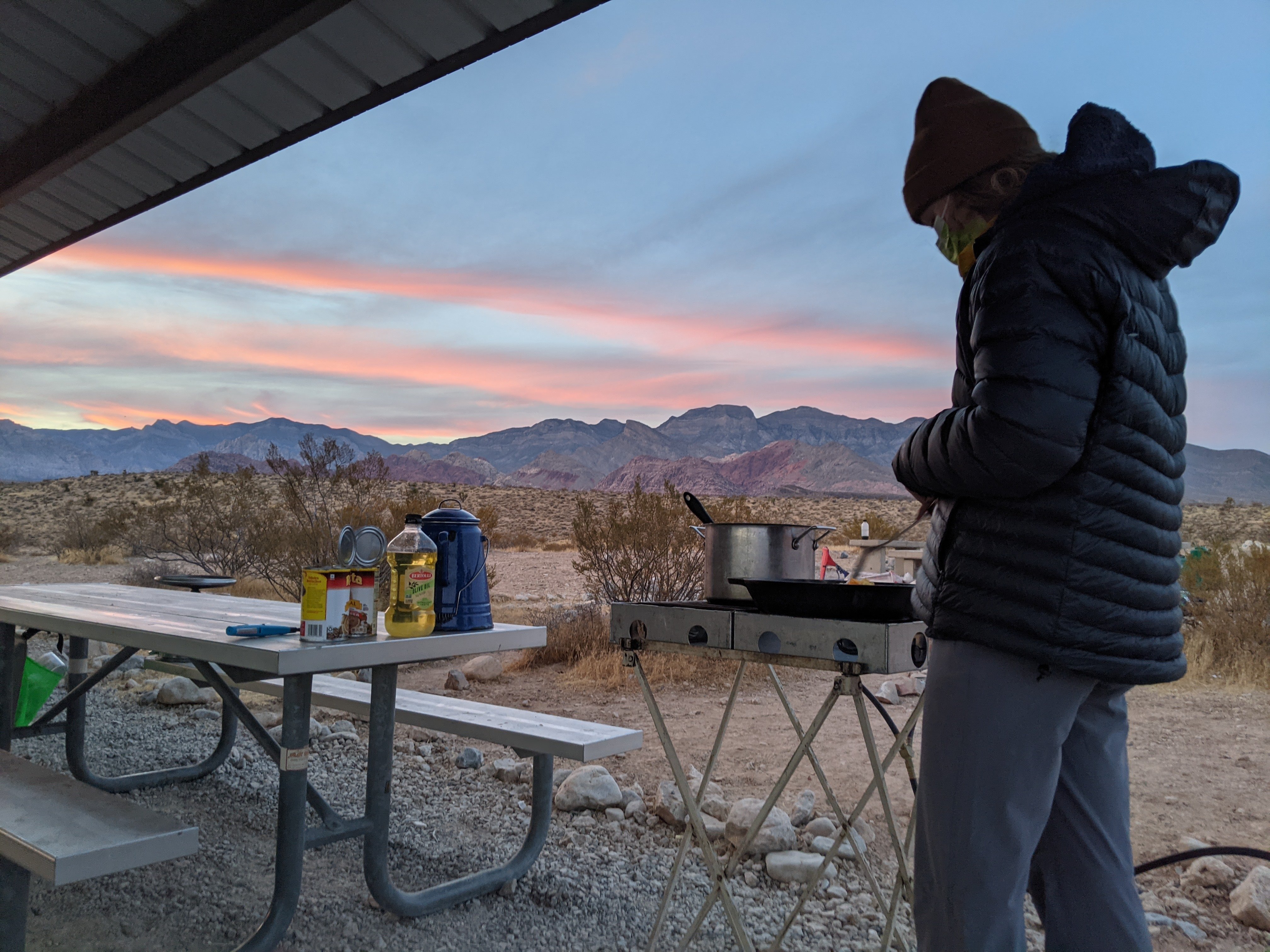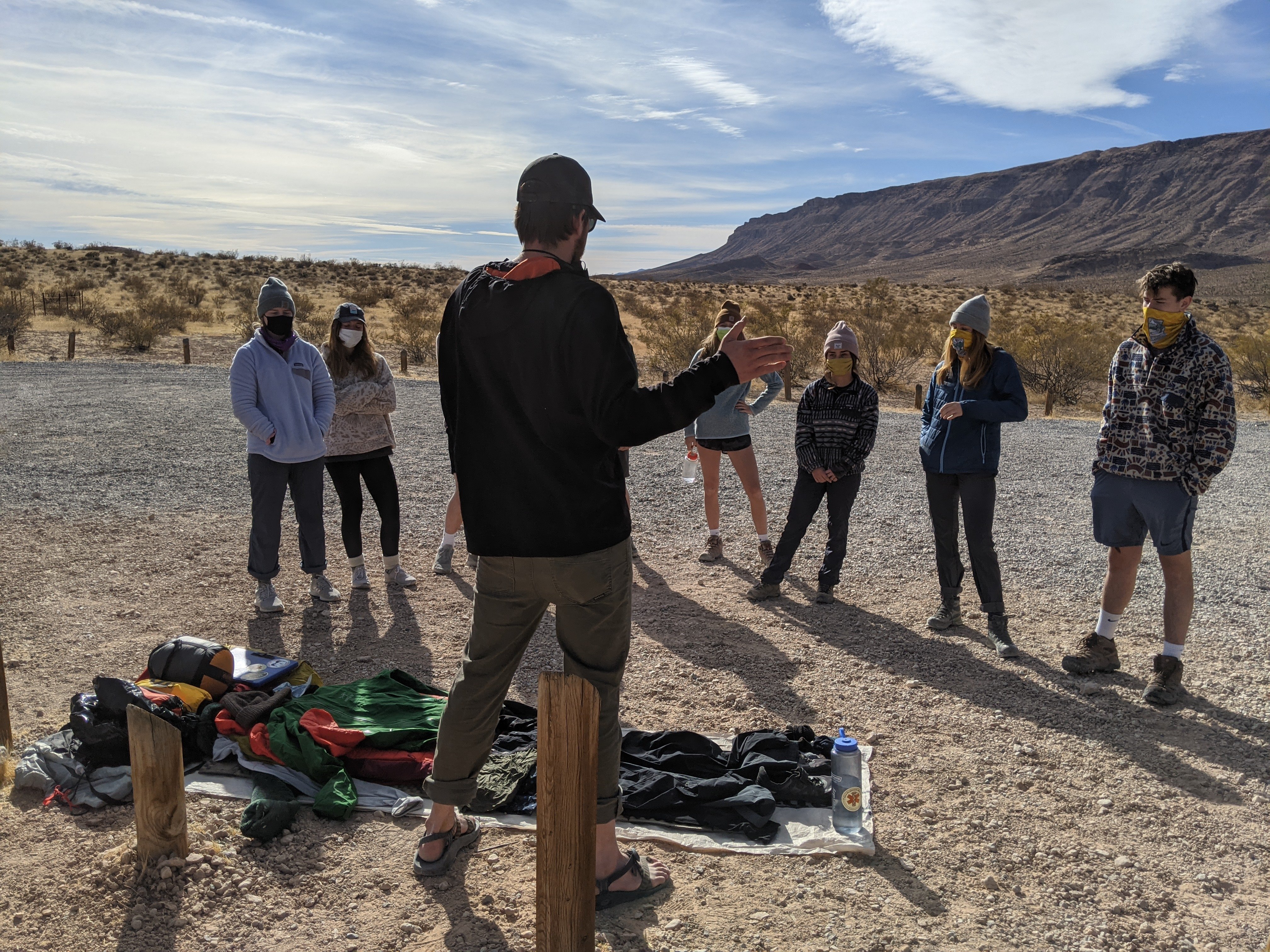 During our free time we found a bunch of improvised games to play together, like wall ball against the side of the trailer. There was truly never a time where our day was not packed with activities and adventures. We went on day hikes and runs on the mountain trails and one night Hank, Paul, and I convinced the group to go on a night hike to see Las Vegas at night. It was just as incredible as we hoped and the group sat in awe for a long time, looking out at the city lights.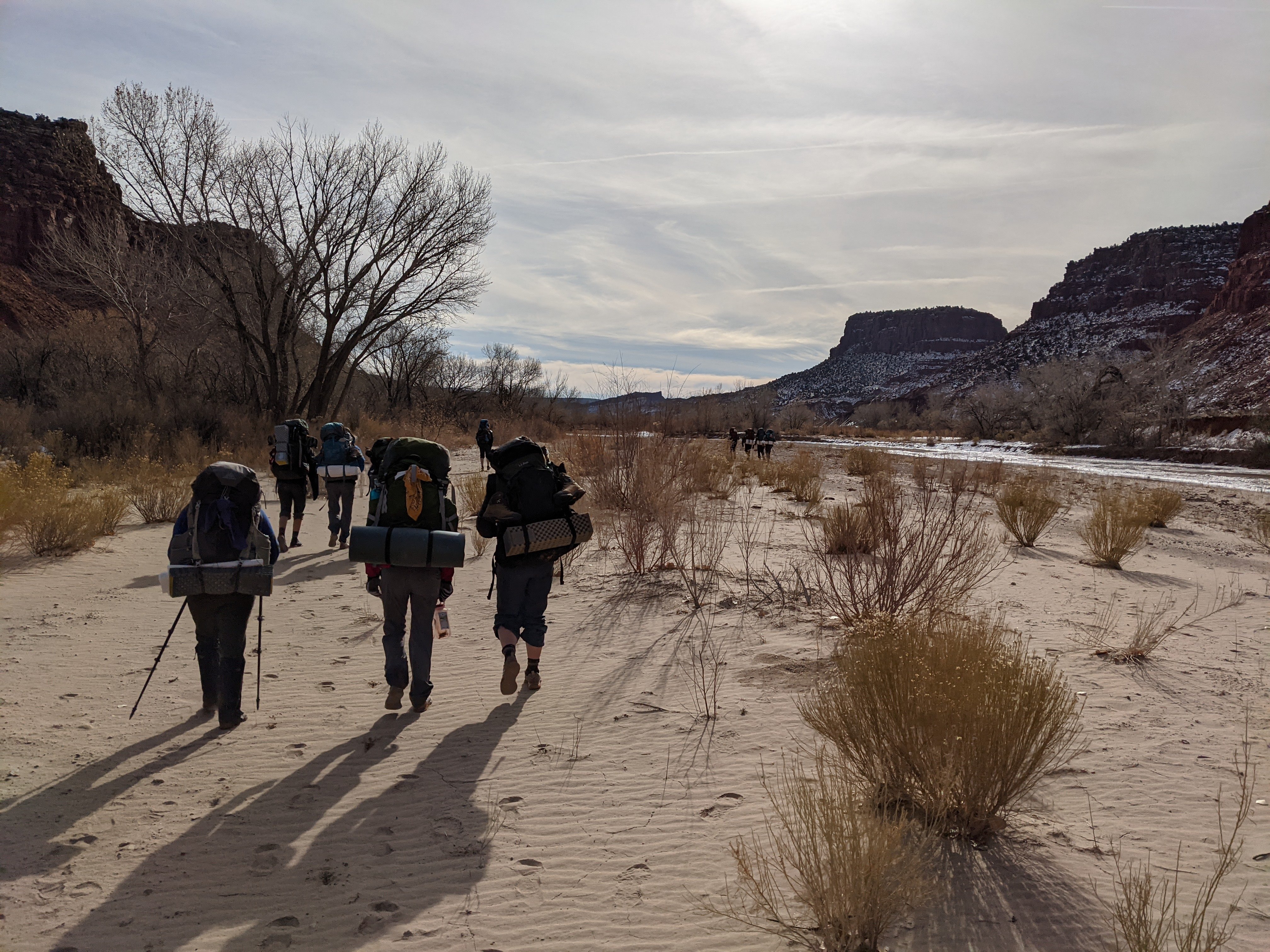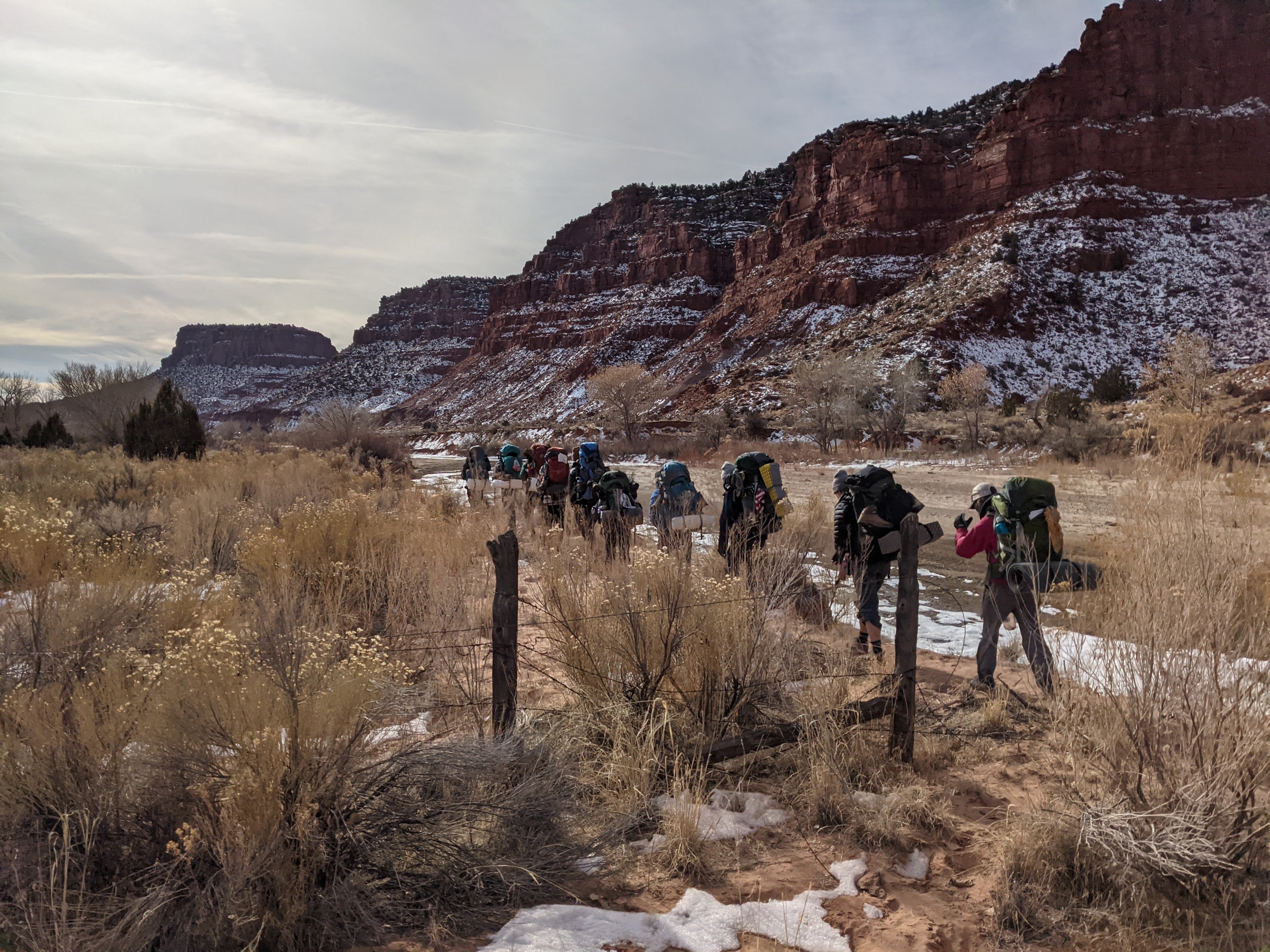 The theme of the week was team building and we constantly played games to improve our trust and communication with each other. One that stood out to all of us was an all out sock battle where the warriors would be blindfolded in a circle together and guided around by the voice of their partner who could not enter the circle and would instruct them to pick up the scattered socks and chuck them at the other blindfolded participants.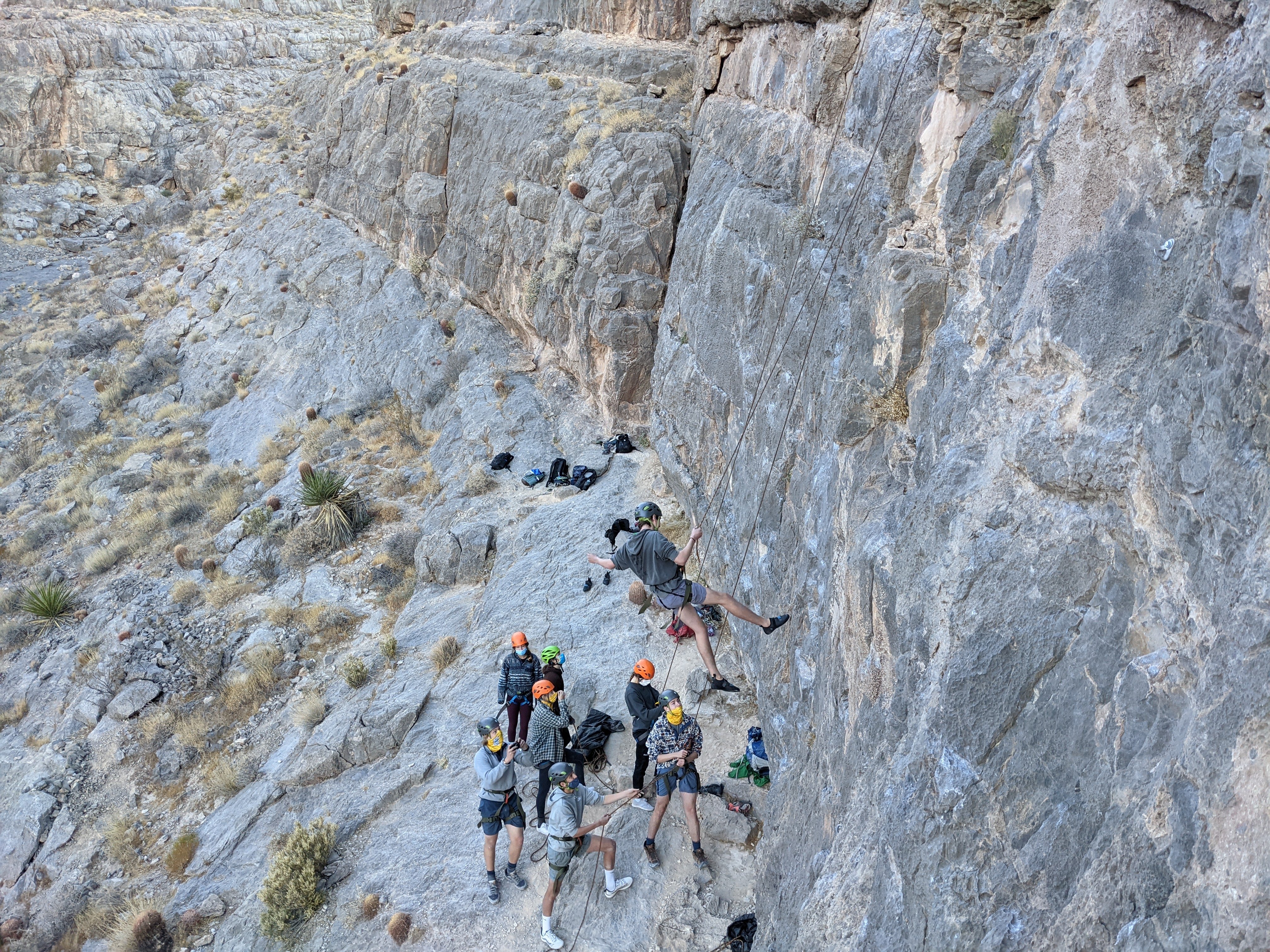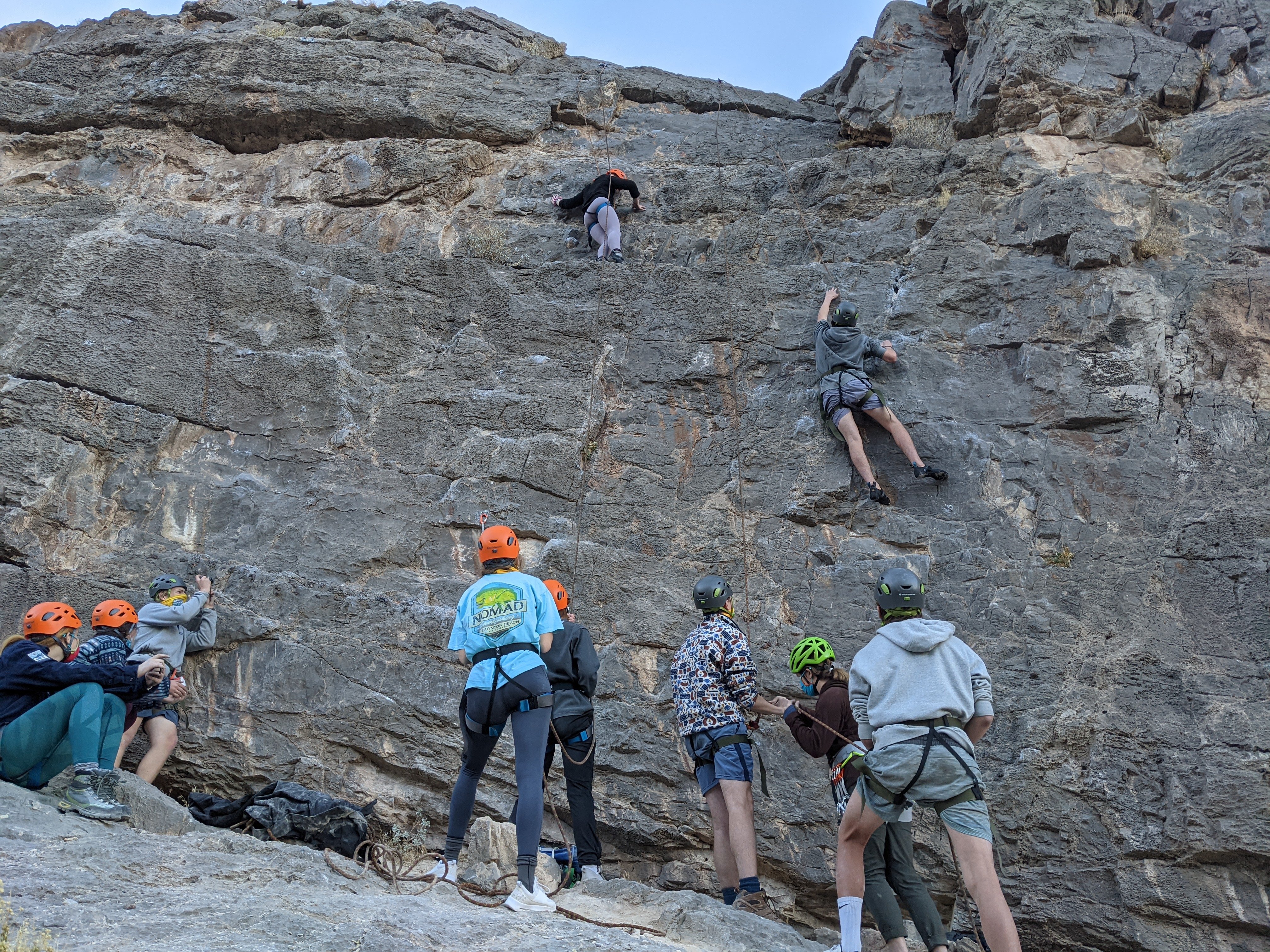 The final test of our teamwork was the first rock climbing expedition of Mountain Classroom. We were given an extensive lesson on rock climbing safety by Quinn and Erica and after getting our gear we drove through Vegas to a canyon with some cliffs that looked daunting. Erica and Quinn climbed first and set up the ropes at the top as we all sat in anticipation. Some of us went in hyped and some of us were petrified with fear, but every one of us triumphantly reached the top of one of the lines set up.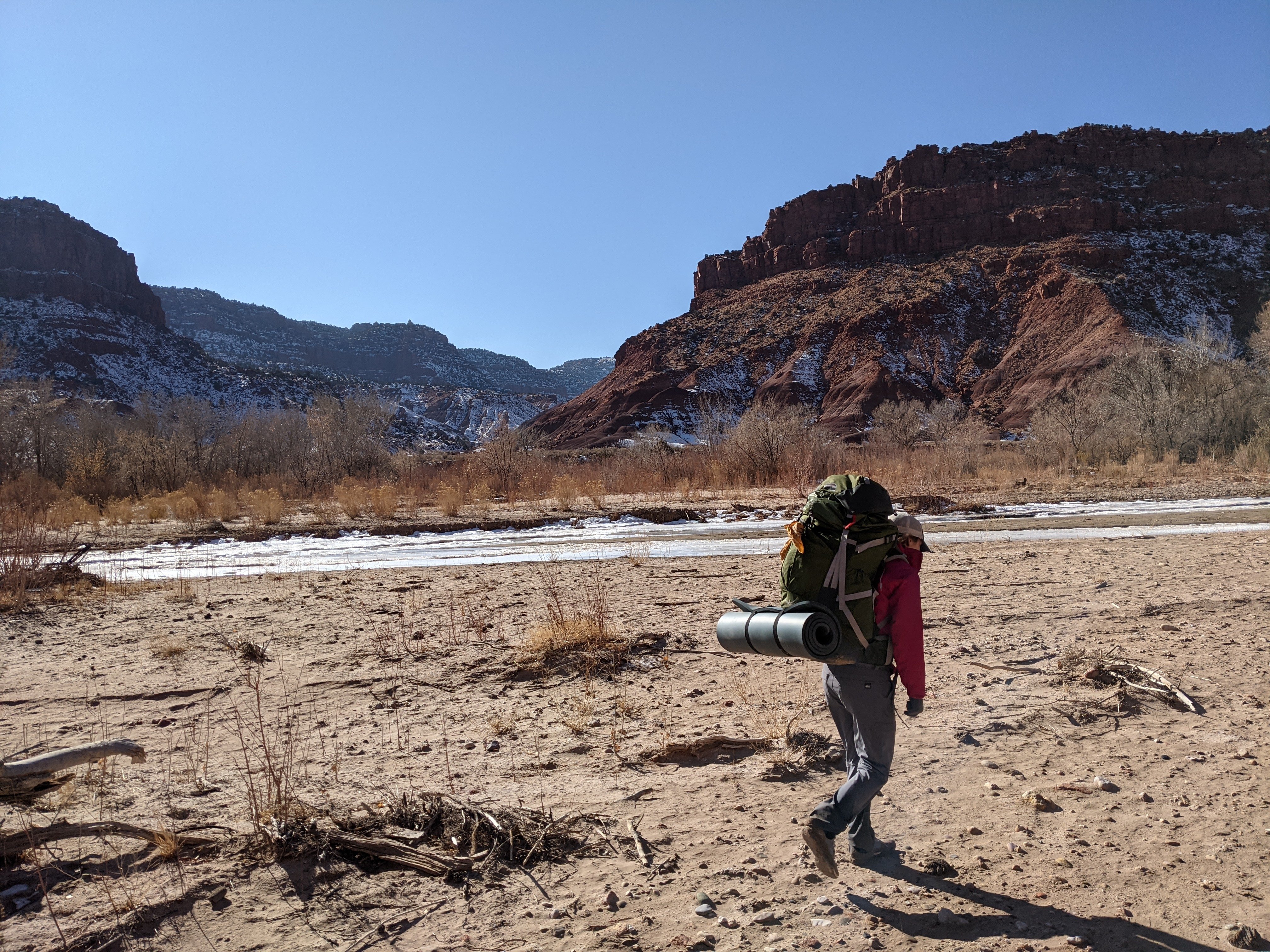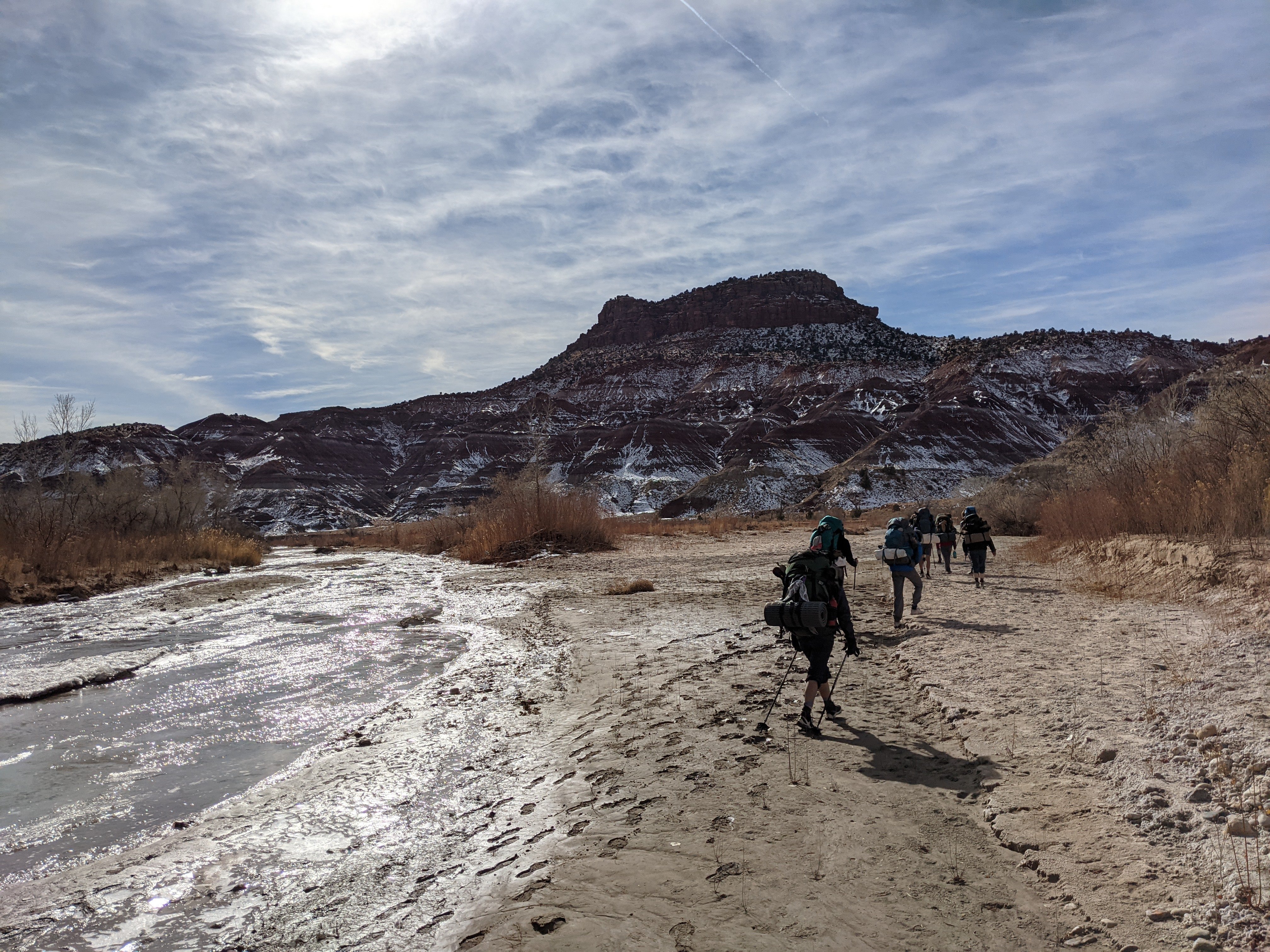 The true act of bravery was not scaling the shear cliff, nor was it avoiding the cactuses scattered across the wall, but it was putting your life fully in the hands of your peer 30 feet below you belaying. We had no choice but to trust each other. The rest of our time was full of reading, writing, long talks by the fire, and simply getting to know some people that we otherwise may have easily never spent time with on campus. Our unforgettable week in RedRock was wrapped up by extensive preparation and meal planning for our first expedition which would be our four day hiking trip down the Paria river.