Mountain Classroom began our winter trimester at the Morning Sun Mindfulness Center in Alstead, NH. After orienting the students to the bus, trailer, and living arrangements we all watched The Dhamma Brothers. This film started our first discussion on the term's guiding question: What are the components to leading a fulfilling life? In the Southeast, Mountain Classroom will be exploring the criminal justice system as an obstacle in the pursuit of fulfillment. Our first destination is canoeing on the Mississippi River with the Quapaw Canoe Company in Clarksdale, MS. Enjoy Jaz '17's reflections on our first week together!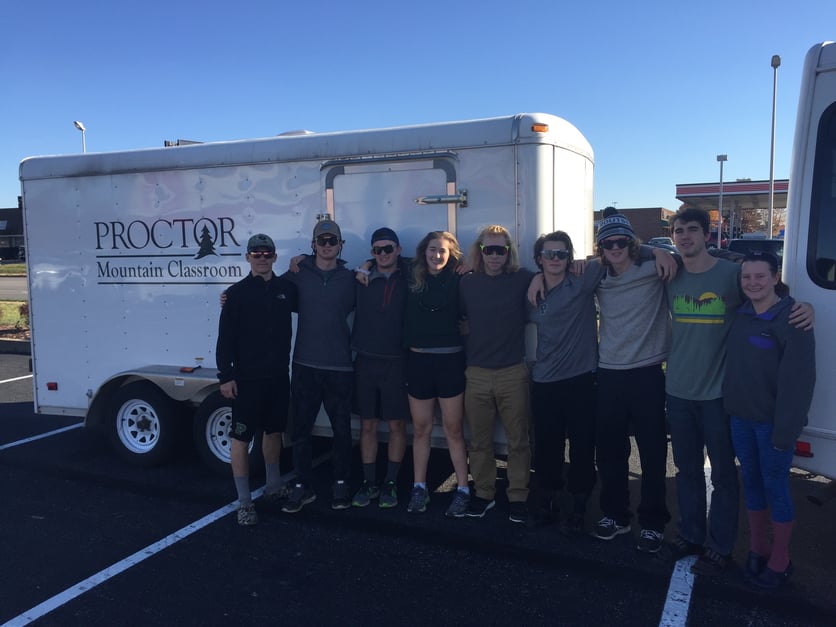 Jaz '17
An 18-wheeler from White Castle roared past the Mountain Classroom bus, jarring me awake. A glance at my watch and the signs overhead informed me that New Hampshire, where we departed at 5:00 am that morning, was long gone. Most of my companions were still drowsy or asleep. Remembering the distance we had to travel until Ohio, and dreading those ten hours in the bus, I went back to sleep.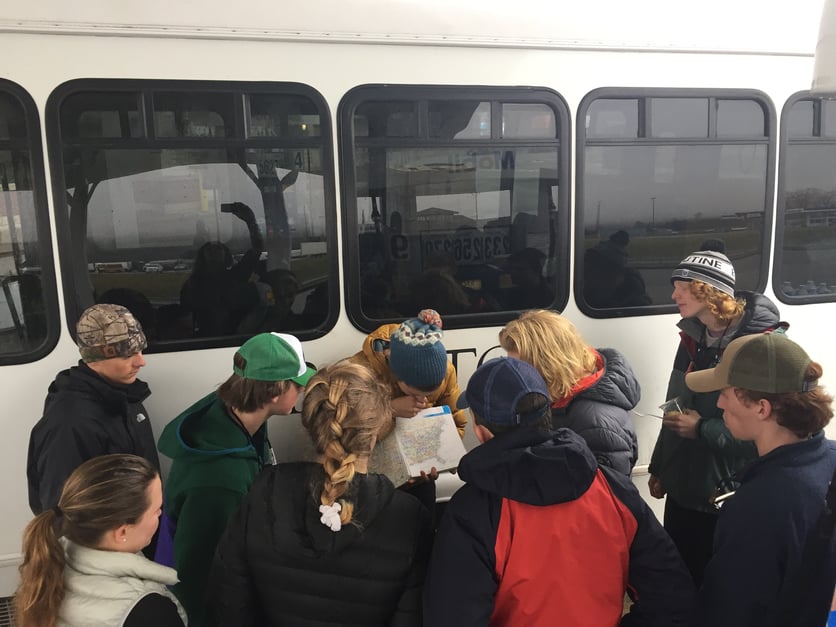 A bump in the road and my eyes shot open. Six hours left. Drew pulled out the Uno cards and the now lively group eagerly took their mind off the trip. This game was another chance for us to learn each other's skills, weaknesses, and quirks that will definitely become important to understand later this week on the Mississippi River.
Some questionable rules prolonged the game, but eventually I came out victorious. The win gave me the confidence boost I needed to not splurge on comfort junk food at the next gas station we stopped at.
Even later, "just" a few hours from our destination in Bedford, Ohio, some of the students on the bus reminisced about life back on campus. We discussed our beds with sheets and blankets, classrooms with ceilings, and how breakfast was made for us, not by us. These luxuries are a privilege, but after a week here, I am glad to have given them up.

I am writing this on the eve of our canoe trip on the Mississippi River. With three days of driving behind us, the skies look clear. Not literally, because it is raining right now. But we learned a lot from those days of travel, and are becoming more comfortable with Mountain Classrooms systems every day. In our canoes, I am sure we will remember the bus rides that made it possible to get there.
---
Mountain Classroom will share two more blogs during Winter Break, so be sure to check back soon for their next installment: Life on the Mississippi!