Day 6 | 9/26/2018 | Carlos '19
The day commenced as I woke up for my anchor watch at midnight. I was pretty hard to wake up because my watch was in the middle of the night. After I got ready and slowly climbed out of the fish, the intense rainy wind woke me up to remind me that I was in Castine, Maine. While Rio, Mackenzie, and Krystina waited for me, we finally began our boat watch. In the meantime, as the clock reached 00:00, it was finally Mackenzie's birthday. When our anchor watch came to an end, after we woke up the oncoming watch, I could finally go back to bed and get a full night's rest for the upcoming busy day.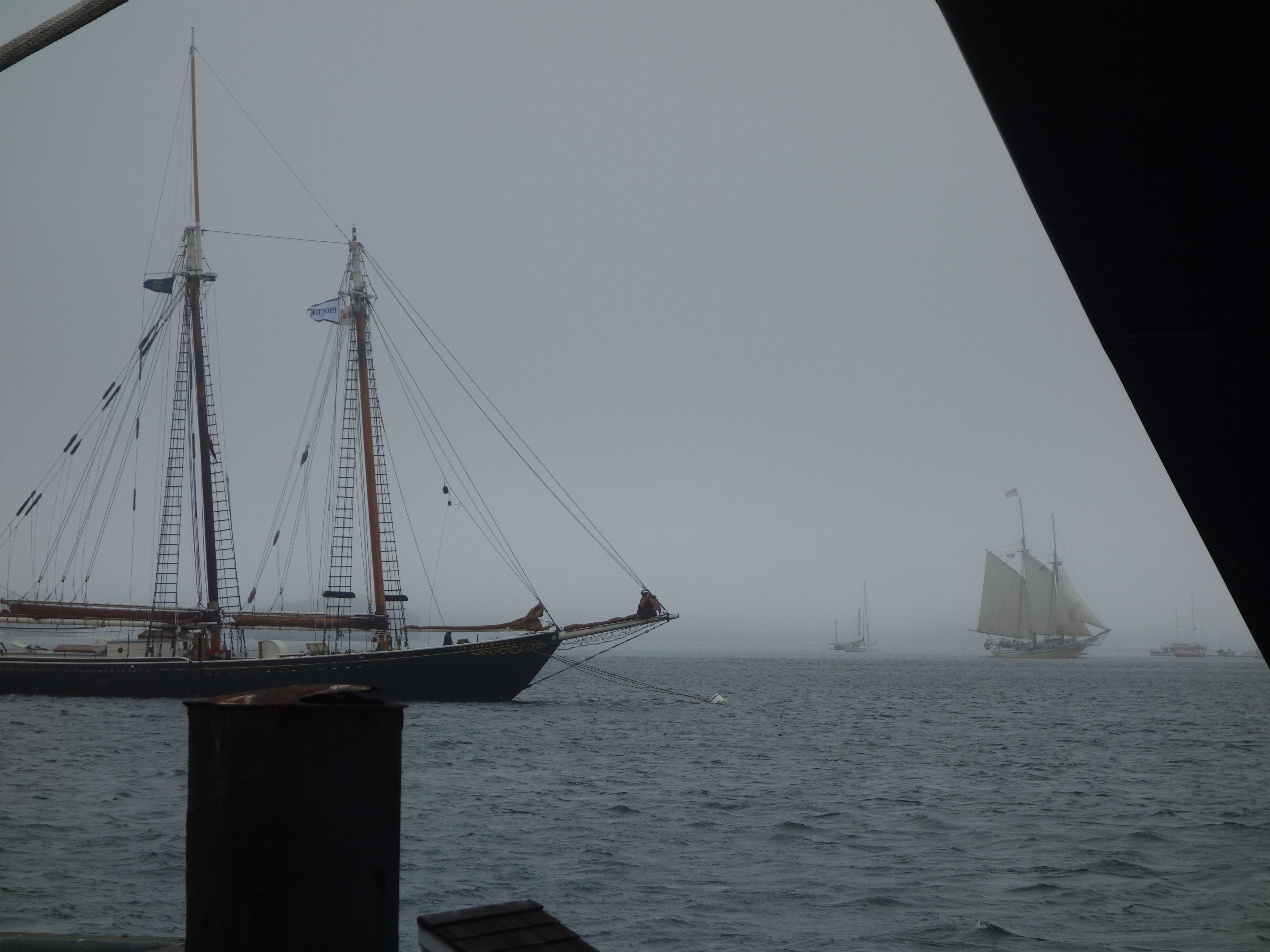 Hour after hour. Watch after watch. The invisible sun slowly crept up the foggy sky until at 0700 everyone woke up and cleaned the Roseway. Following the amazing breakfast that our chef, Brandon, made everyone quickly got ready to go on shore and visit Castine. As everyone got on shore, we split up into groups and did tours on a tugboat and the Bowdoin schooner. It was intriguing for me because viewing these boats gave me a different perspective on boats. Anyways, continuing the day, the group watched a Ted talk video, about how everyone is unique in their own right and that every human being has value to them; a message in which I strongly believe in and something that everyone should abide by.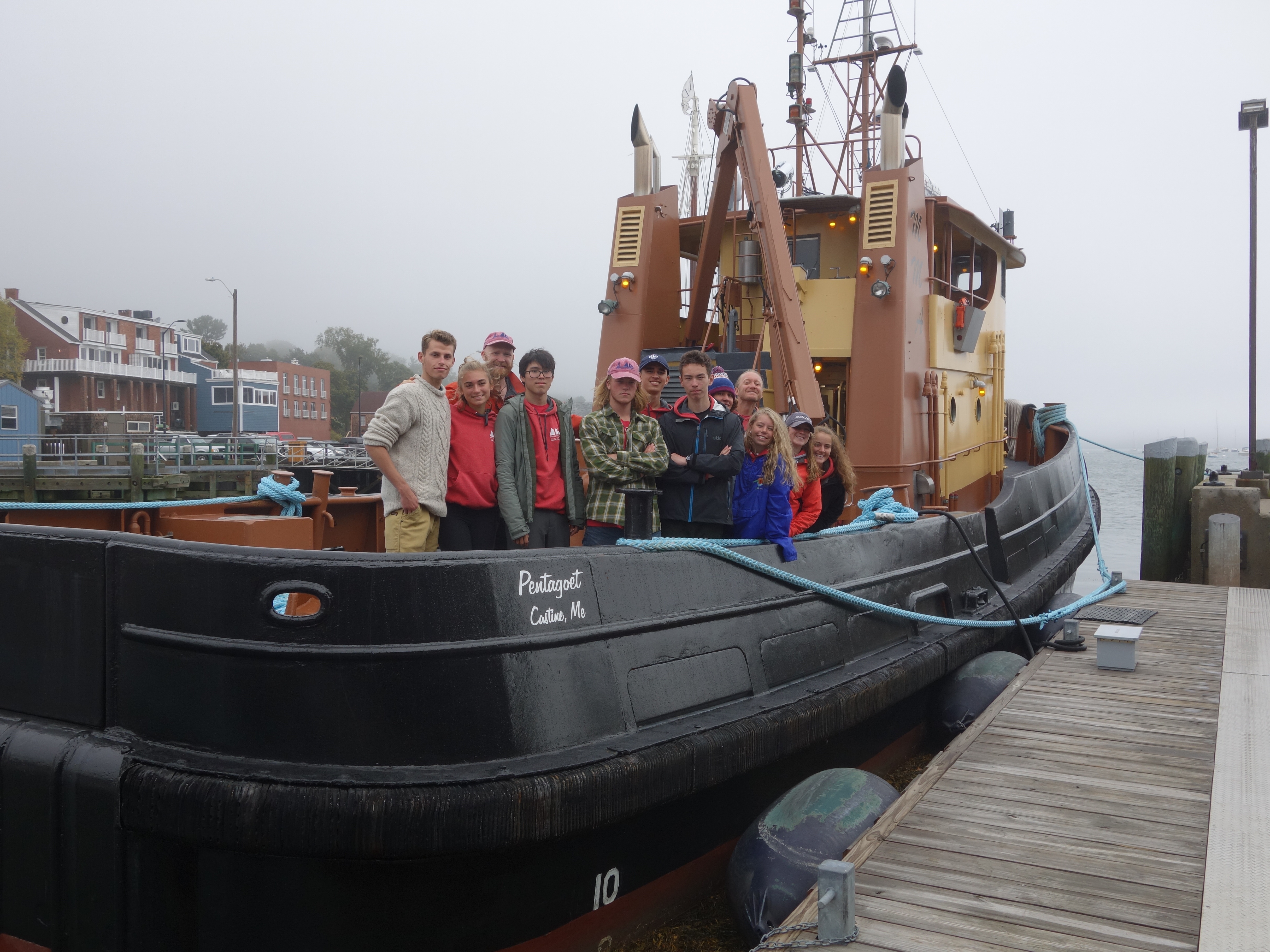 The day continues as the group went to lunch at the MMA Mess Deck around noon. This was a perfect time for me and many others to stock up our stomachs with as much food as possible. In the afternoon, everyone was on a tour on the ship called The State of Main. Unlike any other ship I have seen in my life, the scale of the massive cargo ship was immense. The hallways felt like mazes and the levels felt like a fortress. This ship to me was quite remarkable. Following this busy schedule the last thing our group did on Castine is that we did interviews with the locals of the town. However, no one we interviewed was a native of Castine which was quite unfortunate, but it was still a great experience.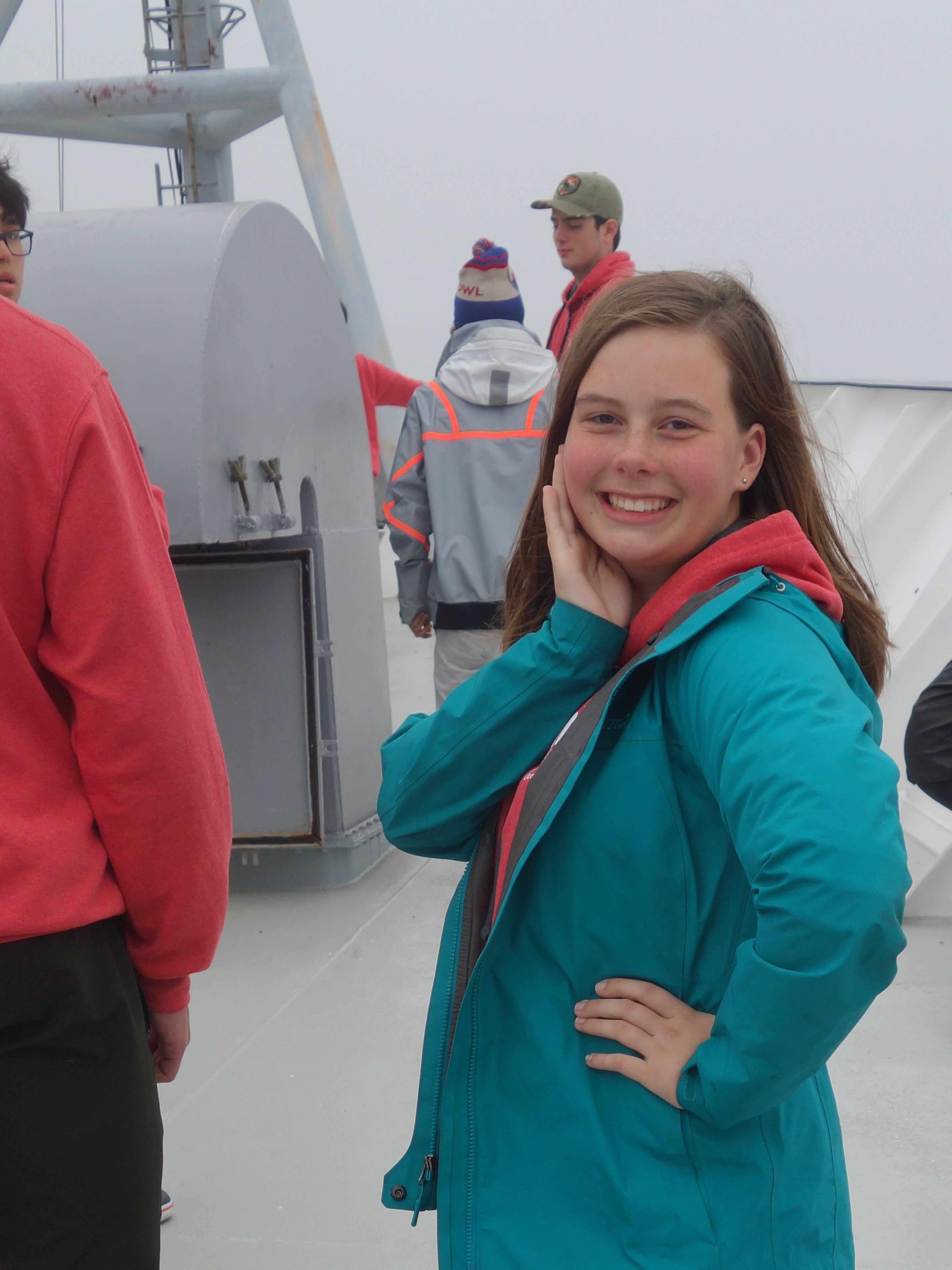 To conclude this day, everyone went back to the ship and prepared for dinner. As we ate dinner we were pleasantly surprised to see Brandon bringing out Mackenzie's birthday cake. However, for me, time is running out and the night was creeping in. I must finally finish this log as soon as possible in order for me to get ready for the upcoming watch.
¡Saludos y buenas noches!