After a second quarantine period, Proctor's Winter Ocean Classroom crew is aboard Roseway and sailing the Caribbean waters, all while learning navigation, maritime literature, and marine biology. Learn more!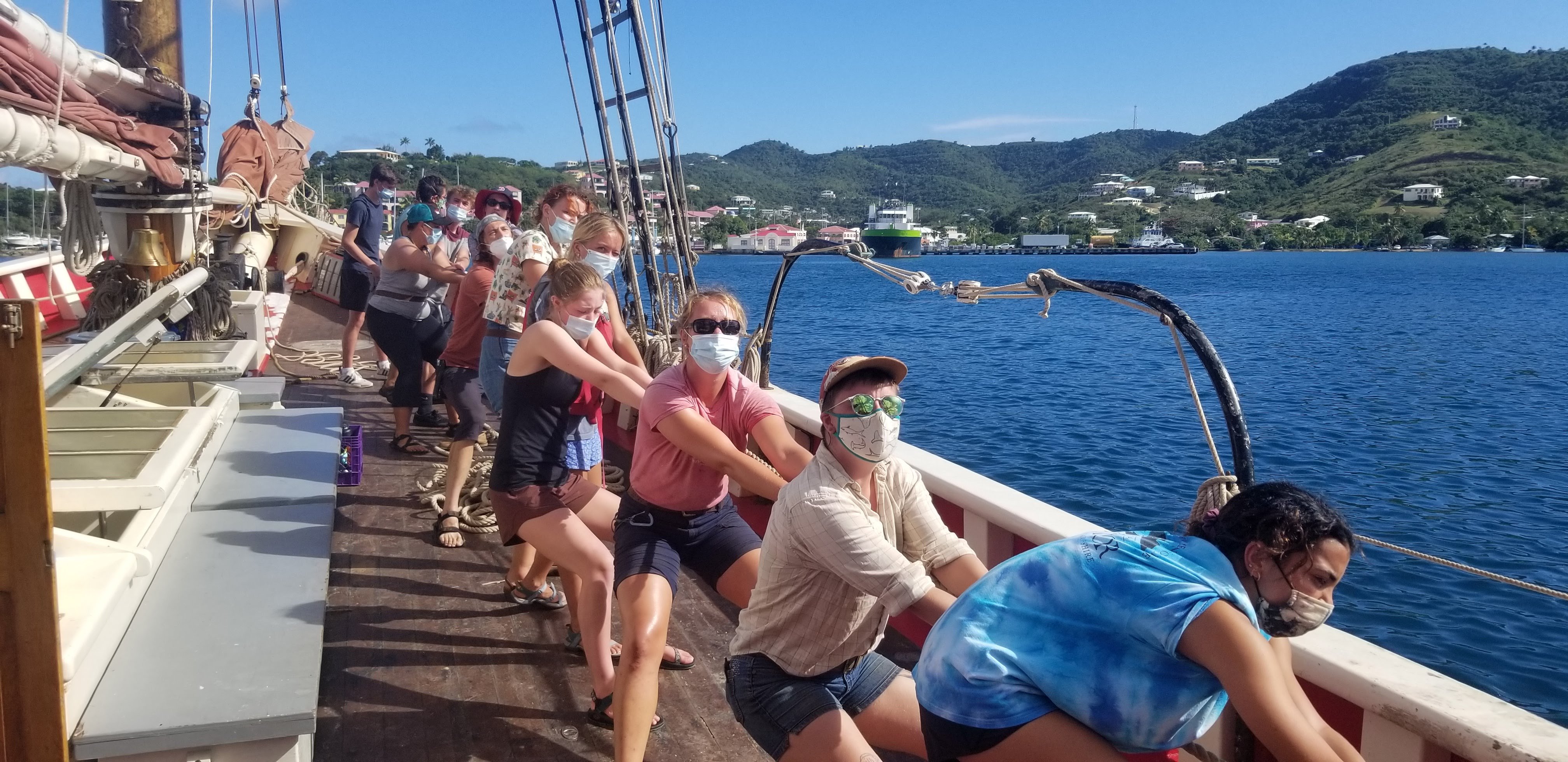 Teige '21 | January 20, 2021
Navigating Life Ashore
Today we woke up pretty late at 0900. We joined Holly in her room for some delicious pineapple, coconut and guava pastries mmmm....After a short break back in our rooms, we were called back to Holly for Navigation class. We studied how to plot a point using latitude and longitude and the degrees, minutes and seconds that make them up. She assigned us each a couple buoys in the Chesapeake Bay which we then plotted. We also discussed the different symbols and abbreviations of objects on charts. After walking downtown for lunch at Toast we gathered up for a little Marine Biology talk with former Roseway crew member Brett and Taylor grew up on island and gave us local insight, not only on the marine life, but also the food. She gave us multiple different options for all sorts of delectable goodness. But that would have to wait. Because tonight is the first night of prepared meals. The catering company dropped off our food not long after the talk with Brett and Taylor ended. Although we didn't know what to expect, the gang's stomach's launched us into the food the minute it arrived. With pad thai and lasagna flying around, the crew soon found itself snuggled in Sam's room, ready to finish off the day with a little Pirates of the Caribbean. The clashing of swords and the boom of cannon fire surprisingly created an odd lullaby, as most of the crew was out cold before the end of the movie. Today was good. I'm glad.
Signing off,
Teige '21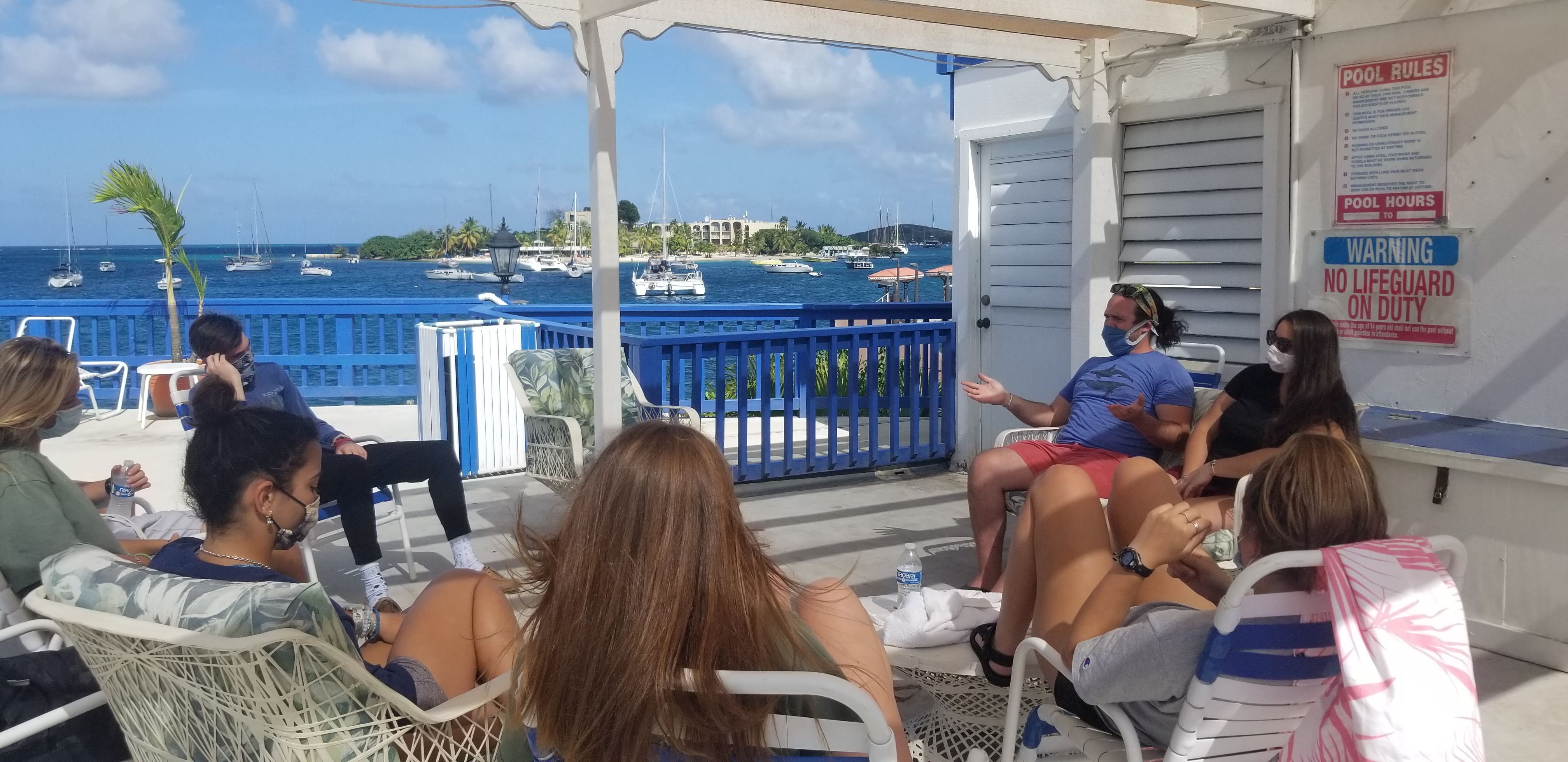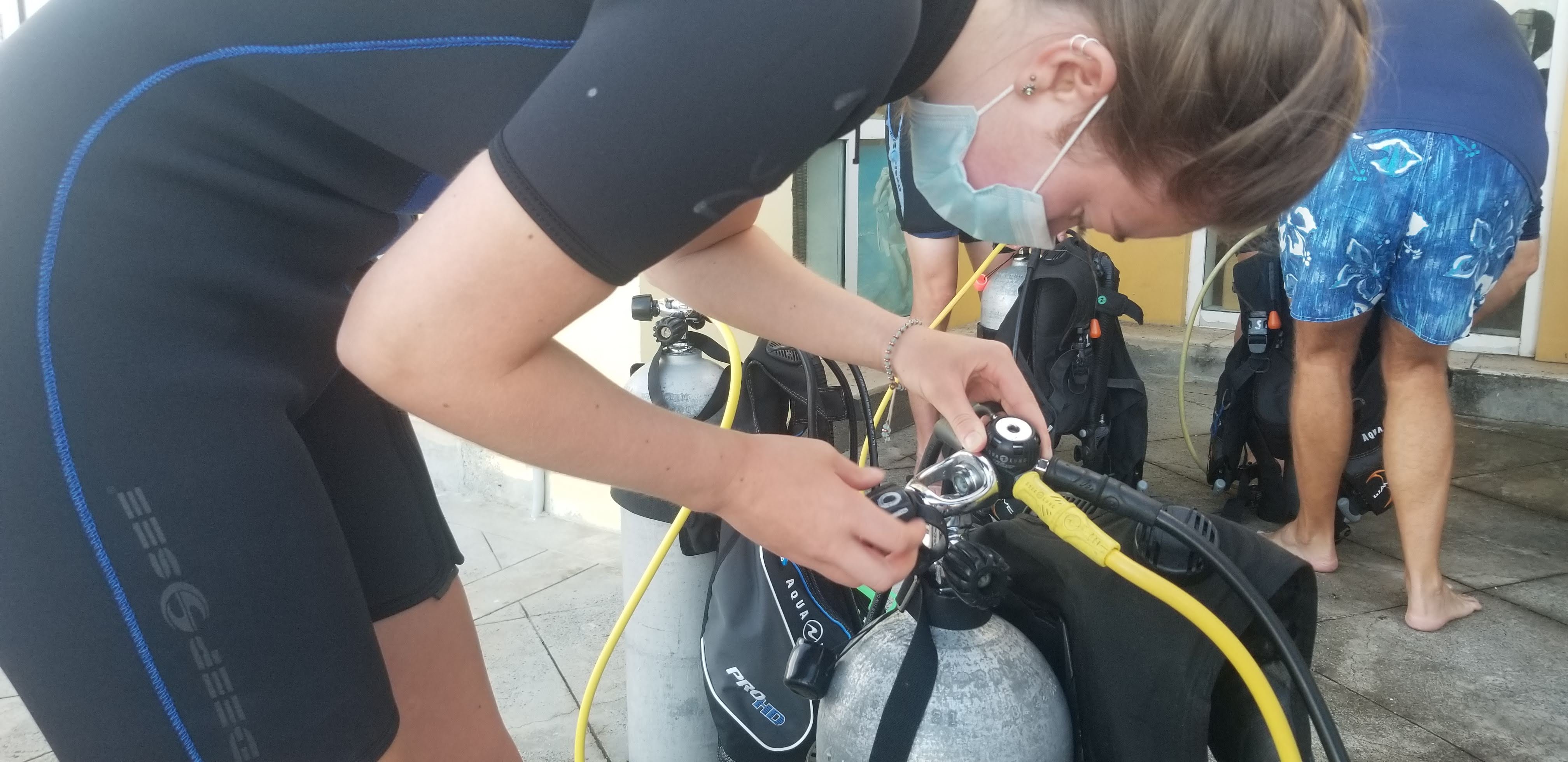 Ang '22 | January 21, 2021
Back on Deck
Another long, good, sunny day in Christiansted is how I would describe today. Although it was a little bit earlier- it seems like whenever I'm writing a daily log we also are up early- anyways, I was woken by the sound of Holly's signature knock on my door at around 0645. I got up, got ready for the day and packed my backpack. We were headed for the Dive Shop. Our morning started in the water. Using the ocean aka the big swimming pool for marine science class has started to become a favorite trend of mine for this trip... so far. We got to the Dive Shop and before I knew it we were in the water with all of the gear on. Today we mostly did different skills and were in shallow water but the next few dives are where things should start to get interesting. After diving we got back to our hotel and had an hour to freshen up and eat lunch before getting small-boated to Roseway!!! I know. Pretty exciting. We got to go sailing today (with our masks on of course) and it was such a great feeling to step back on the boat and spend time with the crew. I missed it all so much and it had only been a week. Kinda crazy. We went out maybe 3 miles because the blackwater had to get pumped. [AKA the poop] But it was great to be able to be back with our sailing buddies, mine was Davi who's so awesome, and just get back in the swing of things! Getting to familiarize myself with everything felt so great and finally being able to name all the lines felt good too. Finally, we ended our day with a muster in Holly's room about the next few days and then we were all headed off to bed at 2100.
Fair Winds & Following Seas
Ang '22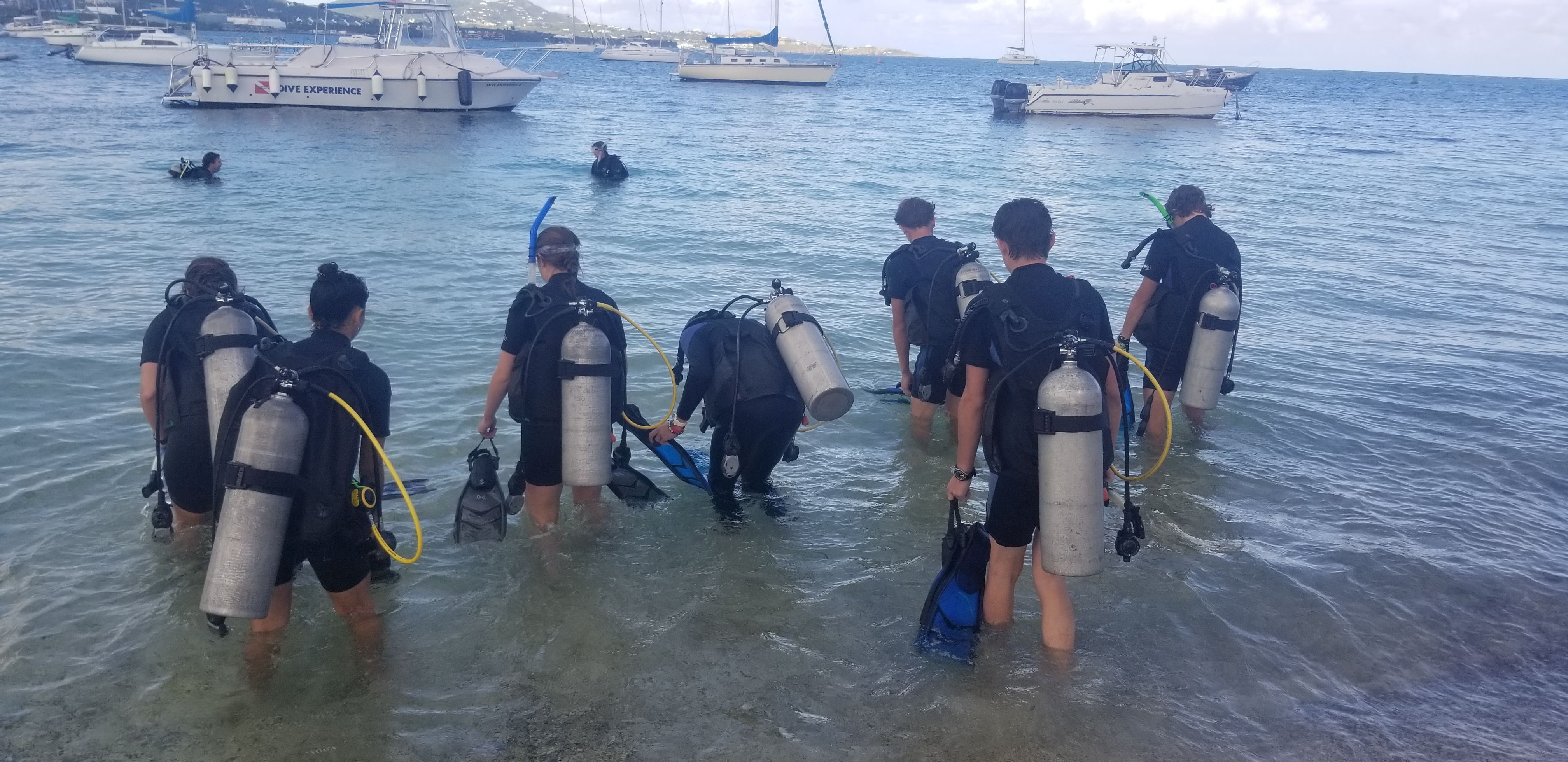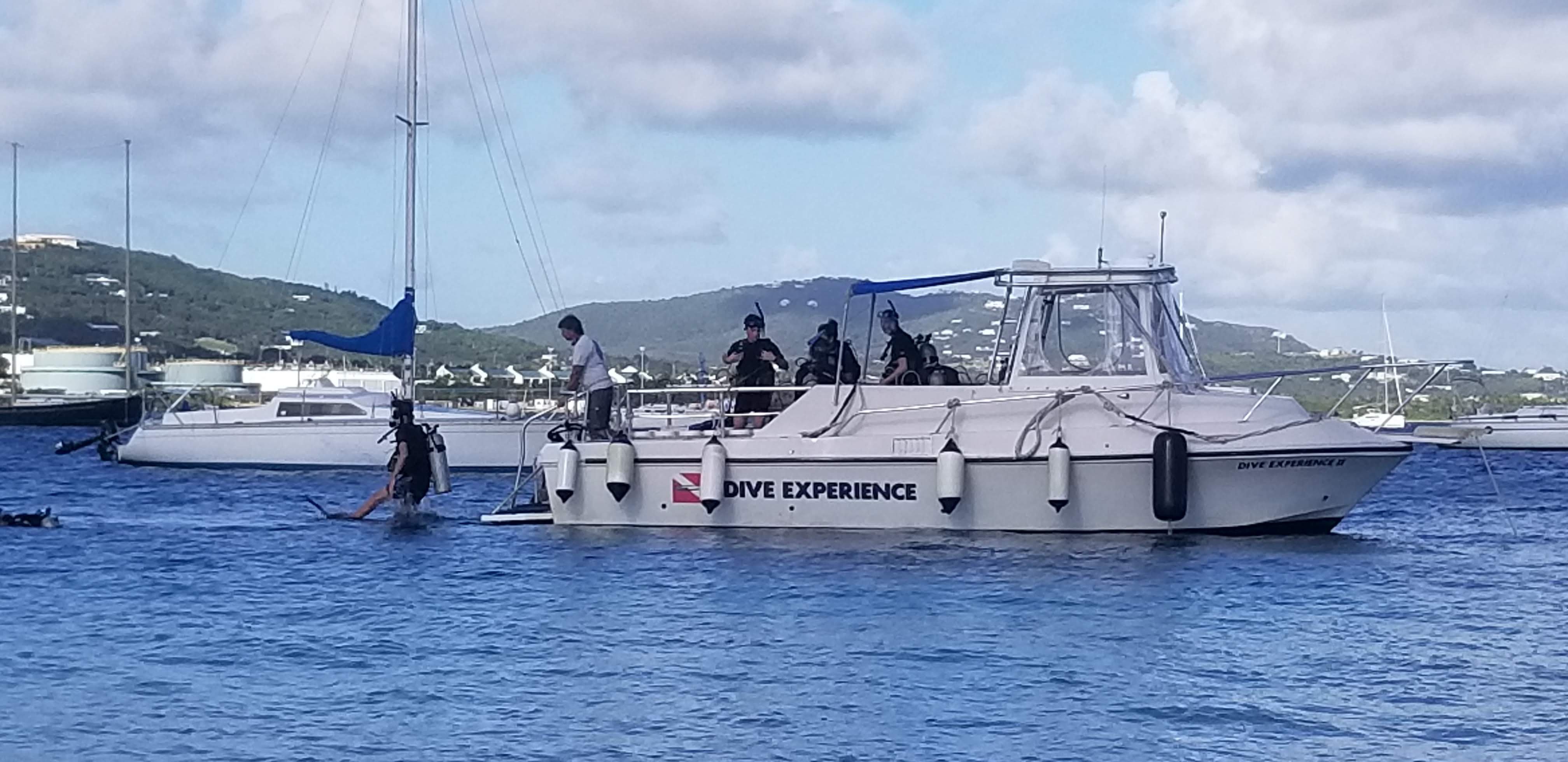 Cam '22 | January 22, 2021
"The First Real Dive"
Today started off quite early. We awoke to the sound of Holly knocking at our doors at around 0645. We congregated at Holly's for a breakfast of meal preps and some Raisin Bran. After breakfast we gathered our snorkel and gear and walked down the boardwalk. Once we got to the Dive Shop we were greeted by Bob and Brett. We got our BCDs, wet suits, regulators, fins and snorkels and loaded everything onto the boat. Today's dive was a little less skills oriented which meant more time admiring the sea life. Once we got to our first spot at Eagle Ray which has a max depth of around 30 feet. We deflated our BCDs and descended to the bottom. First we recapped on some skills such as how to flood and de-flood our masks. Once Brett or Bob checked off that we could successfully complete this skill we were onto the next. Next we shared air off of our partner's "octopus". This skill was easy to complete. Once we were done we had a little bit of O2 left and we could dive around for a bit before returning to the boat to head back to the boardwalk. We walked back to the hotel and showered before class. We started off with history covering info from "The 8th Flag". We talked about buccaneers, etc. We took a thirty-minute break before studying marine science. In marine science we did a leadership activity. We ate dinner and had some time on our phones before heading to bed at 2200.
See ya,
Cam '22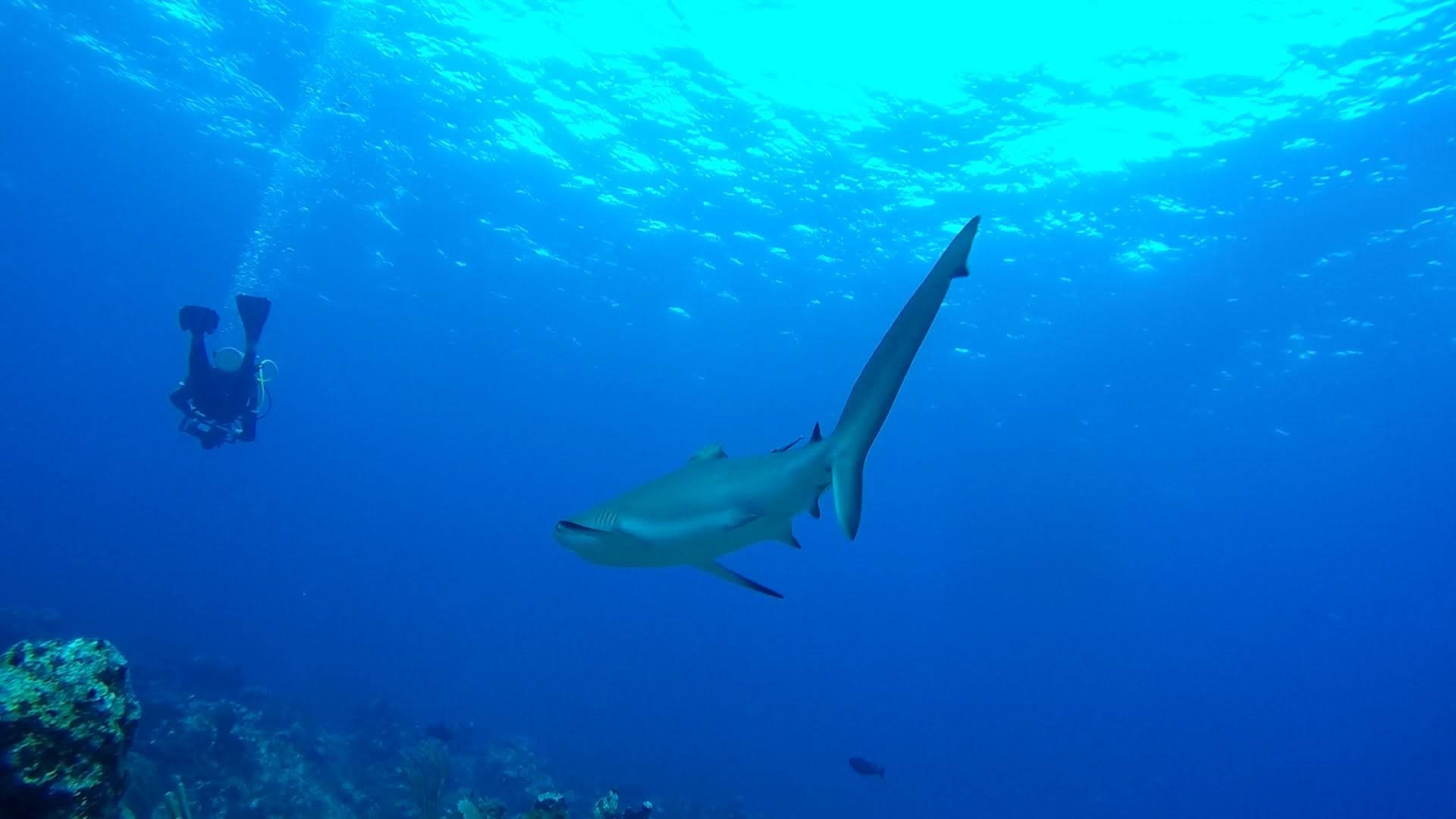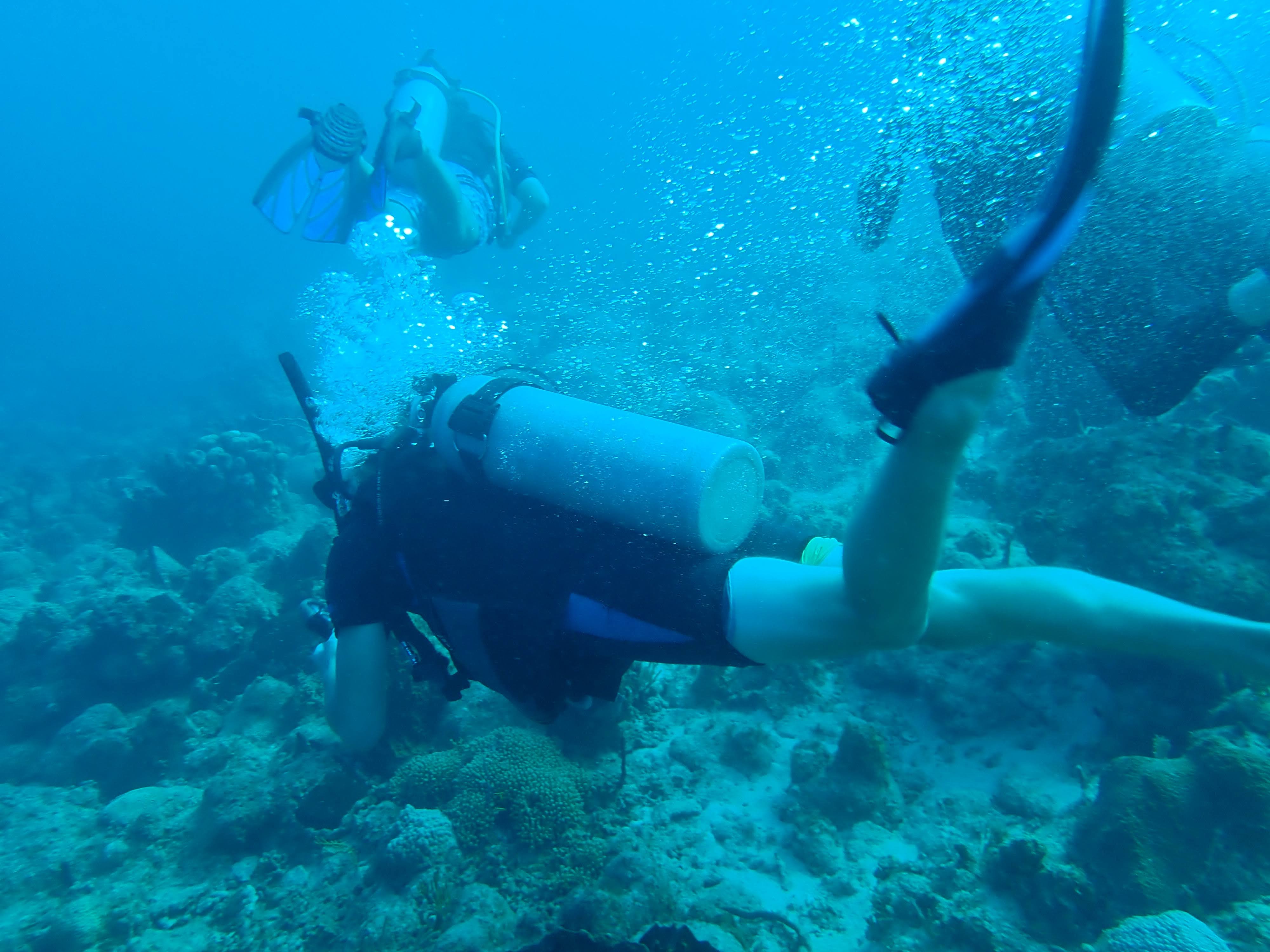 Casten '21 | January 23, 2021
Unreal Experience
Today was our second real dive day. We woke up again at 0645, ate some breakfast and headed to Holly's. We walked over to the dive shop again and got our stuff together, all the BCs, O2 tanks, and squeezed into our darmp wetsuits. Hopping on the boat, we whipped it to our first dive site, on the way seeing a dolphin not too far away. We made it to Turquoise Bay, our first site. Hopped in almost immediately, as we were eager to get down. We did a couple skills, using compasses, taking off the mask and- towards the end- emergency ascent. At Turquoise Bay, we saw lots of sand and colorful coral filled with fish. We saw a little group of turtles enjoying their swim along with us. We ascended after about 35 minutes before hopping on the boat for our second site. The second site, not too far away was magical, called cabana. We descended into another world. Filled with colorful fish, turtles swimming all around us, sharks circling and passing us. We saw all sorts and sizes of stingrays hiding in the sand, before popping out and swimming right in front of our eyes. It was surreal and amazing. We headed up after about 40-55 minutes. We got back to the dive shop and were stamped and signed as certified divers! We got some amazing tacos and burgers from the boardwalk and had a chill day of classes and free time. A day we will never forget.
Good luck Charlies!
Casten '21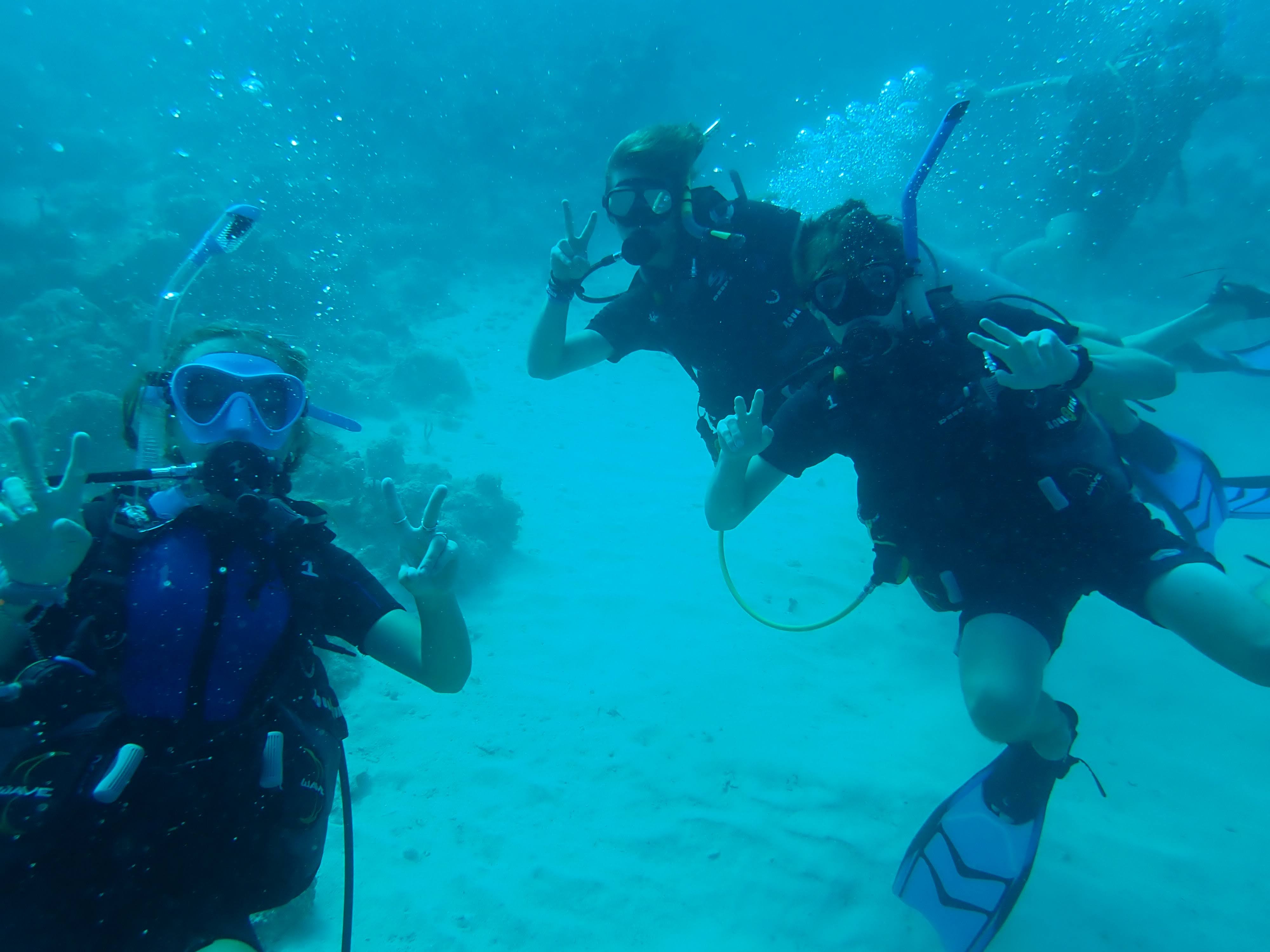 Jack '21 | January 24, 2021
Learning the Ropes
Today we woke up to all the things we wanted to see this morning. That was late wake-ups (0930), pastries, and laptops. We caught up on work, got college stuff completed, and buttoned-up other things. After a calm, Sunday morning, Rudy and Eli came out to pick us up to go to the boat for the afternoon. This afternoon would be more focused towards our skills with line handling, putting turns on belaying pins, and our man overboard procedure. As we got closer to the boat I realized they had painted more of the caulk on the starboard side; the boat was looking the best I've ever seen it in person. Once we were all on the boat we started raising sails starting after, all while still on the mooring. We got all of our sails up, during a squall, and got on our way. On our way out of the channel we lost all of our wind and had to hit the engine for a second. Once we really got out there we worked on our palming and how to treat the lines. It was a good sail, not too warm or cold. When we got back on our mooring we washed the deck and ate dinner. This led into some ultimate frisbee to finish off our night.
Fair Winds,
Jack '21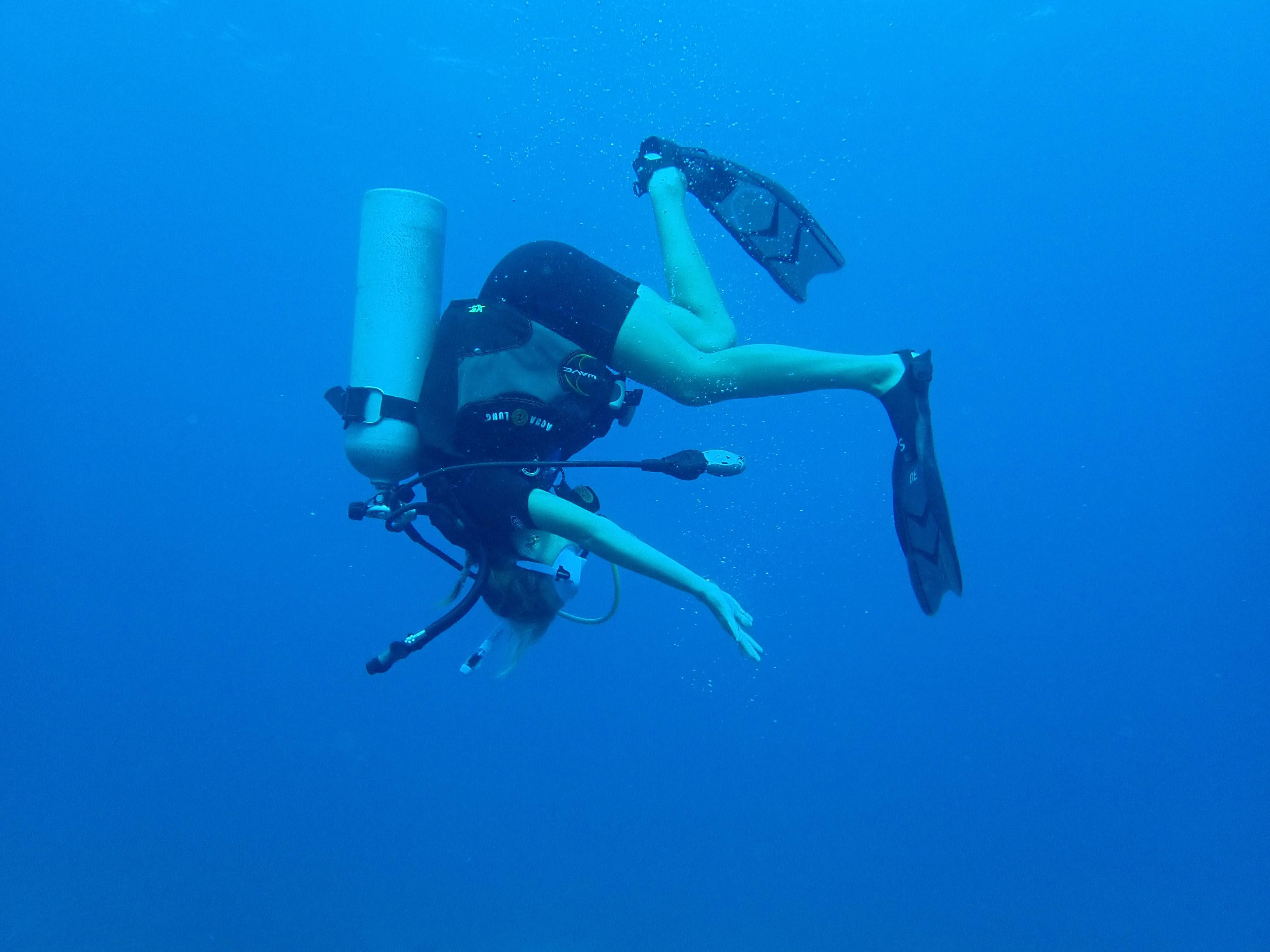 Louisa '21 | January 25, 2021
The End of Quarantine pt. 2
Today we woke up at 0715 and packed up our rooms. We then walked to the CDC to get PCR tested. There, we saw the crew getting tested as well. After getting tested we walked back to the hotel and stopped at our favorite bakery to pick up some treats. We got turnovers, coconut drops, donuts and some of us got tamarind ice pops! We also made a quick stop for some coffee, which was delicious, as well. We came back to the hotel and mustered during lunch. We made a game plan and then walked to the office to do a class on the make-up of waves. It was a really cool lesson, and it was nice to have a change of scenery for class. After a good class, we all headed to the beach! We stopped at the cat sanctuary on the way there, and pet a bunch of cute little cats. When we got to the beach (that we call the Dog Bless beach) we immediately jumped in. The water was super warm and the sun was out! The boys went snorkeling, and Sam got stung by a sea urchin. His sting looked pretty crazy, but he was fine. We stayed at the beach for a while and enjoyed the salt breeze and sunshine. We also met a sweet dog that gave all of us a lot of love. After a nice time at the beach, we packed up our towels and headed back to the office to work on some homework and classwork when we had WiFi. Most of us finished up our creature features that we did of the animals we had seen on our dive earlier this week. When we had all finished our work we walked back to the hotel. On the way we made a spontaneous stop at our favorite restaurant, Shupes and got some dinner. We ate dinner and finished the night with a big game of cards. Not a bad way to end quarantine pt. 2!!
Adios and Dog Bless,
Louisa '21
Sam '21 | January 26, 2021
Roseway Reds
Today is the day. The rest of the Junior Crew, Holly, and I returned back to the Roseway. We started our morning at 0830, a lovely sleep-in to start our adventure. While Jolly Holly discussed business, we were delightfully informed that we tested negative for COVID, and could rejoin the crew on deck. As 6 other crew packed their things, Louisa & I grabbed our last cups of coffee and a 'bacon egg 'n chee' from Angry Nate's. We embraced ever sip of the caffeine as it was our last until we pass our headrig clearance. We packed up our things, turned in our keys, and checked out of the real world. We were checking back into the world of the sea. We walked on our usual beach walk, but stopped at the dock to rejoin our Roseway friends. As we walked across the plank to the red and black deck, angst and excitement flooded the air. Our suitcases awaited our arrival on our bunks, along with a long awaited gift from W.O.S. Our "Roseway Reds" were patiently waiting on each of our bunks for the sunset sail later in the afternoon. We did a deck wash to get her nice and pretty for our sail. We welcomed our 8 passengers at 1600 to the Roseway and underwent the best sail yet. I speak for everyone when I say it was the most fun we've had on the boat. The waves were crashing on the foredeck as I hauled in the Jib sheet. I was getting covered in water, but had the biggest smile the whole time. We helped our passengers to the dock and mustered as a whole for the first time in too long. As we wrapped up the night Nick made pizza for everyone that slapped. Not as good as New Haven, but... it was A1.
See you soon!
Love you Mama & Steevo,
Best,
Sam '21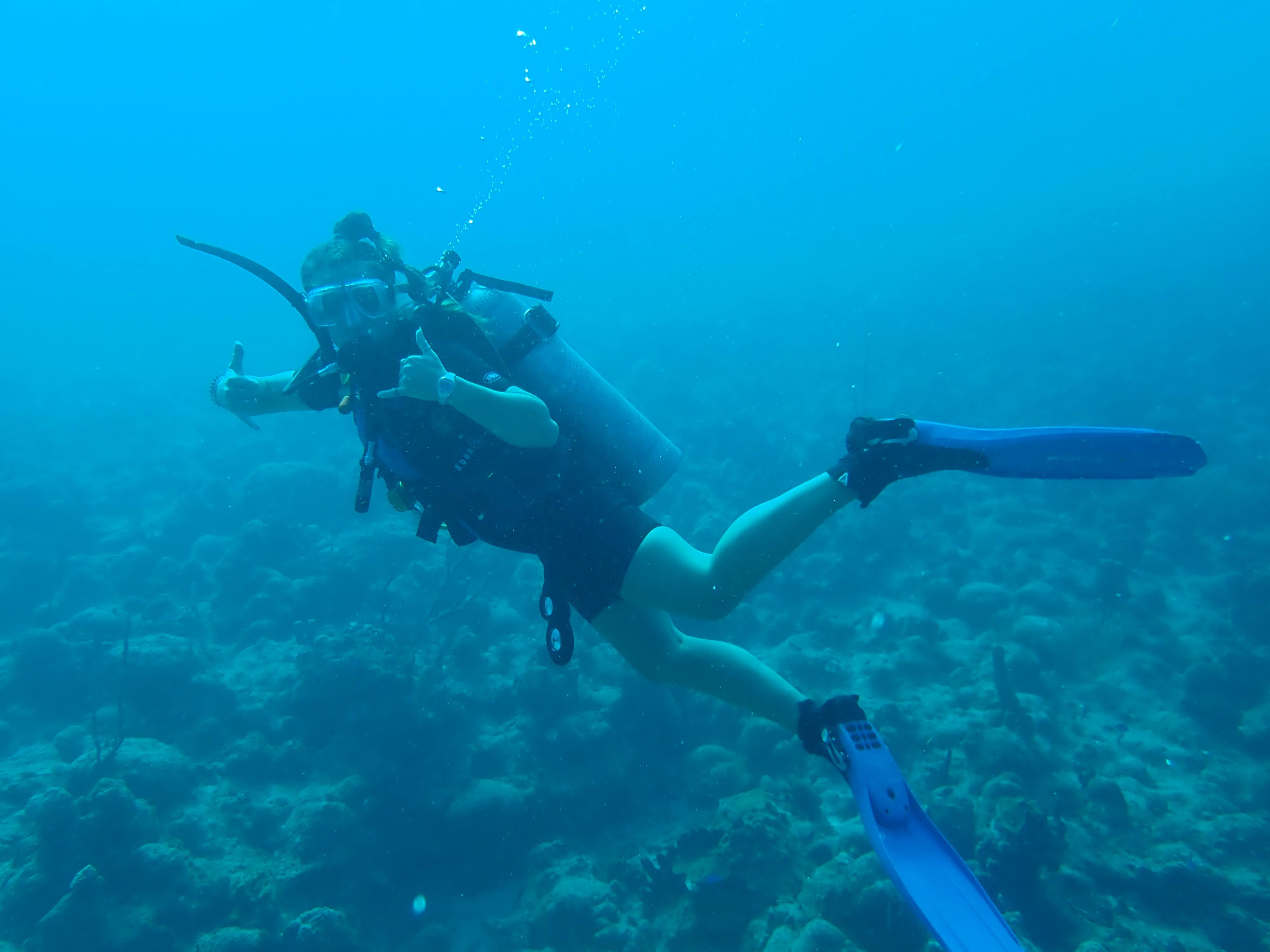 Kara '21 | January 27th, 2021
Voyage!!
Back on the boat schedule again, we woke up at 0715 and enjoyed a delicious breakfast made by our new chef Adam. Then shortly after we set sail and left Christiansted Harbor by 0900. Today we voyaged to St. John for a total of 8.5 hours and got to experience a watch under way for the first time. We broke into two watch groups and learned how to be forward look-out, do a boat check under way, and take the helm (steer the boat). After each group's four hour watch and overcoming some seasickness, we sailed past many breathtaking islands and cool houses on the sides of mountains to eventually reach the bay we would spend the night in. We sailed in by using the mainsail to gybe which happens when you turn the stern of the boat into the wind, as opposed to the bow, which is what we usually do. This took a lot of communication and teamwork because the mainsail has a lot of power and takes a lot of strength to control. Then we set the anchor and took in the sails. Casten, Ang, and I got to go out on the headrig for the first time and furl the Jib. Ending the night with a refreshing swim call and a meeting on core values aboard the ship, we set a schedule for anchor watch and ended the night.
More adventures tomorrow,
Kara '21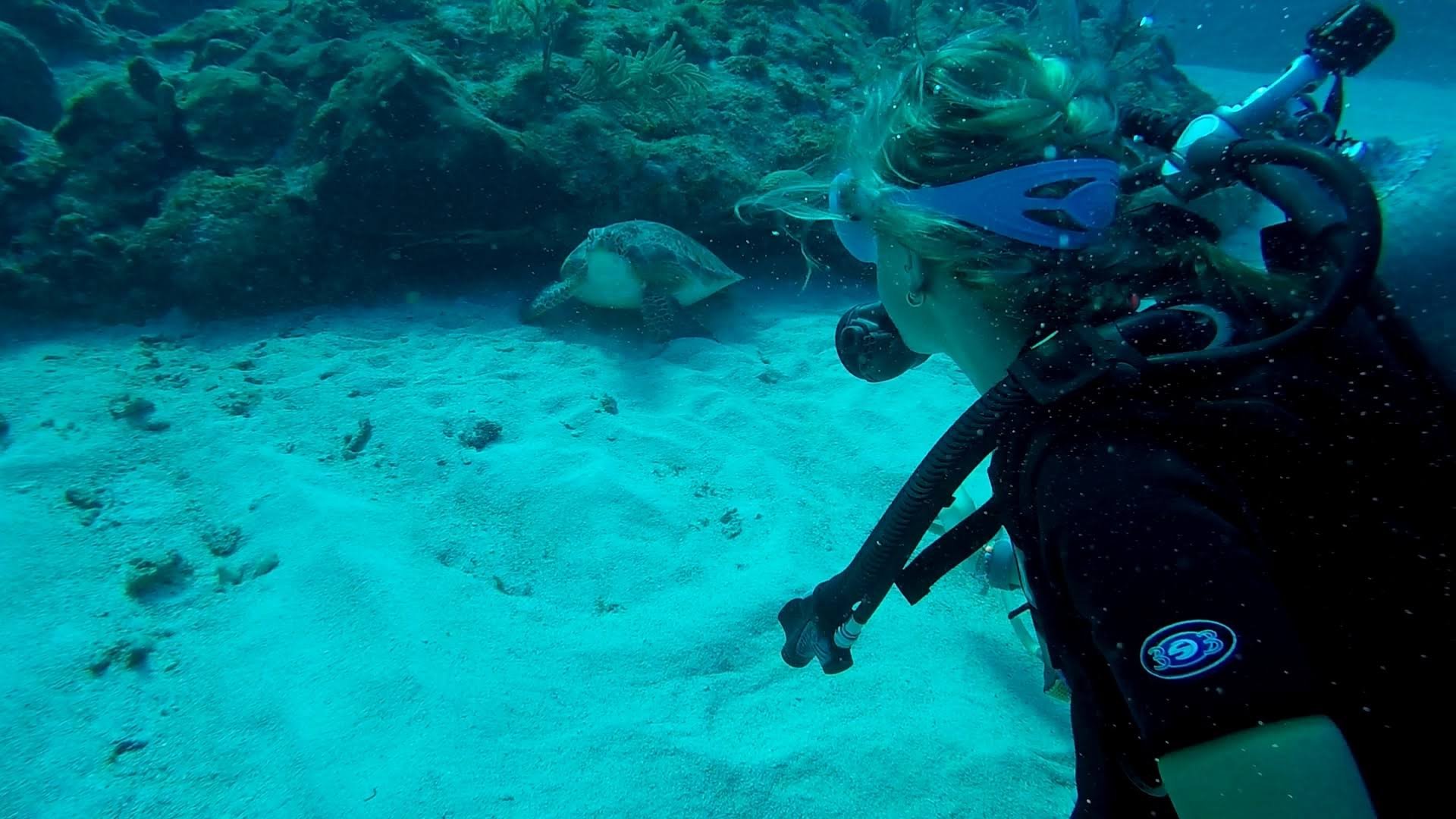 Teige '21 | January 28, 2021
We Lost An Engine And Gained An Anchor
Goooooooood morning from St. John, USVI. The crew was ecstatic to be surrounded by the gorgeous, mountainous islands of the Virgin Island National Park. After a quick breakfast we gathered to be ferried to a nearby beach. The four girls jumped into the first boat over and, on the way back, the small boat's outboard engine popped clean off. Yes, you read that right. The small boat's engine fell off and sank to the bottom. After shuttling the rest of the junior crew over to the beach the second small boat was used to transport Holly to the last known location of the engine. She attempted to dive to retrieve the engine but unfortunately the visibility of the water was too low to find it. Although we had lost an engine we did not let that spoil our fun on the beach. Tanning, frisbee, snorkeling and football still took place for around an hour until we were called back to prepare for our voyage back to St. Croix. As we were hauling up on the anchor, another strange thing occurred, we caught another anchor. If the weight of our own engine wasn't enough, we added on the weight of another one. We lost an engine, gained an anchor. Starboard watch, which consisted of Ang, Cam, Casten, and Jack, was up first for their four hour watch. I don't remember much about the first fours as I, and the majority of the port watch, took a nap. We woke up right before the sun began to set and began our watch, some of us were at the helm while others watched the horizon on the bow. Through our hard work, we made it back to St. Croix in one piece. Now I'm going to bed, peace.
Signing Off,
Teige '21