The image of Roseway sailing into Havana Harbor, with Castillo de San Salvador de la Punta to starboard and Castilo De Los Tres Reyes Del Morro to port was a truly powerful moment for Proctor Academy and our Ocean Classroom Program. For the first time in over 57 years, an authentic US Tall Ship sailed into Havana Harbor, and our students were able to be a part of this historic day. While there has been much press around the event, I was immediately reminded that the human-side of this story is far more powerful than the political-side, and in the end, it is the human-side that matters most for our students and their educational journey.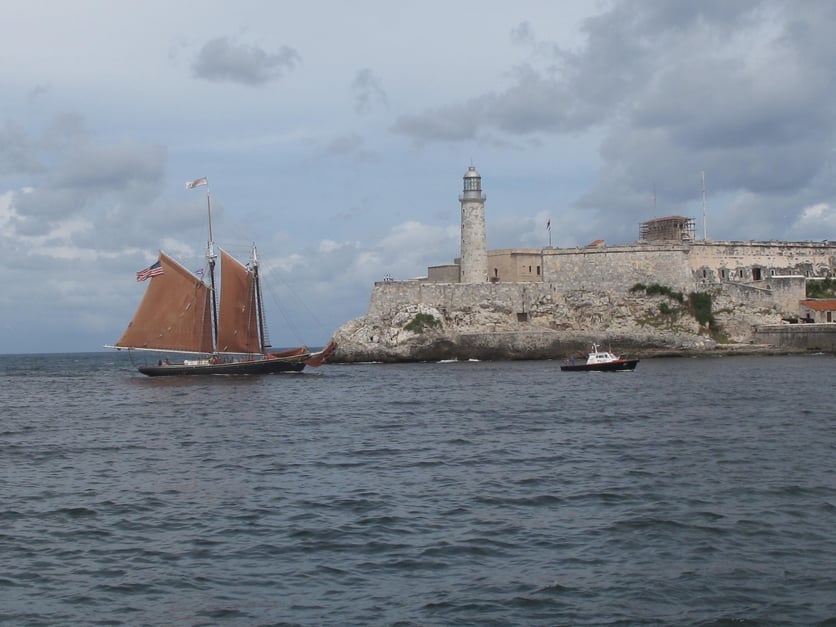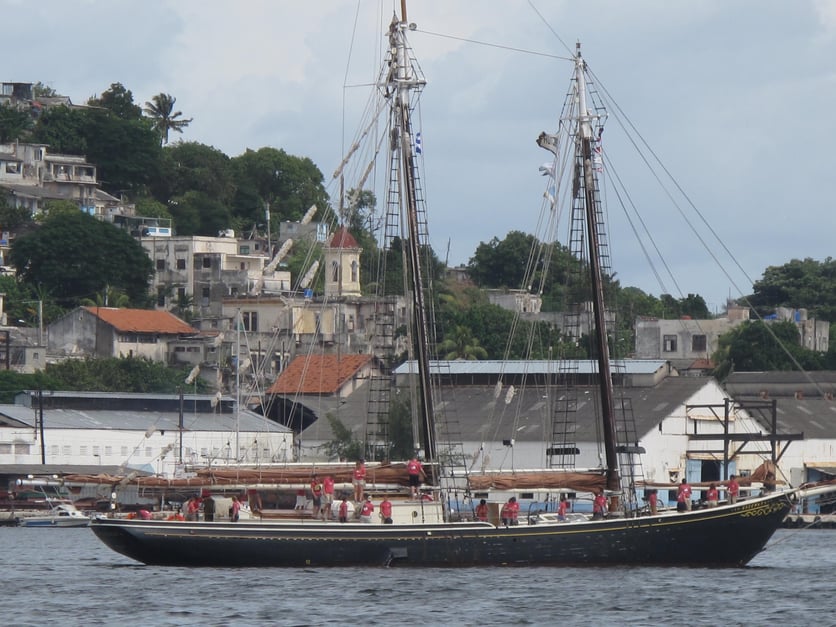 Once students were ashore and cleared customs, they were immediately thrown into the craziness that is Havana. In many ways, it was as if we stepped back in time fifty years, and arrested development had occurred in 1960. Reminders of the Cuban Revolution were everywhere, not only in the old cars driving the streets and the aging infrastructure, but in the images of political history on buildings around the city.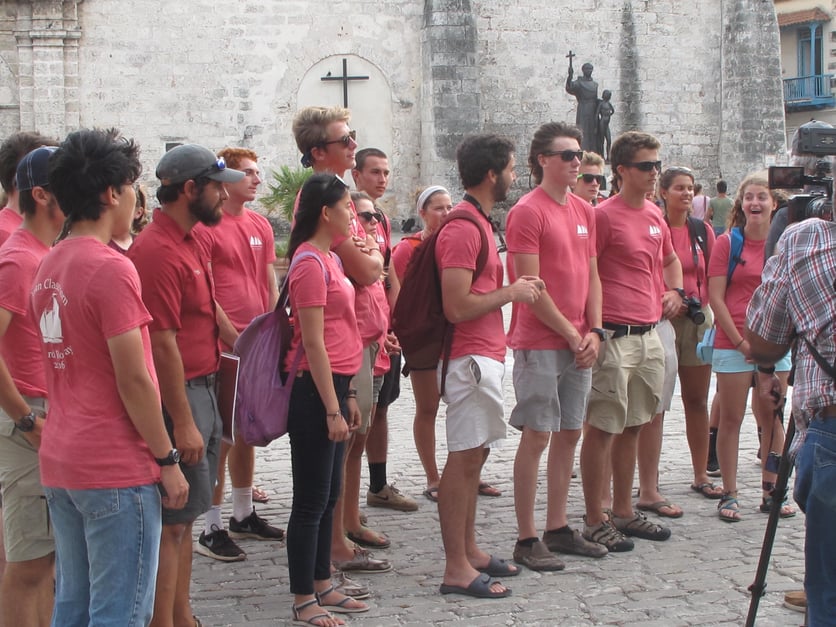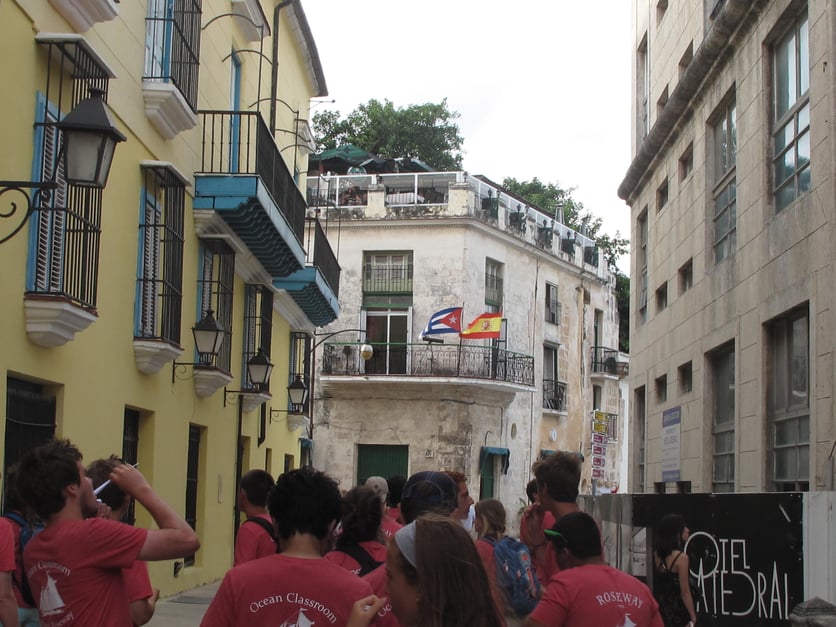 A trip to Cuba of this magnitude does not simply happen. It takes a coordinate effort and tremendous attention to detail by Roseway's crew, Proctor, World Ocean School, the US Coast Guard, and both the US and Cuban governments. After leaving Jacksonville, Florida, it took Roseway seven days to sail to Cuba as the ship was mandated by the US Coast Guard to stray no more than 46 miles from a land mass. This seemingly small directive added two days to the trip and underscores the fact that sailing to Cuba is not simple.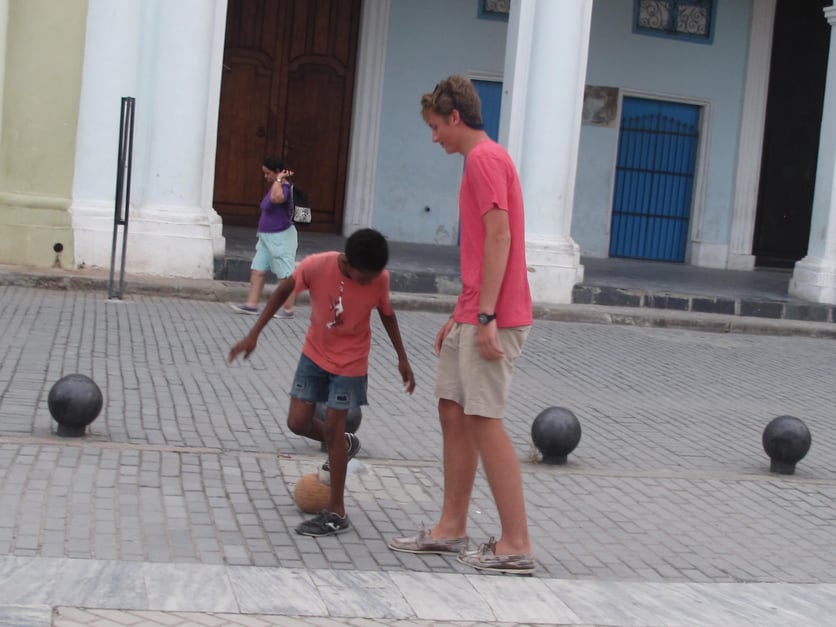 While on the one hand, our students were beneficiaries of more normalized relations with Cuba than we've experienced in decades, politics is never far from the discussion. And yet, the incredible friendliness of the Cuban people reminded all of us that while governments may not agree on policies, when you are able to facilitate shared experiences between people of different cultures, a common faith in humanity emerges that transcends political boundaries. This is the Cuba Proctor's Ocean Classroom students were able to experience as they stepped off the boat and immediately jumped into a pick-up soccer game in the streets with a group of Cuban students. It's the same Cuba they experienced as they walked about different plazas and interacted with the Cuban people living their day-to-day lives. The group's stay in Cuba was far too short, but it's impact was immense.
Roseway is now well on its way to the U.S. Virgin Islands where the group will spend the final three weeks of the term. Service projects have been arranged at a number of different stops, and students will most definitely enjoy some truly remarkable snorkeling. Most importantly, as part of Ocean Classroom's Junior Officer Program, students will take full control of day to day operations of Roseway. These twenty-two Proctor students have become competent schooner sailors, and there is no greater feeling for a group of adolescents than to know they possess the skills, knowledge, and experience to sail a schooner like Roseway by themselves. It's this self-confidence that Ocean Classroom is all about; providing students opportunities to take risks, step outside their comfort zone, engage with people around the world, and then use the skills they have learned as they move on to their next adventures.
~ David Pilla, Proctor Academy Ocean Classroom Director