What began as a summer professional development trip by late faculty member George Emeny to learn about Native cultures has evolved into a forty year relationship with the Lakota Sioux. For eight summers, George learned alongside Lakota professor Albert White Hat at Sinte Gleska University in Mission, South Dakota before their friendship brought Albert and his family to Andover, New Hampshire in the Spring of 1985. For one of Albert's children, Emily '94, receiving the news of moving to New Hampshire was hard to hear. "I remember exactly where I was when my father told me we were moving to New Hampshire. I was in third-grade, and I thought my world was ending. But, when it was time for us to leave and return to South Dakota, I knew Proctor was a place to which I might return."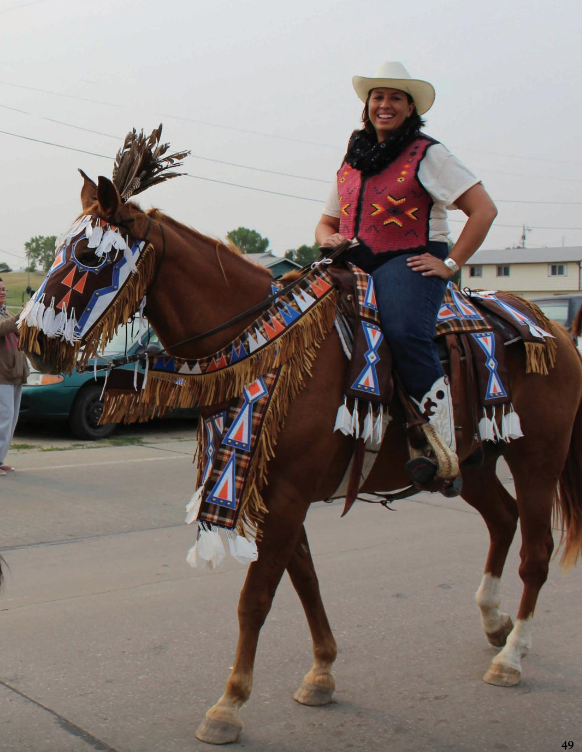 Emily's hunch that Proctor might hold a place in her future became a reality less than a decade later. Barely doing enough work to get by while attending her local high school, both Emily and her father recognized a change was needed. "I came to Proctor pretty ill-prepared academically. In fact, (Academic Dean) Bert Carvalho wanted me to repeat 10th grade, but I had a miserable high school experience until that point, so I convinced him to enroll me as an 11th grader." Emily embraced the academic rigor Proctor provided and flourished as she involved herself in all aspects of the community. "I was exposed to academic courses and experiences that I would never have at home. British Literature was completely foreign to me. I took Sue Houston's Chemistry class, and if that never happened, who knows if I would have a science degree today. I can remember the countless extra help math sessions with John Schoeller like they were yesterday." Outside of the classroom, Emily became involved with the Proctor Fire Department, different community service opportunities, and played baseball since Proctor did not yet have softball as an option for girls. Emily reflects on the entirety of her Proctor experience, "Whether it was my advisor, Chris Noll, or moments in assembly that I could express myself, I had the support to grow. I was a minority, a young Native woman on her journey to find her voice in a community that embraced and supported that journey."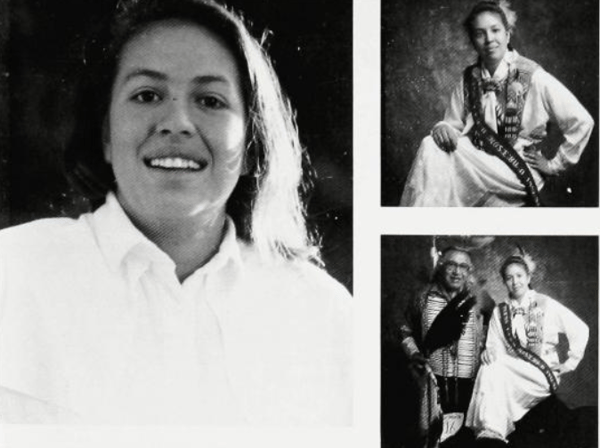 After graduating from Proctor, Emily began her professional life as a firefighter and a volunteer emergency medical technician before majoring in Forestry at Colorado State University. She credits her Senior Project, where she studied land use on the Rosebud Reservation, and Dave Pilla's forestry class, as inspirations for her undergraduate studies and her focus on natural resource law during her time at the University of New Mexico School of Law. However, it was through her involvement volunteering with Tribal Ambulance Services and as a truancy prosecutor that Emily realized the challenges so many Natives faced in their lives.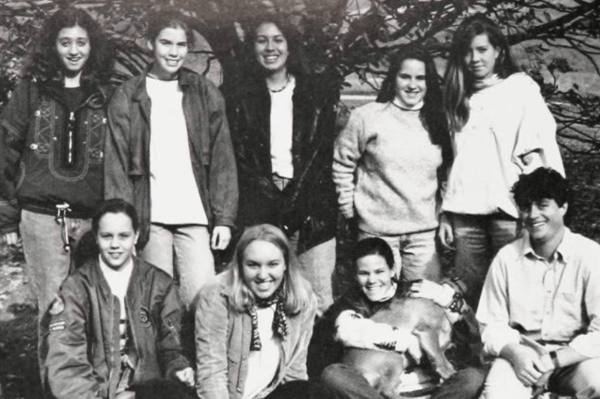 Emily saw an opportunity to take action and has committed her career to providing Native youth the same educational opportunities afforded to her. As Vice President of Programs at the American Indian College Fund, Emily is doing just that by working with tribal colleges to develop programming centered on intergenerational learning and cultural pedagogy. "We focus on the critical areas of a Native student's identity journey, including general tribal knowledge, understanding tribal issues, and learning how to advocate for themselves." For the past nine years, she has worked to engage parents, grandparents, and communities in a learning system that brings a holistic approach to education. Some of her latest projects include educational programs for formerly incarcerated individuals and building a financial literacy curriculum. "Whether I am working on a capital infrastructure campaign or something with early childhood education, I want to communicate and connect the work we do with Lakota philosophy and culture. We primarily focus on tribal college students, but we advocate for all Native students. Our end goal is a focus on what we can do now to impact seven generations from now."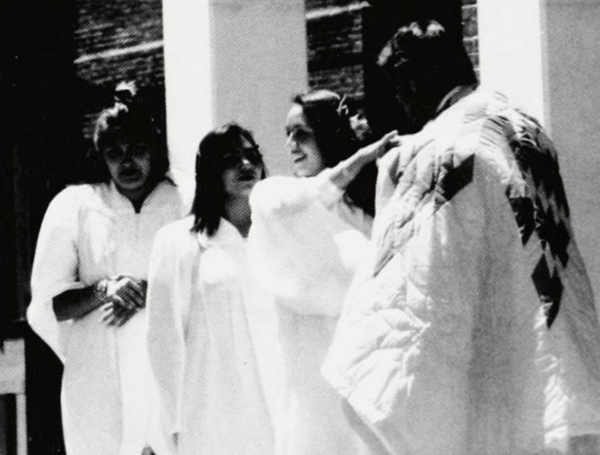 Thirty-five years after first stepping foot on Proctor's campus as a third grader, Emily's connection to the school remains incredibly strong. Emily's son, Mark '14, graduated from Proctor, and her niece is a current student. Each summer, a group of Proctor's faculty, staff, and students visit the Rosebud Reservation to live and learn alongside the White Hat family and Lakota Sioux. Just as Emily's work with the American Indian College Fund seeks to impact communities seven generations from now, so, too, will her relationships with Proctor.