Every four years, the Olympics captivate the attention of millions worldwide. For the overwhelming majority of athletes that earn the right to compete, it is the pinnacle of their athletic careers. And, on the rare occasion, some get the opportunity to represent their country multiple times. Even the casual observer of the games can marvel at the work and dedication to compete at such a high level. No doubt the athletes gain the recognition they deserve, but behind every athlete is a team of coaches, trainers, medical personnel, and many others who work to support the Olympic dream. For four Olympics, Max Corcoran '90 has been an integral part of Team U.S.A.'s Equestrian Team, serving as a Groom to some of the nation's top riders.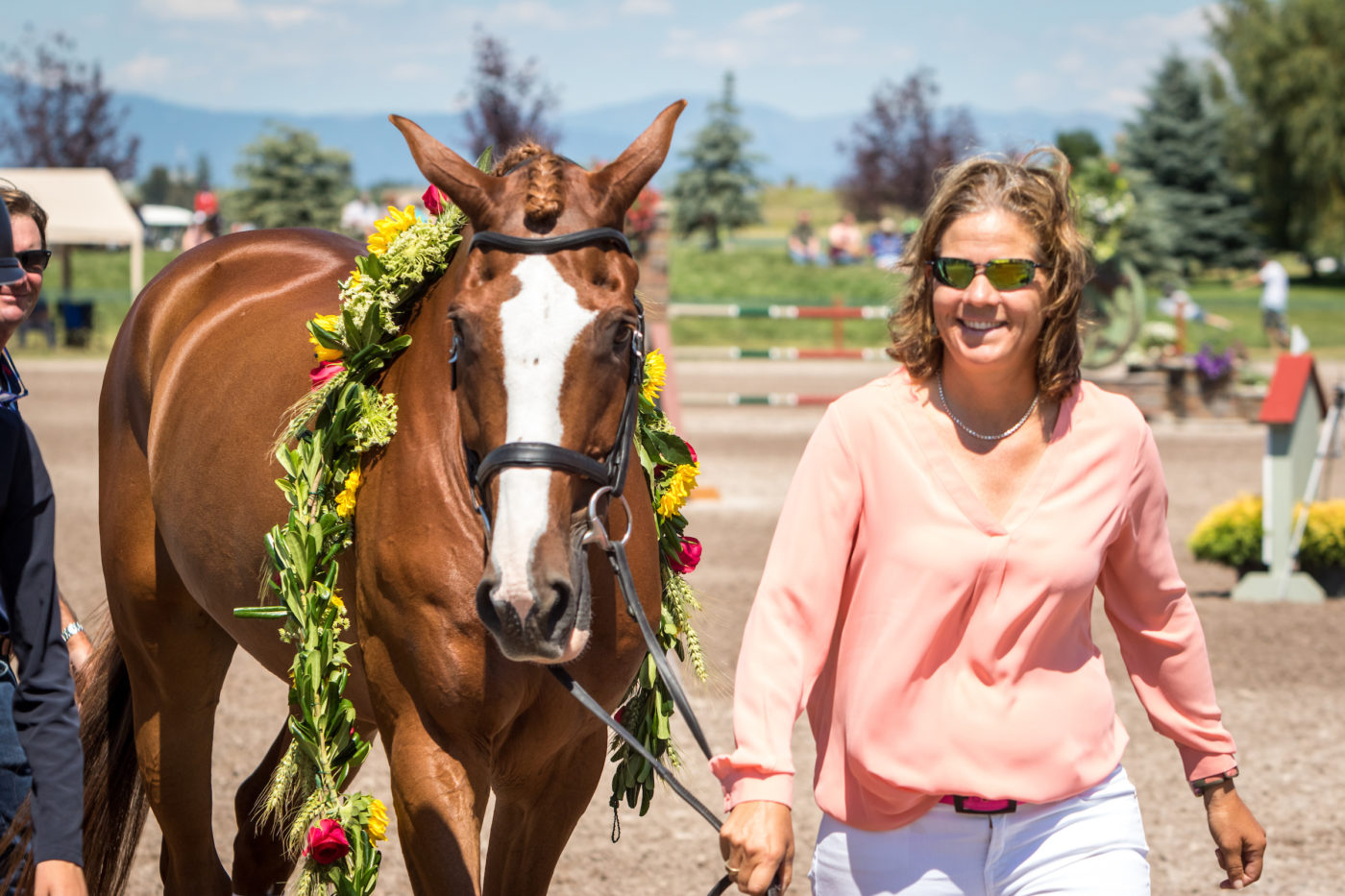 Max Corcoran '90 with Mr. Medicott at his retirement ceremony at the 2018 North American Youth Championships at Rebecca Farm. Redbaystock.com Photo.
From an early age, Max was exposed to riding and the equestrian world in Manchester, Massachusetts. She started fox hunting with Myopia Hunt out of Pine Grove Stables in South Hamilton, Massachusetts, and continued to compete at Novice and Training levels in Eventing throughout her time at Proctor. Max's experience at Proctor was one that many of our students encounter, gaining insights on how she learned through the support of talented educators, forging lifelong friendships with classmates, and having fun competing in multiple sports.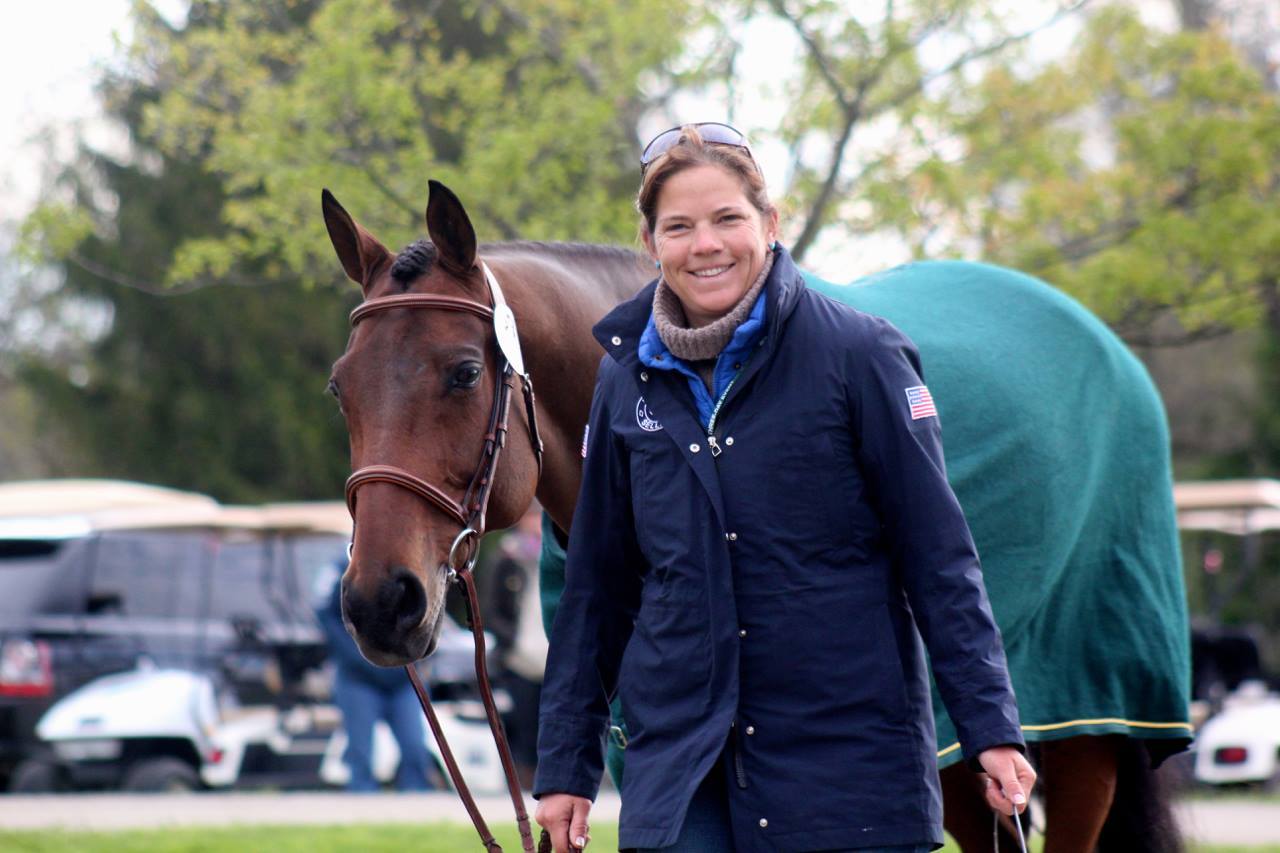 Max Corcoran '90 and Dunlavin's Token at the 2015 Rolex Kentucky Three-Day Event. Photo courtesy of Max Corcoran's blog.
In 2020, Max was inducted into the Proctor Athletic Hall of Fame. Today, she serves as the President of the United States Eventing Association and is one of the most sought-after Groomers in the profession.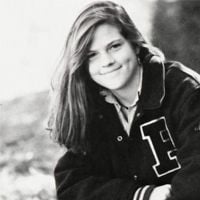 An ongoing series in Eventing Nation asked prominent members of the equestrian world to write letters to their younger selves. Here is a highlight from Max's letter that reinforces the transformative experience Proctor provides. You can read the full letter HERE. "Your high school experience will be ever important – the foundation of your core soul will be created there – not only because of the age that you are during that time but because of the people there who will never give up on you. You will find yourself … it will be a bit blurry at the time, but that is life. It always makes more sense after the fact. The friends you make in high school will remain your friends 30 years later. This is something incredibly rare, so be sure to cherish all of your moments with them."
Max Corcoran '90 Career Highlights
Four-time Team U.S.A. Member
President of the United States Eventing Association
United States Eventing Association Board of Governors member
Eventing Riders Association of North America board
Equine Safety Committee
Events Organized

Middleburg Horse Trials
Great Meadow International
The Event at Rebecca Farm
The Fork
Ocala Horse Trials
Ocala Jockey Club
Tyron 2018 FEI World Equestrian Games