Mike and Becky Walsh arrived at Proctor Academy in the Fall of 2002 when Mike accepted a teaching and coaching position. Since then, Mike has taught in the science and technology departments while serving as the head boys' hockey and golf coach and Becky as the administrative assistant in the Athletic Office. The Walsh's also raised two boys on-campus, Reilly '17 and Ronan '20. For Reilly, growing up on Proctor's campus often felt like a dream - access to playing fields, the Teddy Maloney '88 Rink, and role models in the high schoolers that surrounded him - but his real dream from an early age was taking the ice for an N.H.L. club. This week, Reilly Walsh is one step closer to living out this dream of playing professional hockey.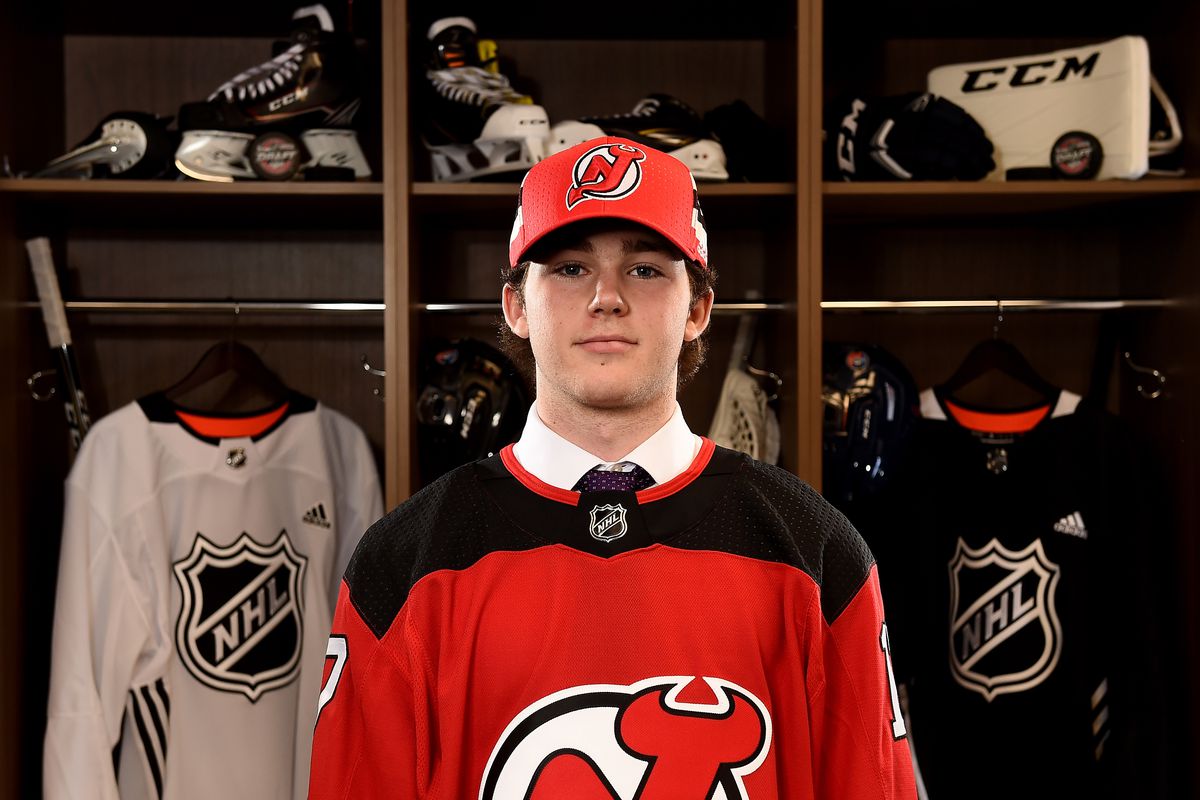 Photo by Stacy Revere/Getty Images
It has been a whirlwind of text messages, phone calls, celebrations, and interviews for Reilly after signing an Entry-Level Contract with the New Jersey Devils. It was never a question of if Reilly was going to be with the Devils, it was only a matter of when. After being drafted in the third round in the 2017 N.H.L. Draft, Reilly went to Harvard to begin his studies in Sociology and to play hockey for the Crimson. A defensive mainstay for three seasons, Reilly faced a difficult decision as he prepared for his return to Harvard for his senior season this fall. Would there even be a season? The unknowns led Reilly to sign with the Devils last week and launch his professional career.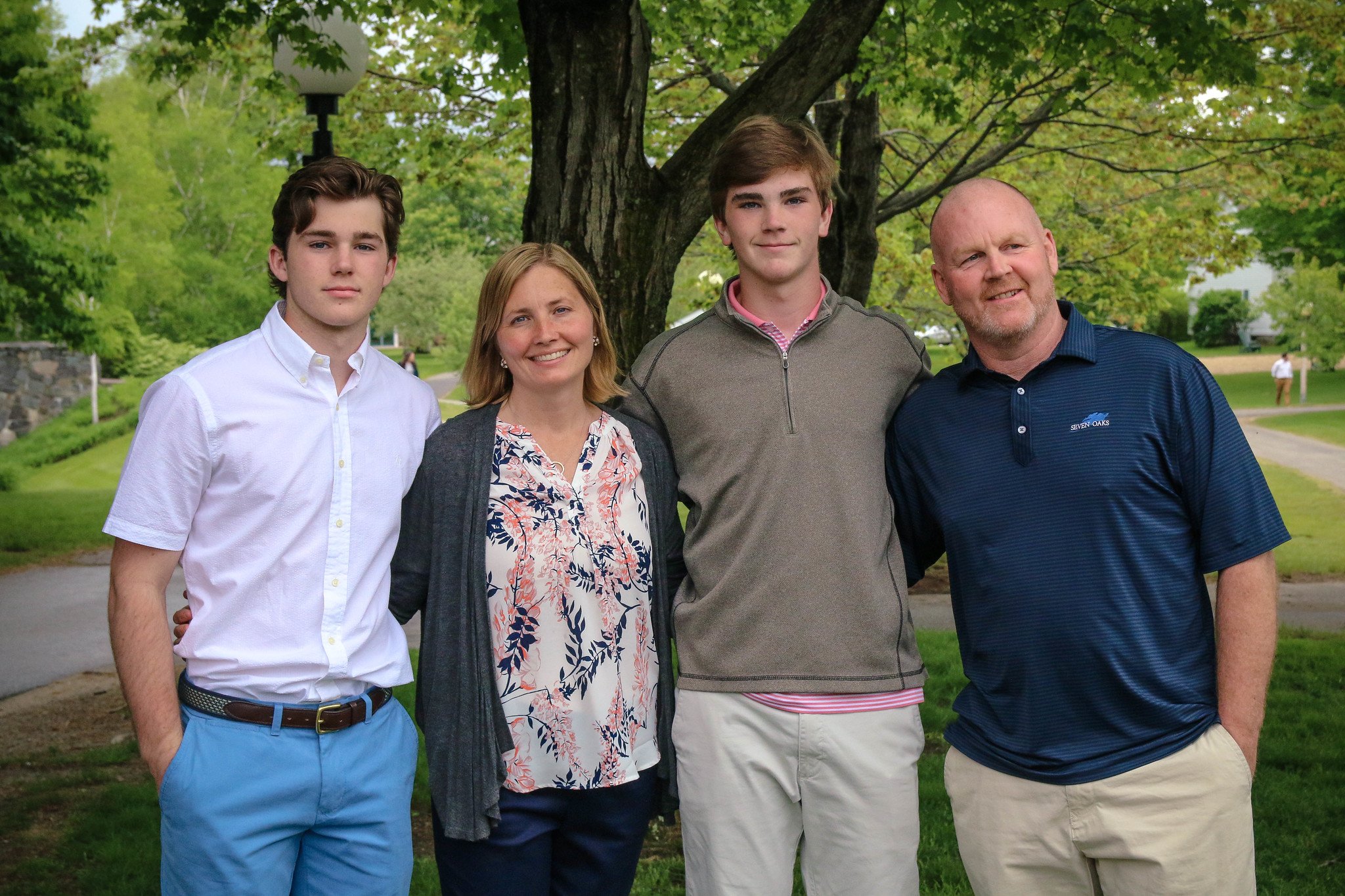 Growing up at a boarding school can be challenging at times when your home connects to a dorm of teenagers, the entire community shares your family dining room, and you have ample access to all the spaces on campus. Reilly reflects on his experience growing up at Proctor, "I loved every second of it. I skated in the rink before and after school as a kid, played on the baseball field whenever I wanted, joined pick up games of football, and had countless idols on my dad's teams. I also loved being in the dorm. Being on-campus is just one giant family." Another benefit of growing up on campus comes in the form of lifelong relationships with your parents' colleagues. "I have known (science faculty and soccer/hockey/lacrosse coach) Ian Hamlet my whole life. He was my advisor, soccer coach, hockey coach, chemistry teacher, and, more importantly, someone who shared lifelong wisdom. Having Ian in my corner is special and something that will be with me for the rest of my life."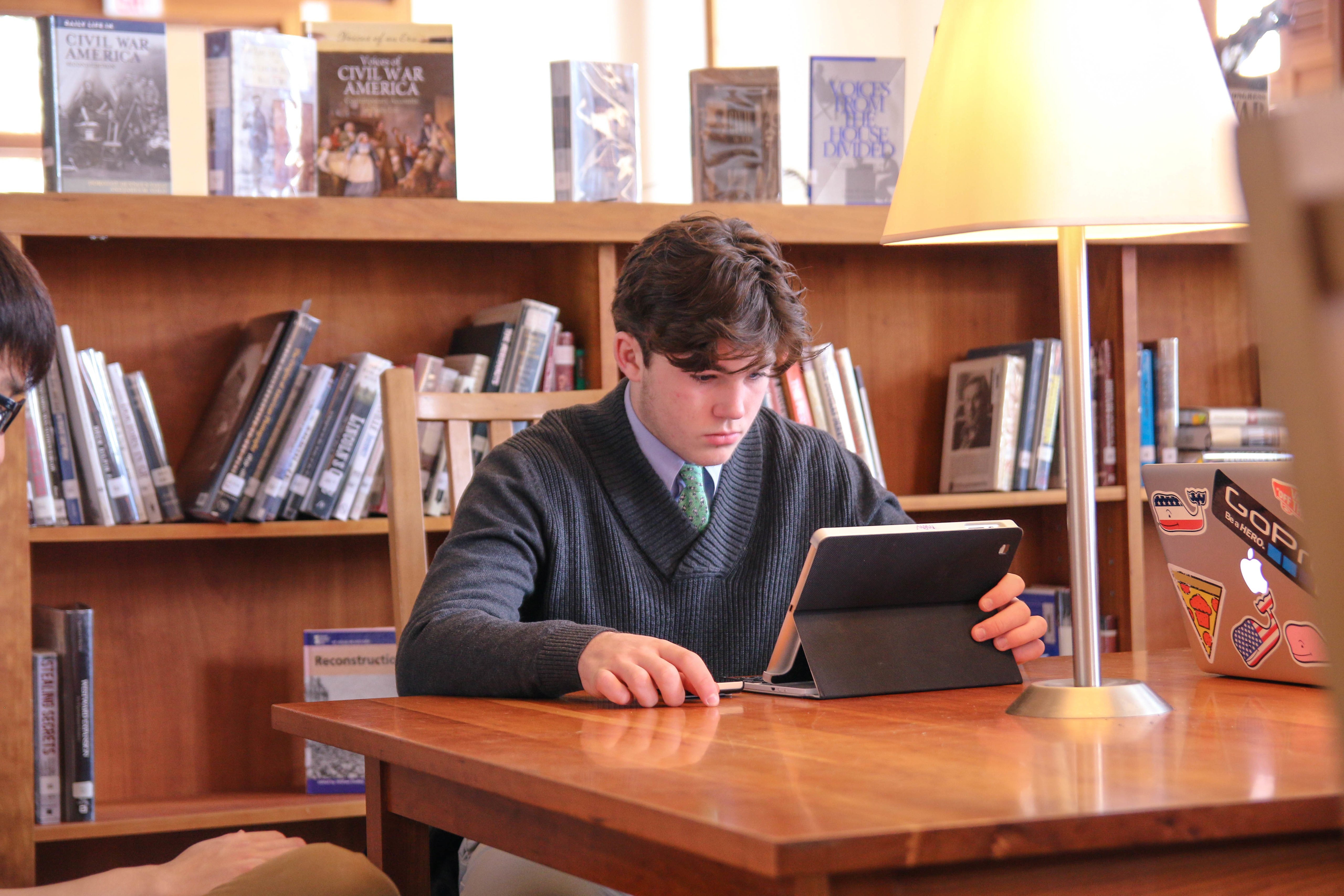 Though hockey has been his passion, a focus on academics has always come first. As Reilly puts it, "My parents made sure that I understood academics were first. I can't even begin to count the number of times my mom made me do homework before hitting the ice or go hang out with my friends. Truthfully, my mom deserves the most credit to where I am at today. She shuttled me around to all my games and practices over the years. My mom is the rock that holds the family together."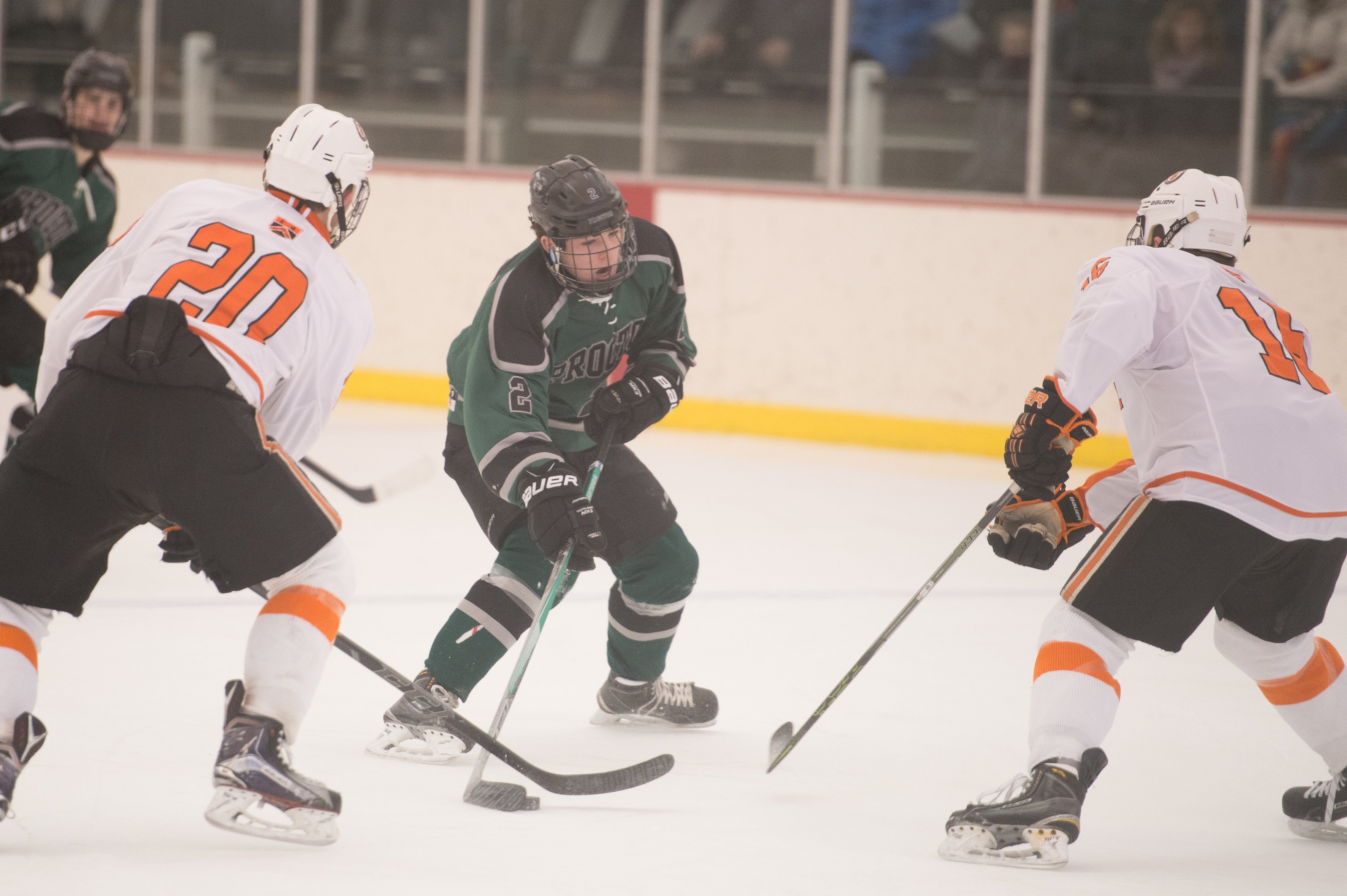 While at Proctor, Reilly did well academically, but he notes that the breadth of programming made his academic journey special. "What was great about going to school at Proctor was the ability to jump from a photography class and then to a more traditional class. Having that change of pace made the learning experience fun. The real-world learning was also important to me. I remember being in class with Scott Allenby and having to create a business from the ground up. It was a blast." The balance of his academics and athletic pursuits while at Proctor only enhanced his overall experience. While a student at Proctor, Reilly was a multi-sport star, playing varsity soccer, baseball, lacrosse, and of course, hockey.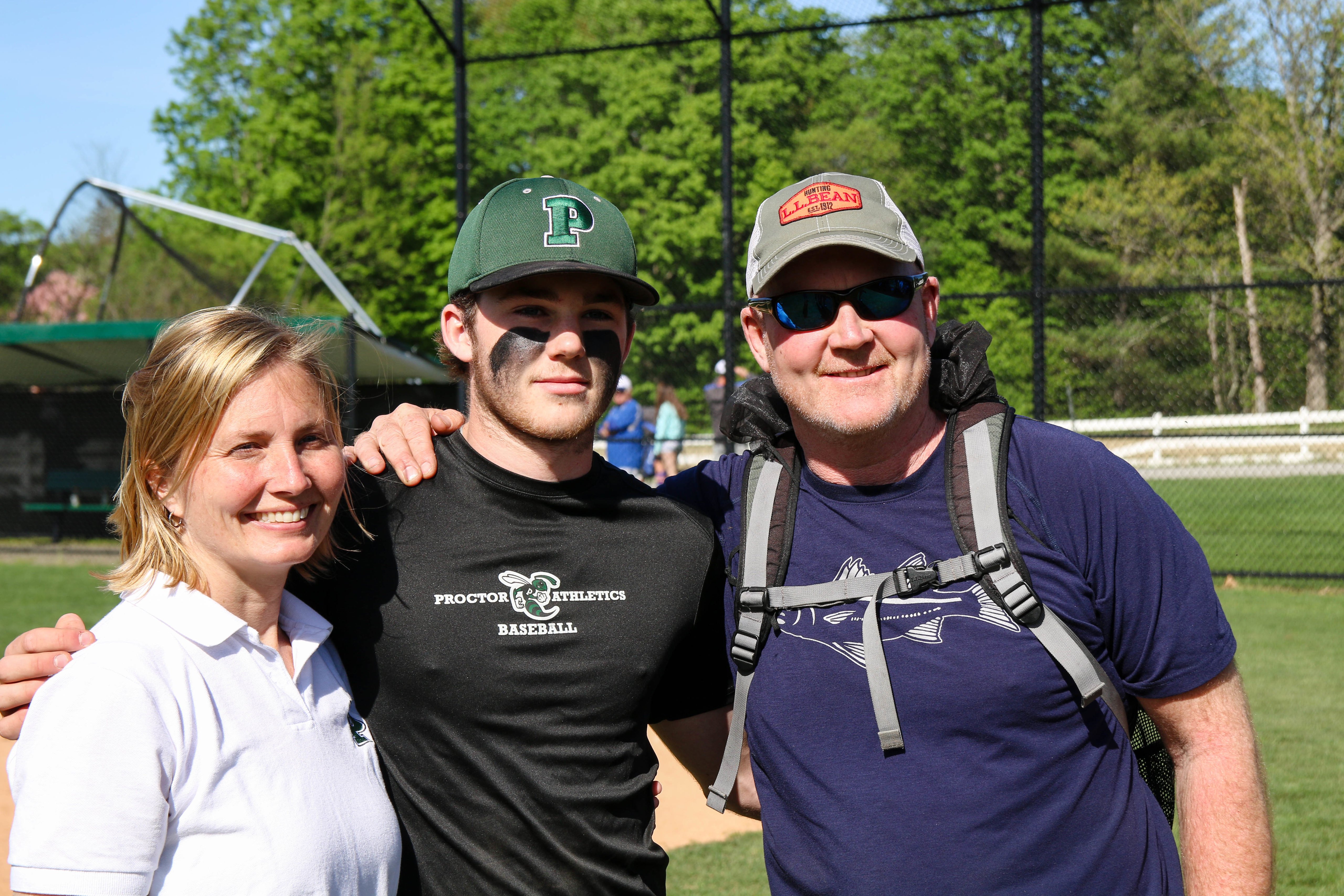 As Reilly prepares to embark on his professional hockey journey, there are many new fans of the New Jersey Devils on Proctor's campus. Reilly's surreal feeling of receiving team-issued gear, slipping on a Devils' jersey for the first time, and taking the ice as a professional will undoubtedly be extraordinary. The relationships and experience growing up and attending Proctor will remain with him for a lifetime. "I was fortunate to be in the learning environment at Proctor my whole life. Like my dad always tells me, nothing happens by accident. I hope current and future Proctor students realize how special a place it is and that they don't take for granted the friends they make and the relationships they build with teachers. That is what will be with you for the rest of your life."
Reilly and the New Jersey Devils are set to begin their training camp in mid-September.