Proctor seeks to graduate students who understand the values of honesty, compassion, respect, and responsibility, and are equipped to proceed with confidence and strategies to become lifelong learners who positively contribute to their communities. Similarly, the Boys and Girls Club of Lawrence, Massachusetts prides itself on working with young people to reach their full potential as productive, caring, and responsible citizens.
The intersection of these two entities and their shared mission have helped develop adolescents who continue to impact both the communities for generations. At the core of this relationship is an annual basketball game played between Proctor's boys' junior varsity team and the 8th grade boys' team at the Club. A staple on the sidelines as a coach for the Boys Club team is Stevie Martinez '03 who two decades ago first learned of Proctor and the opportunities that existed at independent schools.
Growing up in a one-bedroom apartment where he slept on the couch each night, Stevie understood material possessions did not define his situation, "I was the richest kid in the ghetto. I came home to food, love, and guidance. Without my grandparents, this all would not have been possible. Their guidance pushed me to seek a new learning environment, and when I visited Proctor, I knew I found the right place."
Proctor allows adolescents to be themselves, to grow, to learn, to make mistakes, and ultimately to become better versions of themselves. This growth is not easy, and it does not happen overnight, but Stevie immediately began to understand he was surrounded by love and support, "My Orientation group was led by Steve Wilkins and Chris Bartlett. I had no clue who Steve was at that time, and then during our first assembly of the year, I saw him on stage. He introduced himself and I could not believe it. Here is the guy that listened to me complain and put up with me being miserable on Orientation, and he is the Head of School!"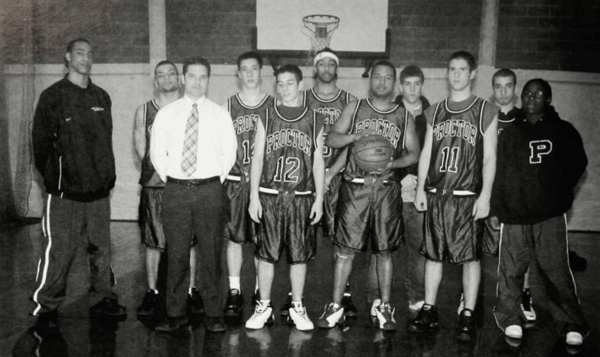 Transitioning from class sizes of 35 students to the small class sizes of Proctor was the academic awakening he was craving. "I remember my first World History class with Dola Neill. She asked a question, and I see all of these hands go up eager to answer. I could not believe it. It was the first day, and she is asking questions that I had no clue how to answer, yet all my peers are raising their hands. It sunk in quickly that it was going to be an uphill battle academically." But, this battle was one Stevie would not need to face alone, as he just as quickly learned the depth of support available by Proctor's faculty. "There are so many people who had a part in molding me into the person I am today. Anne Swayze always looked out for me. She understood where I was coming from and knew the boarding school world was foreign to me." Without guidance from adults and, most of all, their willingness to work with Stevie, he acknowledges he may not have made it to graduation, let alone been elected School Leader during his senior year, "I was fortunate to have Gregor Makechnie '90 as my advisor and basketball coach. Gregor's tolerance to teach me on the court and off could not have been easy. I was the most rambunctious student during my time at Proctor. But through Gregor's mentorship, I grew as a student, as a person, as a leader."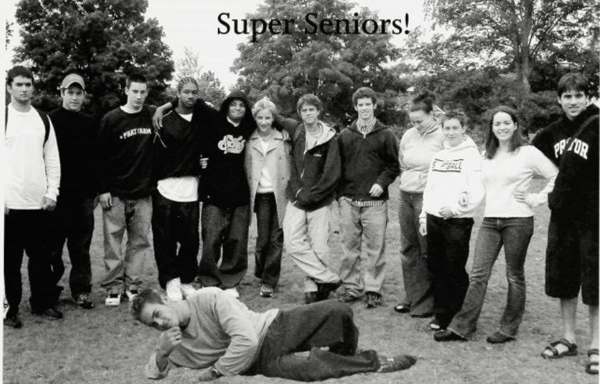 After graduating from Proctor, Stevie enrolled at Lasell College, where he was a member of the basketball team and tapped into the lessons learned as a student at Proctor to succeed in a college classroom. As fate would have it, Stevie's first job after graduating from Lasell was at the Carroll School teaching math and working alongside Steve and Sarah Wilkins. Today, Stevie works with the elderly and oversees about 90 caseloads ensuring people are receiving the proper home and health care. In addition to his full-time job, Stevie has found time to give back to his local community and stay connected with basketball. He is the associate head boys' basketball coach at Central Catholic High School in Massachusetts, and life has come full circle for Stevie, as he continues to coach the same Boys and Girls Club basketball team that brought him to Proctor so many years ago. Imparting the same wisdom, mentorship, and lifelong lessons he received by the many adults in the Proctor community, Stevie perpetuates the mission of both Proctor and the Boys' and Girls' Club of Lawrence, Massachusetts.