The cast and crew of the winter drama program have been working hard each afternoon and evening to prepare for this winter's play on February 23 and 24: The Curious Incident of the Dog in the Nighttime. The show, based on the novel by Mark Haddon, is from the perspective of an autistic young man, Christopher, as he investigates a neighborhood mystery and a series of clues with deep familial implications. Throughout the winter term, the actors and technical crew have been experimenting with the portrayal of Christopher's internal commentary and his relationships, providing a brief window into another world.
With the embodiment of complex relationships and tense interactions on stage, students have experienced an inherent empathy that has allowed for a deeper understanding of their characters and even themselves.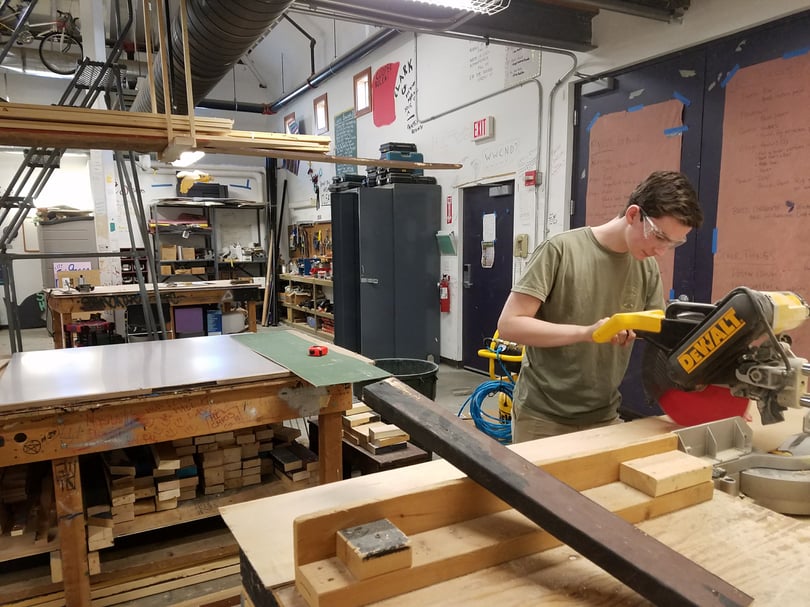 As Mackenzie Timbrell '20 puts it, "Pretending to be someone else for a while can show us where we are similar and different from the characters." Theater as a creative outlet allows for the cast and crew to undergo a process of self-definition, and remains to be one of the reasons that some students come back to participate in show after show during their time at Proctor.
So what else drives students to enjoy theater? The people. Britta Johnson '19 (who wrote this preview of last winter's play) shares, "There is a special type of camaraderie that's formed, which is especially true when working on such a complicated show that requires you to be vulnerable and trust one another." Creating a new reality with a team is a unique exercise in collaborative trial-and-error, honesty, and unabashed commitment. Unlike other athletic teams, the effort put in over ten weeks is not validated by games and scrimmages. The players know they have accomplished their goal when they immerse their audience for two spectacular culminating performances, and every person, on stage or off, leaves the theater with a newly broadened perspective of themselves and of the world around them.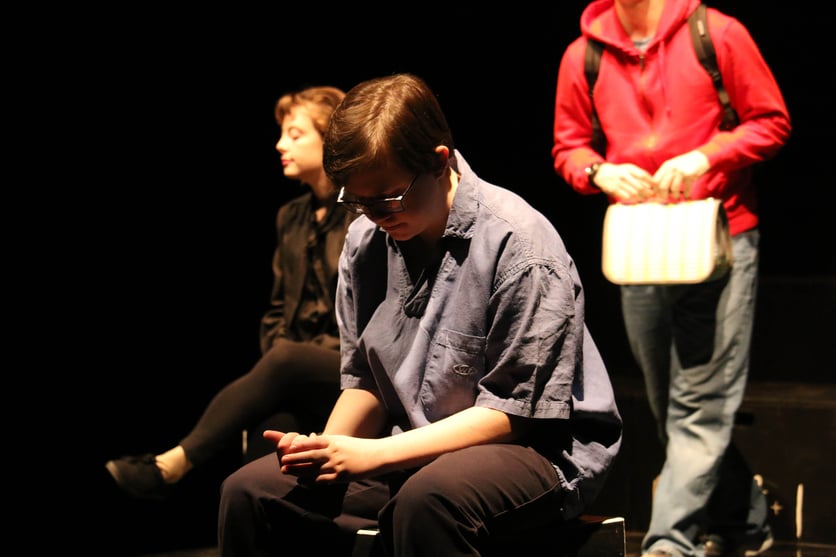 So be sure to mark your calendars for February 23 and 24 at 7:00 pm, where the cast and crew will transport us to investigate The Curious Incident of the Dog in the Nighttime. Tickets are available for free online HERE.