The past week was a critical one for Proctor's boys' varsity hockey team. In one of the most competitive high school hockey leagues in the country, I was wondering how confident players were feeling about the challenge that lay ahead of them. I was able to get my answer from captains Kevin Craig '19 and Jack Swarbrick '19, and Head Coach Mike Walsh in a recent interview.
Photo credit: Mary Gettens '19 Photography
Kevin Craig '19, a four year senior from Hyannis, MA, expressed how confident he was in his guys. "It is still the beginning part of the season but I really like what our team is starting to do. We have all the pieces but need to keep working and be patient. It will all come together." Coach Walsh echos his captain's thoughts, "The boys have come together and gelled nicely, I feel we are improving each day and that's really important during the long season." After a strong showing at last weekend's Lawrence/Groton Tournament, winning two of three games, the Hornets are off to a 6-3 start as they head into vacation and prepare for a New Year's Tournament at Tabor Academy on January 2, 2019.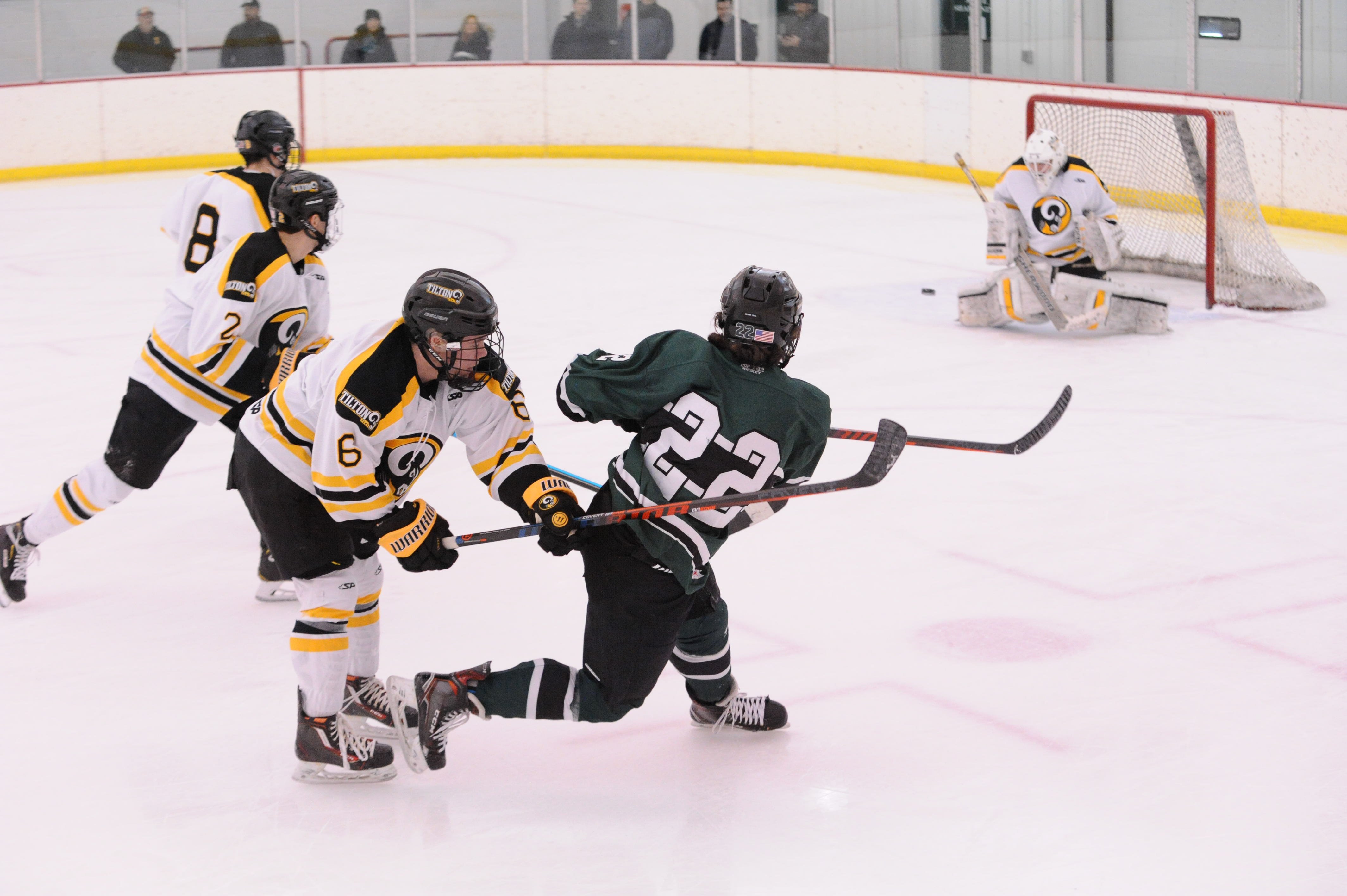 Photo credit: Mary Gettens '19 Photography
Back to back holiday tournaments provide a great opportunity for Proctor's hockey team to see some of the best competition in New England. While the tournaments require much of the players, they love the challenge. Head coach Michael believes these tournaments will challenge the team on many fronts, but capitalize on one of their greatest strengths, "One of our biggest strengths this year is depth so that should be a huge advantage as we play a lot of hockey in a short window of time. I know the boys are excited and looking forward to the weekends ahead." Walsh adds, "This is the deepest team I've coached in my 17 years at Proctor and our ability to confidently roll four lines is a huge advantage and allows us to wear teams down and remain competitive late in the game. The boys have all accepted their roles and we have everyone making contributions, which makes us very hard to play against. We say this play to our advantage at the Lawrence/Groton Tournament and hope to see the same at Tabor."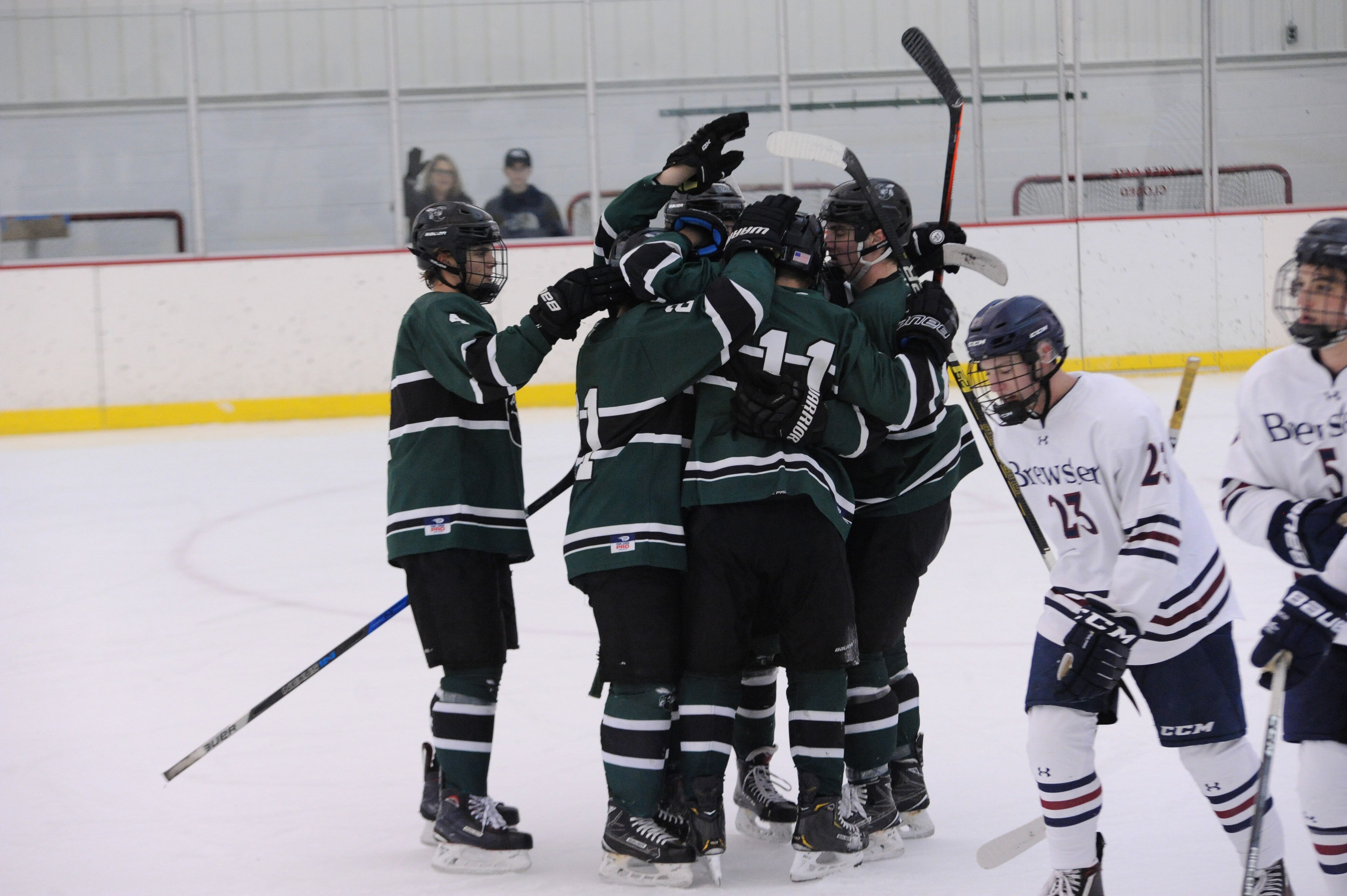 Photo credit: Mary Gettens '19 Photography
With significant depth comes the challenge of maintaining a positive team culture that requires players to accept and understand different roles that need to be filled at any given time. With such a long season ahead, having teammates who are willing to take you under their wing, and help you thrive and improve is something that is overlooked on how well a team is performing. Jack Swarbrick '19, a three-year senior from Methuen, MA, had this to say about how the team's culture has solidified early in the season, "From the beginning we were a close knit group, we all became best friends basically, and are always on each other on and off the ice trying to do the right things. We, the seniors, made it clear from the start that we wanted a winning culture and did not want to tolerate bad habits that crept into the team last year. This is the standard we set for the new kids and everyone has bought in on that and together as a team we are moving forward.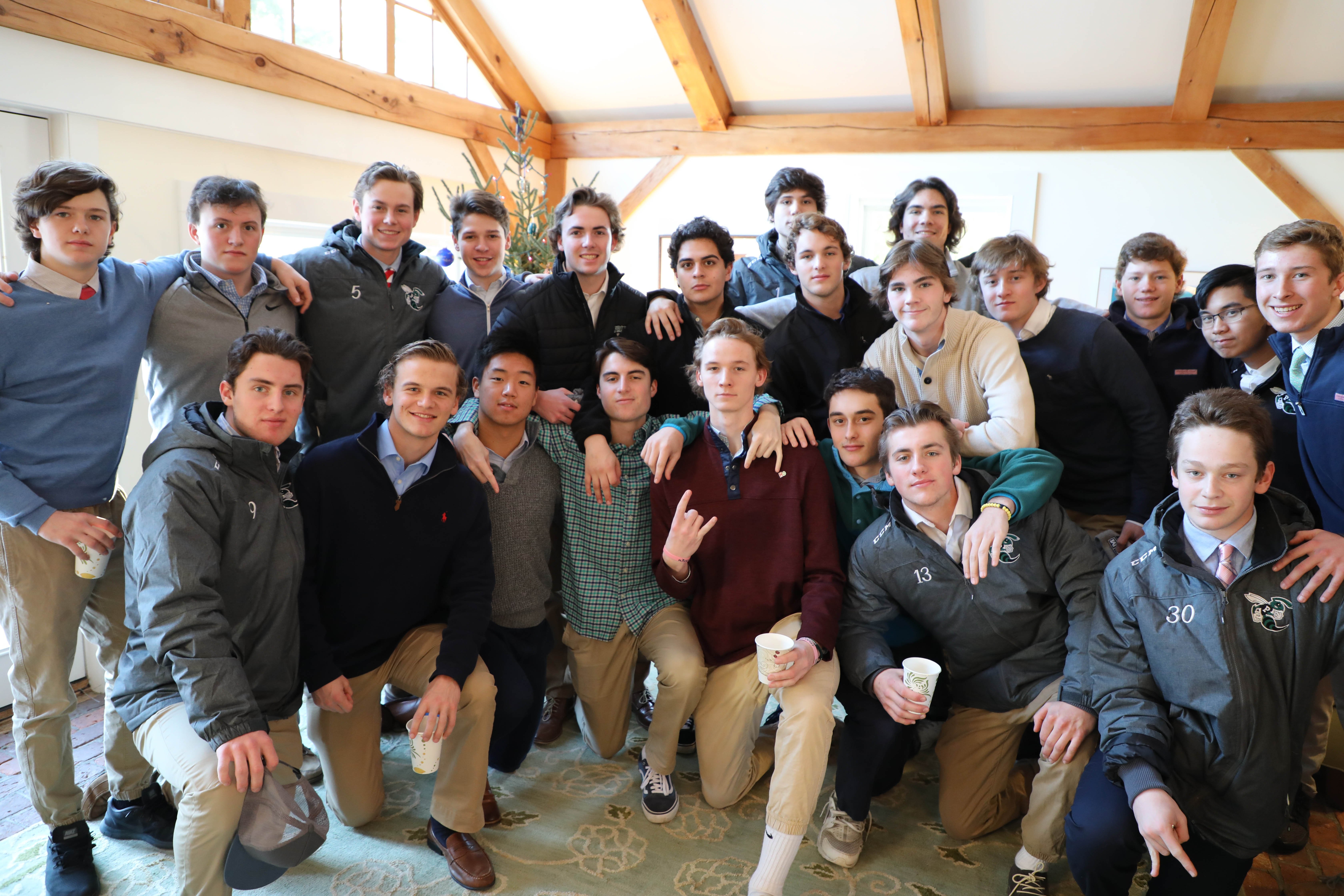 The entire team is excited about what the next two months have in store for this group of Hornets. Swarbrick '19 knows this is his final season wearing Proctor's Green and White and wants to make the most of it, "I'm really looking forward to seeing where our team ends up at the end of the year and seeing if we can make a run for a Lakes Region and New England championship." Time will tell whether the Hornets are able to make a run at a league championship, but with strong leadership, incredible depth, and a team that understands the importance of the culture they establish as a group on and off the ice, it should be an exciting season to watch unfold. Be sure to follow Proctor's boys' hockey team on Twitter and Instagram @papucks for updates this season.