Head Boys' Varsity Hockey Mike Walsh and Assistant Coach Ian Hamlet are back at the helm and ready to lead the team to another successful season. With nine seniors leading the way, the team is poised to make the most of a shortened season. The 2019-2020 campaign ended in the Lakes Region Finals against Tilton, and the team is already back and looking to build off of last season's late season push.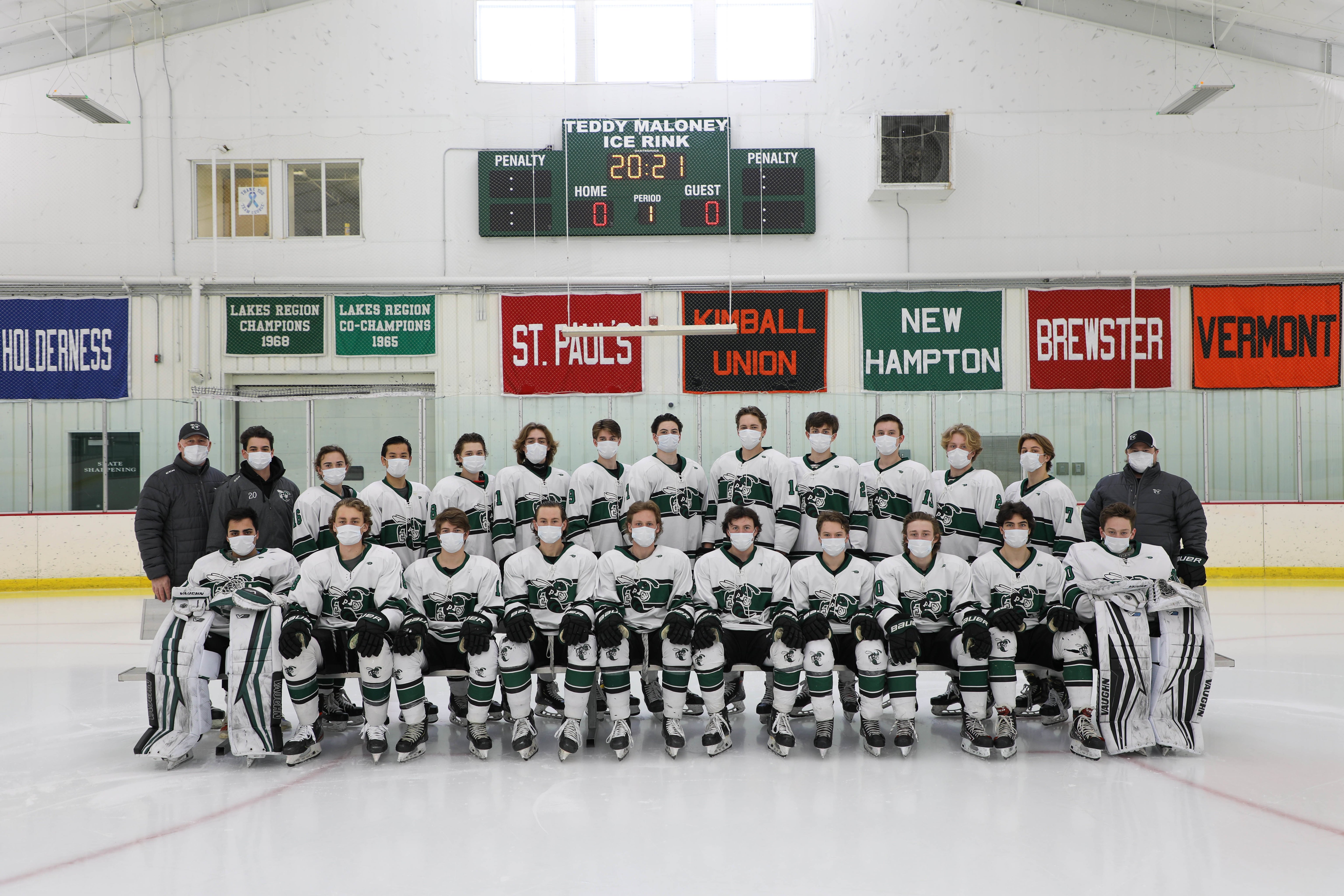 Navigating the new Covid-19 guidelines has been an early obstacle the team needs to overcome, but with a 2-2 start after the first two weeks of games, the team is looking to finish the season on a high note. Games are limited to Fridays and Saturdays this season, playing home and homes with a single opponent, but the fact the team gets to play hockey in these uncertain times is something they are making sure to take advantage of. Two-year senior Matt Hynes '21 notes, "The biggest challenges we have this year are the Covid-19 guidelines and restrictions. As a group, we are all pushing ourselves mentally and physically, seeing how we only have ten games in total this season. This year we have a good size group of new freshmen and sophomores, so I think it will take a little time for them to settle in and get comfortable."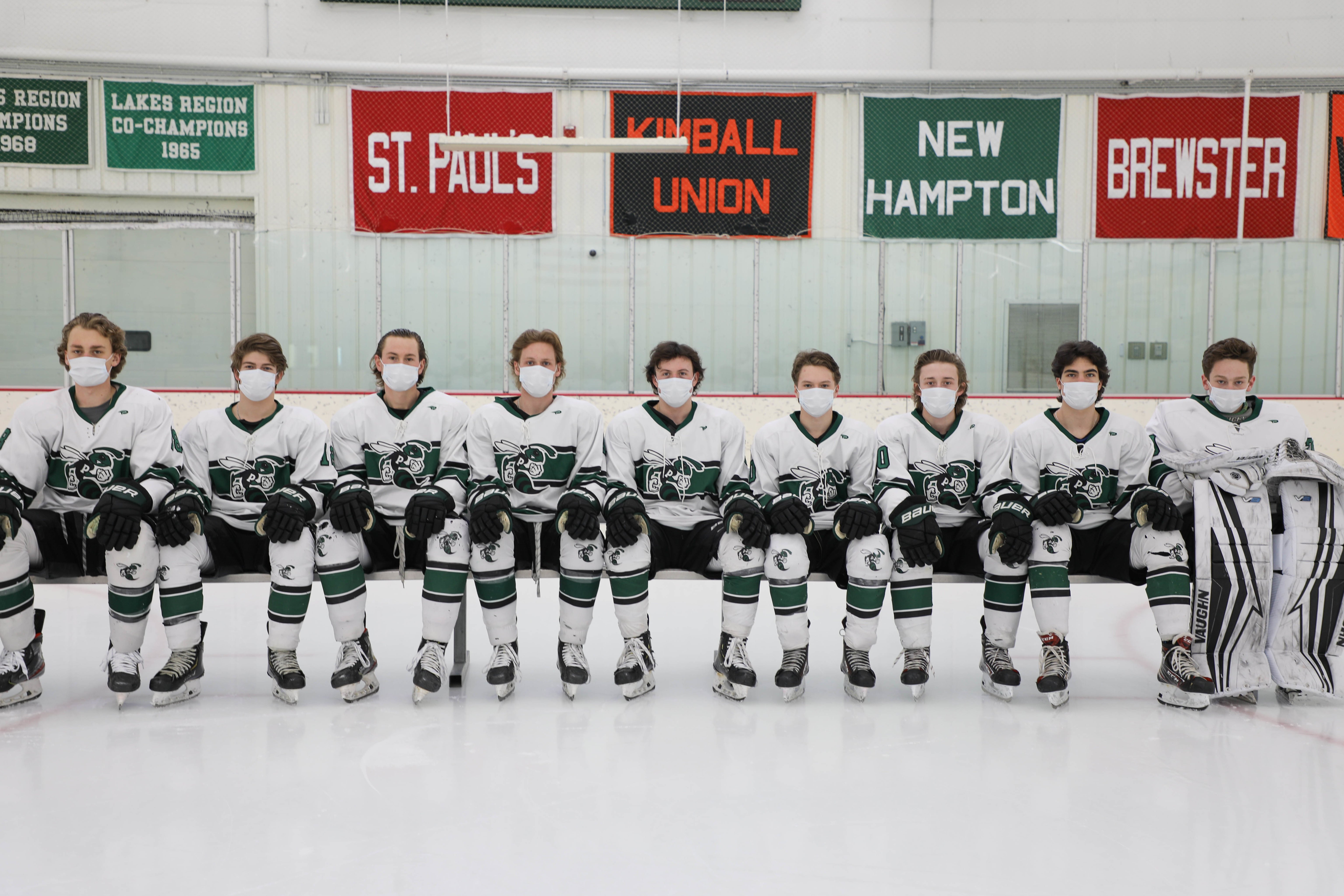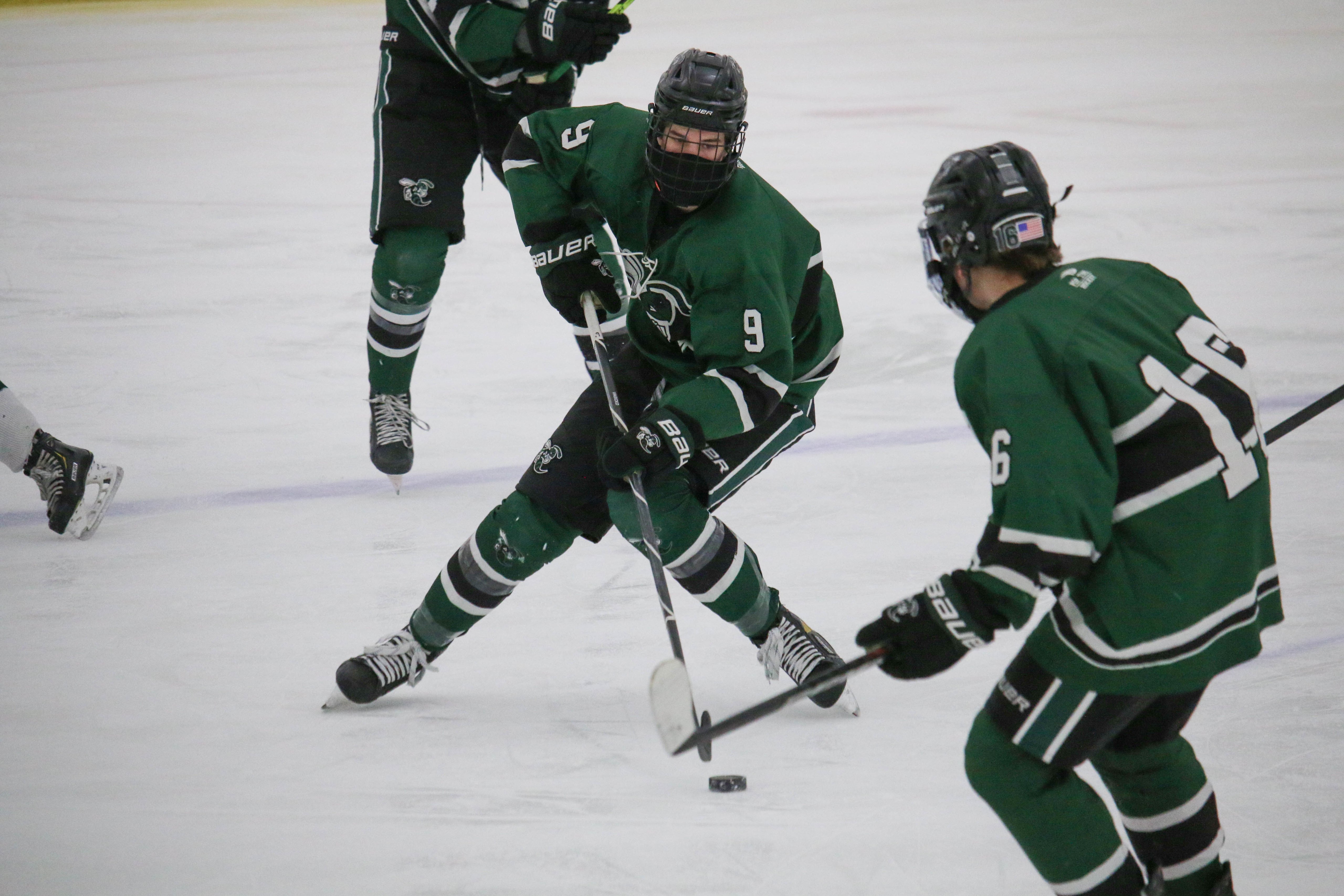 After a pair of losses to open the season against New Hampton School, the Hornets bounced back taking both games against Tilton School last weekend. The Hornets will continue to see high-level competition for the rest of the season, with the Lakes Region teams being even more competitive than last year. Cam Gwatkin '23 said, "This weekend's games against KUA are certainly big games. They are always a skilled and well-coached team. Every year, they are the team that the rest of the Lakes Region look to beat, which is no different this year. We are excited to welcome the challenge this weekend."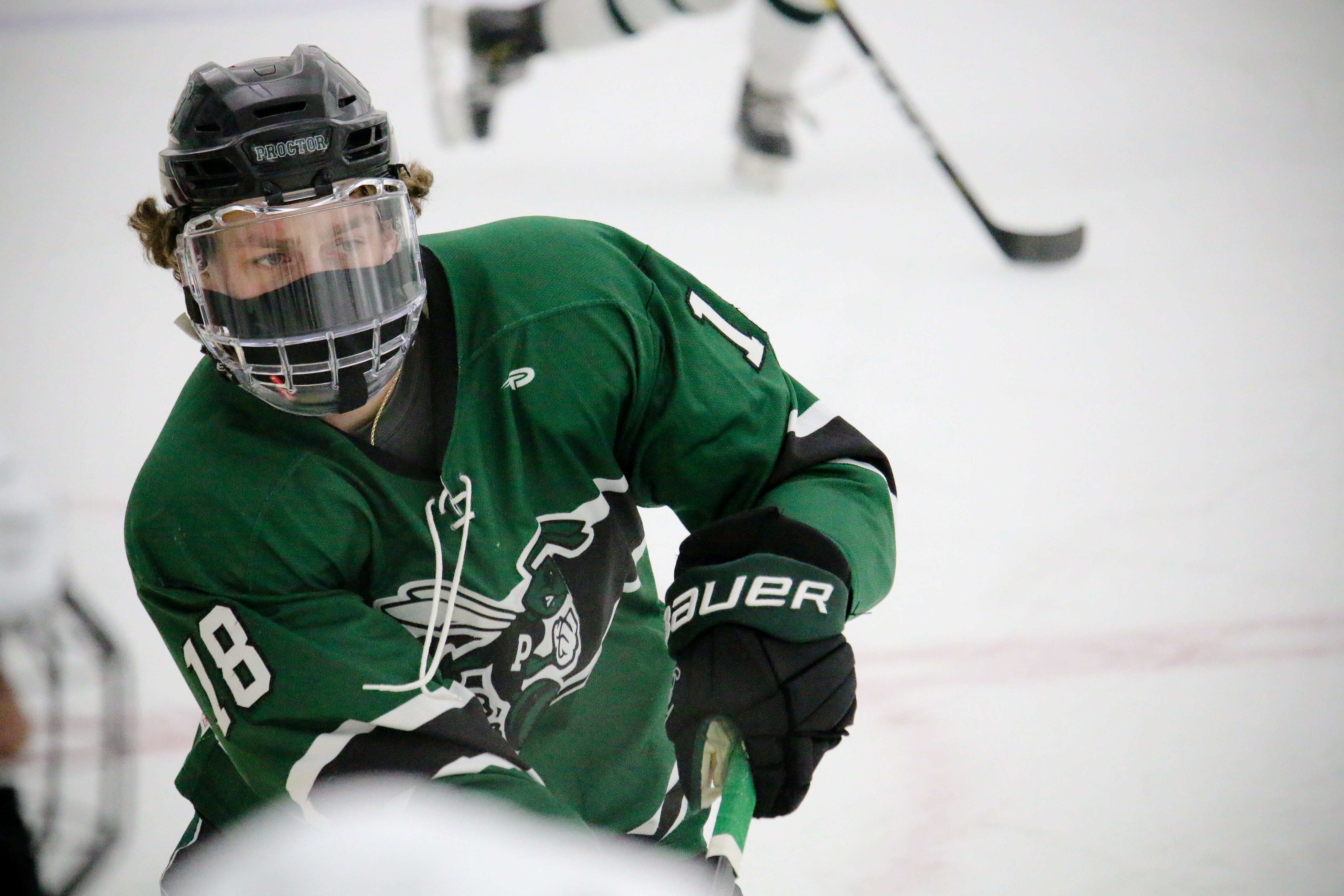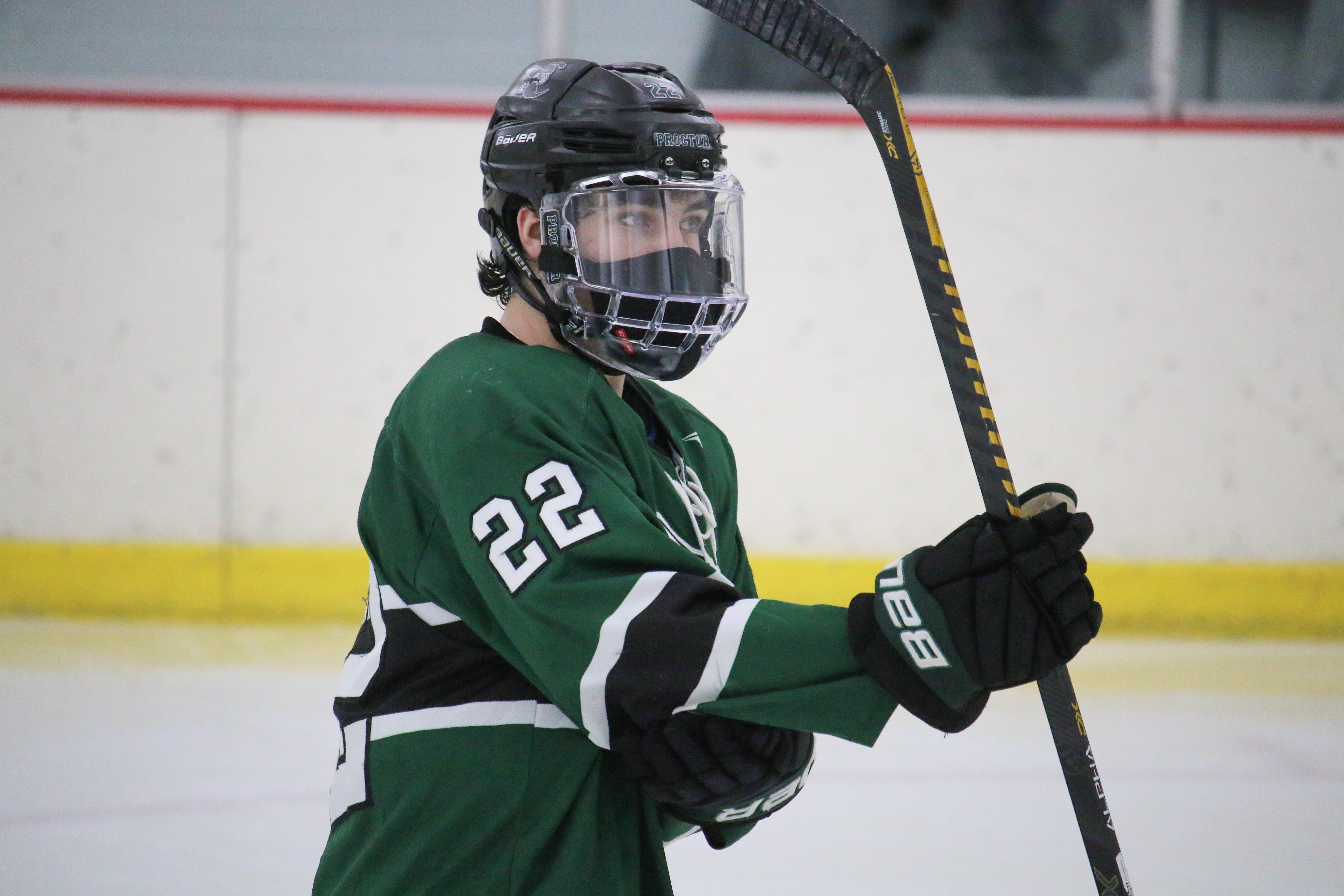 As the team prepares for back-to-back home games against Kimball Union Academy this coming weekend, the focus is improving each week, getting better as a unified team, and bringing home victories to Proctor Academy, while simultaneously building for the future. Be sure to follow Proctor's boys' varsity hockey team on Instagram and tune into this weekend's games on The Proctor Broadcasting Network!