Perhaps the most dominant team at Proctor over the past four years, the girls' varsity basketball is within reach of winning a Lakes Region championship for the first time in recent memory as they continue to meet or exceed expectations throughout New England. As they approach the final weeks of their season, we spoke with the captains and coaches to hear first hand how they have navigated the ups and downs of the season and are preparing for the playoffs.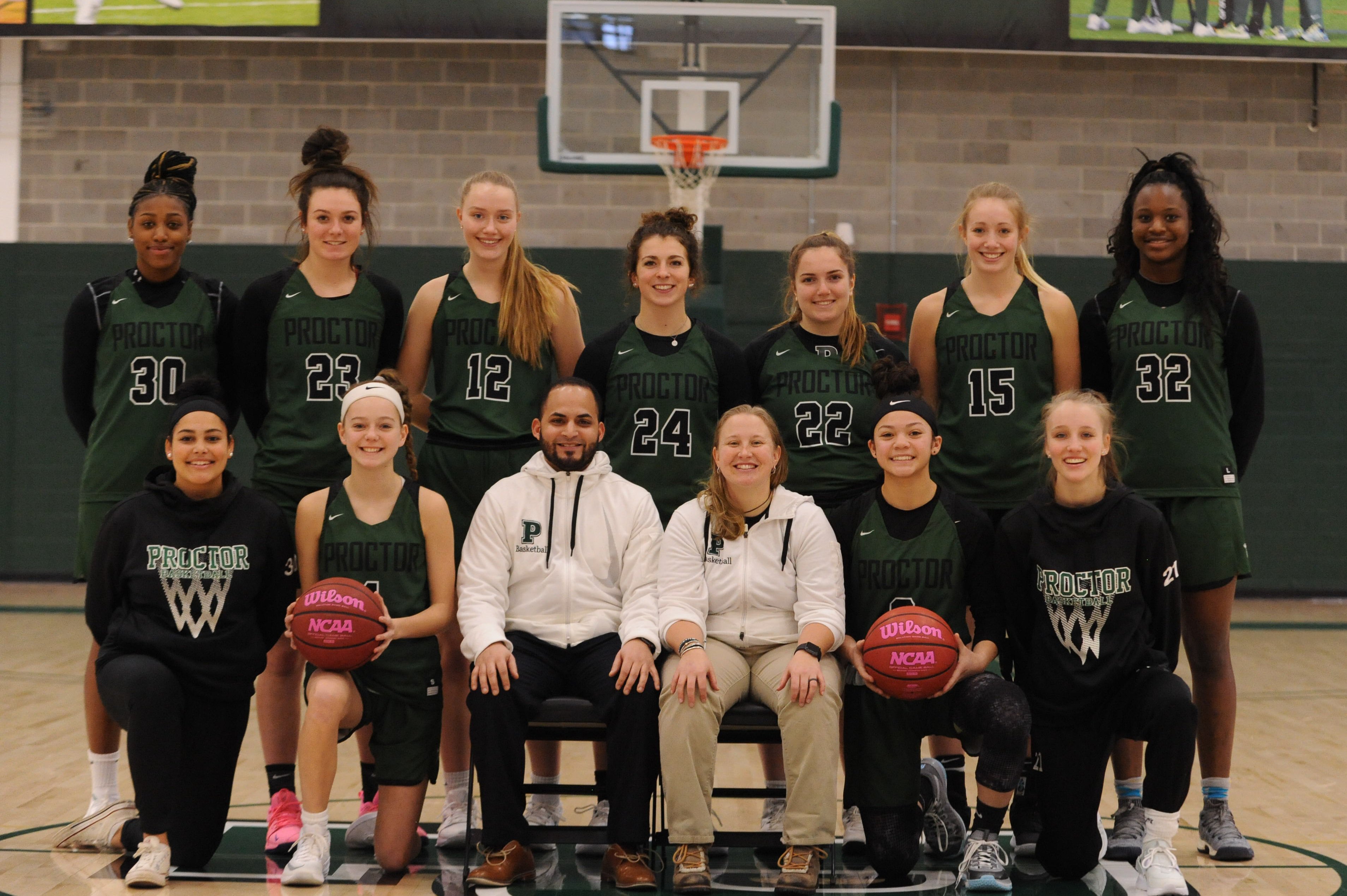 Photo credit: Mary Gettens '19
Entering today's game at Holderness School, the girls boast a record of 18-5, with a near lock on winning the Lakes Region league title for the first time in decades. In his third year at the helm, head coach Junior De la Hoz has continued the long tradition of success in NEPSAC Class C by turning the Hornets into a perennial power in NEPSAC Class C. Junior reflects on the attitude needed by the team to compete day in and day out against New England's strongest competition, "I don't change how I coach the girls, we could be 5-18 and I will push them the same as if are 18-5. My goal is to make sure every young woman on the team is prepared for college, whether you're playing college basketball or not. Nothing comes easy and everything worthwhile you have to work for. That goes for this game of basketball because if you don't work and give it your all, you will never see the results you want. Our hashtag we've used all year is #WeveAllWeGot, and that is our motto as a group. It's about us. It's about this group of girls pushing each other to be the best we can be each and every day. The rest will take care of itself."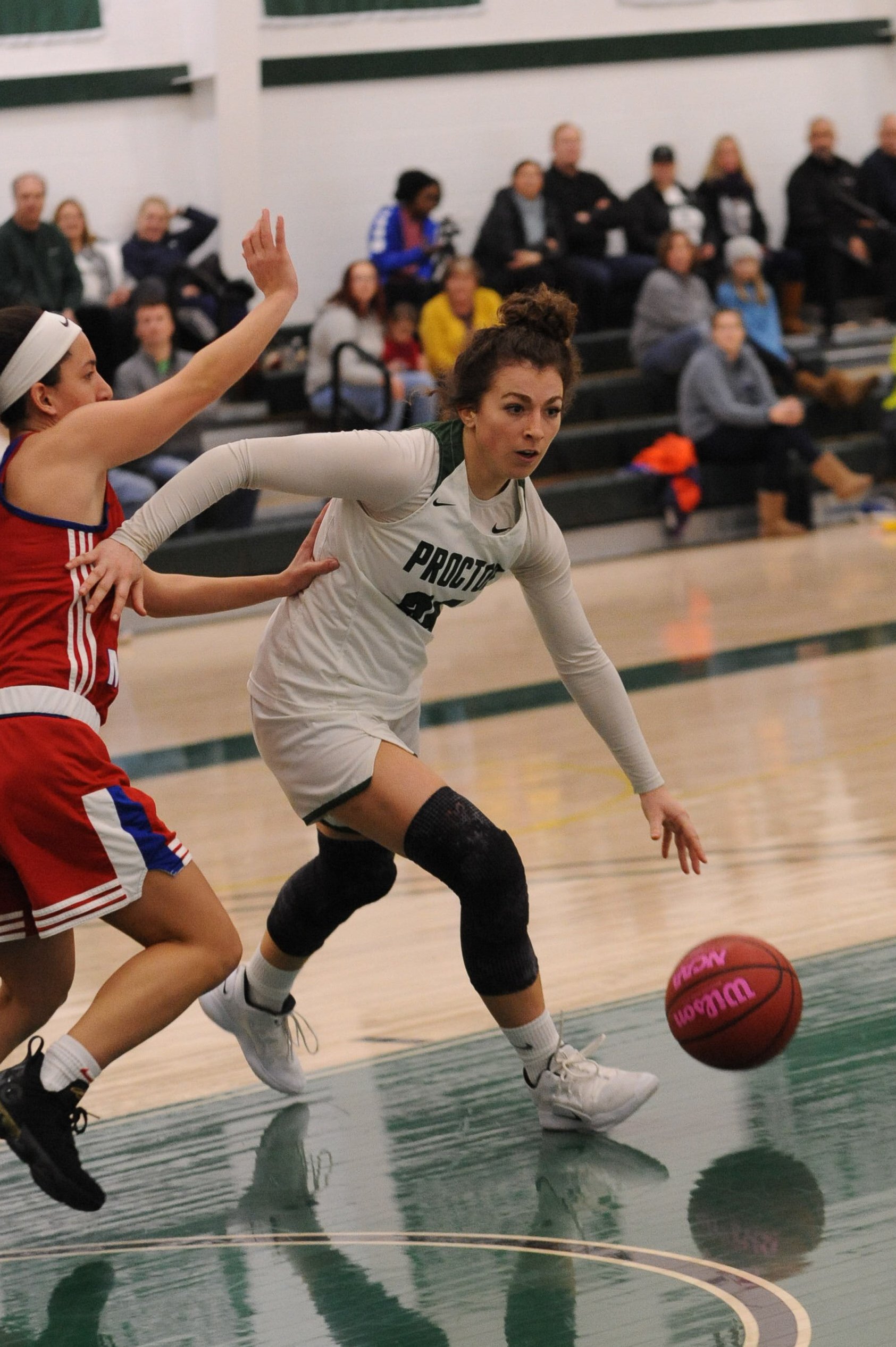 Photo credit: Mary Gettens '19
Having players who have bought into this hard-nosed mindset, and seen the positive results, has helped establish a culture of hard work and winning within the program. Four year starters Mikala Eacrett '19 (above) and Angelique Ngalakulondi '19 (below) have been a part of two New England titles and three straight NEPSAC playoff appearances.
Reflecting on the attitude needed to find success as a group, Mikala, a lacrosse commit to Sacred Heart University, notes, "This season we have been extremely dominant because our team is really able to work as a unit. Individually we no doubt have a lot of talent, but working together through a tough practice correlates to our success with game time performances. The most important quality of the team is our unwavering effort. Junior and Lindsay have created an environment where we are forced to work hard not only for ourselves, but for everyone else on the team. Knock on wood, I think our team has the ability to go undefeated in Lakes Region this year. If we just continue to do what we are doing and stay together we can take home another NEPSAC Championship as well."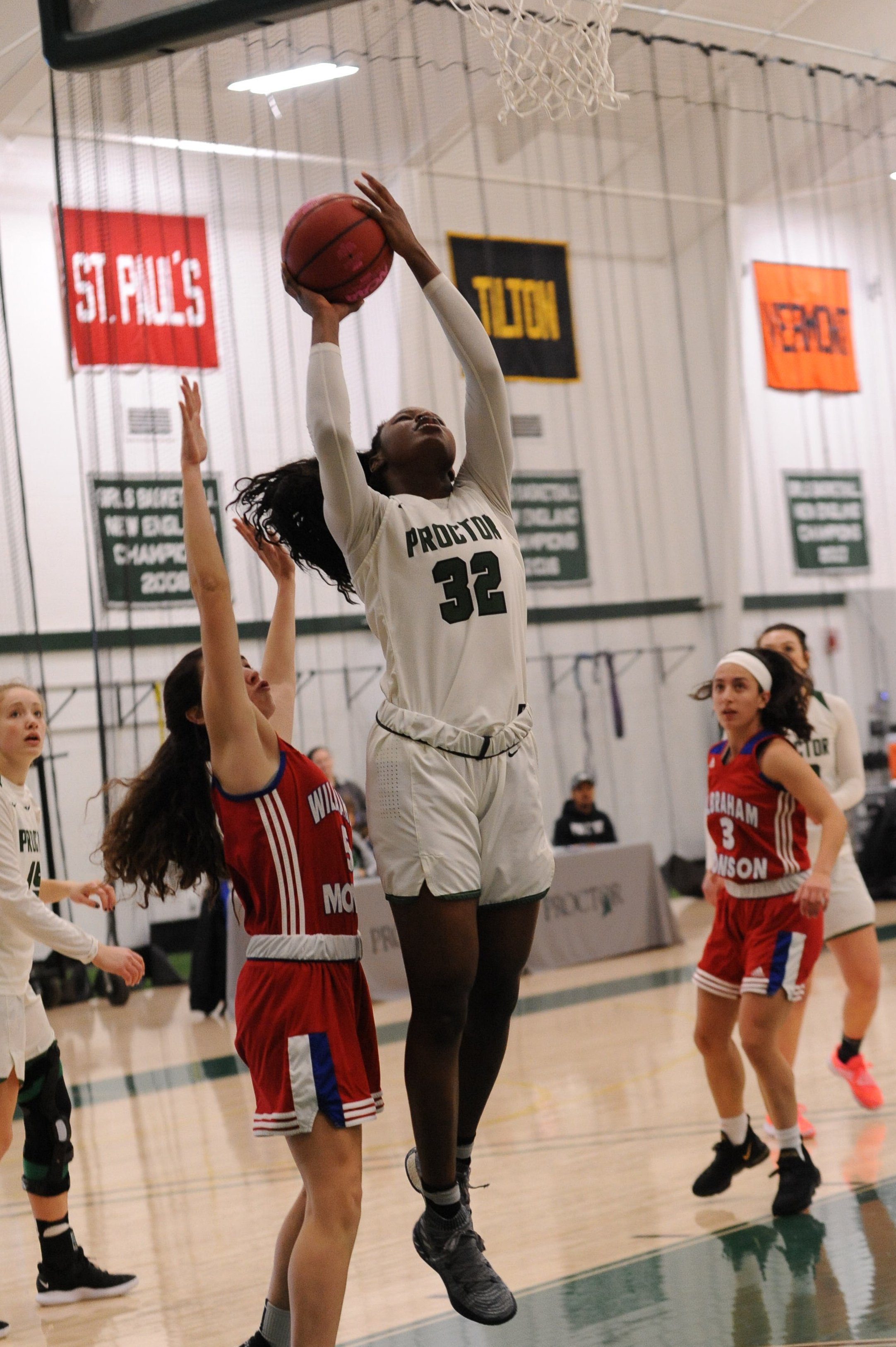 Photo credit: Mary Gettens '19
UMass commit and Proctor's only female 1,000 point/1,000 rebound performer echos her co-captain's thoughts, "We are a hard working group, and we manage to do the little things that we know will help us be our best, on and off the court. We do a good job of building relationships together that transfers onto the court. I think we are a far more balanced team this year as we each bring something unique to the table. Winning Lakes Region has always been a goal, and we've come really close the last three years, but this year we are finally getting the job done because of the efforts of everyone on the team. The energy from the bench, the commitment of our coaches, the talent and hard work of those on the court. I can really count on this team, and this trust will help us finish the season strong."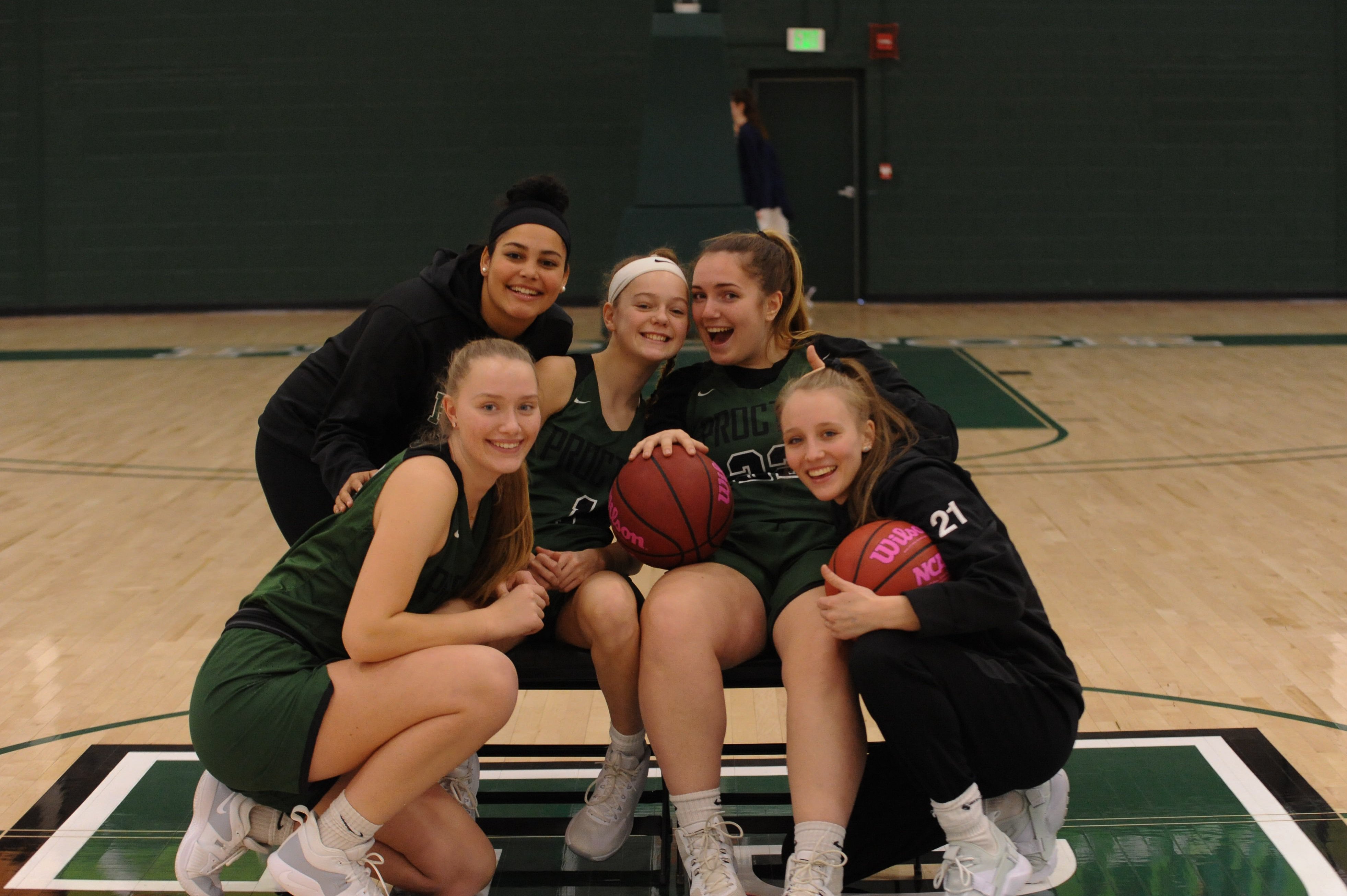 Photo credit: Mary Gettens '19
With three regular season games remaining, the team is determined to accomplish the goals they set for themselves during preseason in November: 1) Win at least 20 games, 2) Win Lakes Region Championship (the last time Proctor won was 1979), and 3) Win a NEPSAC Championship. The team set their goals in that order, and will hopefully achieve each of them over the course of the next two weeks. With a new NEPSAC AA Tournament being held this year, and a potential nomination to take part in that elite tournament pulling the best teams from all classes, this team has its work cut out for it over the next two weeks, but if there is a group who is ready for the challenge, this is the one. Be sure to follow rest of their season on Twitter at the link below, and be sure to make it out to their regular season finale versus Tilton School on Saturday at 2:00 PM.