Proctor Boys Lacrosse has multiple athletes who will soon be off to play at a collegiate level, but for now, their focus is to come together as a team and leave their mark on the competitive Lakes Region League. Last year, Proctor Boys Lacrosse said goodbye to not only eleven seniors, but their head coach as well. This year, with a brand new coach and some new additions to the team, they are committed to working tirelessly to pursue their full potential as a team.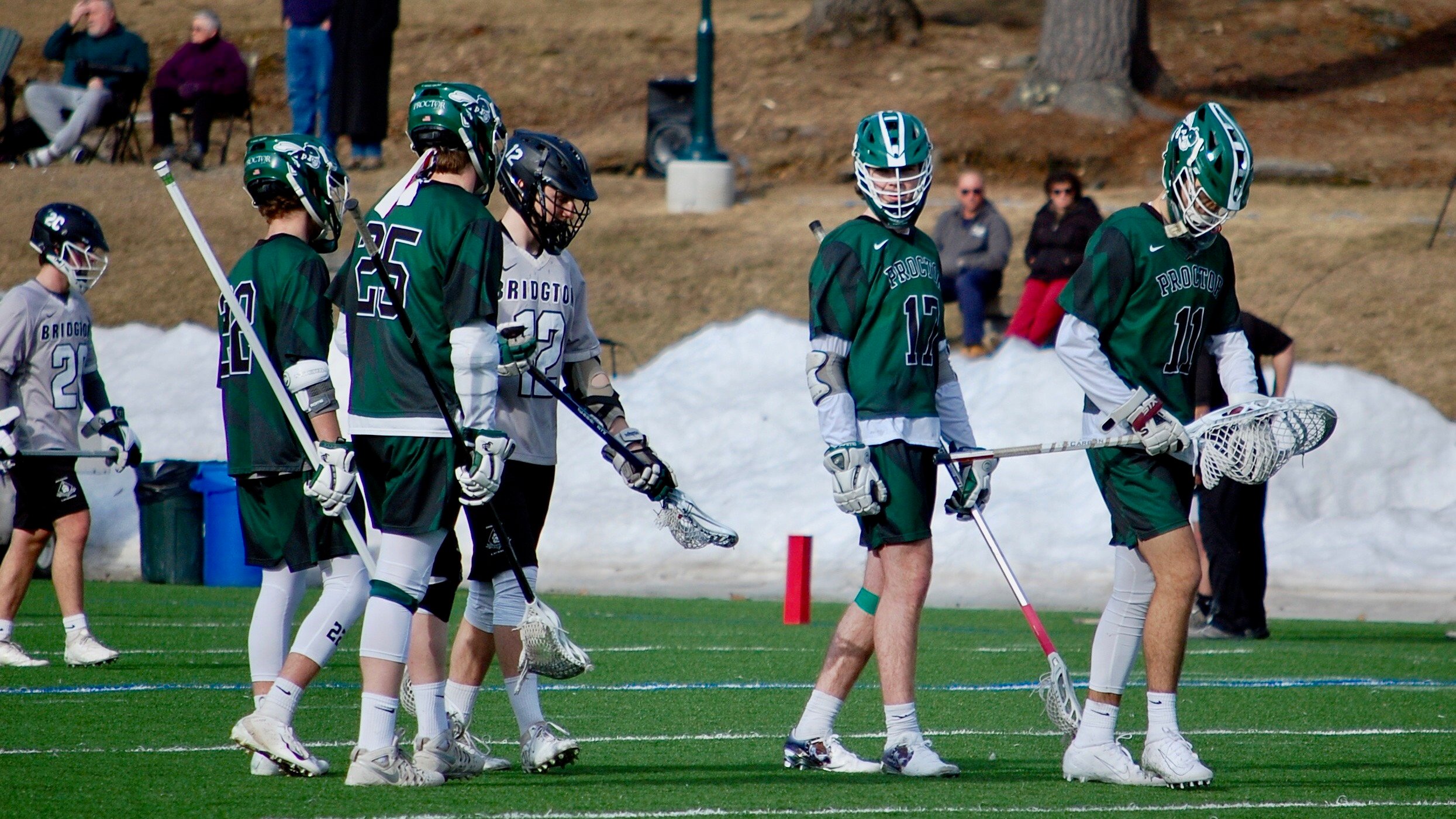 Following the late-summer departure of former head lacrosse coach Travis Glennon, Proctor was very fortunate to land a coach with the experience and credibility of Josh Dionne. Most recently an assistant varsity women's lacrosse coach at the University of North Carolina Chapel Hill, Dionne is a former standout attack for Duke University's National Champion lacrosse team. Dionne spent two years of high school at Brooks School where he became familiar with New England Prep School Lacrosse. A New Hampshire native, Dionne's energy, enthusiasm, experience, and credibility with the players help Proctor be poised to further grow the school's strong lacrosse tradition dating back to the 1960s.
Players on the lacrosse team expressed that it has been hard to have three different coaches in the last three years, as each coach has brought his own style of play and expectations to the program. Despite the uncertainty that accompanies a leadership change at the varsity level, this year's lacrosse team is very much looking forward to working with their new coach who has endless knowledge to offer and will be working hard to help these boys elevate their level of play in order to be successful as a team. The team believes they are quickly forming a bond, not only with one another as teammates but with their new head coach as well, due in large part to the group's spring training trip to San Diego over March break. We caught up with a few members of the team to ask about their very young season and their goals for the weeks ahead.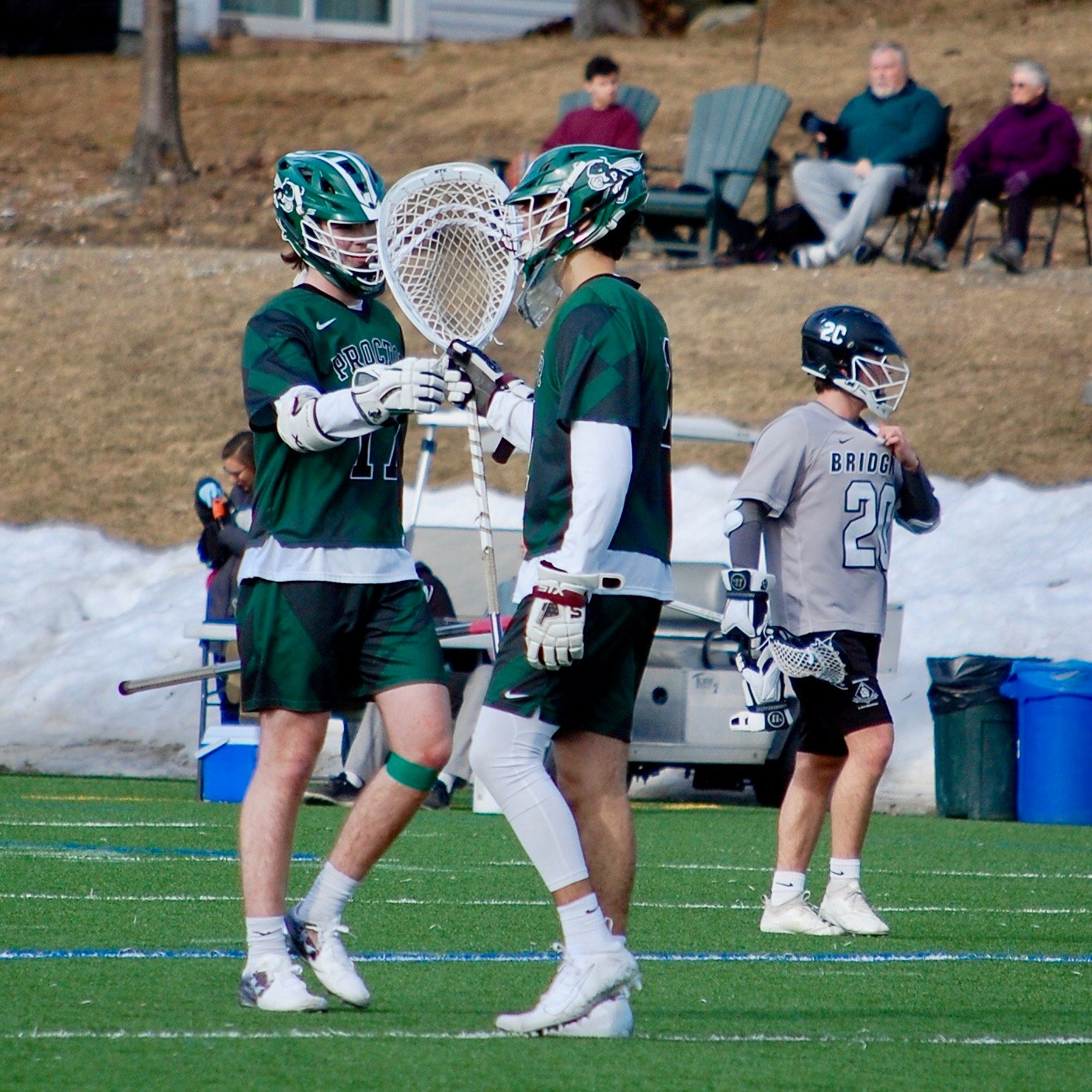 What will be your biggest challenge this season?
Scott Witkos '21 (FOGO/Midfield): Our biggest challenge this season is going to be making sure that our guys stay healthy. Lacrosse is a very physical sport, and we are constantly putting in hard work day in and day out. That being said there is not much room for injury. We are not too deep in all of our positions so keeping all of our players healthy will be essential as we face a challenging schedule, especially during the final few weeks of the season. It is our responsibility to stay fit, to encourage each other, and to look out for each other on the field if we are going to keep our players in top playing condition all the way throughout the end of our season."
What do is necessary for you guys to have a successful season?
Patrick Murphy '20 (Attack): "Quite simply, we are going to have to believe in one another as a group. If each and every individual puts in their best hard work and listens to the other voices that are around, then we will do well together as a team. I can't preach enough how important it is for us to work as a team and play as a team rather than playing for ourselves. This is easier said than done on a high school team. We need to put all social problems or status's aside when it comes to listening to each other and respecting each other when we are together on the field. If we can do that, I think we are going to have a successful season."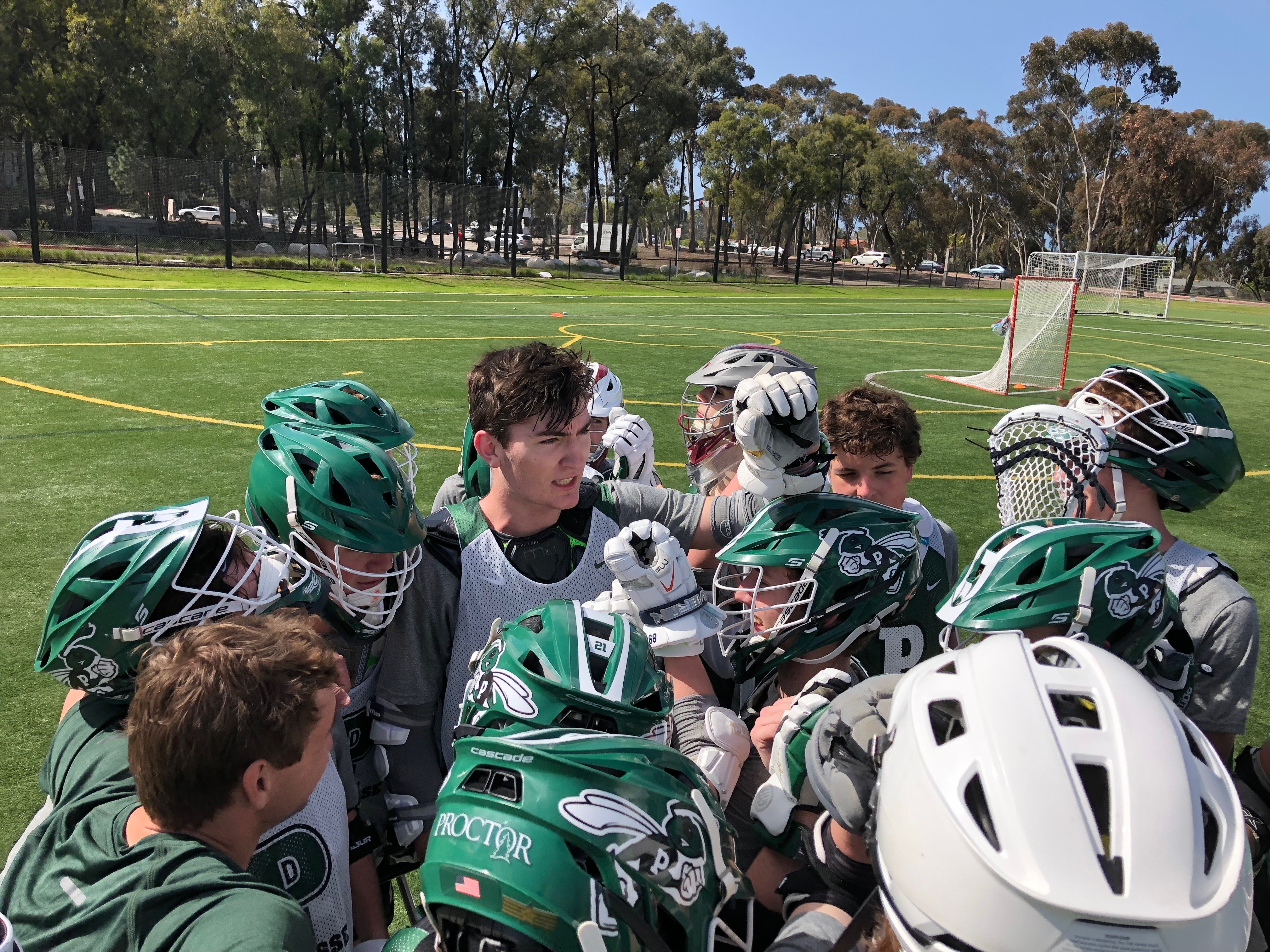 Now that you are a few games in, how are you feeling about the season? What adjustments are necessary?
Murphy: "So far we are off to a good start to the season, we had one rough game (loss to Tabor Academy), but we have played well in the other two. We are learning from the mistakes that we have already made, improving on them, and moving forward. We are still new together as a team and we are learning to play well with each other and work off each other's strengths so that we can continue to compete against the high competition."
We also caught up with new head coach Josh Dionne about his transition to this team and his coaching philosophy.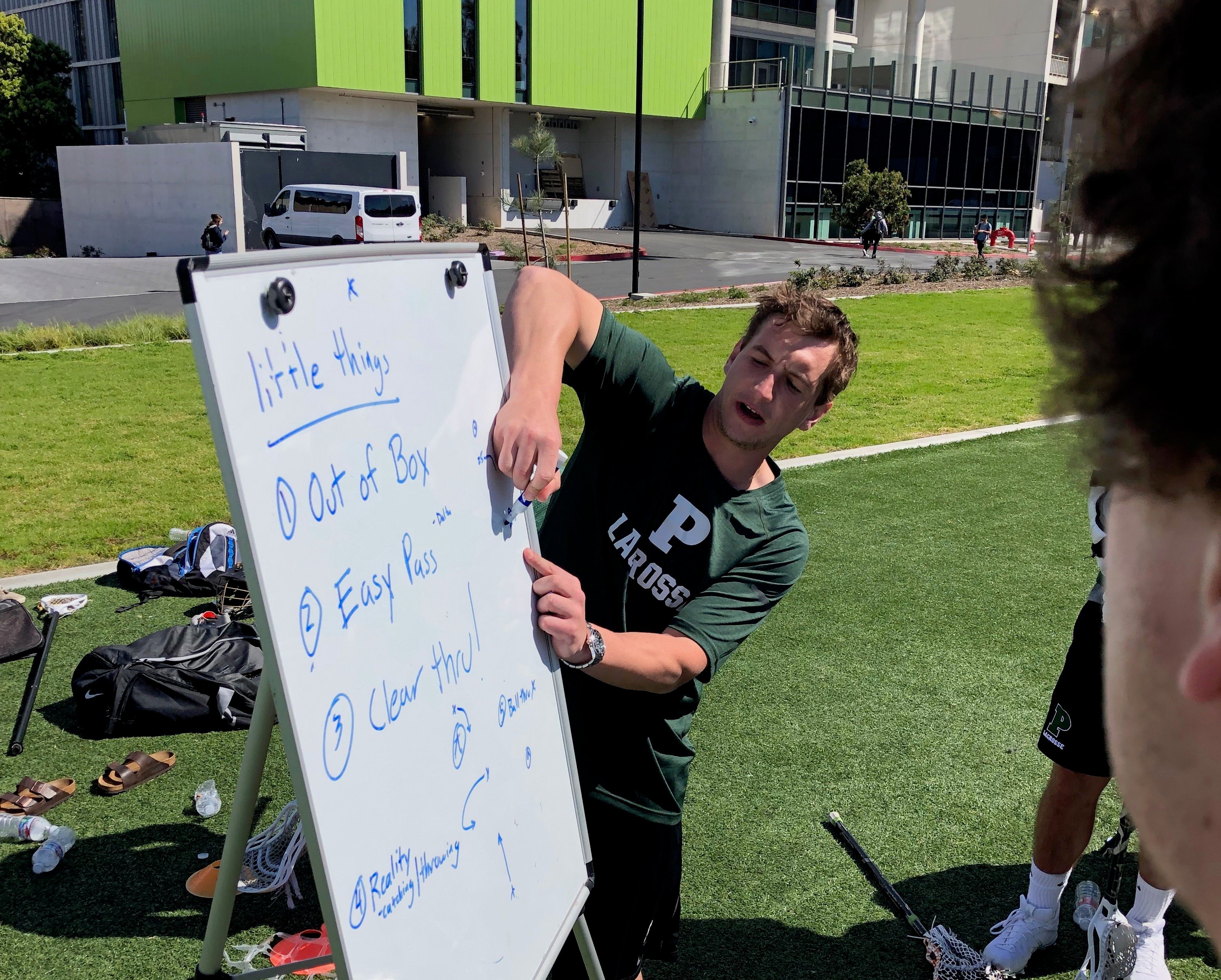 How do you feel the spring break trip to San Diego helped the team bond and helped you jump into this role?
The spring break trip to San Diego was my first chance seeing these guys play. I wanted to show them how much fun they can have while still becoming better lacrosse players. When we first arrived we went to a gorgeous beach and played some lacrosse. Some of the kids hadn't traveled much so it was cool to show them that they are able to both have fun while still working hard and improving as players and as a team. We hope to see more faces on our spring break trip next year, it is a great opportunity to get the rust off at the start of the season while having a great time as well.
What is your approach to jumping into coaching a new lacrosse team?
I want our team to play fast and to highlight their athleticism. I played lacrosse for Duke in college and I feel like I did not learn the right skills until I got there, I want to teach these guys early. What's cool for me is that my coaching style puts a lot of responsibility in the players themselves. I give them a lot of freedom to learn on their own because, in the end, it's not about the coach it's about the players making decisions in the heat of the moment during the game. The more independence we can instill in them as coaches, the better able they will be to execute come game time.