The breadth and depth of Proctor's curriculum appeals to a wide variety of our students. When thinking of high school athletics, it is common to think of sports such as basketball, football and soccer, but kayaking usually would not be the first to come to mind. Since the mid-1970s, Proctor has boasted a strong kayaking team full of athletes committed to spending time on the water no matter how cold the April temperatures may be.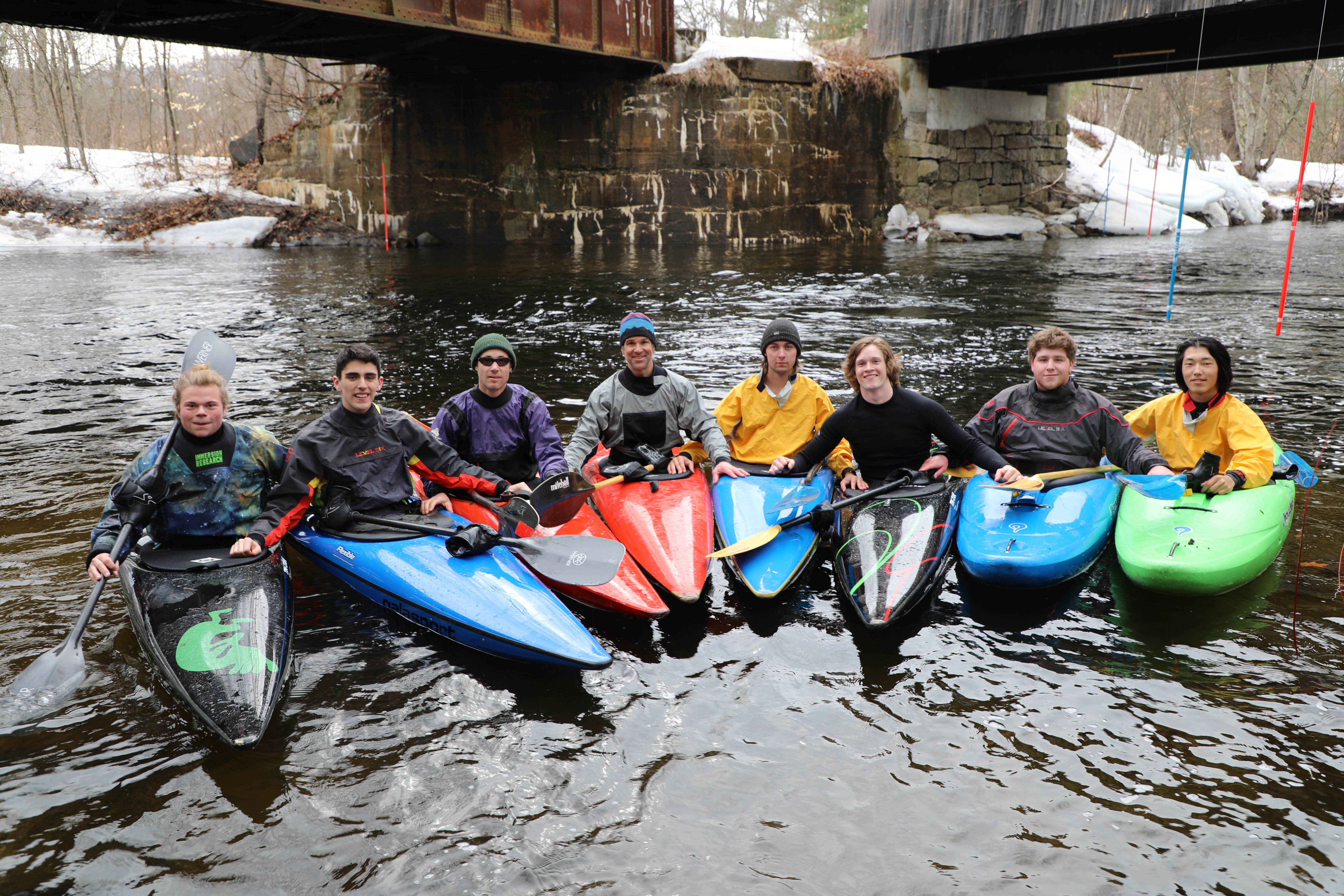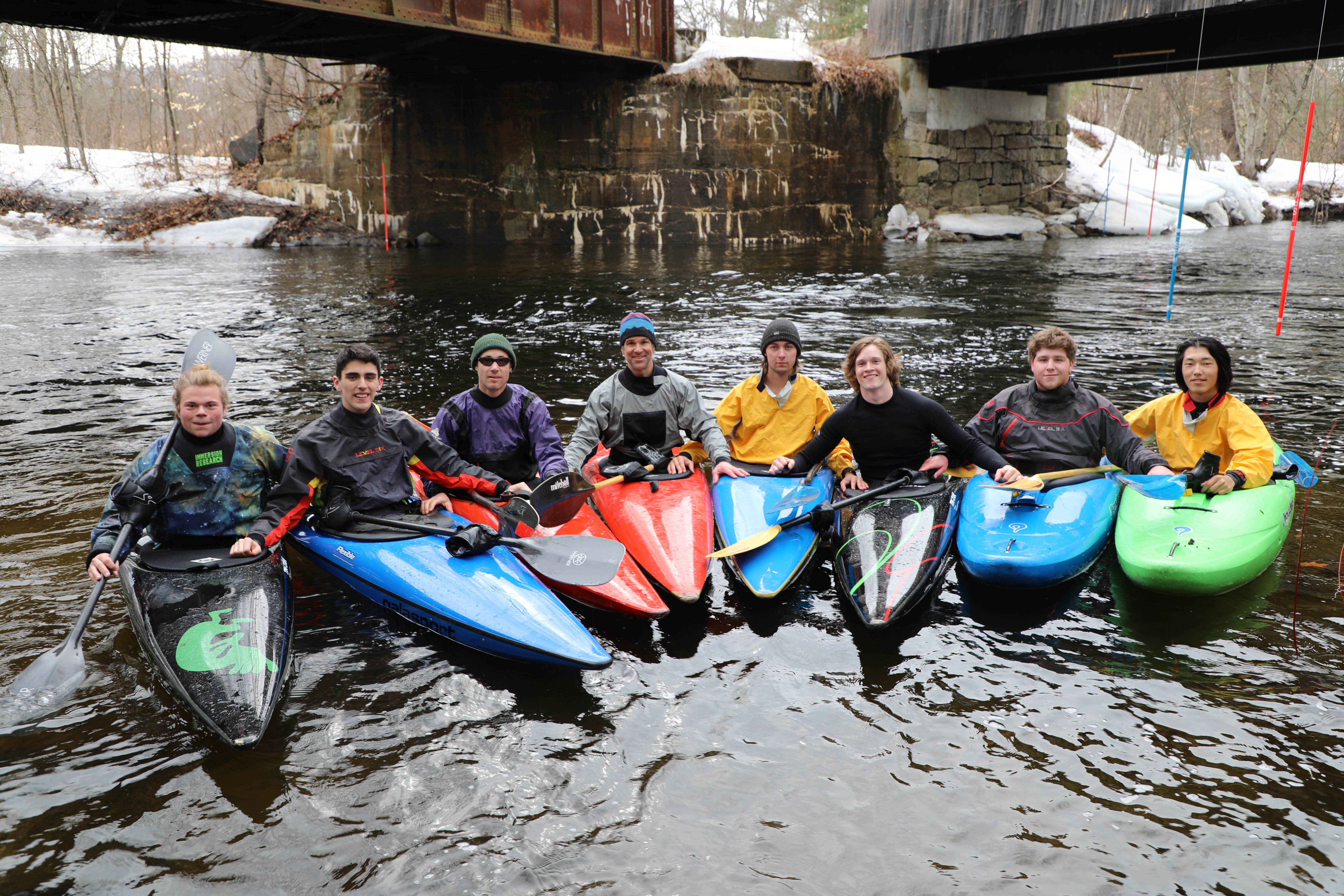 The rich program history that produced Olympic level paddlers in the mid-1990s continues today as this year's team of four-year seniors looks to close out their careers on a high note. Their performance at the Punch Brooke Slalom in Burlington, Connecticut saw Proctor paddlers take the top five spots in their division. The success of the team certainly is not based off of luck, but rather the hard work and commitment of the athletes and the commitment of coaches Corby Leith '92 and Gordon Bassett '95, both alums of Proctor's kayaking program. Local news station WMUR-9 caught wind of this unique afternoon program offering at Proctor, and visited campus last week to shoot a New Hampshire Chronicle segment on the program, its history, and Proctor's commitment to outdoor sports.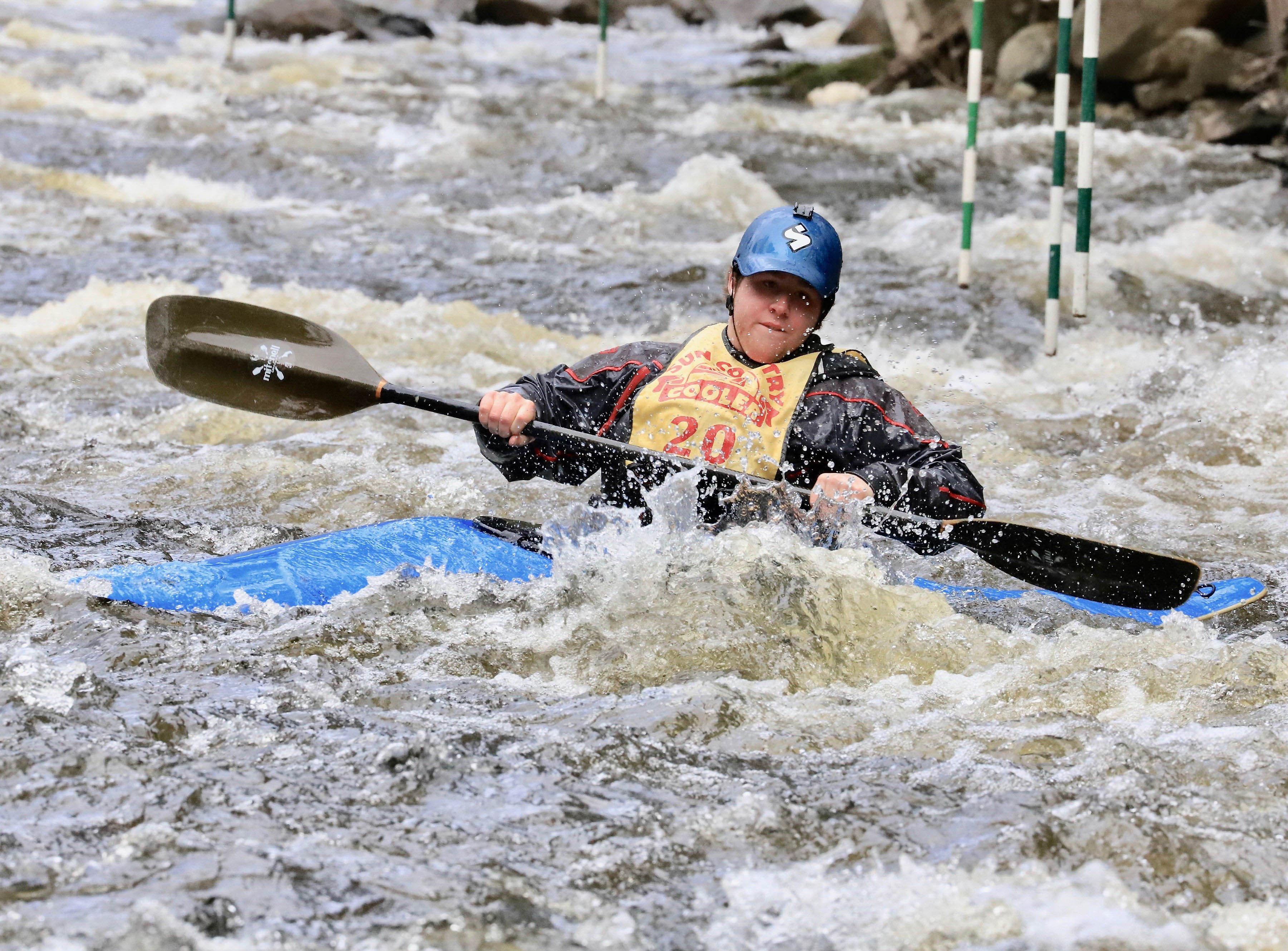 Although it may not be Proctor's number one advertised sport, and the intricacies of the sport remain a mystery for the casual sports fan, kayaking is an incredibly demanding sport. Many students come to Proctor with a passion that they will continue to pursue and grow into over their time. Other students benefit from the beauty of experimenting and learning a new passion that they never knew possible. Often those experiences will turn into something that is a passion for the rest of their lives.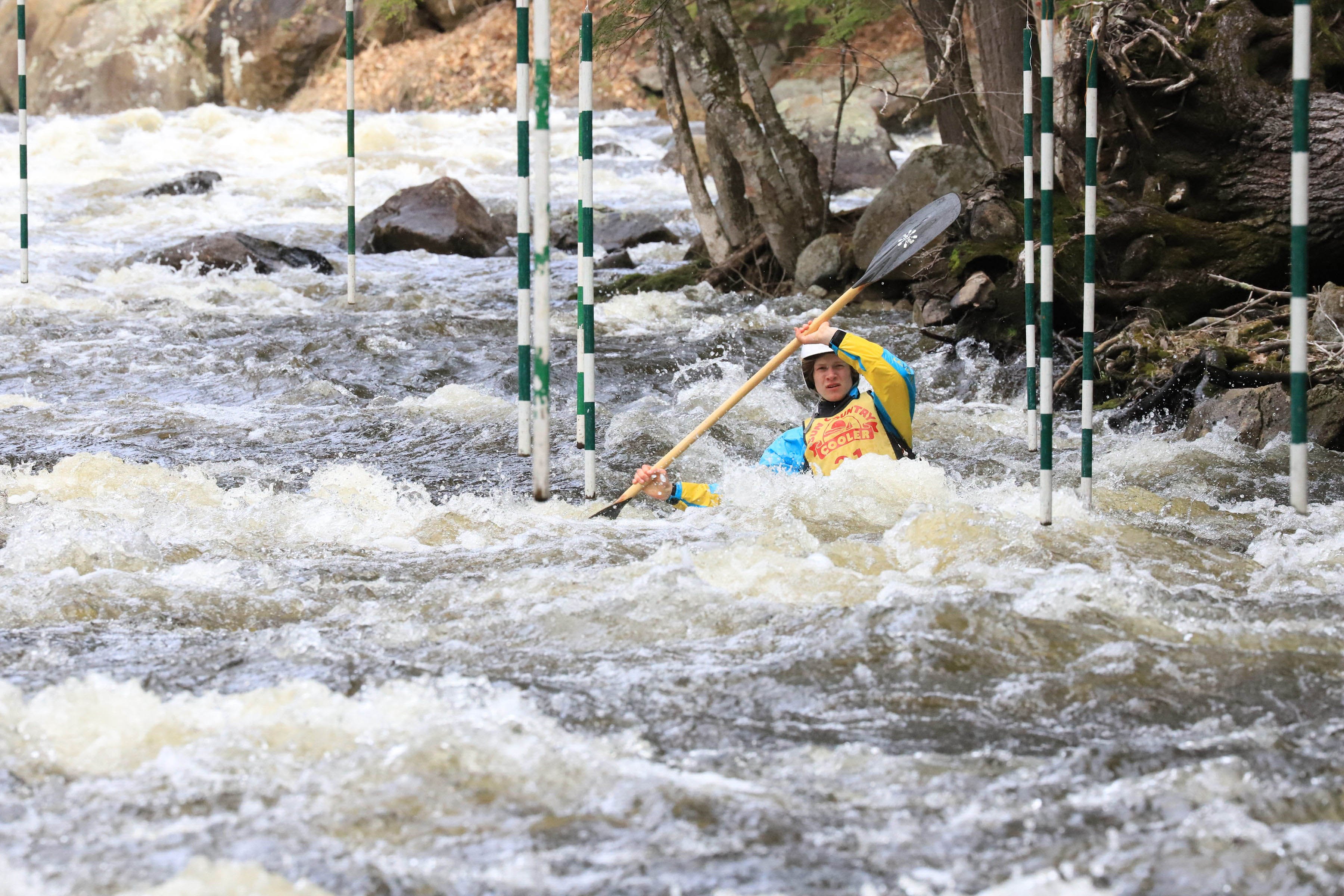 Julian King '19 notes, "I started kayaking the fall of my sophomore year because I wanted to choose a sport that was a better fit for me. It was hard at first because I had never kayaked in such extreme conditions before, but I liked it the challenge." He adds, "Our team practices every single day, and it's not just a quick hour long practice. We travel to the river and suck the marrow out of our time we have together. We work hard every day, take risks and that push us to improve our skills and help us learn so much about ourselves and the river."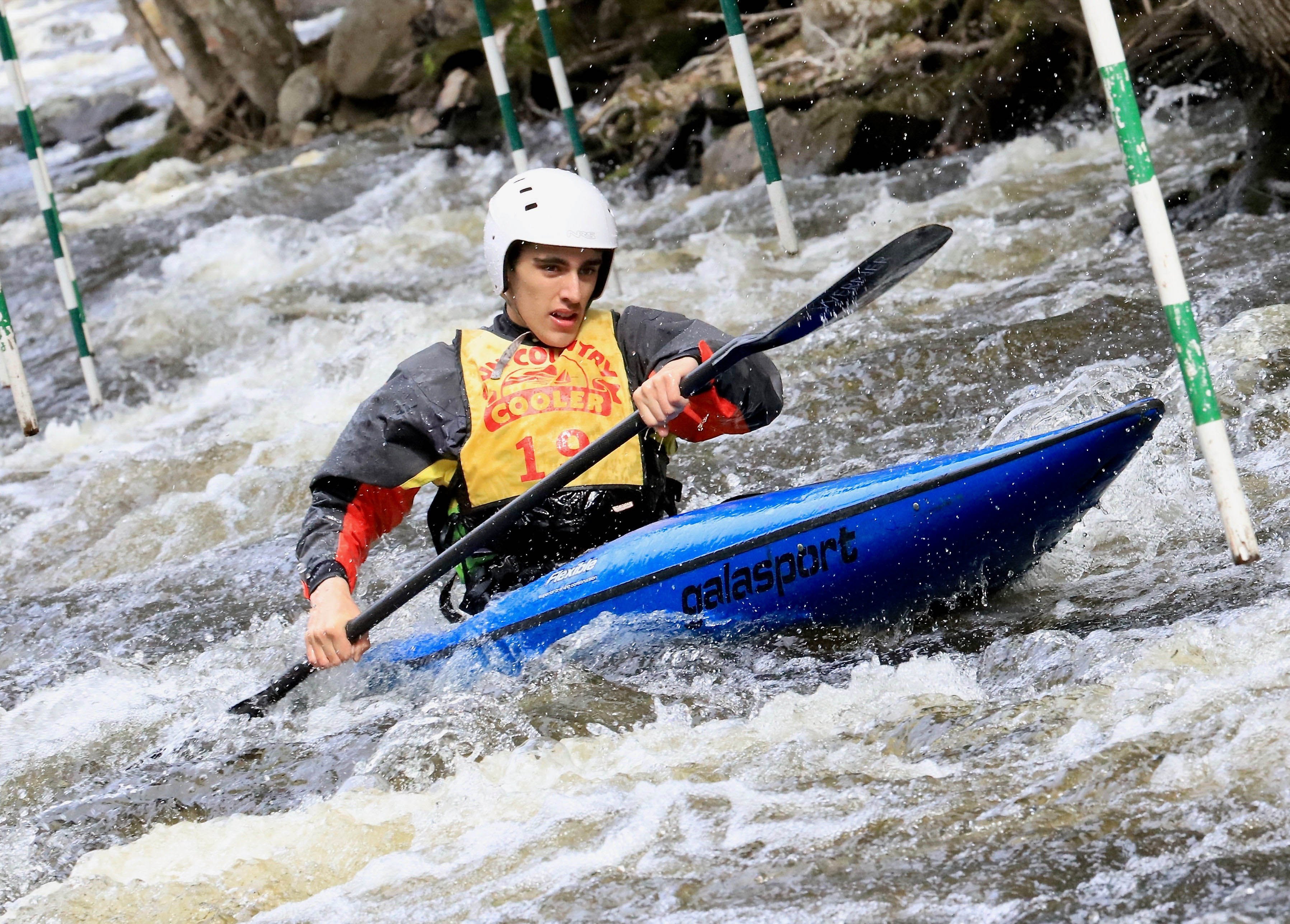 Classmate Logan Dunne '19 reflects on how he got into the sport of kayaking, "I started kayaking the fall of my sophomore year after having played soccer during my freshman year. One of my friends convinced me to come and try out kayaking, I haven't looked back since." He adds, "Most of the team has stuck with the sport for multiple years and that has allowed us to bond as a team, while gaining valuable skills along the way. We have all improved so much over the past few years. The fact that kids have invested their own money and time as well as hard work into this sport is enough to give us all the motivation to work hard and have fun while doing it. I think that we are the best sport at Proctor, and after I graduate kayaking is still something that I will continue to do forever."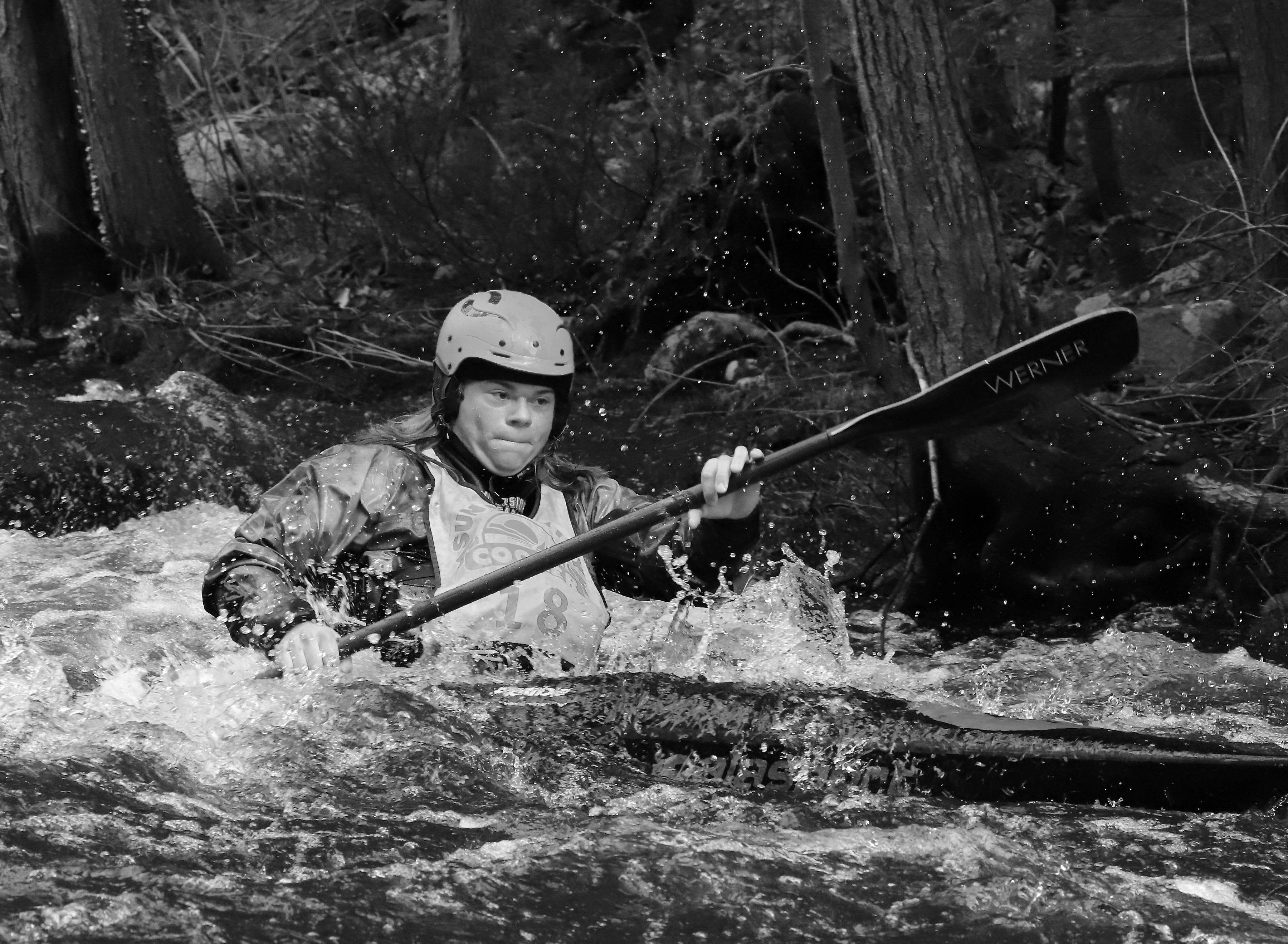 The theme of trying out kayaking and ending up falling in love with it seems to be the trend with the core of the kayaking team. There is something special that comes from spending time out on the river with a group of friends. Coach Gordon Basset '95 gave some insight into why it is such an amazing experience to be a part of this team. "Kayaking connects kids to the outdoors in ways that they would not otherwise be connected. Being on the river is a real adventure. It creates a bond that is different than other sports because we are not only working as a team. but we are also on a moving river. The playing field is moving. The team needs to watch each other carefully and help each other out. Proctor is lucky to have this kayaking program and I am lucky that I get to coach it."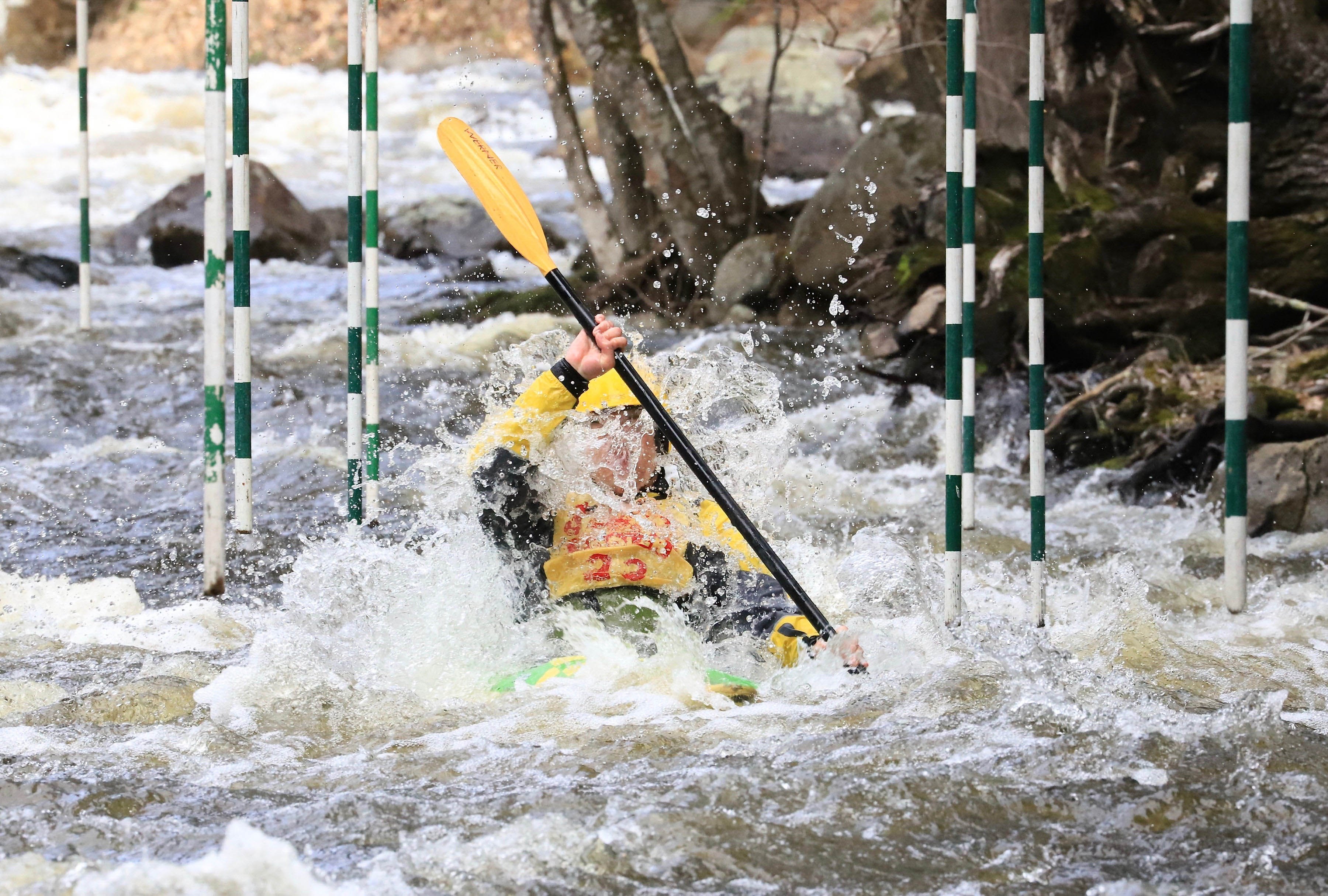 This year's team is comprised of a group of seniors who all happen to be heading on Senior Project, but the memories they have created alongside each other will last a lifetime. With this group graduating, Corby and Gordon will be looking for a new group of younger paddlers to pick up the torch and carry it forward. If anyone needs convincing, spend time with Julian '19, Logan '19, Chad '19, Will '19, Ian '19, Aidan '19, or Kai '19. As Julian notes, "There is no match for the adrenaline rush you get kayaking on rapids. Oh, and when you add in being surrounded by amazing coaches and good people, there's nothing quite like the kayaking program at Proctor."