As the temperatures continue to increase and the remnants of snow on campus and at the Proctor Ski Area slowly melt away, we reflect on the most unique winter athletic season we have experienced. With athletes donning masks to compete safely, and with the help of coaches, athletic trainers, athletic staff, ski area crew, and peer schools, the winter athletic season was nothing short of a success. Thank you to everyone that made the winter season happen, and to the staff at the Proctor Broadcasting Network for working tirelessly to provide livestreams of all home athletic contests!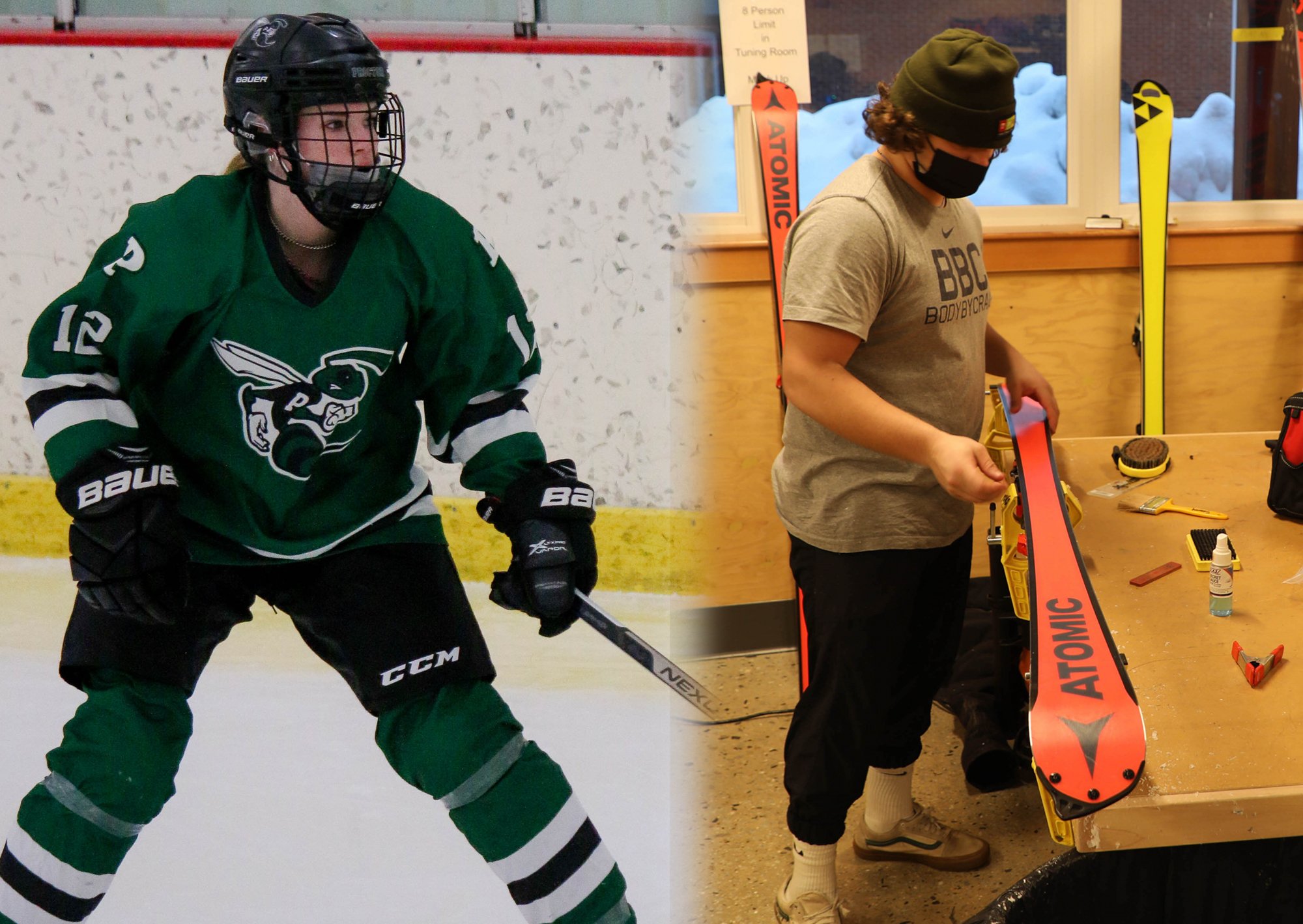 Marvin Award
Each season, coaches nominate two students (one male and one female) for the Marvin Award. The Marvin Award is given to a new student to Proctor that has made a considerable impact on his or her team through leadership, ability, and a positive attitude. This year's winter season Marvin Award Recipients are Charlie Seavey '24 (USSA/FIS Skiing) and Allie Cimis '22 (Girls' Varsity Hockey). Read what their coaches had to say about their impact on their respective programs below.
Allie Cimis '22 - Girls' Varsity Hockey
Allie made a smooth transition into her first season of prep school hockey with a high level of skill and unwavering work ethic. She brings intensity to practice day in and day out and is a fierce competitor in games. Her coaches appreciate her positive attitude and the encouragement she provides to her teammates. Allie is a competitor who wins 50/50 battles for the puck all over the ice. She also understands the game of hockey at a high level. She plays angles and gaps to her advantage. An offensive defensewoman, Allie is creative and consistently a step ahead of the play with her quickness and uncanny ability to anticipate the next actions. She is a huge addition to this year's roster, and we look forward to her continued impact on the ice at Proctor for years to come. Congratulations, Allie!
Charlie Seavey '24 - USSA/FIS Skiing
Charlie LOVES skiing! He's not motivated by the victory but the journey to hone his craft as a skier. In so doing, he elevates the people within his sphere. Charlie's journey this year included some significant and decisive victories. It's one thing to win a single race or an entire event, and it's another accomplishment to win at all three disciplines in which we compete: Slalom, Giant Slalom, and Super G. It's a really impressive thing to win ALL three of those events at a series that matters - the New Hampshire U16 Championships! Charlie is one of only a few Proctor athletes ever to win all three events in this series. Not only did he win, but he also did so decisively. More important than his victories, Charlie carries himself with humility. He is gracious toward his teammates and coaches. Charlie is the kind of teammate you want to ride the lift with, drive in the van with, and simply be around. His presence inspires others to strive to be their best.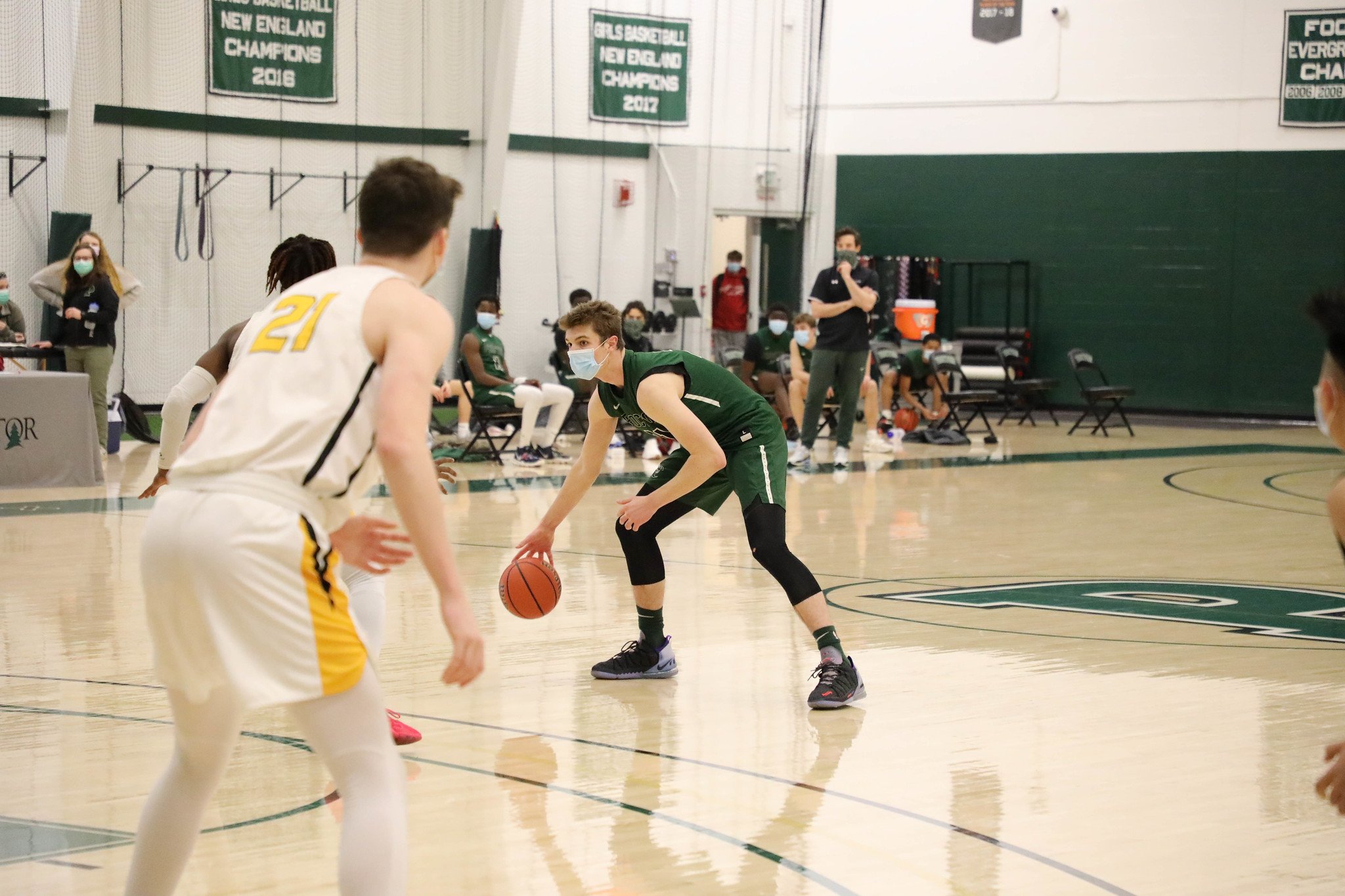 Boys' Varsity Basketball
Most Improved Player - Alex Nunn '22
Coaches' Award - An Nguyen '23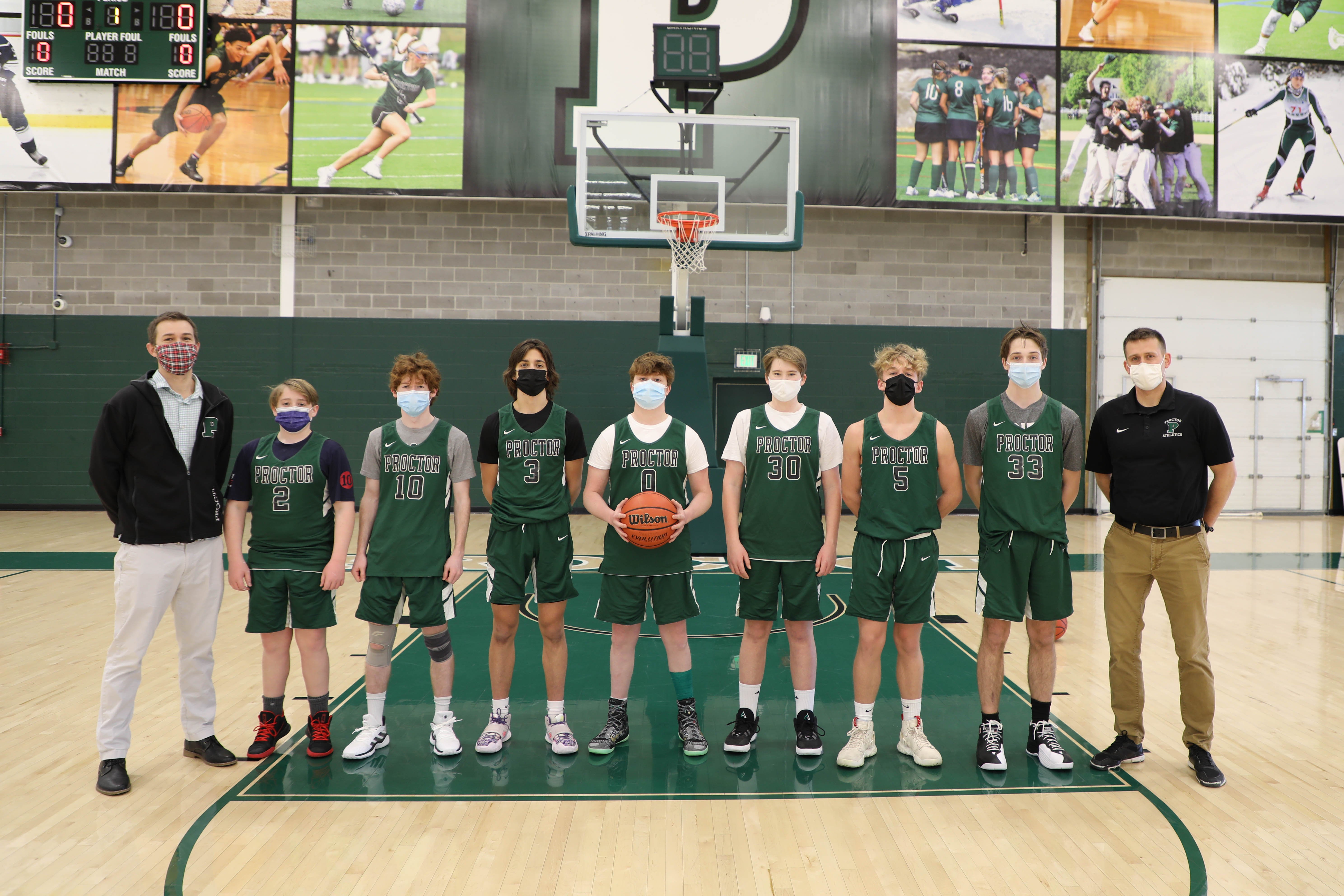 Boys' JV Basketball
Coaches' Award - Henry Ohler '24
Most Improved Player - Cam Chambers '24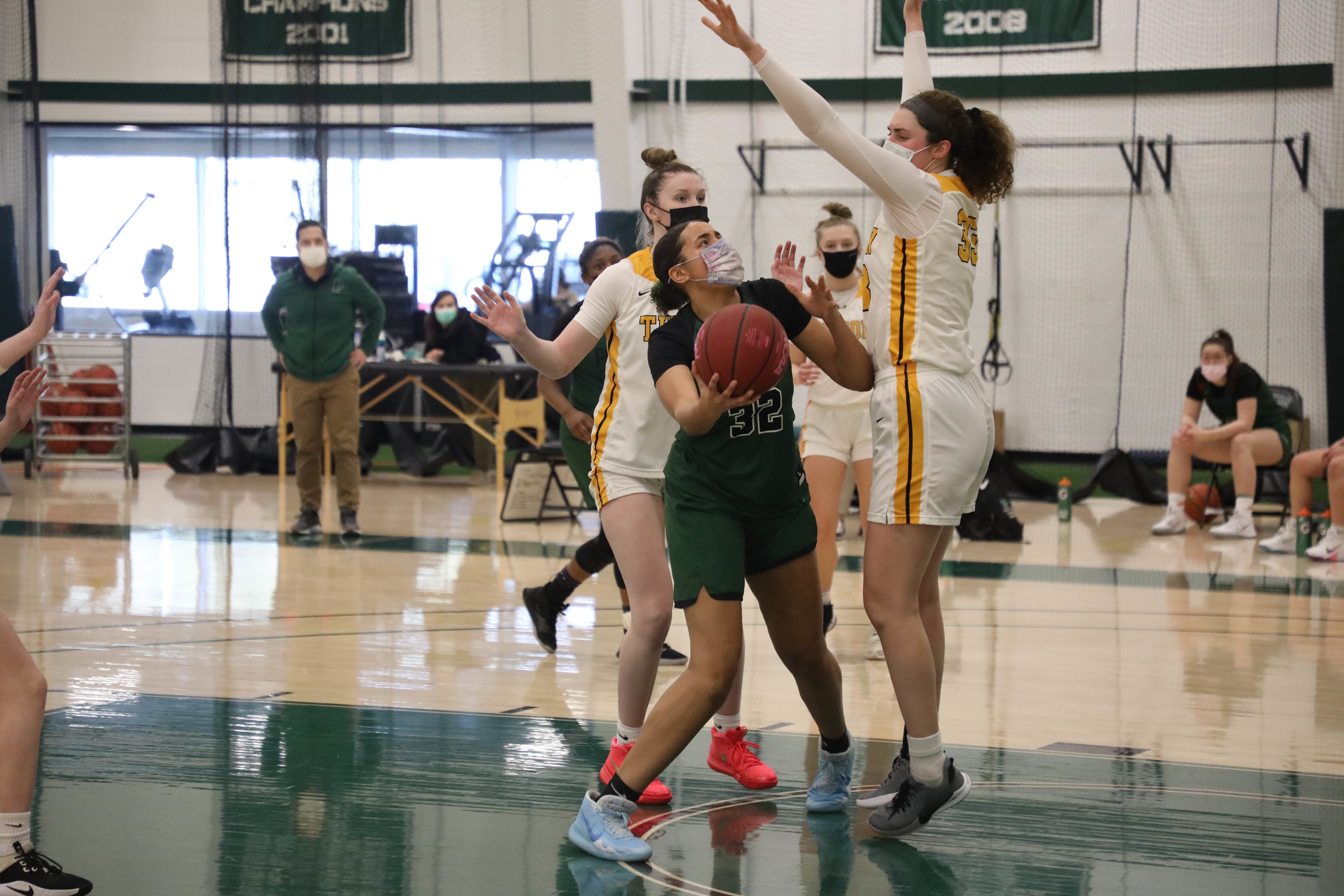 Girls' Varsity Basketball
Most Outstanding Player - Sophia Fontaine '22
Coaches' Award - Ashley Fletcher '21

Boys' Varsity Hockey
Wright Hockey Award - Cooper Rice '21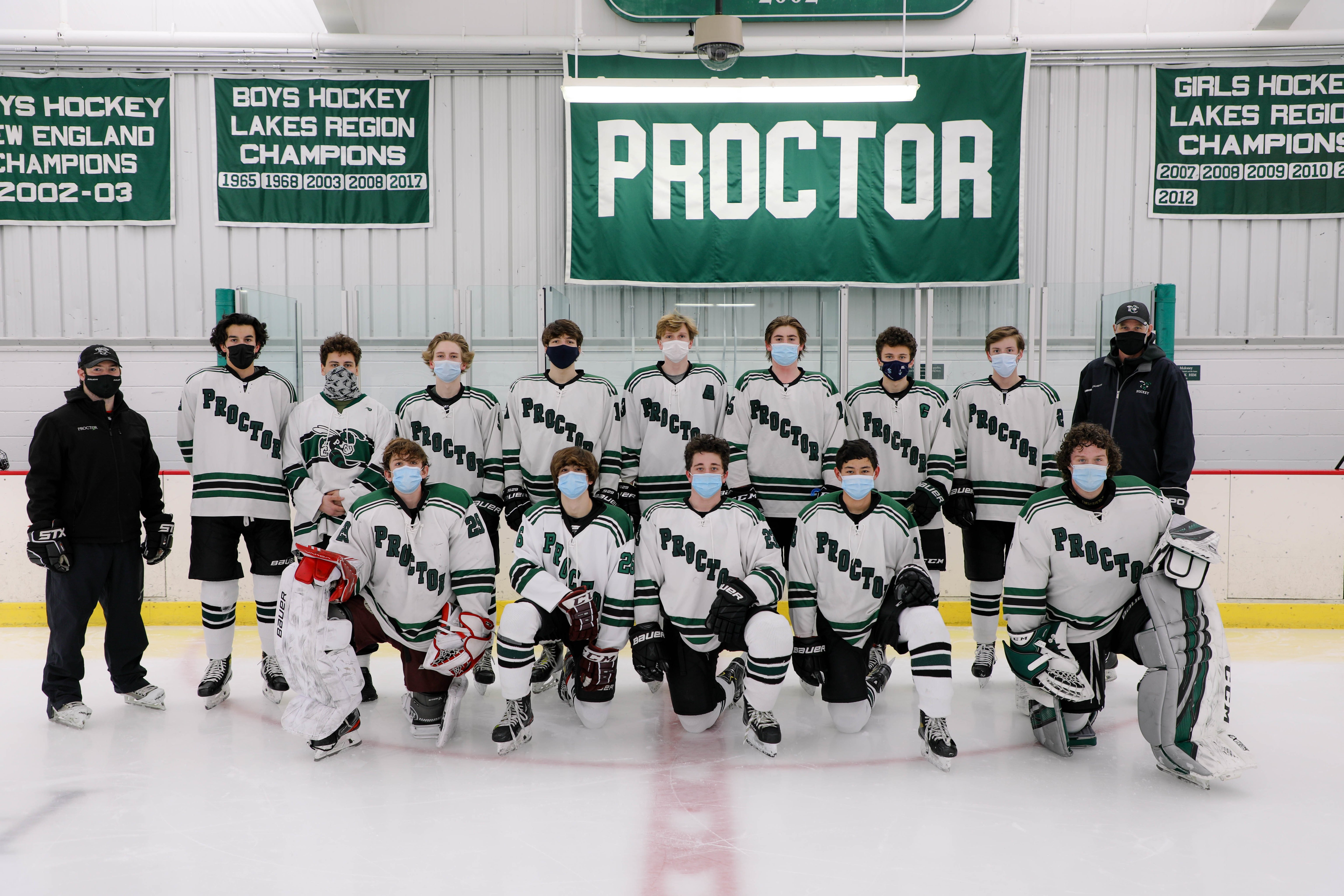 Boys' JV Hockey
Coaches' Award - Thomas Johnson '22
Most Valuable Player - Slater Whitehead '22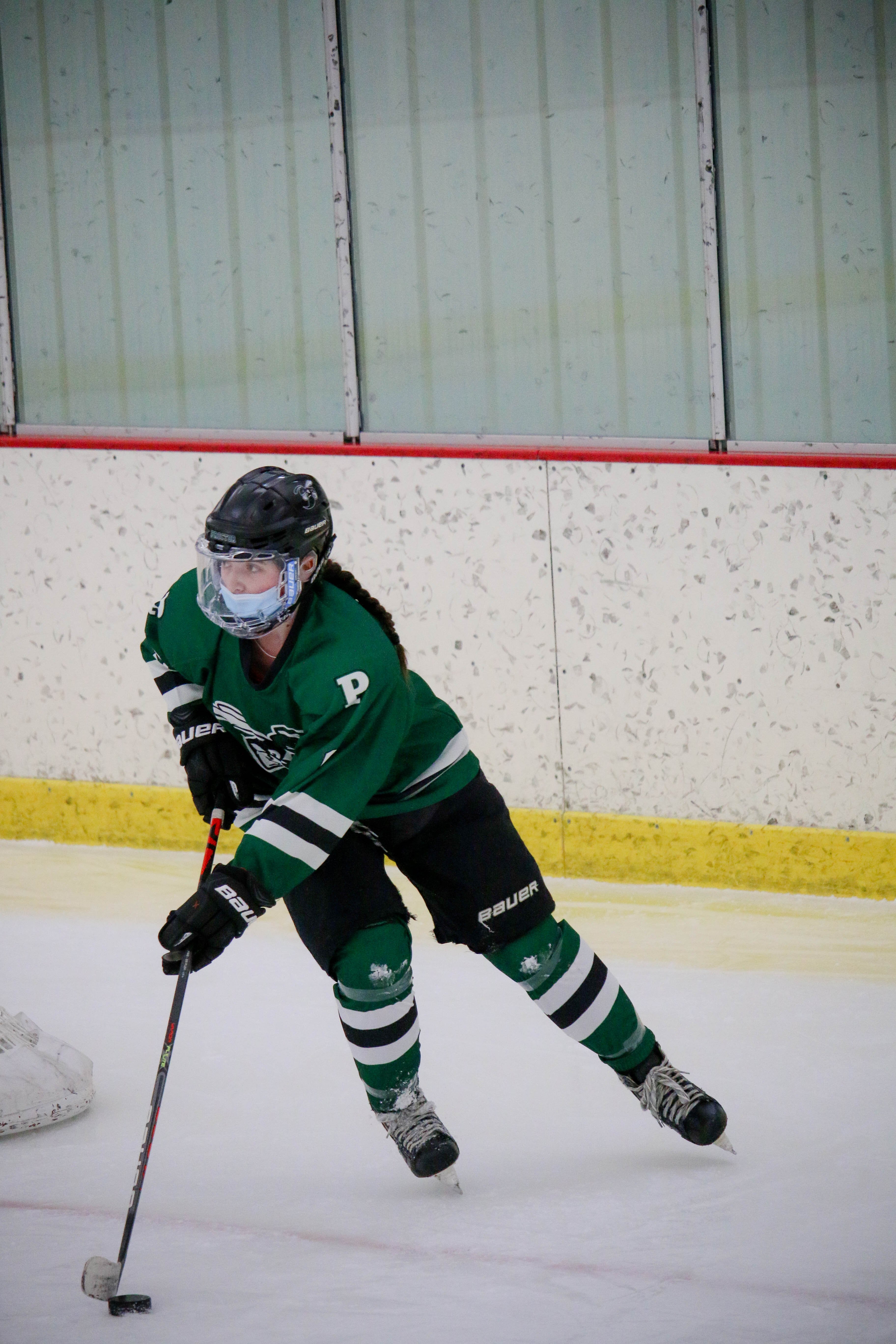 Girls' Varsity Hockey
Most Valuable Player - Natalie Daniels '22
Coaches' Award - Caroline Coyne '21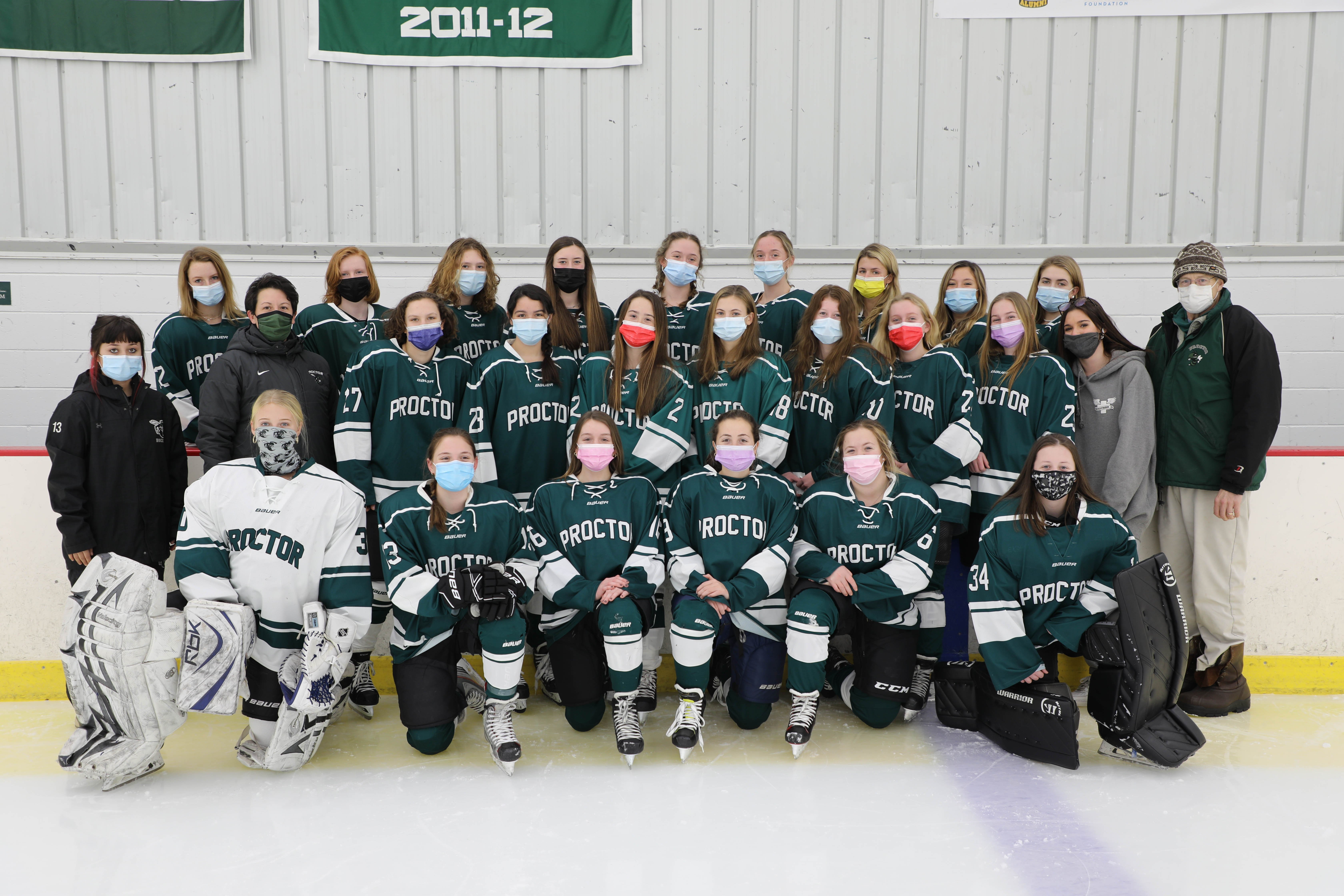 Girls' JV Hockey
Senior Leadership Award - Torie Ball '21, Katie Bent '21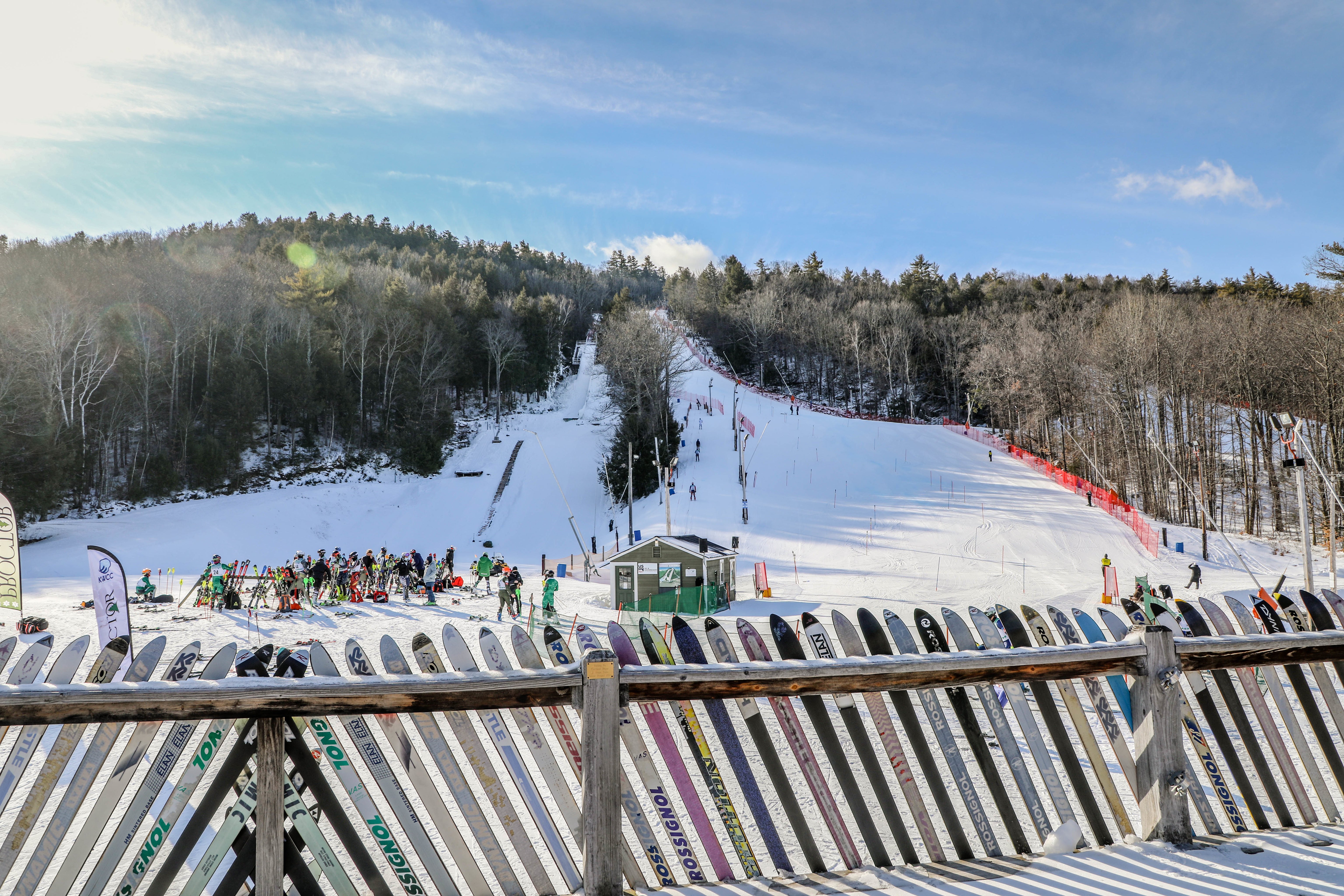 USSA/FIS Skiing
Watson Coaches' Award - Toby Wilkinson '21
Alpine Skiing
Most Improved Skier - Cara Jones '22, Lagan Salathe '23
Most Valuable Skier - Kai Deyett '22, Violet Kraft-Lund Marley '24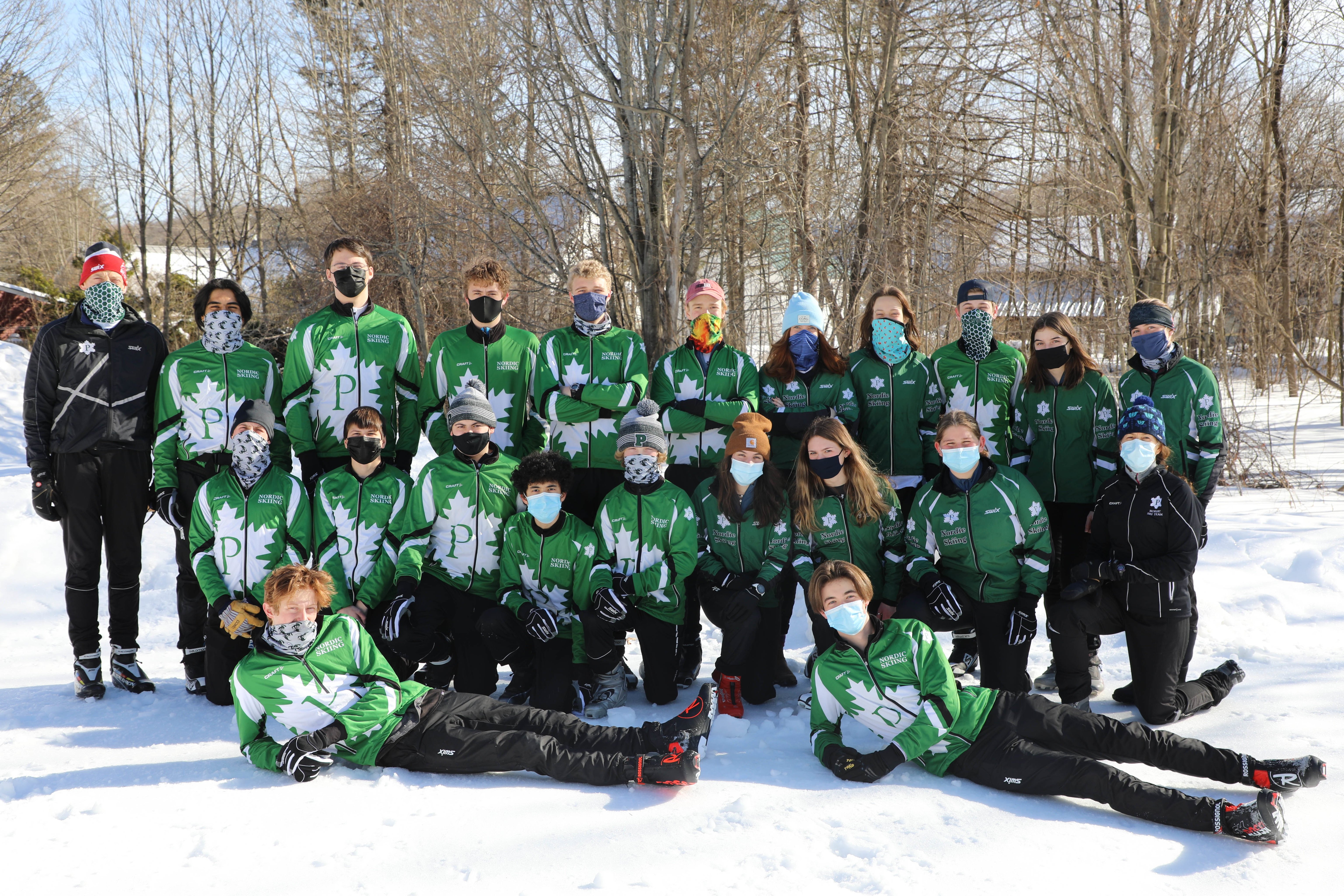 Nordic Skiing
Coaches Award - Nate Murawski '21, Phoenix Verite '23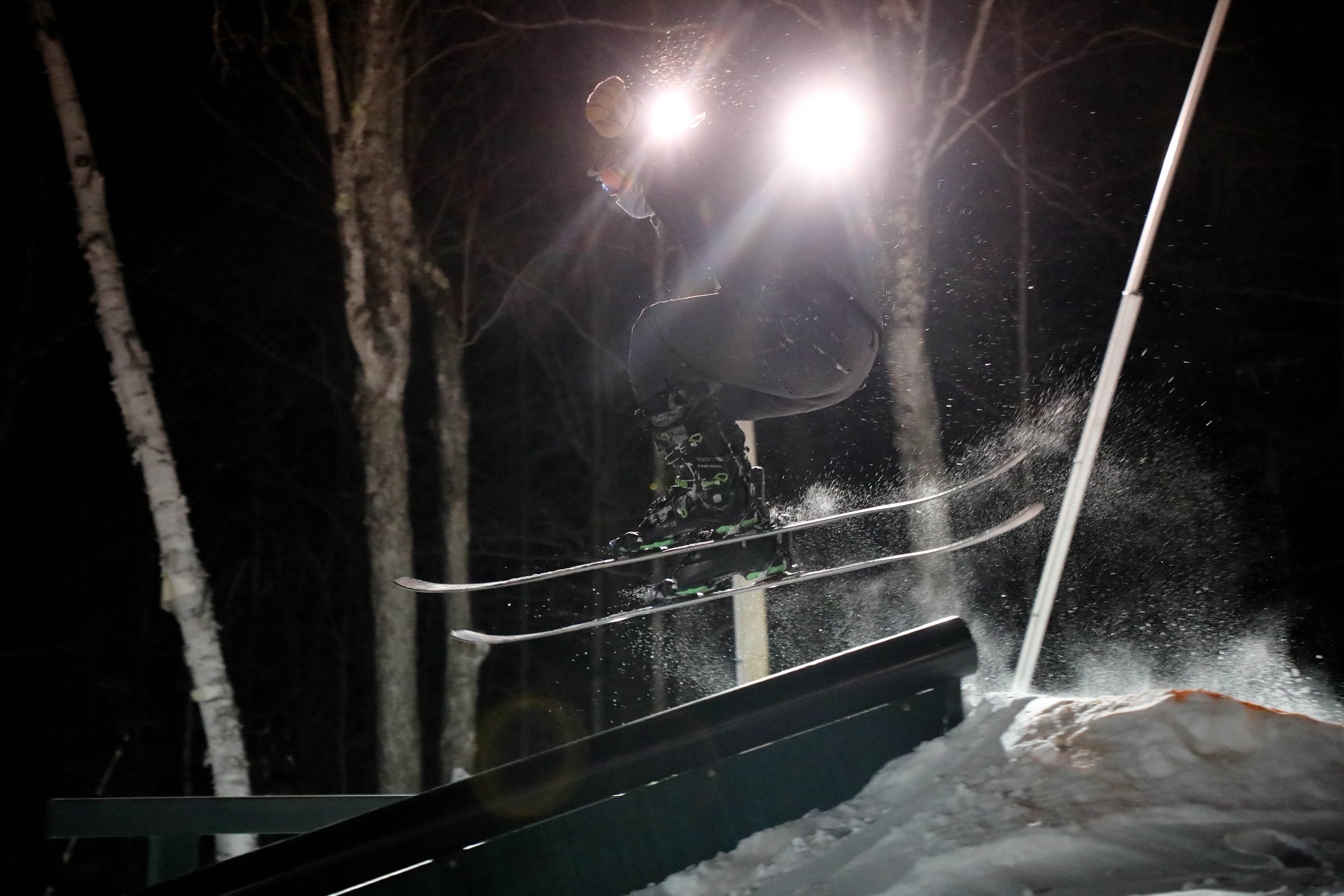 Freeskiing
Biggest Send Award - Camden Reiss '22
Most Improved Award - Jackson Etheridge '24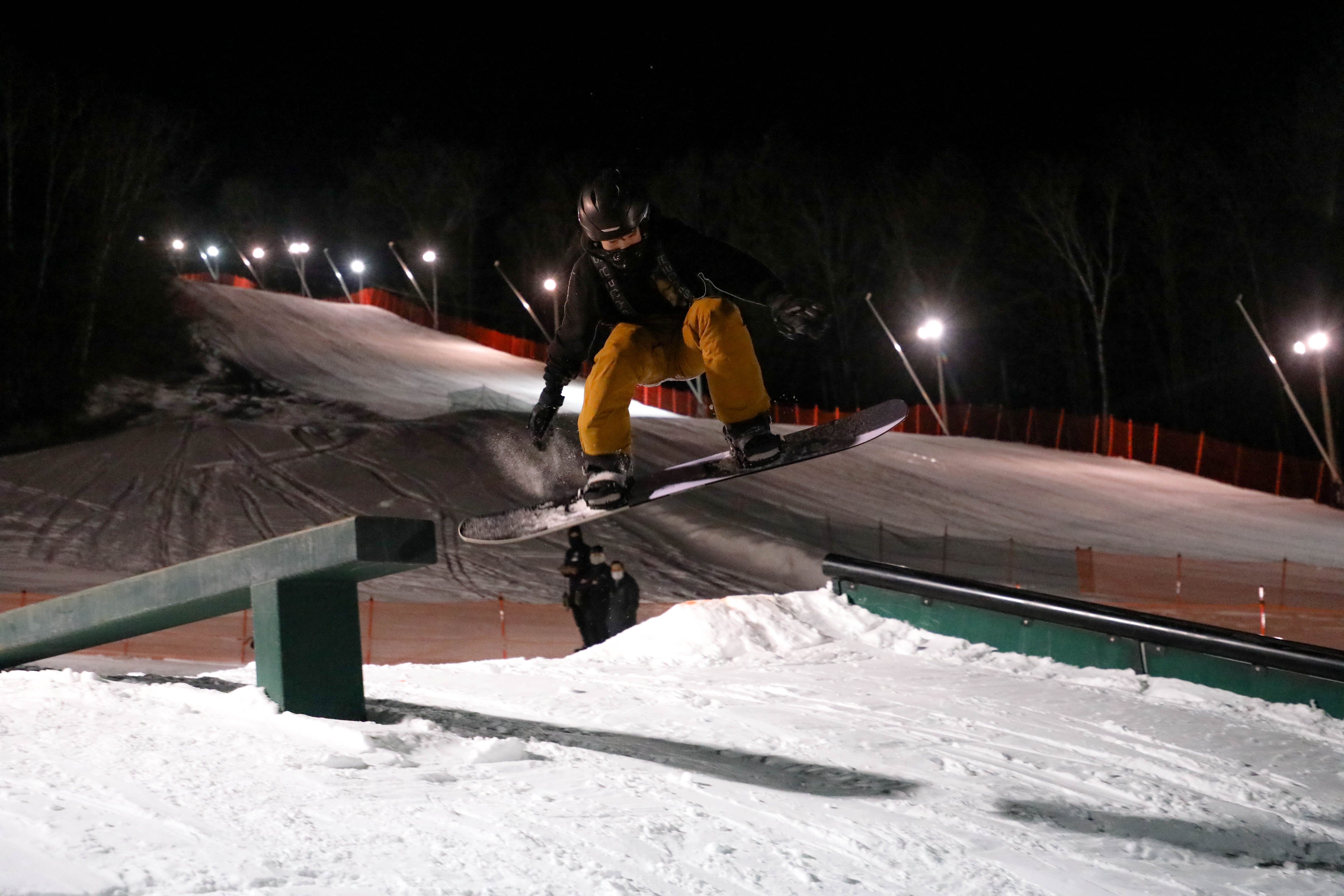 Snowboarding
Team Spirit Award - Amelia Spillane '22
Most Improved Rider - Eli Bigelow '23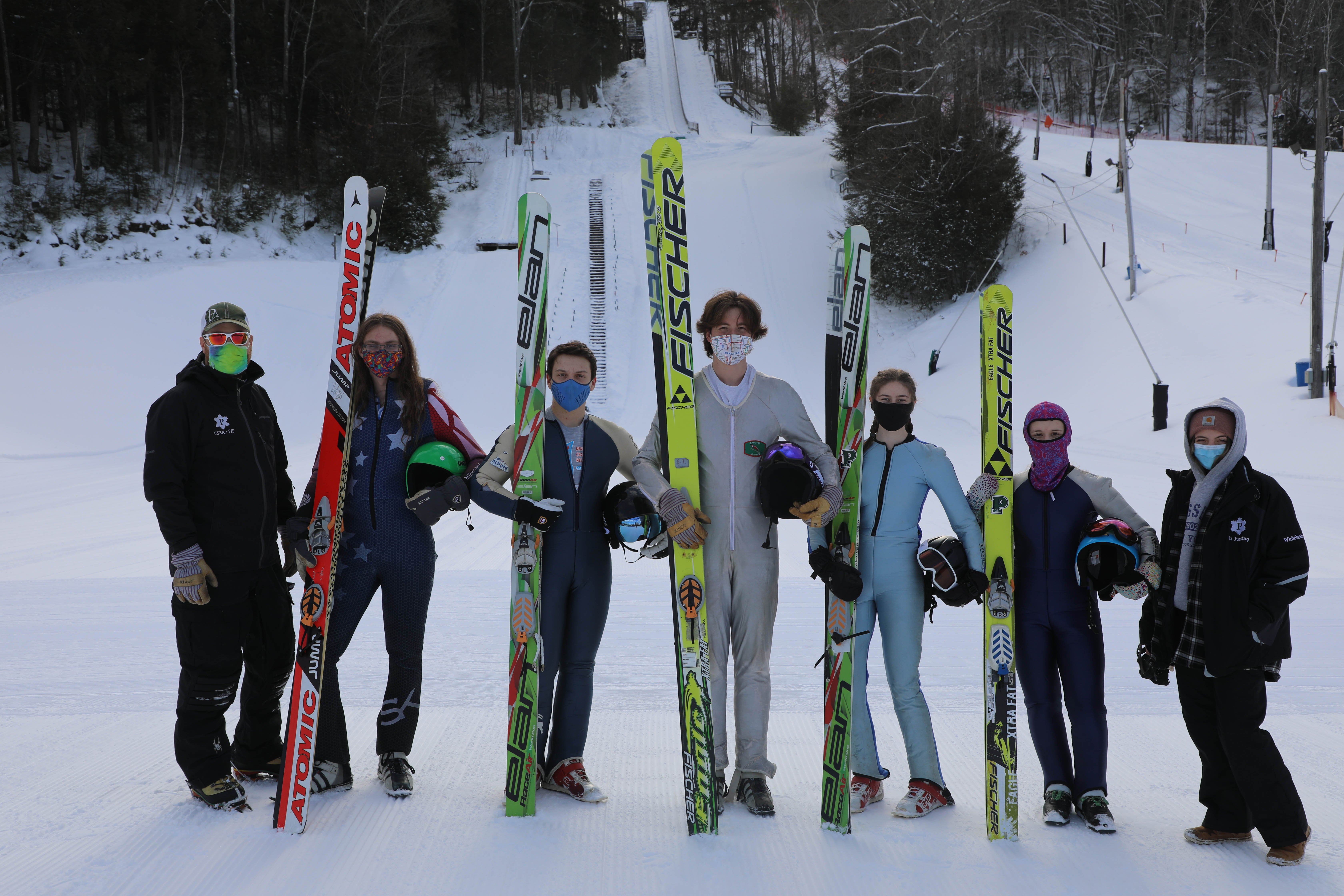 Ski Jumping
Most Valuable Skier - Ezra Taylor '21
Coaches' Award - Lillian Holley '23