For the last eight weeks, five Proctor sophomores have been immersed in Costa Rican culture, living with local host families, and learning an incredible amount of Spanish. Proctor in Costa Rica affords a language and cultural immersion experience to Proctor sophomores every winter and spring. Studying at the Monteverde Institute Costa Rica and living with local host families, students not only learn an incredible amount of Spanish and continue their regular sophomore level courses, but immerse themselves in one of the most biodiverse regions of the world. The sophomores studying on Proctor en Monteverde this winter reflect on their winter term abroad.
Bella '22
Looking back at our last nine weeks here in Monteverde, there is so much to say about everything. The experience, the learning, the people, the places, everything is unique and different from our normal lives. We've begun to discover the bigger world outside our small little New England bubbles. When I applied for this program last year, one of the things I wrote was how I wanted to experience the world around me and step out of my comfort zone, and this program definitely did that. I started off unsure of what I had gotten into then immediately remembering why I wanted to learn in a completely new place with a very different language. It's very hard for me to step out of my comfort zone sometimes, and this experience has proven that as a bigger challenge than I would have expected. One thing I can say for certain is this program has taught me so much about the world, Spanish, Costa Rica, and myself. I have grown, and my shell has gained a crack. One thing I've been thinking about since I started at Proctor was how before Proctor my shell was like concrete, and Proctor is helping me break out, one thing at a time. Costa Rica hasn't just helped me put a crack in my shell, but more of a hole!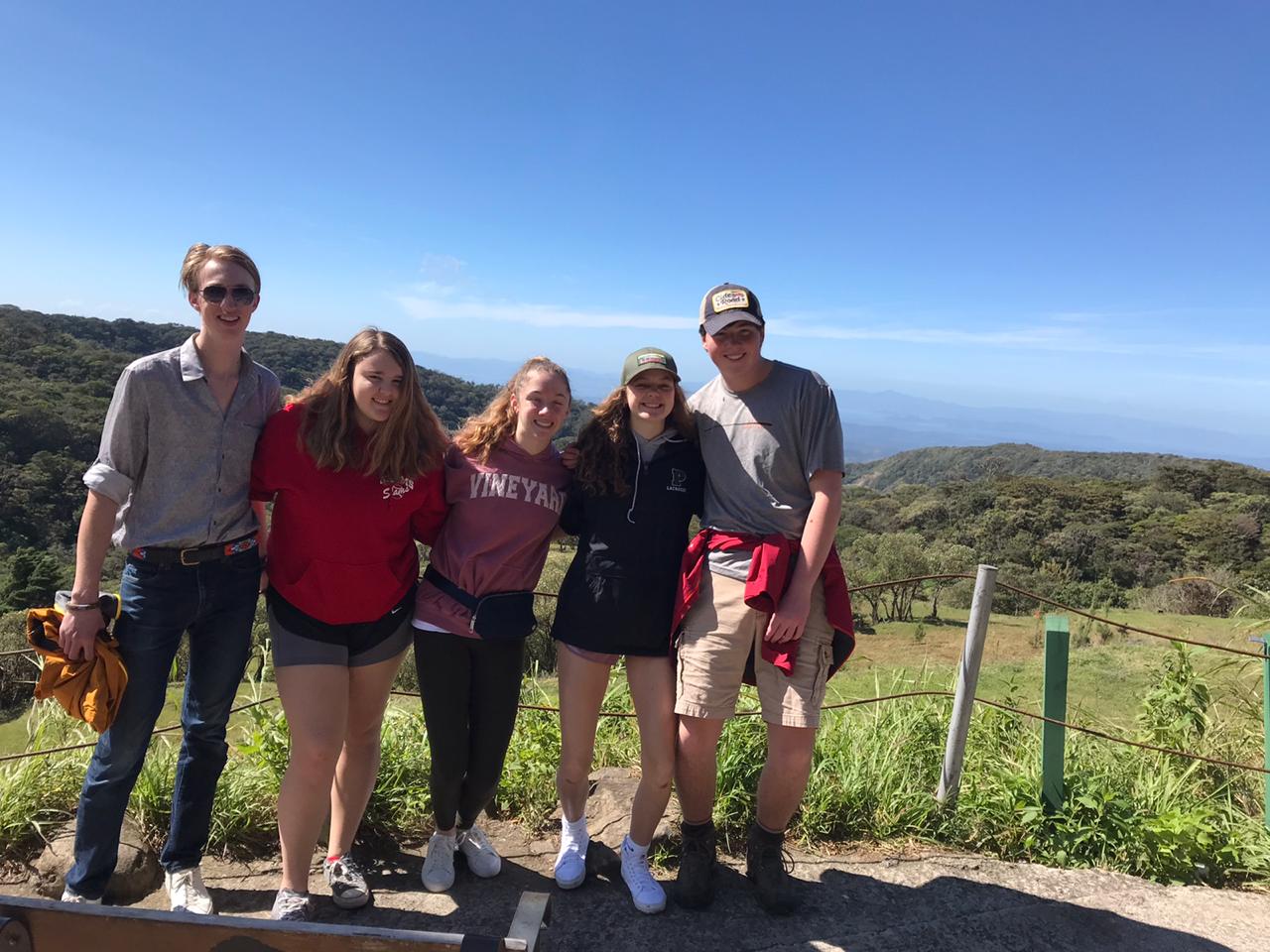 Patrick '22
Last night, I was looking through all of my photos on my phone for a project I had in English. As I swiped through, I became suspicious as to how quickly I was able to get to the very beginning of the trip back in January. Because of this, I thought that I lost some photos, or some days where I took photos didn't download onto Google Photos. When I started to scroll more slowly, neither predictions were true, and I was completely shocked as to how quickly my time flew by here. With each individual picture that I carefully observed, the memories, which felt like yesterday, flooded back into my brain.
Katherine '22
Wow...I can't believe it is already Tuesday and we only have 4 days left! This experience has been amazing and it will be so sad to leave. One big takeaway for me would be how much my Spanish has progressed. Learning a new language here is something that has been really exciting. With Spanish or any other language, you are able to communicate with people in a whole new way, opening doors to friendships, possible jobs, and more. It pushes you out of your comfort zone and requires you to make mistakes and embrace the embarrassment. I am thankful as I know most don't have the opportunity to learn a new language in an immersion setting, especially only in tenth grade. This is a life skill that will truly benefit me in the future and prepare myself for more opportunities to come. Not only being in a classroom but also being able to talk with waiters, bakers, store owners, and my host family in Spanish takes courage, but with practice, I eventually saw improvement. As I go back to the States I will be moving up to Spanish 3 since I want to continue to enhance my Spanish. After nine weeks here through learning in fun and a classroom setting I know that I will forever remember the people, places, and views from Costa Rica that have impacted me greatly.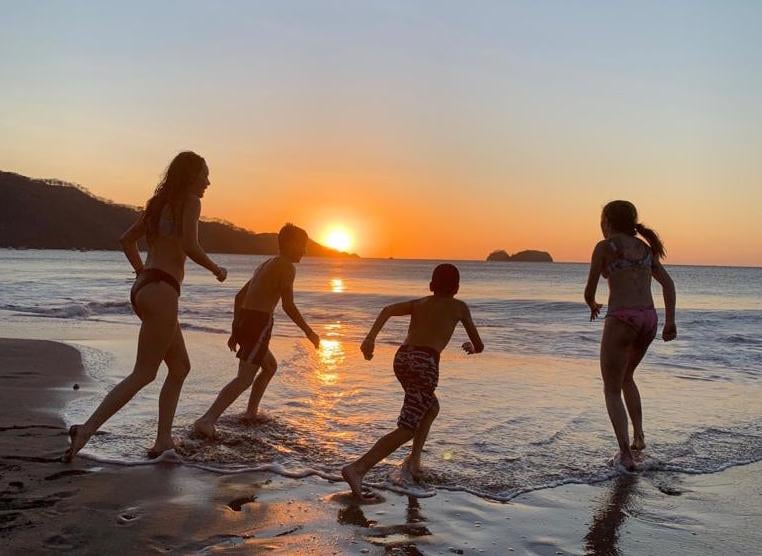 Cassidy '22
I cannot stress enough how influential this experience has been to my mindset and overarching perspective on life as we live it. I remember that first night at Kathia's Bed & Breakfast vividly having no idea what I was about to encounter and I had no idea what to expect. But what I have learned is that you don't need to expect or worry about anything in the future, but you have to value the time you have in the present. It is so significant to stay open-minded and positive through these experiences as well, as it can completely change how impactful this trip affects you in the end. If you are coming to Costa Rica this spring or planning on venturing here next winter or spring and you are reading this, remember how essential it is to not only remain positive and present, but to try. Especially in the language portion of this excursion, it is important to be present within your homestay because the only way you can become comfortable with someone is through experiences, interaction, connections, and laughing. Despite if you speak English or Spanish, laughing will forever be a universal language. Through your mistakes and ignorance of the language, I promise you that 9 out of 10 times, your mistake will result in laughter. All these families are fully aware that immersing yourself in another culture can be extremely difficult, but they do want you to try. Therefore, don't hide in your room and be afraid, converse with your family and be confident when you do so. As a last piece of advice, walk everywhere and discover all the beautiful views Monteverde has to offer :) Remember who you are and what you stand for through these experiences, and you will find yourself enjoying and cherishing the little moments way more than usual. Thank you, Monteverde, for expanding my knowledge and for allowing me to wonder and treasure an area full of life. Cheers to a new adventure!