Each of Proctor's five term-long off-campus provides a unique experience to students. For the six sophomores studying abroad in Monteverde, Costa Rica, living and learning in one of the most biodiverse regions in the world provides a hands-on learning laboratory unlike any other. Read reflections from the group's recent hike into the Children's Eternal Rainforest by Presley '24, Willem '24, and Hayden '24 in this blog post!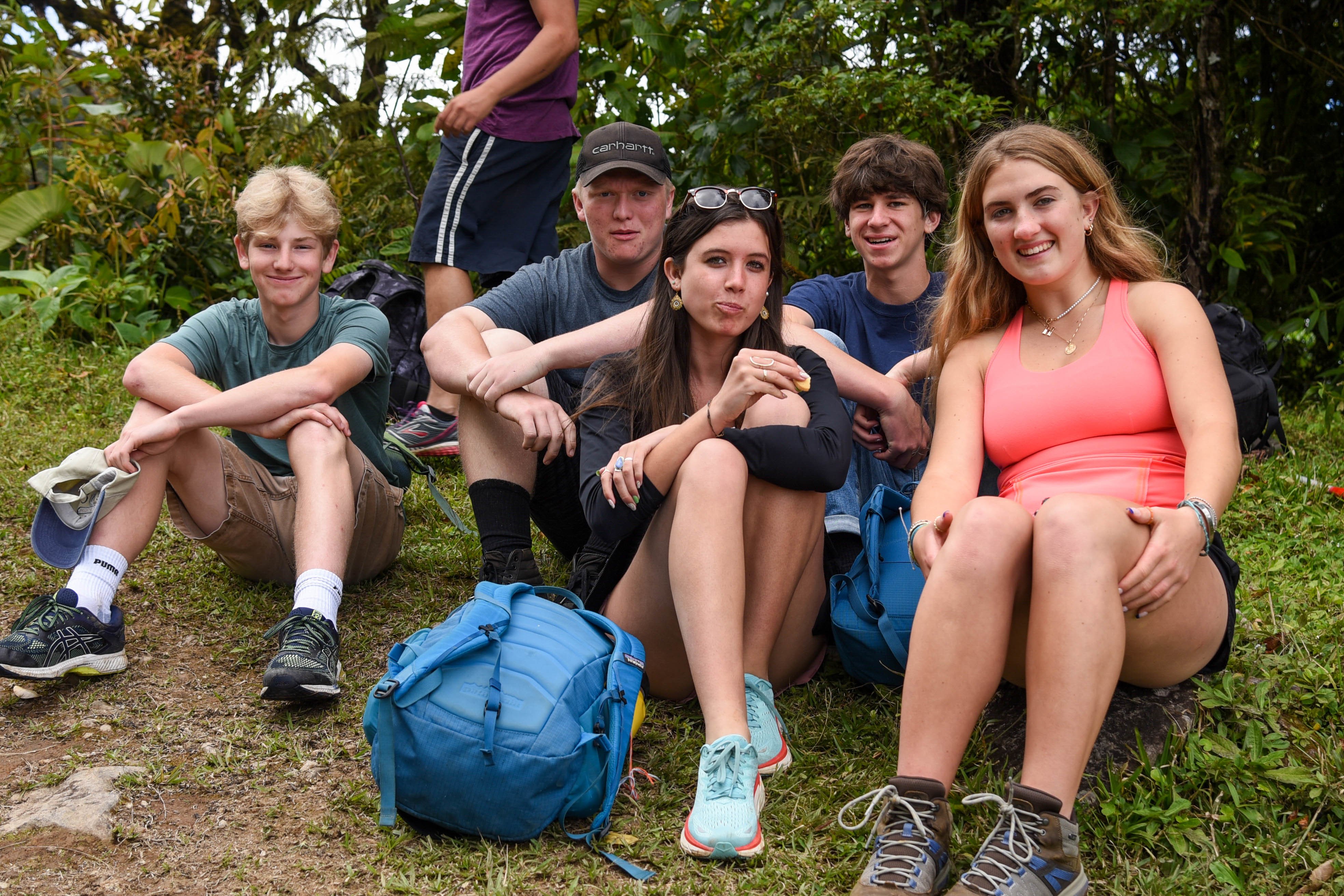 Presley '24 | Hiking in the Children's Eternal Rain Forest
On January 28, we met up with Mark Wayne right and started our hike down to the field station. We were getting education lessons about our surrounding environment on the way down while looking at different animals, plants, and the incredible volcano. We Eventually made it to the bottom. We were greeted with a delicious lunch and some free time to lay in the hammocks.
On our first night, we went on a night walk. It was incredible how mark could spot the tiniest creatures with just a flashlight. We learned about spiders and all their different webs, the freshwater crabs, and all sorts of other animals. We turned off all lights and just took in the darkness at one point. Letting our eyes adjust, we could see the light of the stars and moon above.
On our second day, we went on a long hike in the children's eternal rainforest. We learned about all different plants and how they have helped medicine. For one hour, we sat by ourselves, taking in the forest without the interruption of human noise, getting time to reflect on the trip so far. After the long hike, we went back, ate lunch, and took some naps. After, we built something out of resources around us in the rain. Hayden and I decided to reach back into our childhood and build a fairy house. After, we got a talk about frogs that have gone extinct and those that have repopulated.
On our third and final day, we hiked back up to the top, saying goodbye and thank you to Mark and the staff at the field station for everything.
This indeed was a once-in-a-lifetime experience.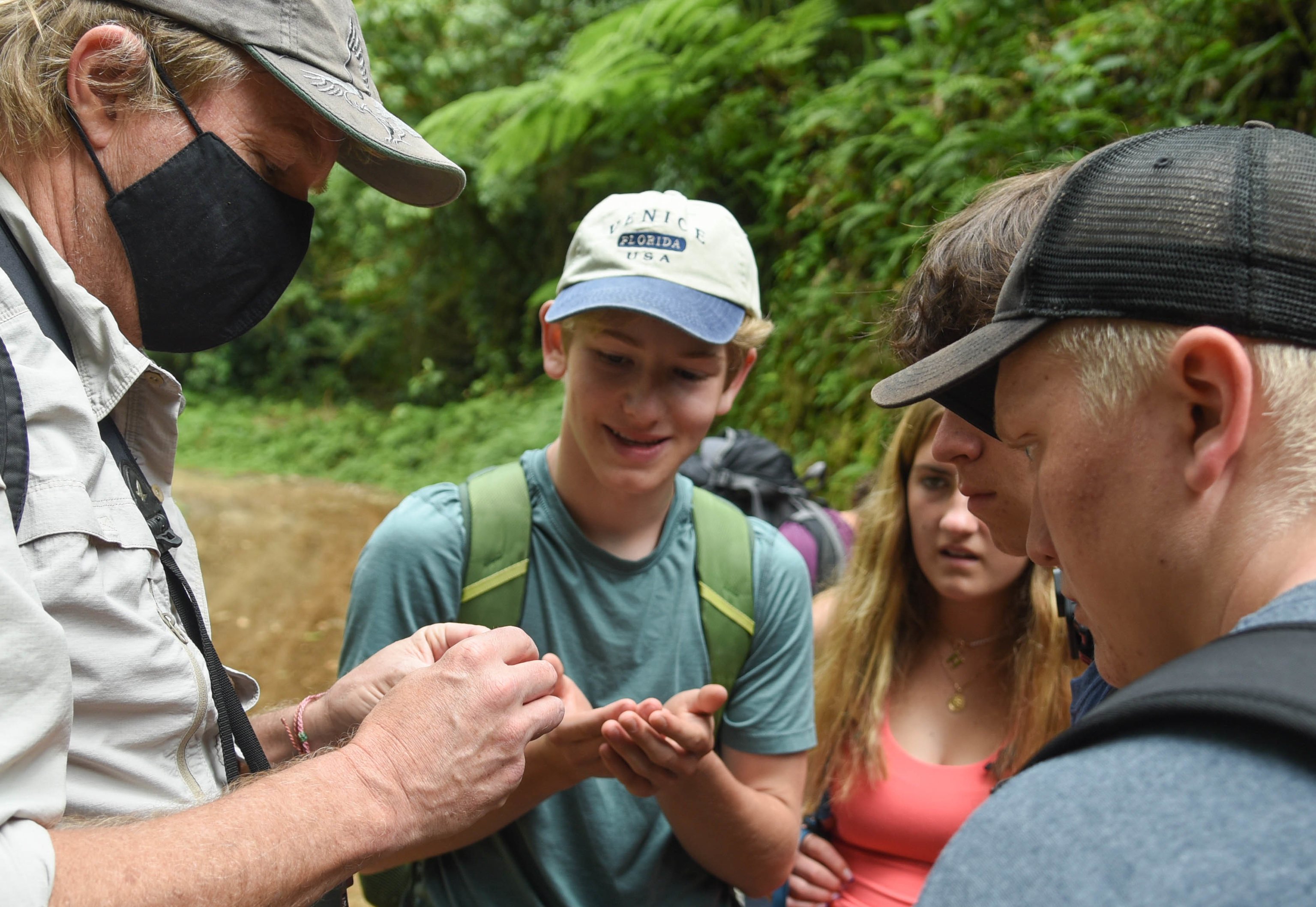 Willem '24 | When Time Flies
Today is February 11, 2022. Just 23 days are all that is left of this semester abroad and it's crazy how fast it really has gone by and I'm afraid that these last days will slip by without being fully appreciated. COVID-19 has put a slight hiccup in the schedule and I find myself wasting a week of precious time in quarantine. Luckily, I am the lone survivor of the group, not coming down with any illness.
Last weekend we hiked as a group into the children's eternal rainforest and got to experience first hand the biodiversity in this environment. From the cabin you could see a once active volcano and could spend the day lounging in hammocks with a nice breeze blowing by. Our guide was incredibly well versed on many species that inhabit such a unique forest. We found ourself spending several hours walking through dense forest seemingly untouched by man. Three days and two nights was simply not enough to fully explore, however, the hike in and out supplied sufficient views to carry on. We were graced with beautiful weather and I honestly wish we could have spent more time there.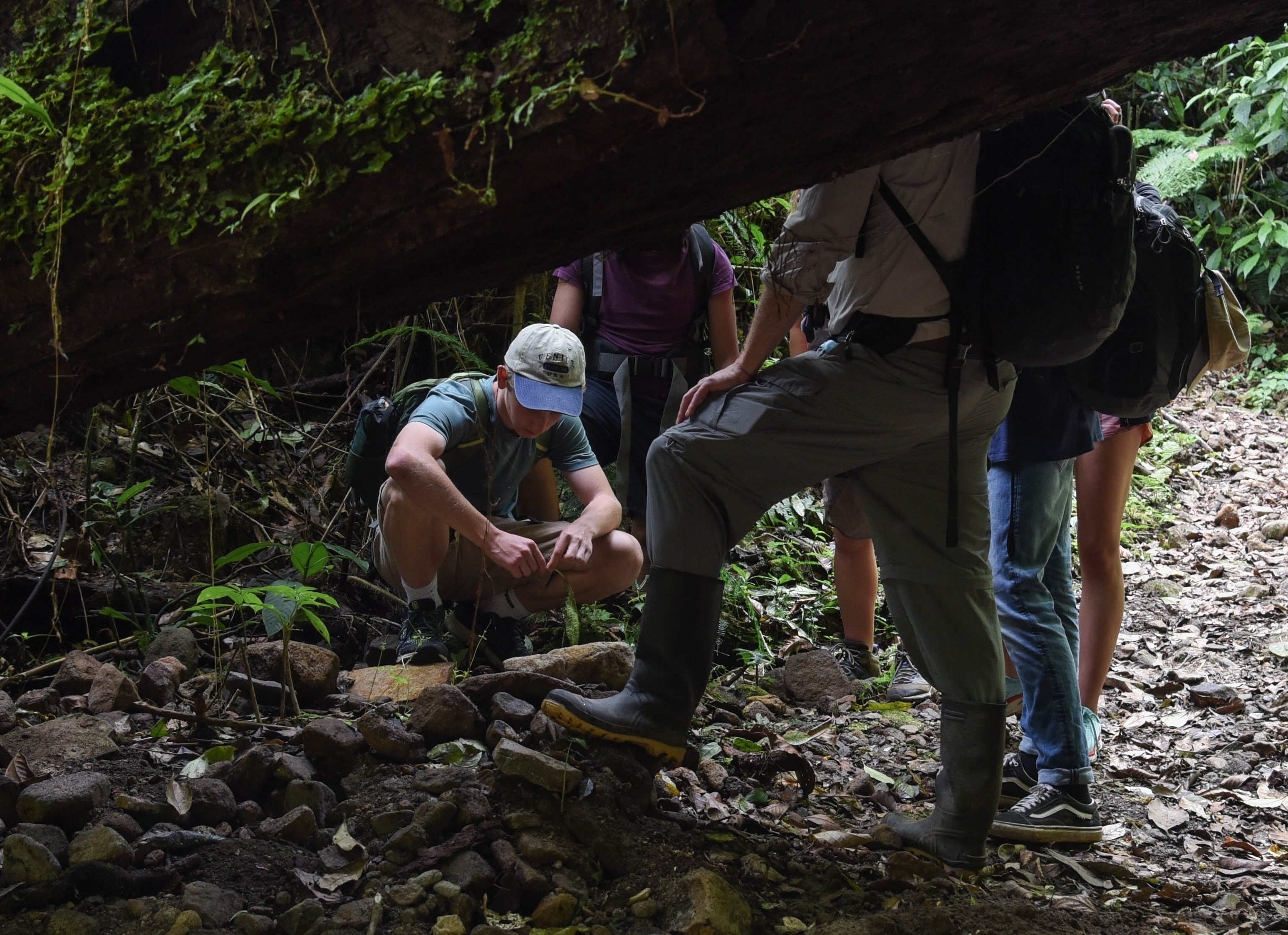 Hayden '24
At the beginning of our trip, Kathia had told us that we will be traveling down to the San Gerardo field station with Mark Wainwright, initially I was somewhat skeptical seeing that I have been enjoying my time in town so much I found I was somewhat reluctant to leave. But looking back this is one of the most amazing experiences.
We left Friday morning and I hate to say it but I was somewhat sad to leave my phone. But once we started walking I was immediately intrigued by the nature and my surroundings. As we hiked down the mountain Mark pointed out tons of different species and plants everything was just really interesting to learn about. After a long walk down we were pleasantly surprised by a very well-kept, and rather nice, field station. I think we had all been expecting to be sleeping in lean-to's In the San Gerardo field station certainly exceeded our expectations. We spent the rest of the afternoon lying in hammocks on the balcony overlooking the stunning view of the volcano. I had never seen a volcano before and I was truly amazed by its sheer size. I couldn't seem to take my eyes off it. It is something that I will never forget.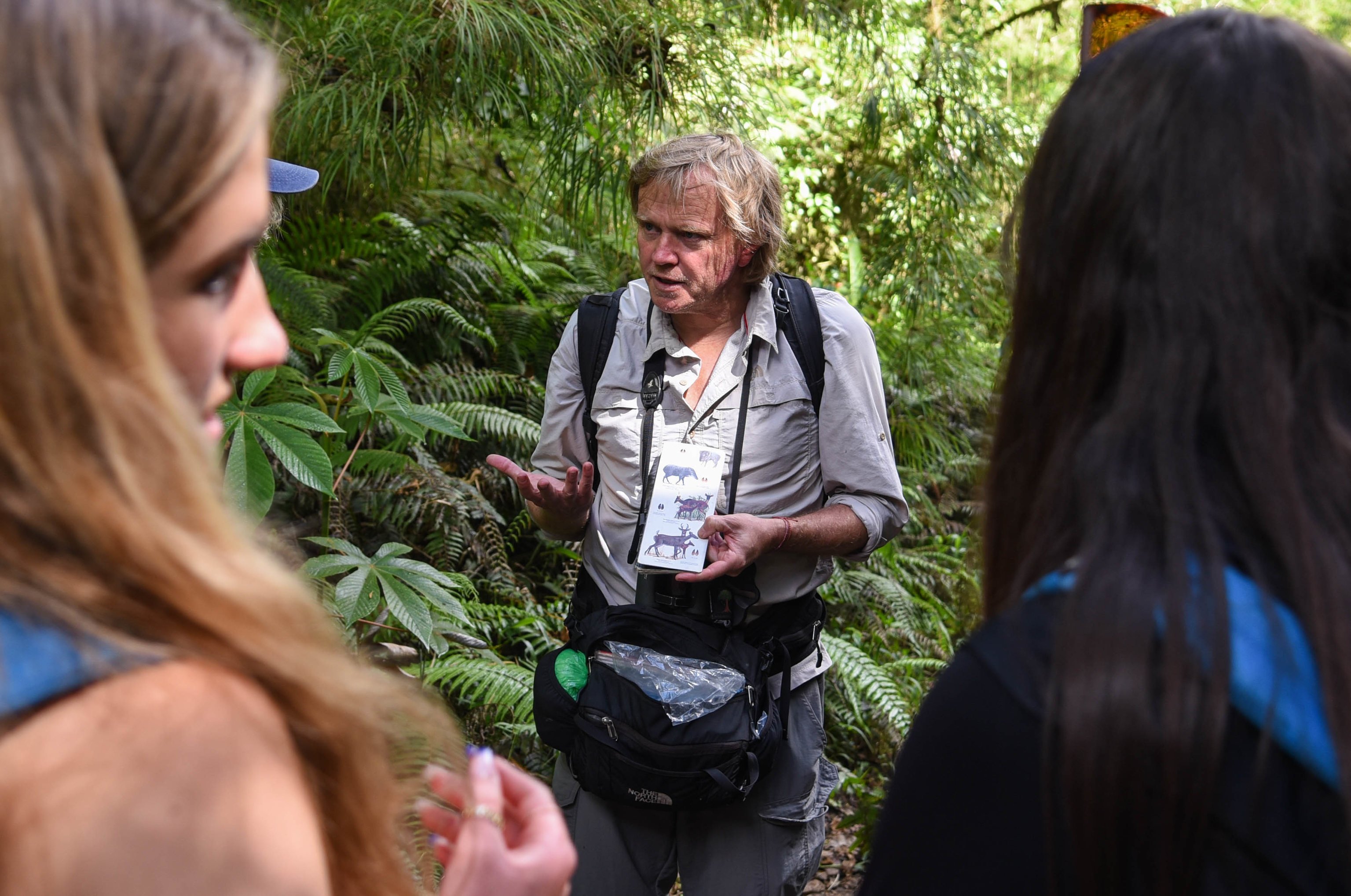 That night after dinner Mark took us on a night walk. I was genuinely horrified in the beginning seeing that I despise spiders and most other bugs. But as we walked through the woods I gained an appreciation for the dense life within those woods. We turned off the flashlights and I was immediately taken aback by the darkness that surrounded me. When I tell you it was dark I mean that if you were to look to the left and then to the right, you genuinely couldn't tell which way you were looking. There's something really amazing about the stillness of the forest despite the constant hum of life even at night. We decided to sleep in the hammocks, in all honesty it was very cold and not the most comfortable experience, but the sunrise over the volcano made it well worth it.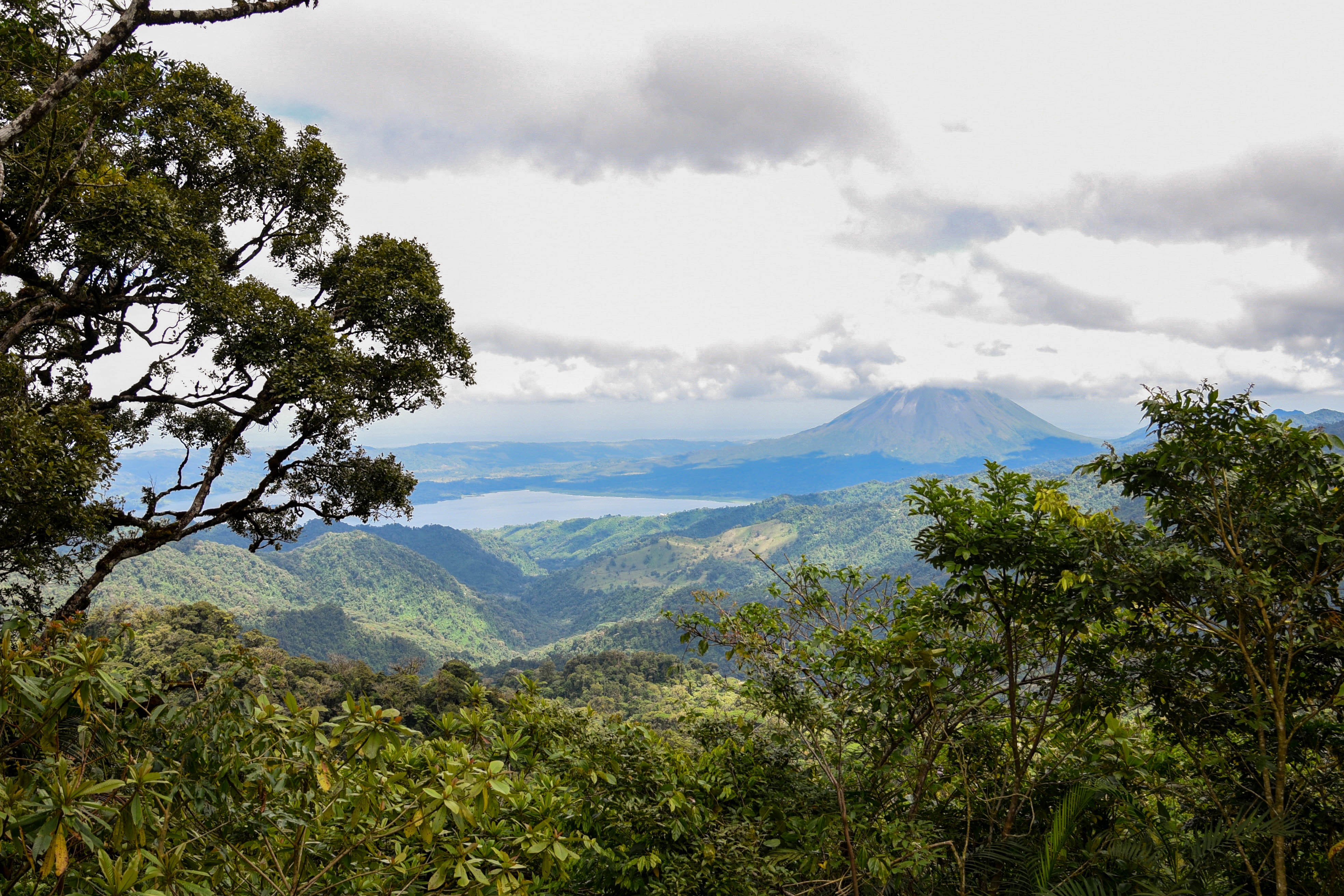 The next morning Mark took us back into the woods and we walked for a good two hours before he announced we would be doing an hour long solo. I was less than thrilled to hear this seeing that I do not necessarily enjoy being in the woods alone. Immediately after being left alone I had a few panicked thoughts. I could hear lots of different animals but I could not identify what they were, and in my mind I was hearing a jaguar. In reality I think it was the wind. It quickly became obvious I was out of my comfort zone and somewhat out of my element. But I decided that telling myself that I was going to be eaten by a jaguar was not going to make the experience more enjoyable, and I decided to just try and take in my surroundings. The majority of my hour I was uncomfortable and anxious but I was able to find some sense of calm after letting go of my jaguar theory.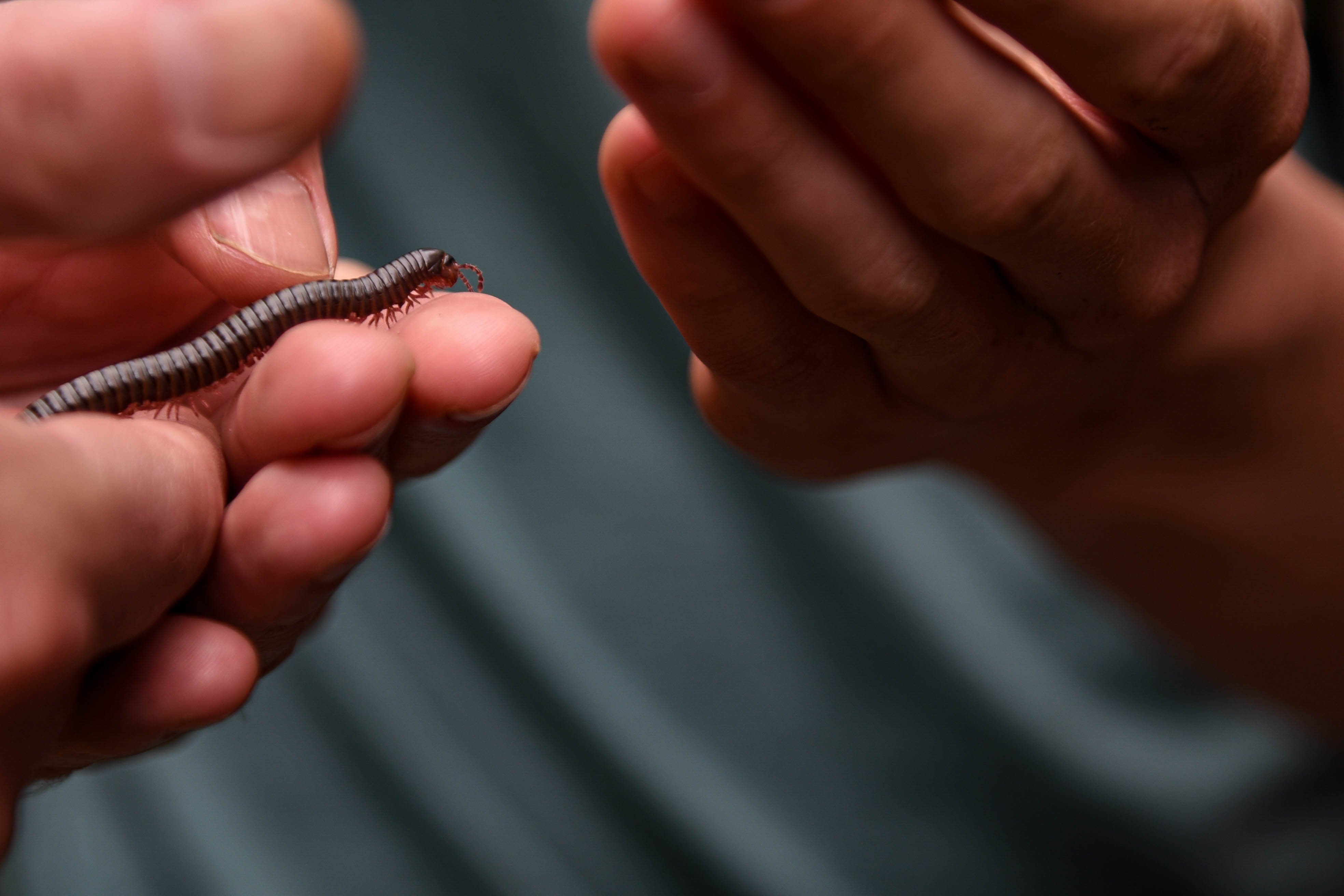 There's something about the massive, ancient trees surrounding you that make you feel rather insignificant. The woods in San Gerardo are so untouched by anyone that your presence feels rather unwanted and unnecessary in a way. As I spent more time alone the hour passed slower than I would've liked. I'm not sure that I would do it again by my own will, but I am very very thankful for that experience because I feel that it truly changed my perspective on what I am capable of enduring and my impact on my surrounding environment. At the end of the hour I was relieved to hear my friends coming down the trail. Together we walked back to the field station. We spent the afternoon outside making art out of leaves which was a very cool project. And we received another lecture from Mark, this one regarding frogs and their sudden disappearance in the Monteverde area. The next morning we hiked out and I was not as relieved to be done with this trip as I had initially anticipated. This experience it's truly once-in-a-lifetime and I am sure that I will never forget my time spent in San Gerardo, especially my time alone in the forest.