As Proctor students returned campus in Andover, New Hampshire, ten students traveled from Boston to Madrid and then onward to the small city of Segovia in central Spain. Apart from safety-related shifts due to the ongoing pandemic, the core of this off-campus program remains unchanged. Just as they have since the 1970s, host families welcomed a new group of Proctor students to their city and into their homes, providing them with invaluable linguistic and cultural immersion (and life) experiences.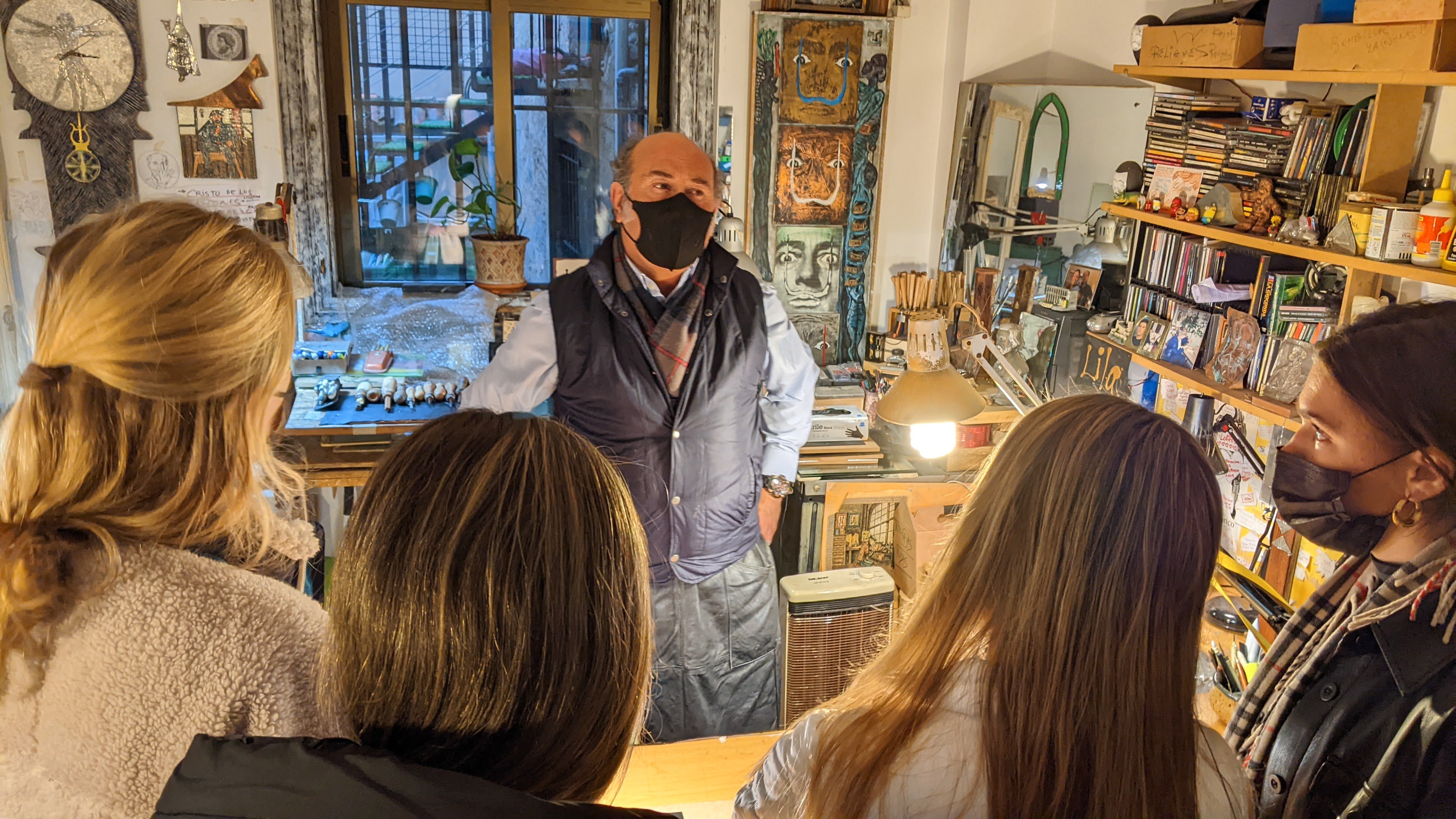 The group met up at Logan International Airport, clearly anxious to start our adventure. We said our goodbyes and hopped on a six-hour flight to Madrid! The flight was a red-eye, so none of us had much sleep before meeting Luis and Ellie at the airport in Madrid. We slept the entire hour-long bus ride to Segovia, where we would meet our host families and were introduced to the city for the first time. The initial conversation with our host families was shaky, and it took some time to get used to the language barrier. They were very patient and willing to speak slowly so that we could understand.
My First Day in Segovia | Catherine '23
My first day with the host family was super interesting because they were excited to show me around the house. They made sure to go into detail on each room on what it was used for. They took great pride in their shoe collection and made sure to pull each pair of sneakers and slippers from the closet so that they could see my reaction. After that, I knew I would like them.
Their apartment is somewhat close to the school and, although at first I had a hard time navigating my way throughout the neighborhood, I feel pretty confident getting myself to coffee shops and restaurants now. My host parents, Pilar and Jose, are incredibly helpful and I am grateful to be staying with them for these next couple of months.
First Impressions of My Segovian Host Family | Oscar '22
I was luckily paired with the host couple Cruz and Miguel. They have two kids who have grown up and moved out of the house leaving them in need of a kid to spoil. They brought me into their home and immediately started running around trying to make me comfortable.
Cruz hurried to the kitchen to make me food, while Miguel took off my shoes and began trying different slipper sizes on my feet. The rest of the night was consumed by long conversations on google translate as I shook the rust off my Spanish skills. They continued to be generous and accommodating until an early jet-lagged bedtime at 9 o'clock.