Proctor en Segovia traveled to Portugal's Alto Douro region and second city, Porto, for the first time, and students were captivated. Porto is, of course, still on the Iberian peninsula and only a half day's drive from Segovia, but we felt as if we had entered another world. Students were captivated by the richness and contrast of the colors, and the contrast of modern and ancient, land and water, world languages, and Spain and Portugal. Enjoy selected journal entries from Jaz and Eva!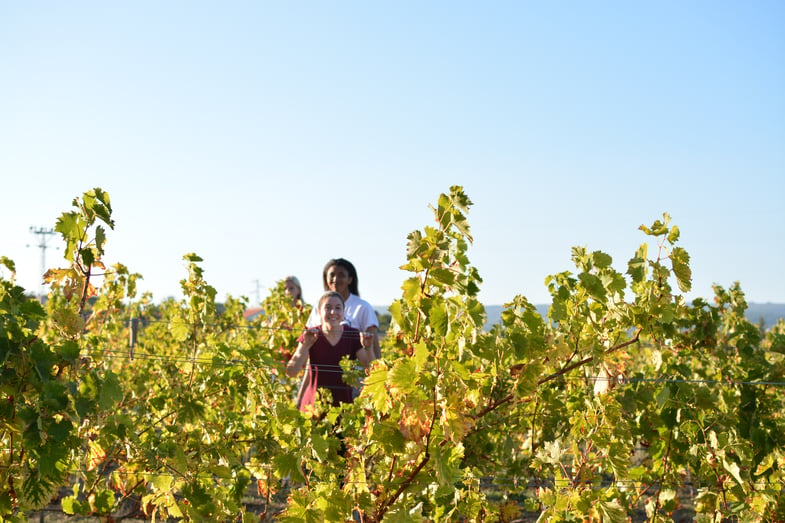 Students toured a winery in UNESCO World Heritage region Alto Douro.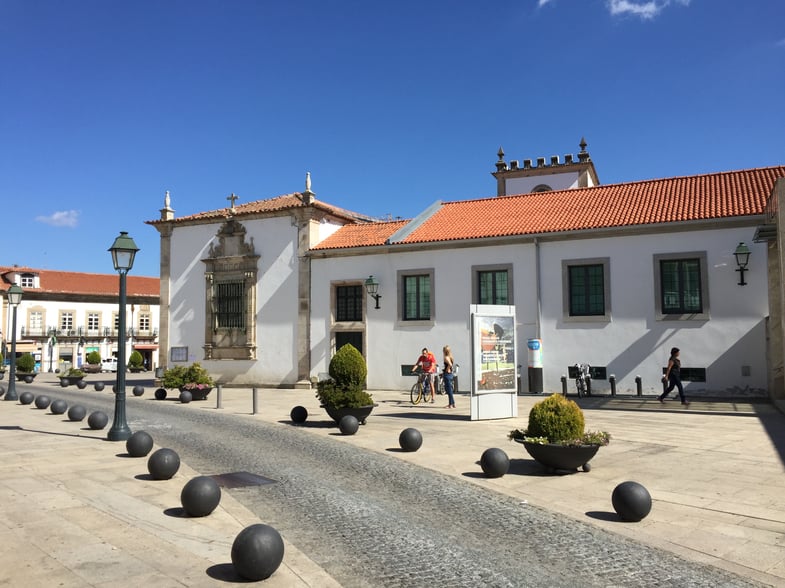 Back just over the Spain-Portugal border, we stopped in the city Bragança for a snack of sweet and savory Portuguese pastries. The pastel de nata was simply delicious.
Often as we go through our days certain incredible things get overlooked. The power things like gravity, friction, or temperature really have over our lives. I like to ask myself what our world would look like if these didn't exist, or were even slightly altered. When I wonder about how our world could be different, I often examine size, shape, texture, but more than anything, I examine colors. I look at all the hundreds, thousands of shades around me, how light plays with their hue and how darkness can fade corners into black. Driving to Portugal was one of those times when, except for students' various ramblings, I was left alone in silence to look at the world pass me by. I remember the flattest of flats, the driest of drys, but eventually we reached the rolling valleys, and the stunning views that seemed to stretch on forever around every new turn. Some of these valleys were filled with water, as if God had reached down with a giant can of blue paint and gently filled the bowl made by the surrounding mountains. I then wondered why the color of these lakes was so distinctly blue. If water in a glass can be clear, why is the color so different in a lake? The answer is because it reflects the sky, which now seems pretty obvious, but then I asked myself why the sky is blue? What if it was purple? I thought a lot about colors that trip, and how great it really is that we have them. Because even now, a week later, the color of one lake, and the sky it reflected has stuck with me. I don't remember everything I saw, said, or touched that day, but something as simple as a color has somehow managed to stick with me.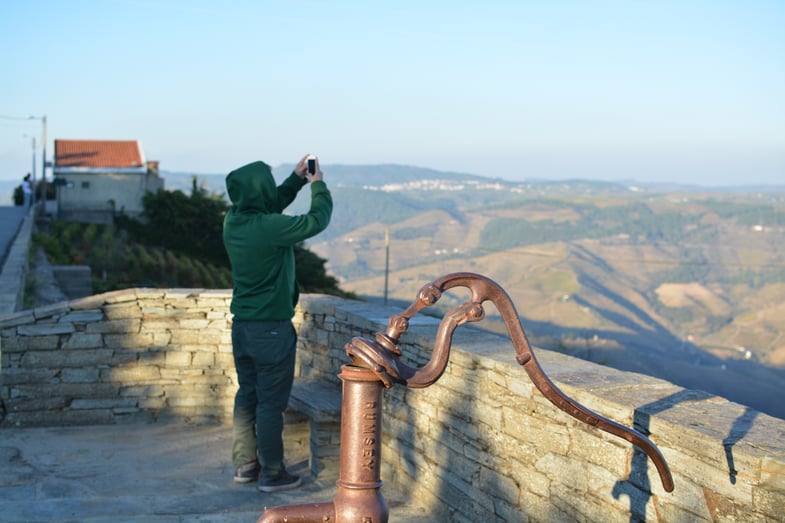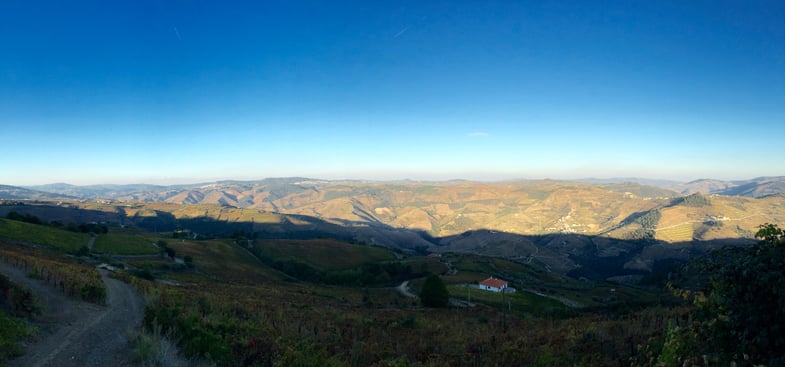 Wine has been produced in this region for at least 2,000 years. Photo credit: Amber Wilson.
Anyways, I was thinking about colors again the next day by the river. I was sitting on the ledge overlooking the water, and I was at peace. The fish were overwhelming, the city was bustling behind me, and students were back at their shenanigans, but I was calm. Now closer to the water than in the car, I could fully observe the movement of the water. It no longer looked like paint, but instead a thin sheet of silk hung up to dry, rippling in the wind. I looked deeper and there was an entire world separated from mine. I imagined the hundreds of fish looking up at me and thinking the same thing. It helped put life into perspective, which for some reason was the most relaxing experience of the day, which otherwise was a lot of walking through a busy, smelly, strange city. Had I not been thinking about the colors, I might not have studied the river so much. I was drawn in by something that had interested me the day before, and I had discovered something deeper underneath the striking blue.

~ Jaz Salem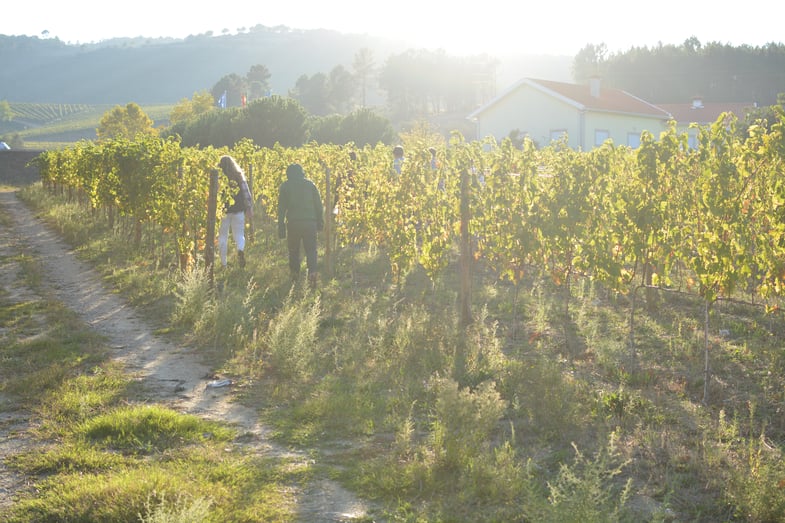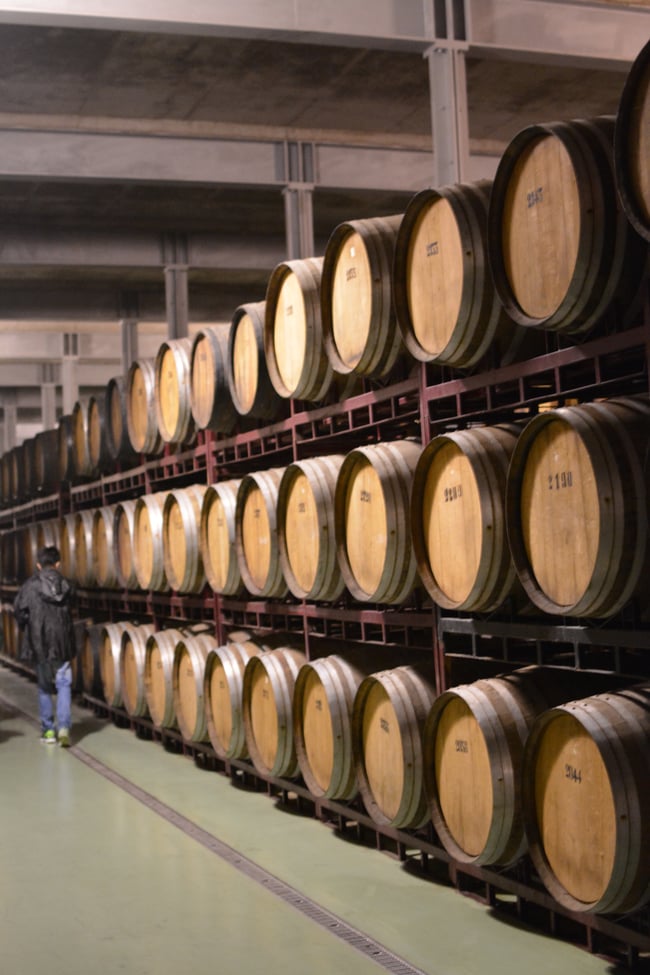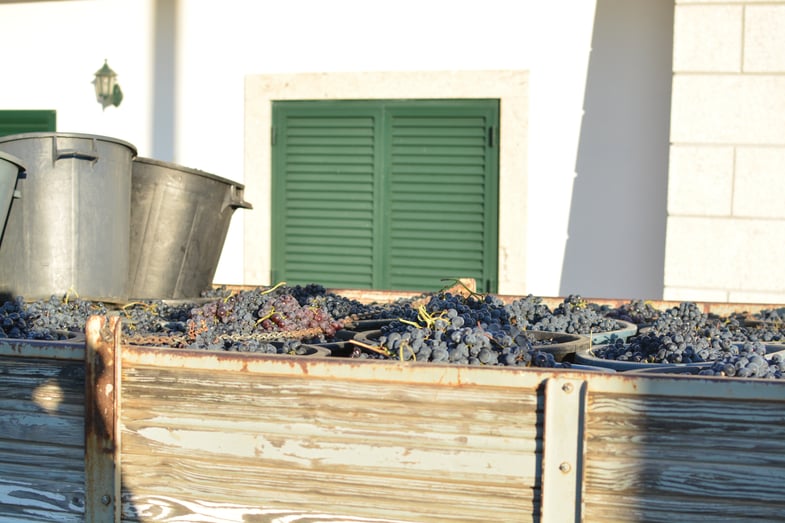 We arrived at the tail end of the grape harvest.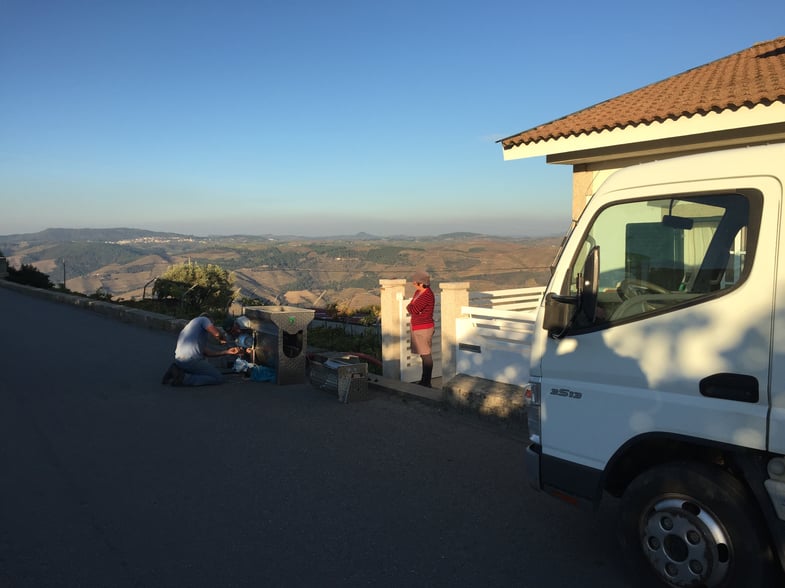 The Alto Douro is dotted with small-scale, family run operations. Here workers scramble to fix a grape crusher as grapes wait in the truck.

Video credit: Gray MacDonald.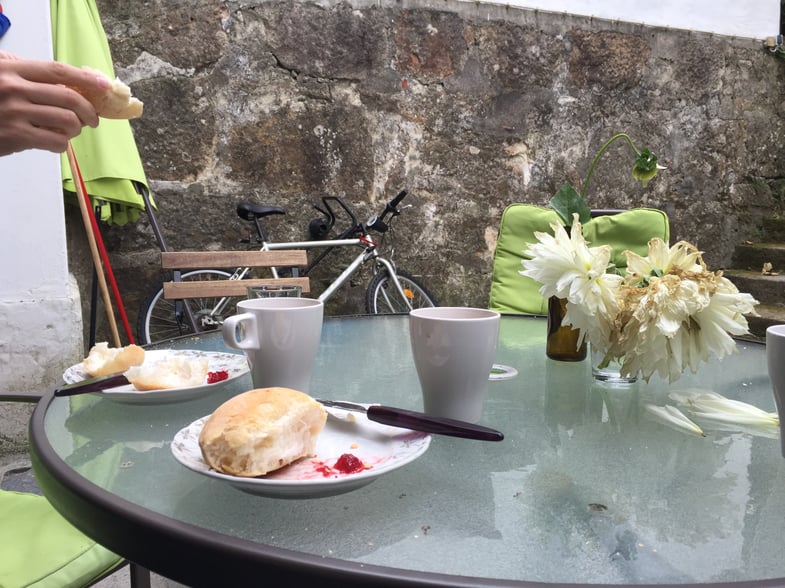 Breakfast on our first morning in Porto: Freshly baked rolls, butter, jam and coffee in the back garden.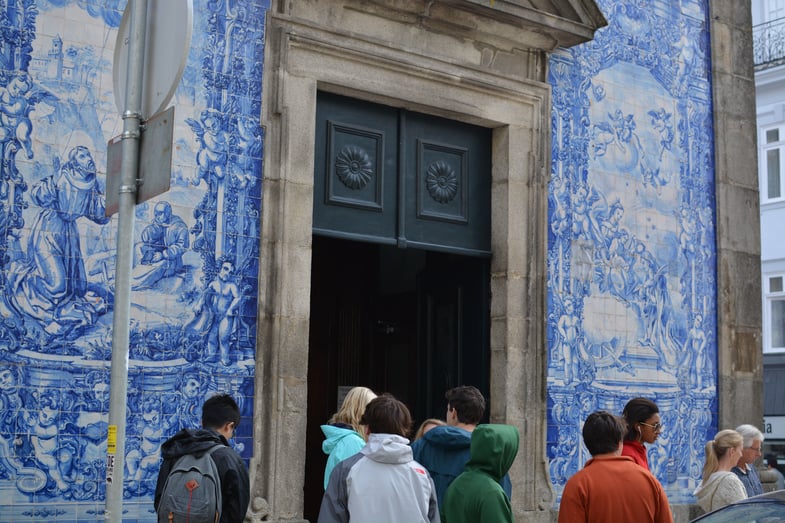 Porto's famous tiles or azulejos.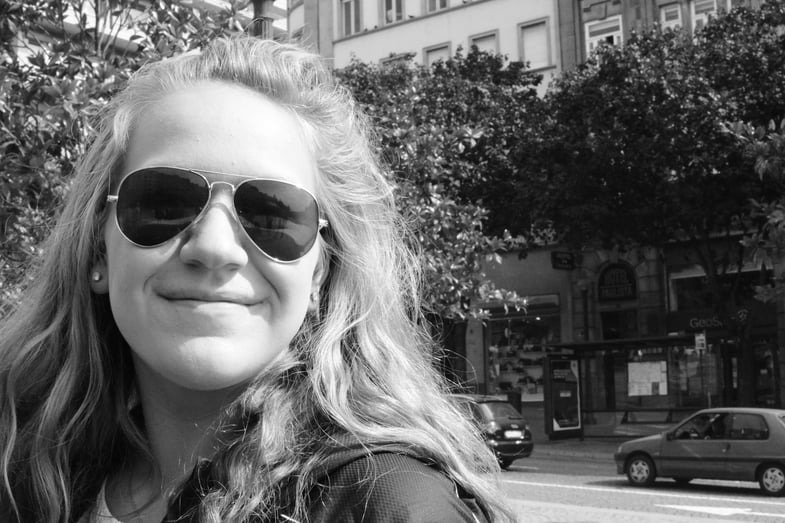 Black and white. Photo credit: Gray MacDonald.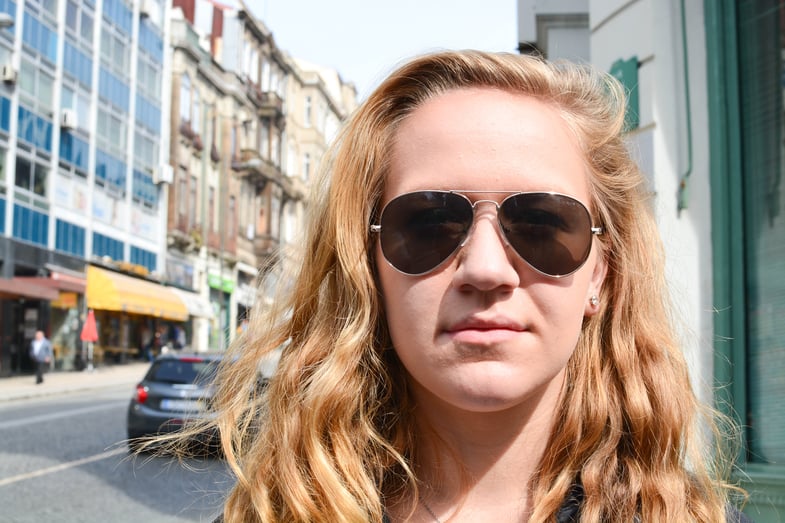 In color. Photo credit: Gray MacDonald.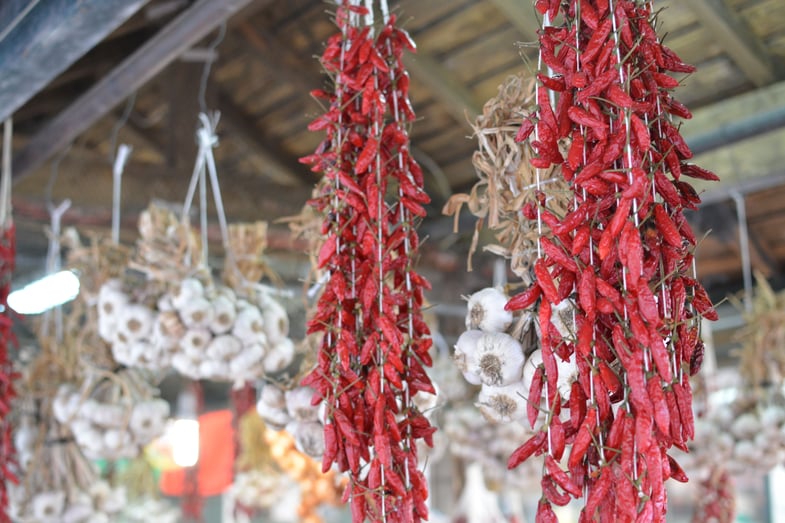 Colors of one of Porto's covered markets! Photo credit: Amber Wilson.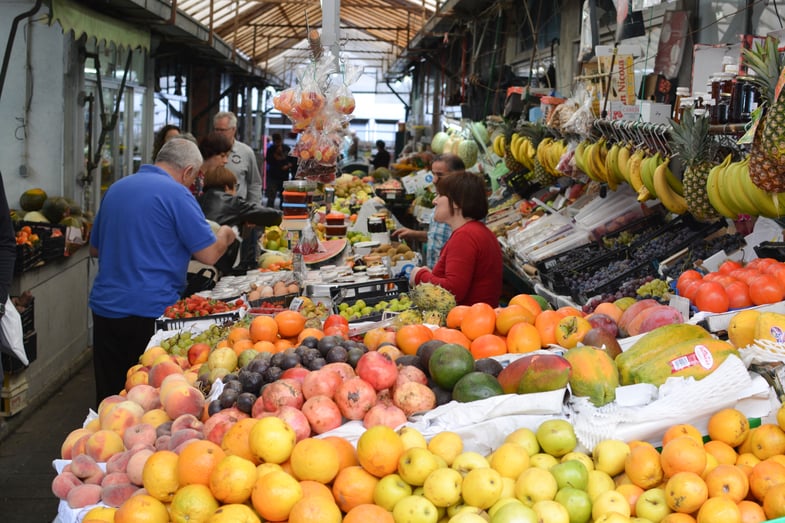 Photo credit: Amber Wilson.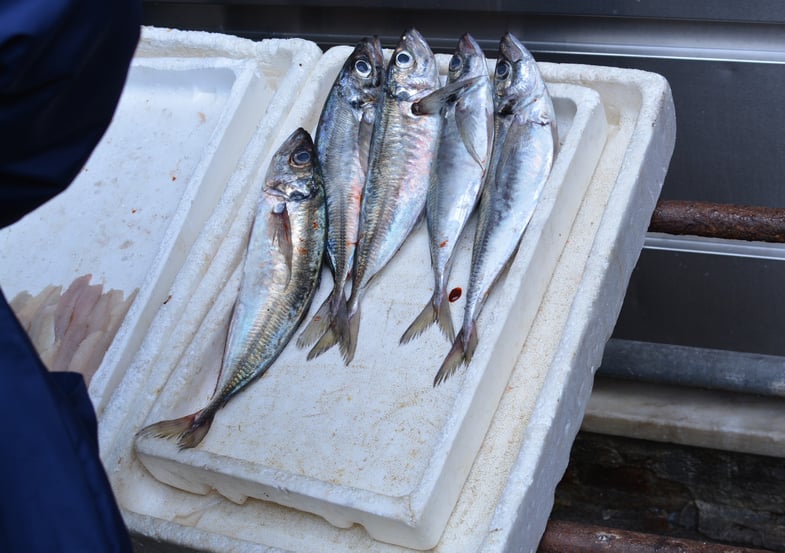 Photo credit: Amber Wilson.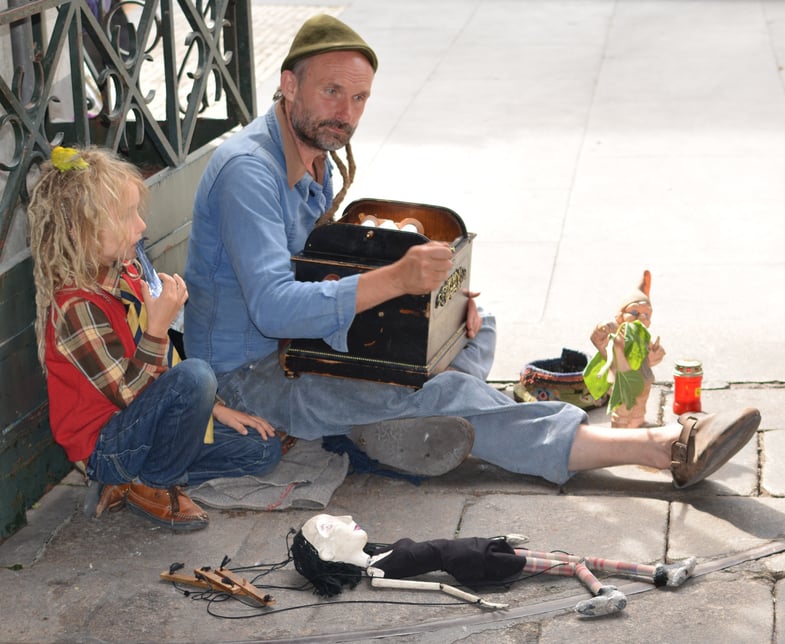 Photo credit: Amber Wilson.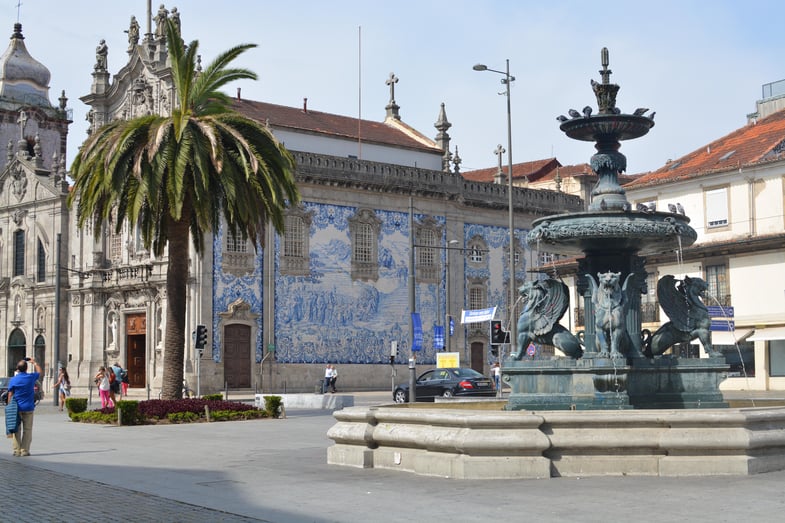 Color Focus: Shades of Red
in architecture
flowers
ground
smell of sweat irritating underneath my skin to create a sunburn
The

red

bookmark of my journal swaying in the breeze.
On the river we went to, a fast, crazy bright-

red

motor boat making fast movements about the surface of the water coming up and down for air like a fish splashing away.
In the hostel bright neon colored art in almost every room shining in my eyes with neon

red

blinding me and lighting the room up.
The shadow reflecting off a clothing store's window
Juicy red shoes attracting my eyes
Off in the distance shades of red, dark and subtle
Almost maroon-colored glued to my wallet
Never noticed the small details of color around me
~ Eva Wagner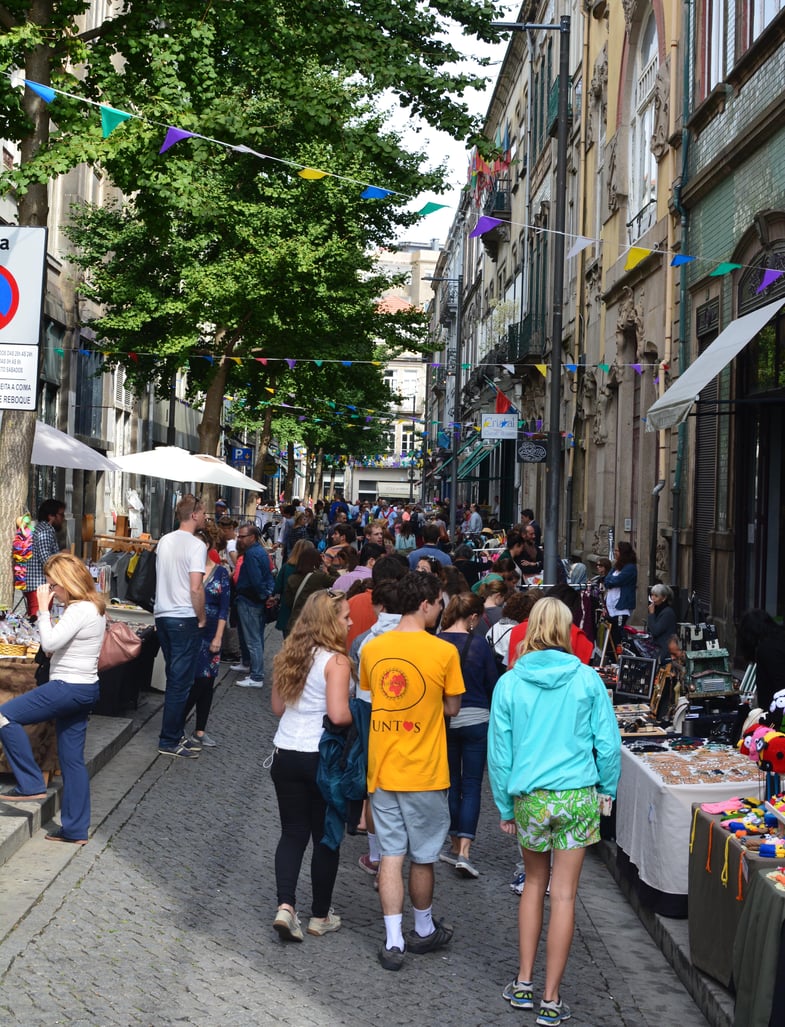 Outdoor market in Porto's Ribeira district. Photo credit: Gray MacDonald.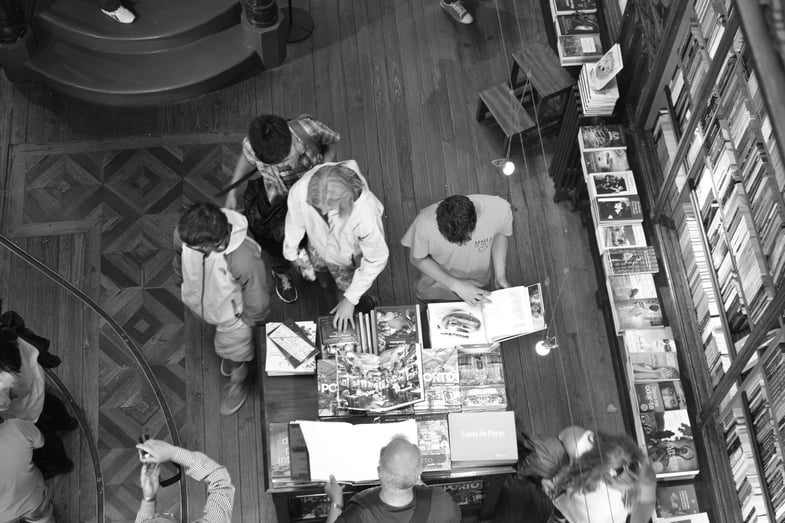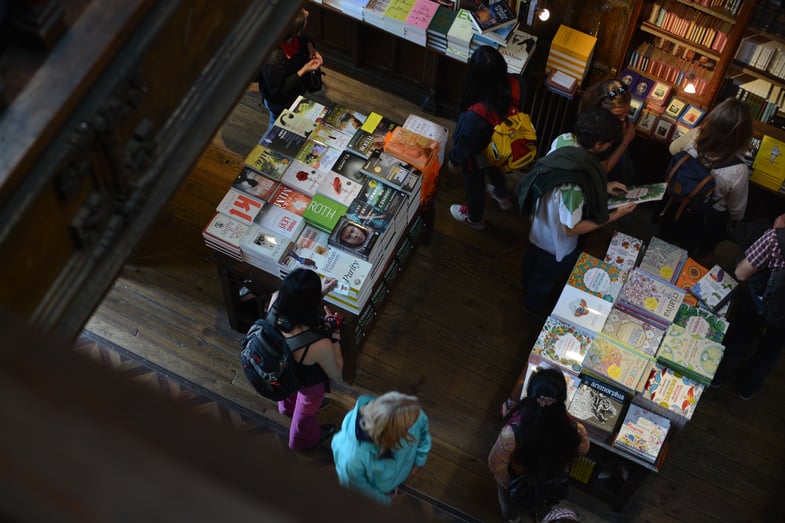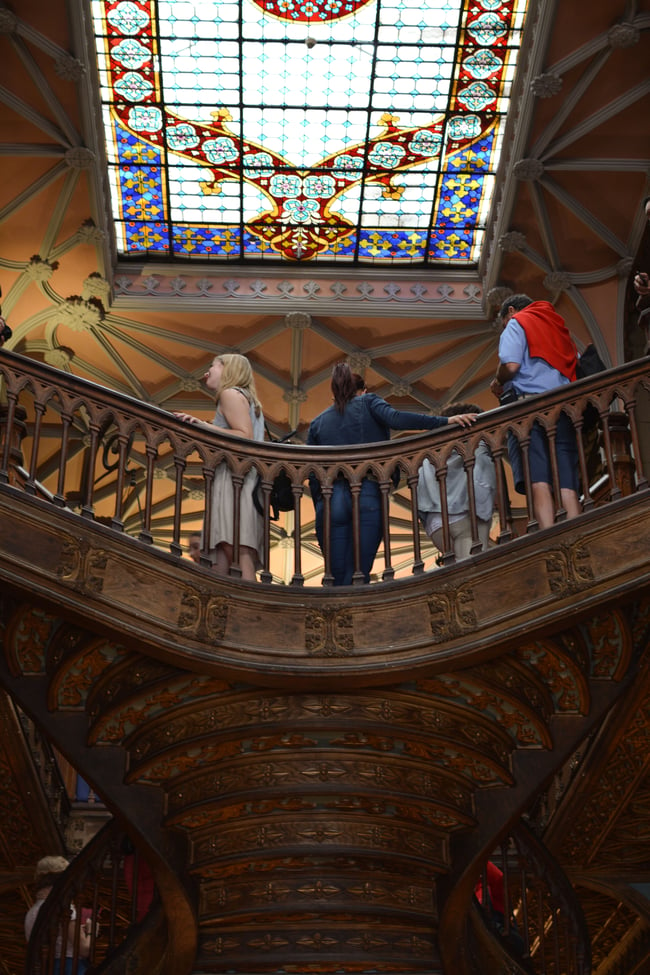 The Gothic Revival / Art Nouveau bookshop that is said to have inspired J.K. Rowling when she lived in Porto.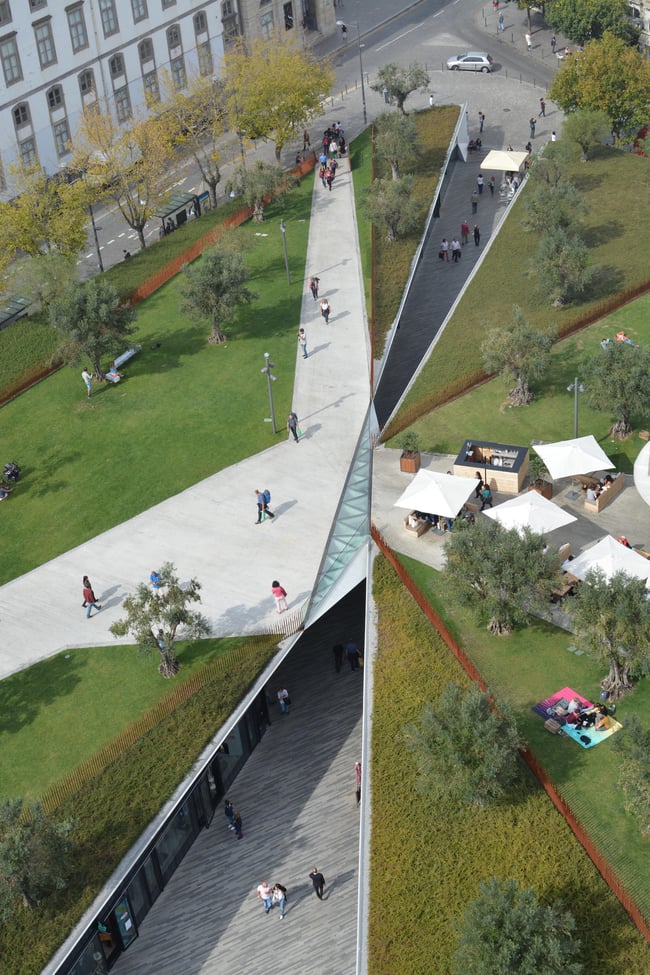 Beautiful and functional multi-use structure -- parking garage below a retail level with park, green space and outdoor terraces on the roof!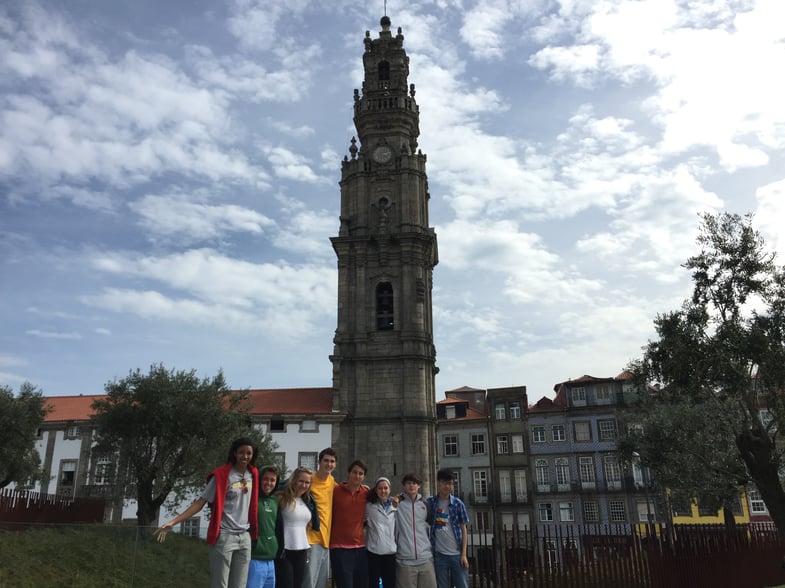 Torre dos Clérigos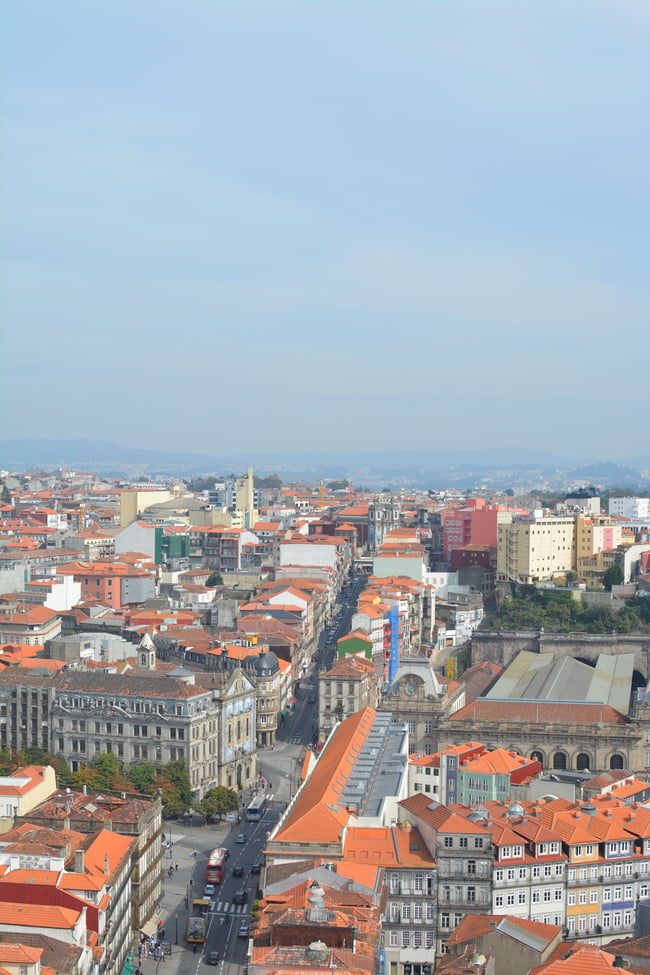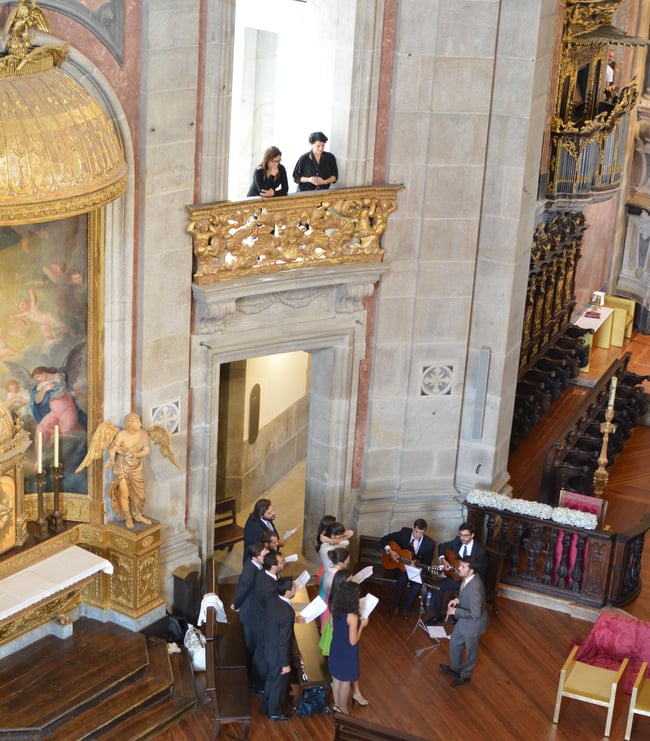 We happened upon a beautiful baptism ceremony inside the Clérigos Church.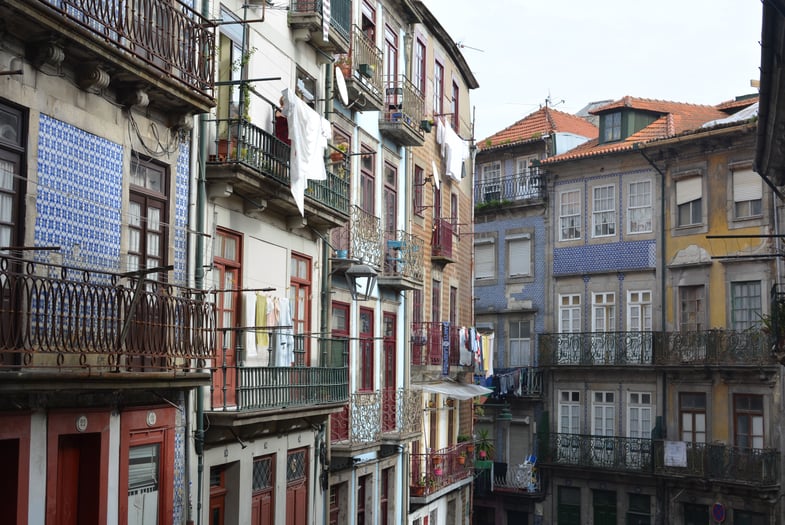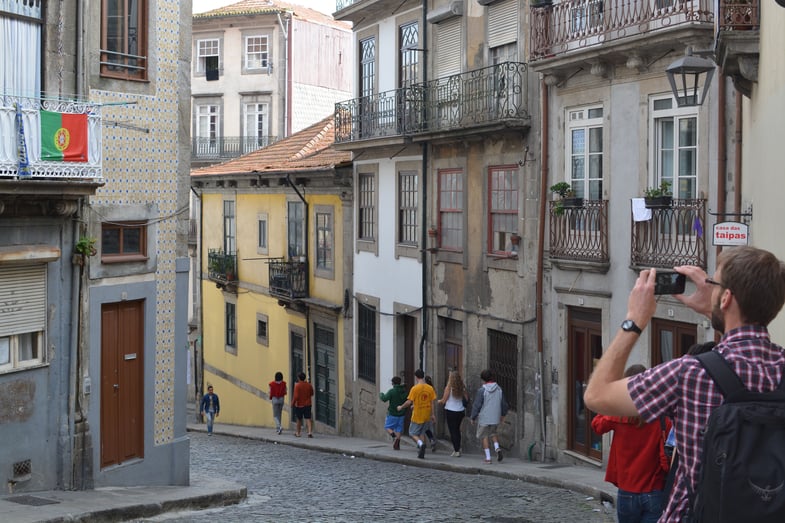 Amber, Gray and Luke were assigned Porto "navigators." They did an amazing job leading the group through Porto's winding and sometimes confusing streets!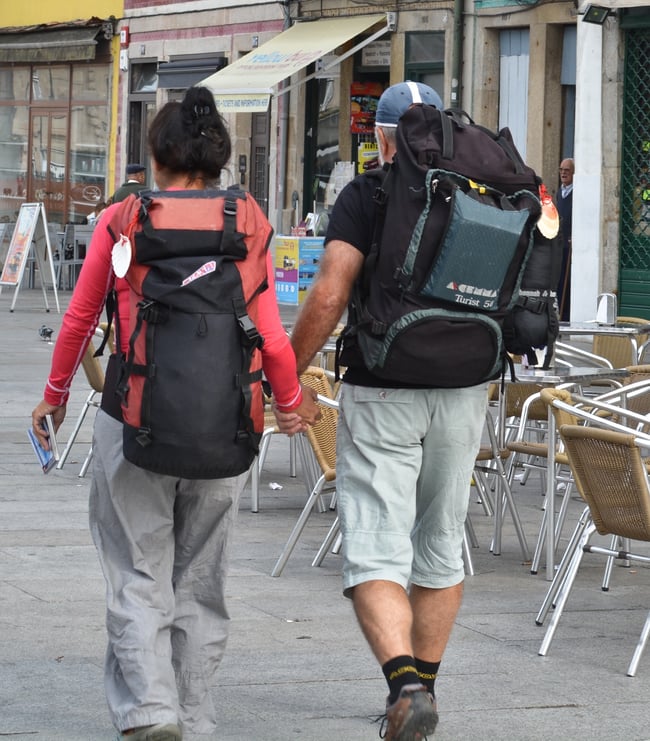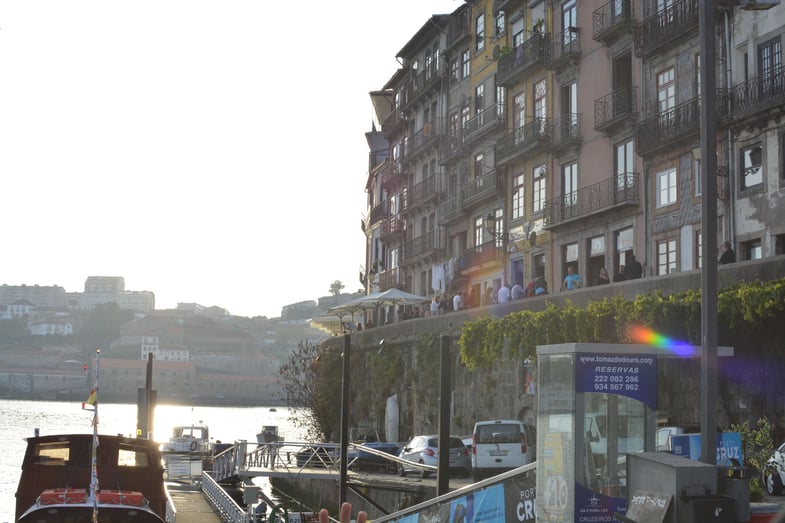 Along the River Douro (Duero)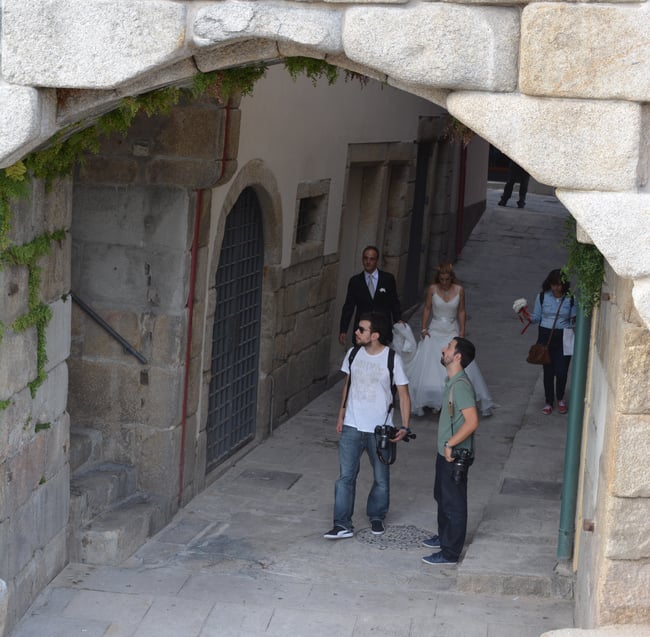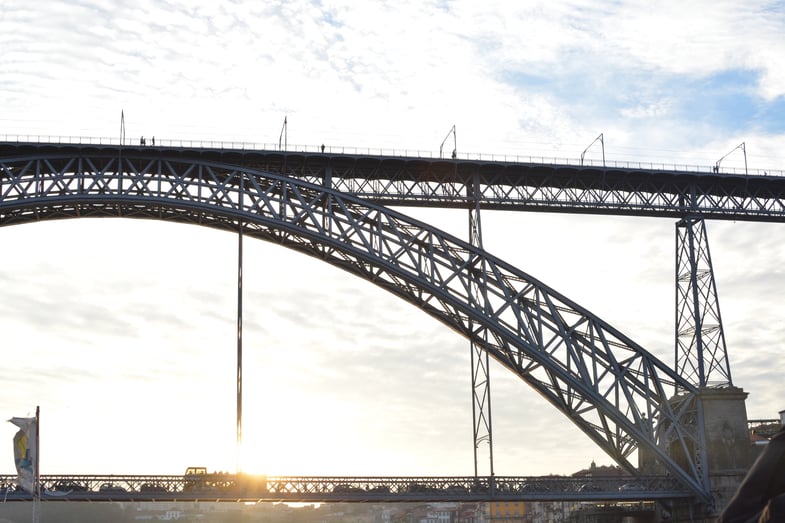 This late 19th century bridge was designed by a student of Gustave Eiffel.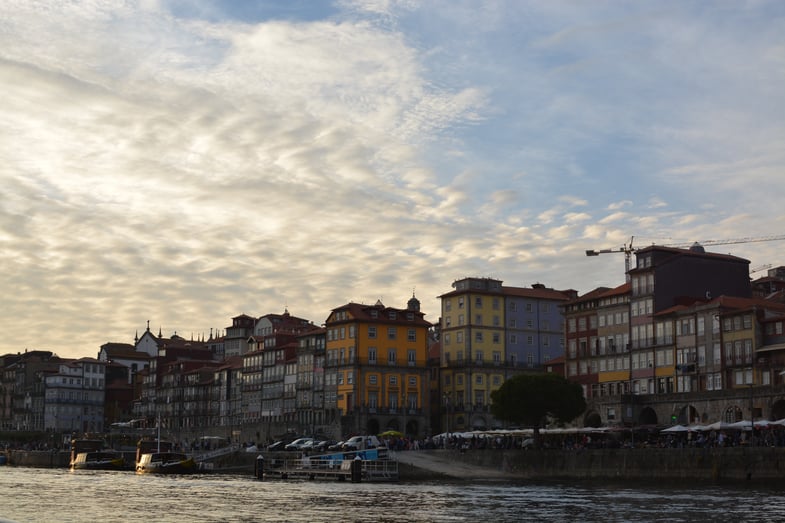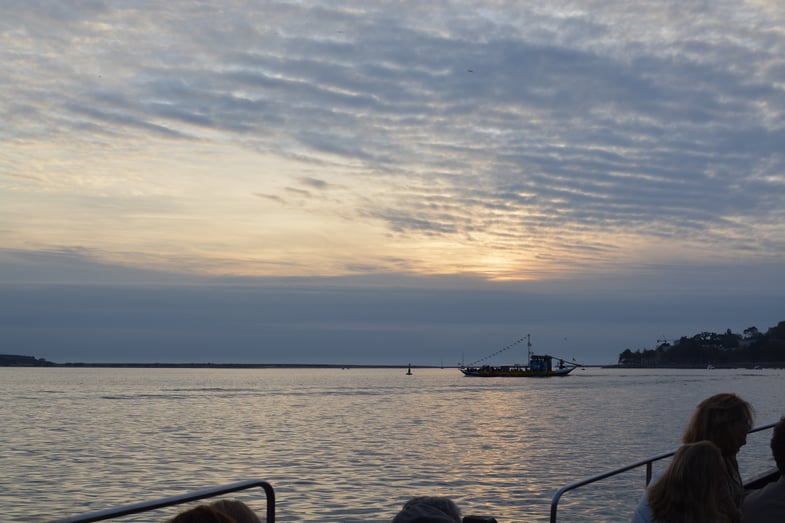 Video credit: Gray MacDonald.