Imagine, you get dropped off in a foreign place with no idea what's happening because you just got off a six hour plane ride with no sleep and a stranger is trying to talk to you in another language.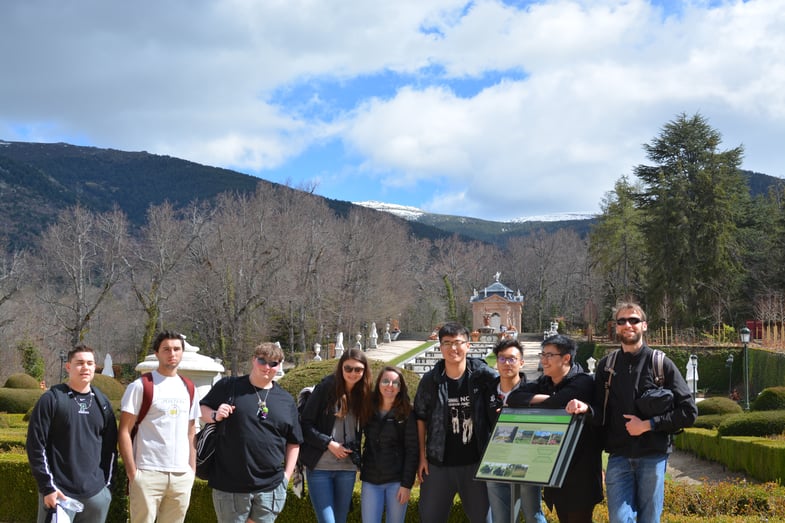 We got our luggage and met the directors outside. After we talked about how our plane ride went, we packed into a small minivan all squished together practically sleeping on each other because of the lack of sleep. While we were in the van, Ryan was talking about how we were, if we were hungry and if we were tired. After an hour in the van we finally arrived in Segovia and met our homestay parents. They were super nice and they asked if we were tired, if we were hungry, but, at the time, I had no idea what they were talking about because of the lack of sleep. With our homestay moms we loaded our stuff into their cars and drove off to their houses where they fed us and watered us and let us sleep. A couple of hours later our group…

…as you can see, met at a local cafe to get some drinks and to figure out the lay of the land

Sampling chocolate con churros, Colacao and, of course, café con leche at La Tropical, a Segovia classic.
The first couple of days we were here were orientation and it felt like we slept for days. It was great but eventually we had to get up and start the first real day of our classes. We also went on a little hike, past an old castle. I wonder what it looks like on the inside. Maybe some foreshadowing?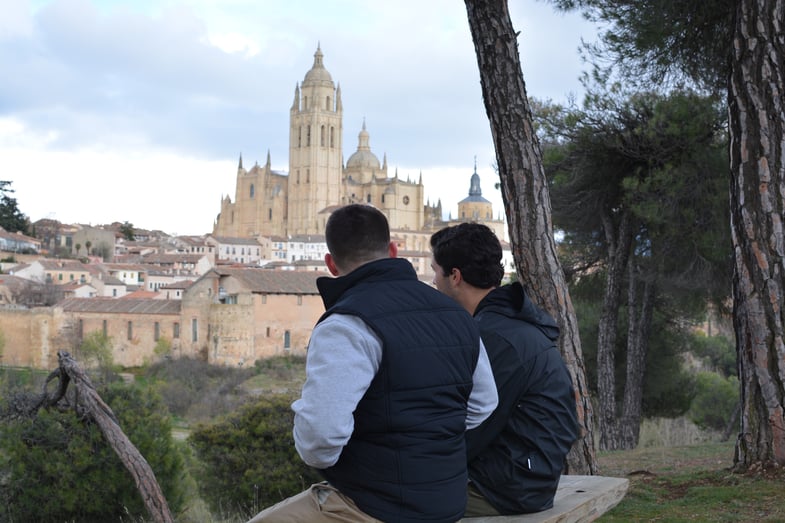 "La dama de la catedrales," "The lady of cathedrals."
And that is where our main adventure started. We went to Madrid, an old crumbling castle near Segovia, and a beautiful palace and garden in La Granja. And these vivid pictures and detailed descriptions may almost make you feel like you were here, so please come on this great adventure with us!
~ Frank Chen and Jacob Rousseau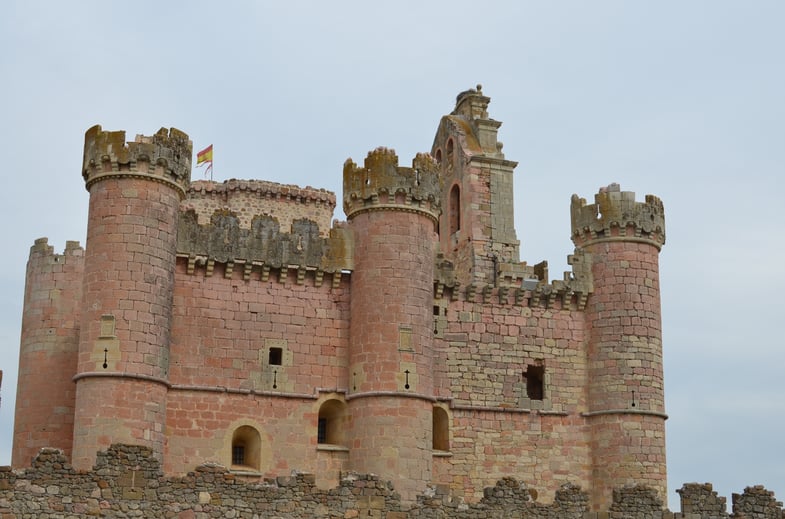 Visiting the Castle of Turégano, circa 12th century and perhaps older! (Photo credit: Frank Chen).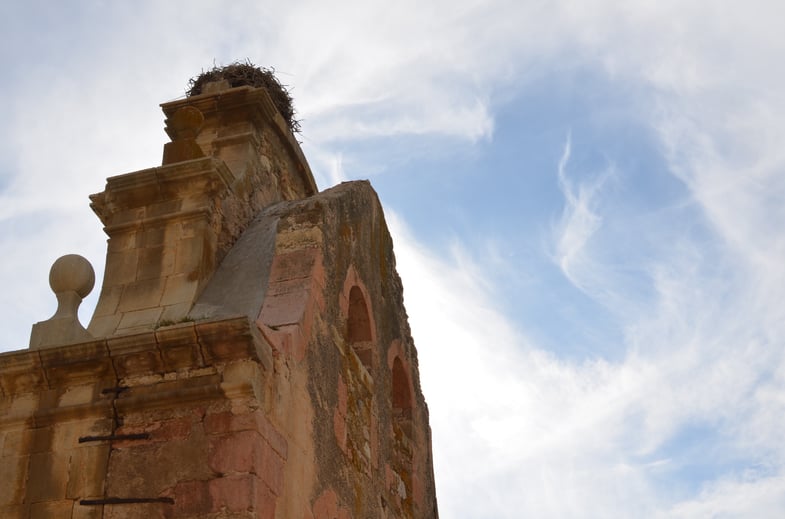 (Photo credit: Jacob Rousseau)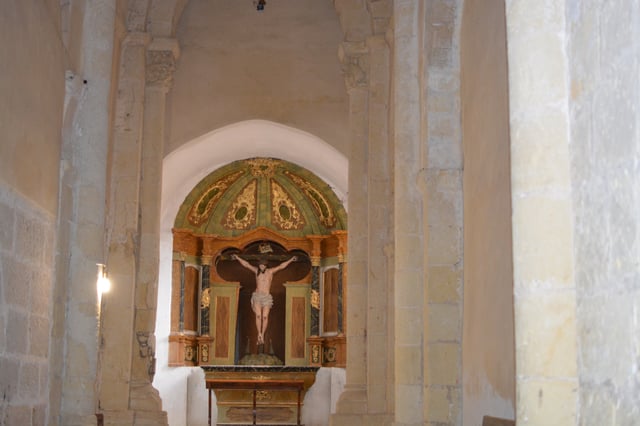 One of the unique attributes of this castle is that it contains, within castle walls, the Romanesque church of San Miguel (Photo credit: Jacob Rousseau).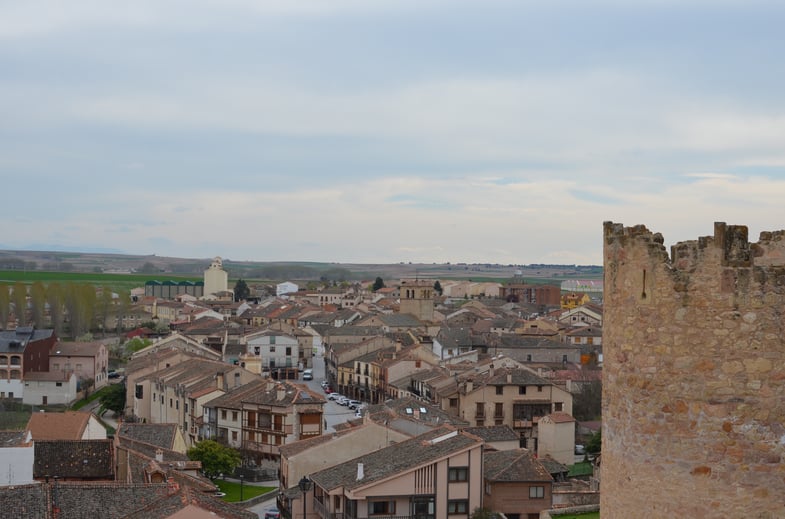 (Photo credit: Frank Chen).
In the San Miguel market in Madrid, the first thing that caught my eyes is a store that sells crab meat. I cannot resist the temptation. Me and Dennis both got a large order of king crab leg. It cost 22 euros each, a bit expensive but is worth it.


The first feature for the crab is that you can find a giant piece of meat after you crack the leg open. Before I took the bite, I smelt the sweetness inside. The texture of king crab is more delicate and softer in appearance than other crab species. The whole piece of meat can be easily taken out of the shell with a small fork. Taking a bite, the juice inside the crab meat burst out and contains a special salty taste inside the sweetness. The sauce is worth mentioning too. It is spicy but not too much, generally speaking it elevated the tapa to another level. This was definitely my highlight of our trip to Madrid.

~ Frank Chen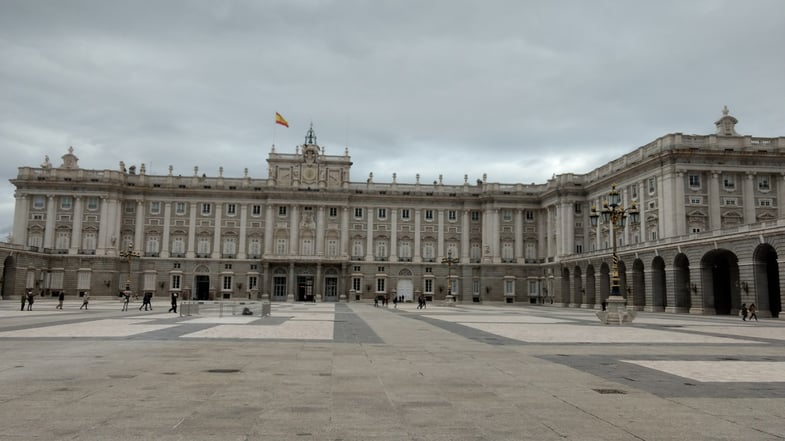 Madrid's Palacio de Oriente Royal Palace (Photo credit: Jacob Rousseau).

Finishing history class at the aqueduct!
Segovia as a city is like a middle aged man with a child's heart. He wears old clothes given to him by his grandparents; the castle and aqueduct are just two little sleeve buttons on his reddish-brown suit. He is quiet and is half a step away from senior period. He doesn't really to to the gym that often but sometimes he likes to run the morning. Maybe he doesn't want to get old that soon. His two biggest hobbies are watching TV and going to the bar with his friends. News and cooking shows are his favorites, but he usually just keeps the TV on and works on other stuff. At night, he will go out with his friends and dress up in the same costume. Even though he is usually serious, he sometimes shows his playful spirit. He joins little kids and they have fun together with friends.

~ Frank Chen

Venturing just outside of the city of Segovia for a photograpy trip to the pueblo of Valsaín in the foothills of the Guadarrama mountains (Photo credit: George Egan).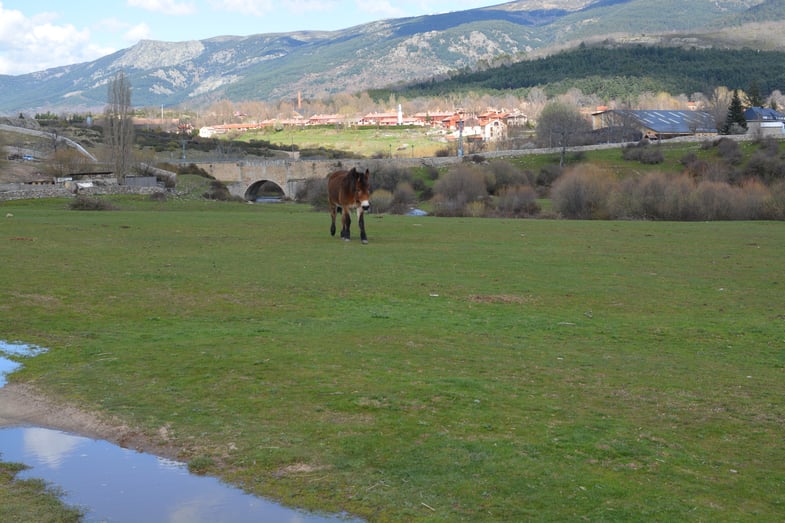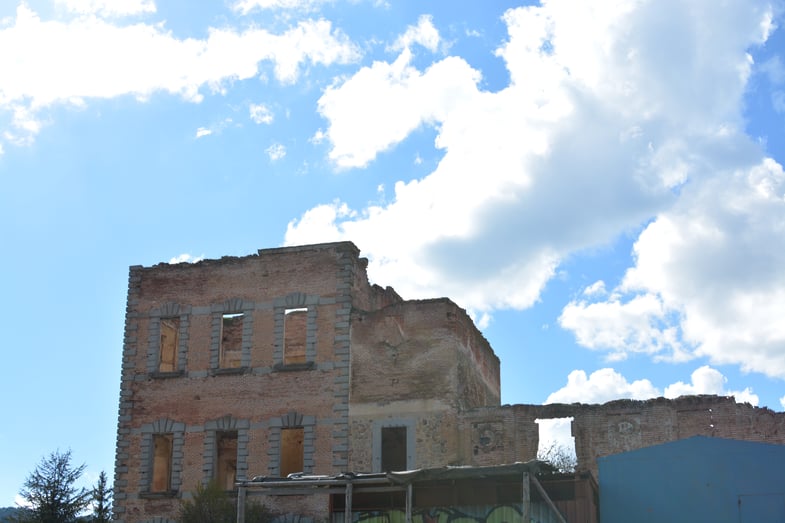 All that remains of the Palace of Valsaín.

(Photo credit: George Egan).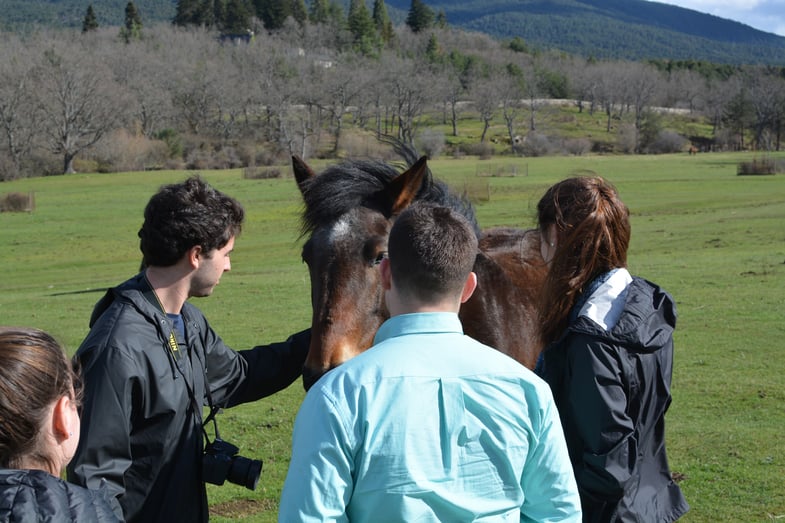 I sit here working while birds are chirping.
While the bright light as powerful as might,
itself growing on the green fields,
only to make the cars yield at their beauty.
All while the car's engine making wind cleansing smells.
All while my music is rocking the birds are mocking,
singing along.
And I sit here on this cool rock,
a flock of murderous crows are chirping while I'm working.
In the powerful might of the wind, cleansing my soul.
Cars yield on the road as the flock of cars stand in the middle with birds mocking them.

~ Jacob Rousseau

Journal writing on a beautiful spring morning in Segovia.
Un saludo!
~ Proctor en Segovia Spring 2017