By the middle of the term, Proctor en Segovia spring 2015 students are fully immersed in their Segovian surroundings and life with a host family. In this post, Proctor en Segovia students continue volunteer work with local children, take photos in small pueblos, watch Real Madrid live, welcome visiting families from the U.S., and celebrate a birthday!
On Saturday the group ventured north to Parque Natural de Las Hoces del Río Duratón.
We all stand in a circle with another group and wait for directions from the trip guide. He picks up his paddle and steps in the middle of the circle and looks around at all of us. We all stand in the circle and listen to him ramble on in Spanish. I try my hardest to pick up words to put together sentences and watch his body movements so I know what to expect on my journey through the Canyon. After the information session we eagerly make a break for the beach where all of the kayaks lay in a neat pile. After everyone is comfortably situated in their kayaks, Maddie and I start to slowly paddle down the river. We look around and see enormous vultures circling the top of the canyon. Paddling down the river we see the huge birds' nests and babies popping their furry heads out to look at us. After the exhausting adventure we travel to the small village of Sepúlveda and eat bocadillos from a local store and take in the relaxing day.
~ Maddie Lidbeck
Proctor en Segovia ventures north to Parque Natural de Las Hoces del Río Duratón.
Kayaking along the river (above a hydroelectric dam), students saw the remnants of Romanesque monasteries and hermitages.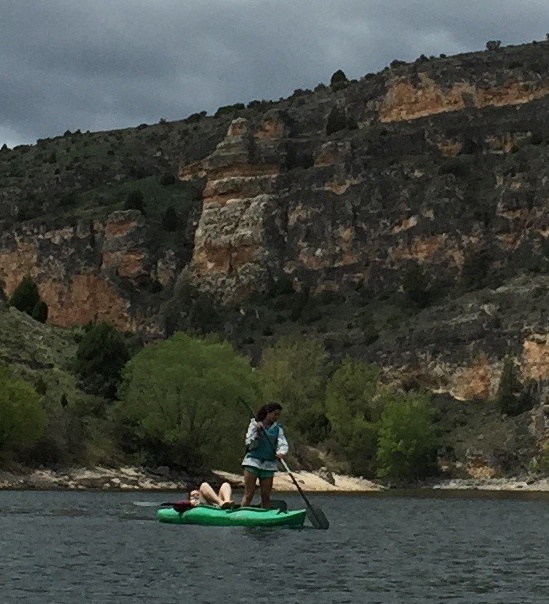 Popular legend states that in the 7th century A.D. the patron saint of the city of Segovia, San Frutos (and his brother San Valentín and sister Santa Engracia), donated their family's wealth to the Church.
They then moved to northern Segovia province to establish their respective hermitages, retreats from society that can still be seen today in various states of delay along and on the cliffs above the Río Duratón.
Hal turns 17 in Spain. Feliz cumpleaños Hal!
Perhaps a controversial choice in Castilla, Hal's present is a FC Barcelona jersey.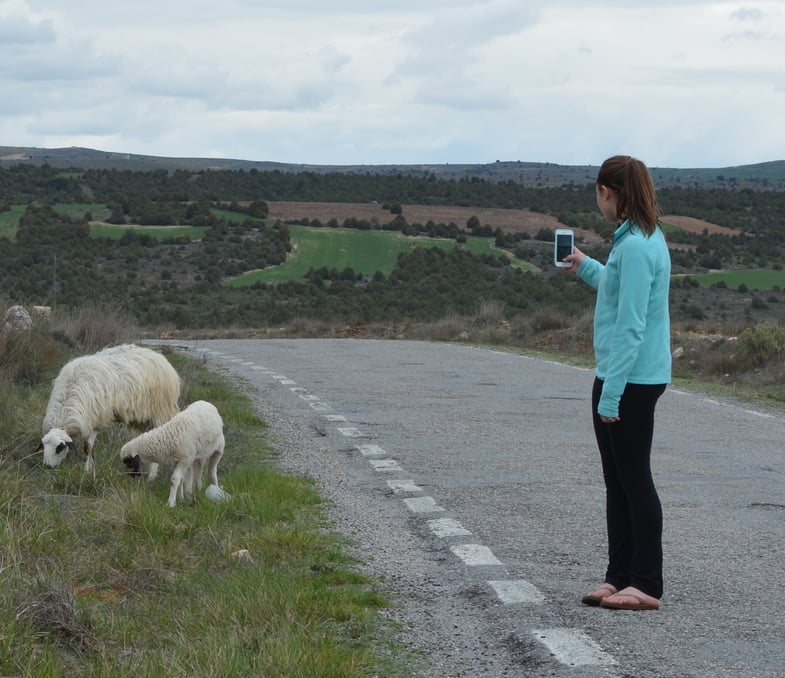 A common siting in rural Segovia province are flocks of sheep, often blocking the road.
On family weekend, Courtney's mom visited, met her host mother Juana, and got to experience a legendary Juana lunch.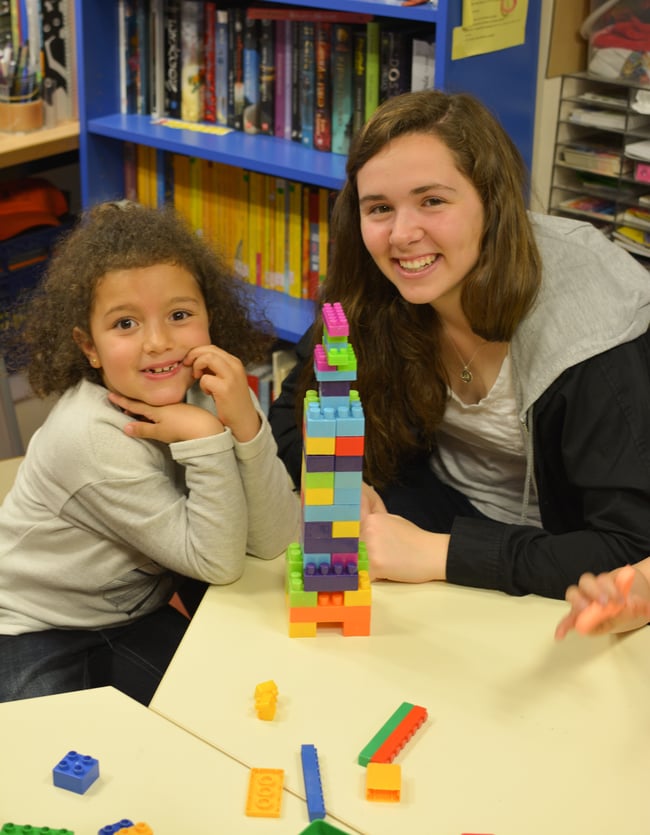 Volunteering and spending time with local children continues at the Centro Cultural de San José!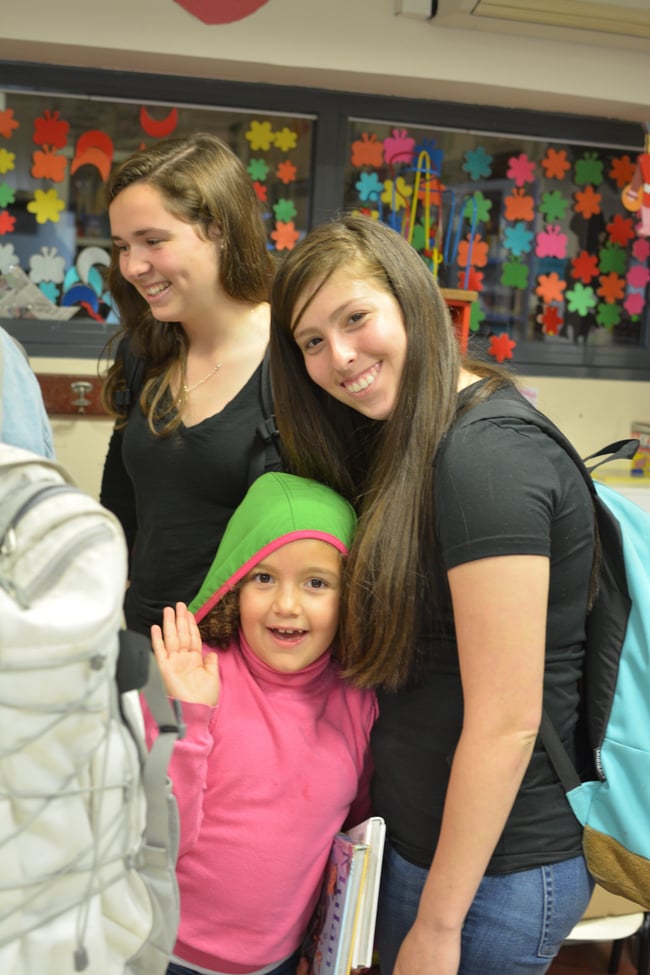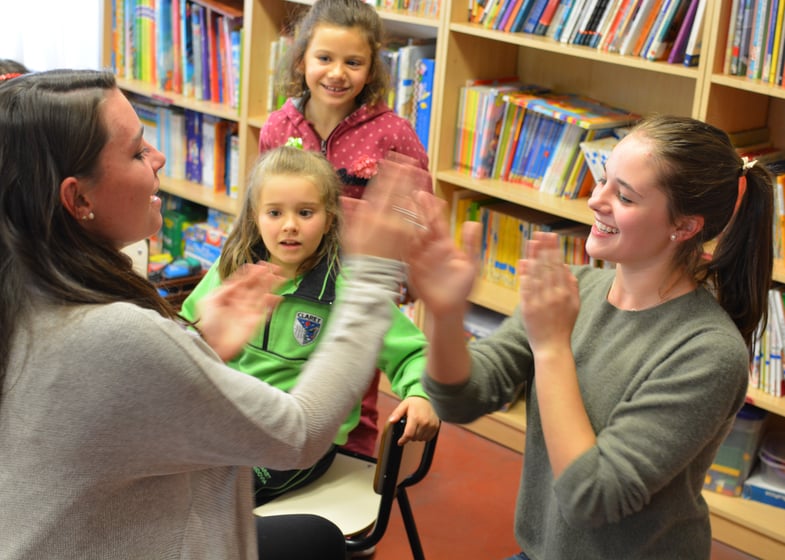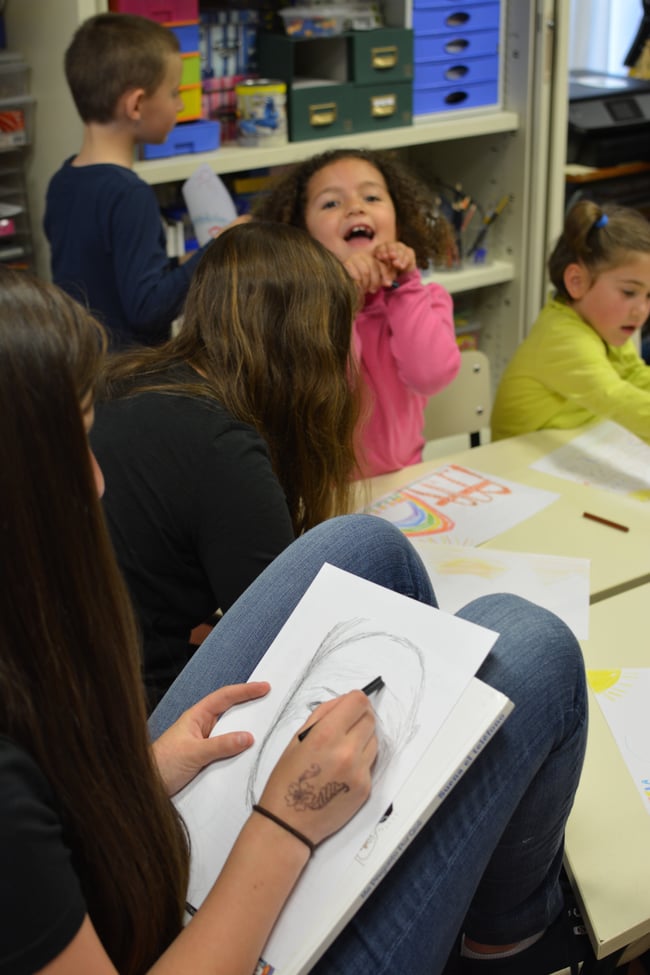 In spring it is impossible to escape the pull of Spain's favorite pastimes, fútbol. Whether it is La Liga or Champions League, people gather around the TV and fill stadiums across the country.
The weekend in Madrid starts on the high speed train arriving in 20 minutes. We are all anticipating the big event of the weekend: the Real Madrid vs. Malaga game. All my life I've heard of Real Madrid, but to be going to one of the games is something I never imagined I would do. Niko and I grab a bite to eat before the game and the energy around the stadium is truly palpable. I walk into the stadium right when the game starts and all I can hear is the roar of roughly 80,000 fans screaming their individual chants. I quickly find my seat one row behind all the action and spot the famous Cristiano Ronaldo. The game ends 3-1 Real Madrid. The stadium explodes with excitement. Needless to say this is an experience I will never forget.

~ Noah Barehmi
Soccer. In America it is not that big and mostly irrelevant. But in Spain it is the most import thing to them. It is their "football". The feeling when you get into your seat and see the thousands of people in this ginormous stadium is amazing. The fans go crazy. The atmosphere of the soccer game was incredible. I generally don't enjoy soccer, but being there with my Real Madrid scarf in my seat, I wouldn't trade that for anything.

~ Courtney Stuart
On Sunday mornings in Madrid families walk and bike together along the Paseo del Prado, but here a group also gathered to protest cuts to Spain's public healthcare system. Sign reads: "Your health is for sale."
Castilla y León's regional holiday also falls on the Día de los Libros, a national day to celebrate the importance of literature, reading, and books! Myles was one of our volunteers working in the Plaza Mayor.
Smiles before evening history class!
During our photography afternoon activity students travel to small villages and hidden corners of Segovia province in search of the perfect shot. Enjoy a selection of photos taken in the town of Pedraza by Maddie L., Hal, and Myles. #nofilter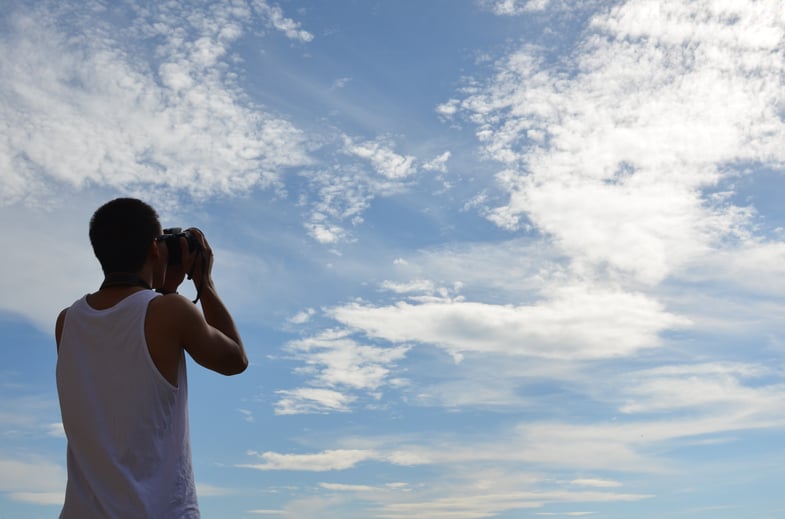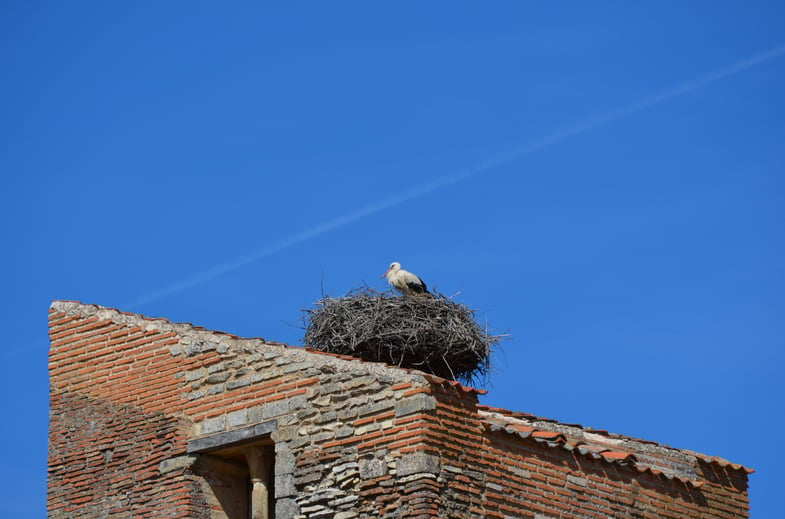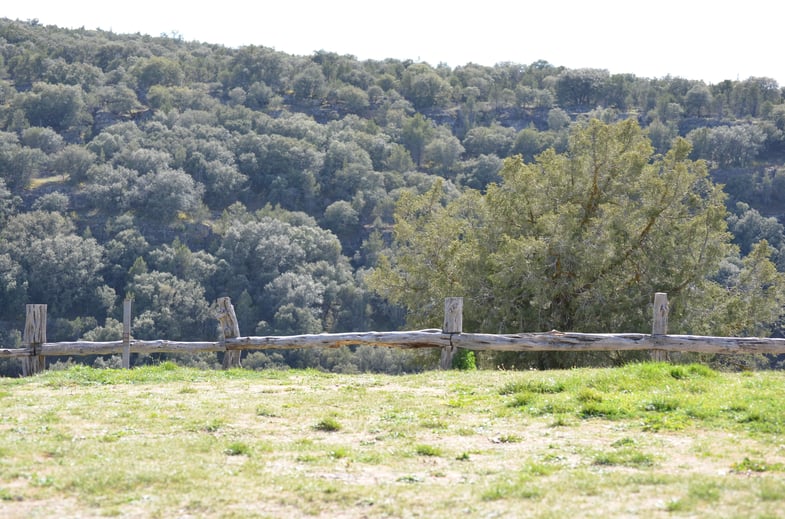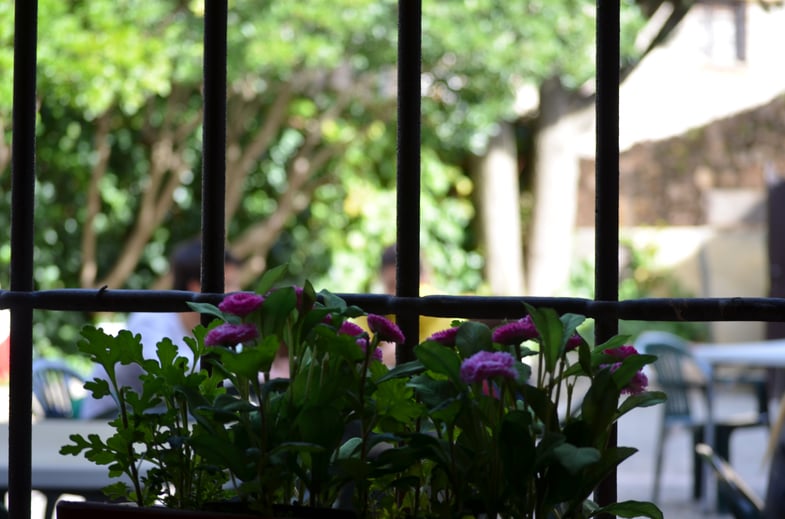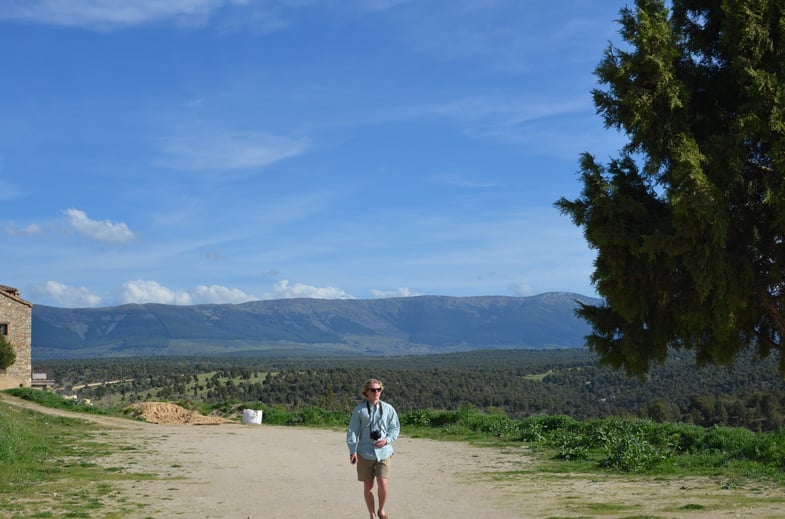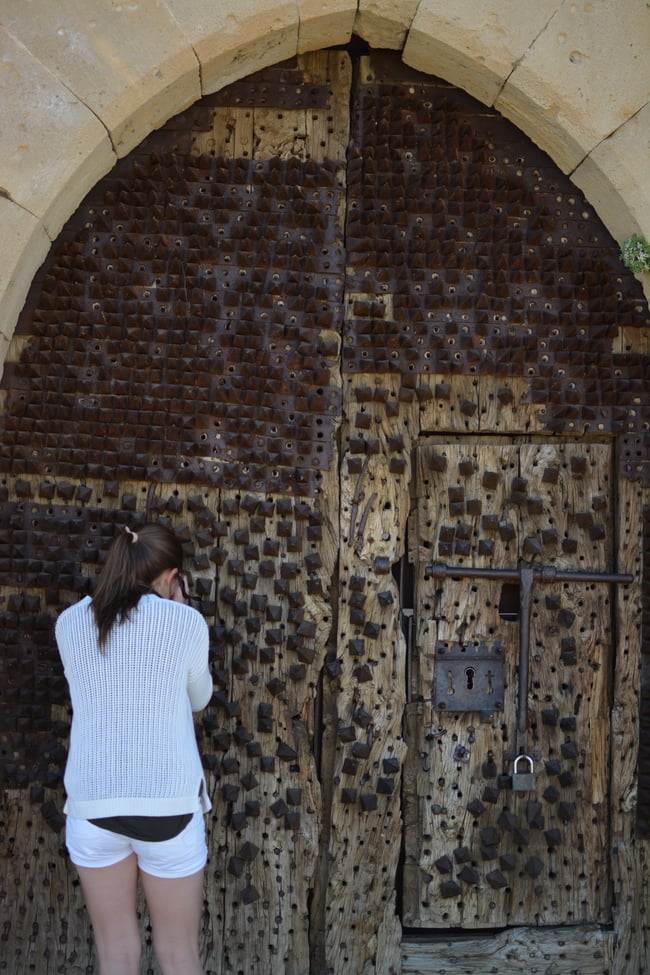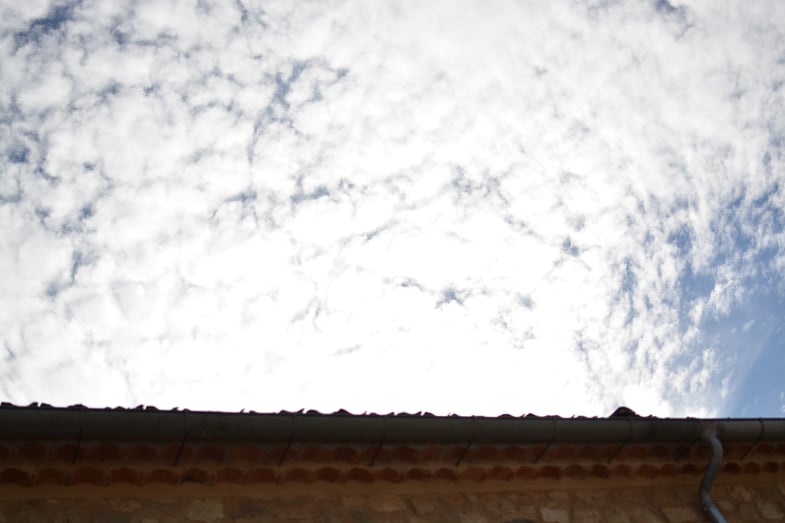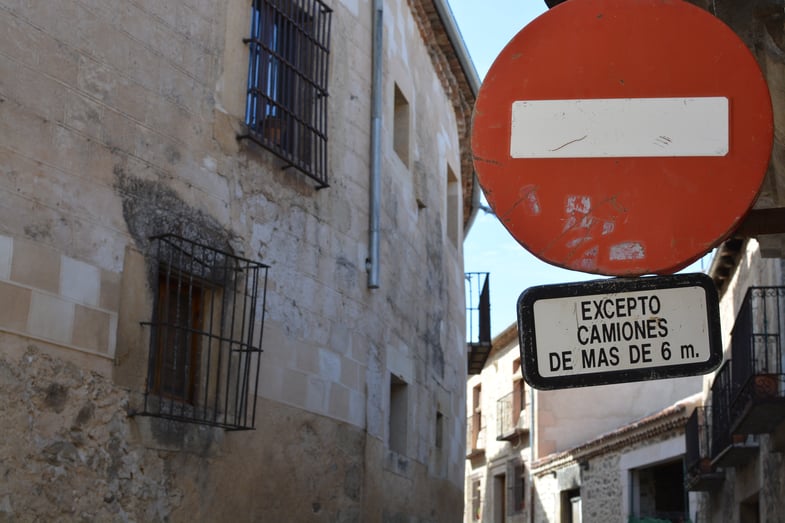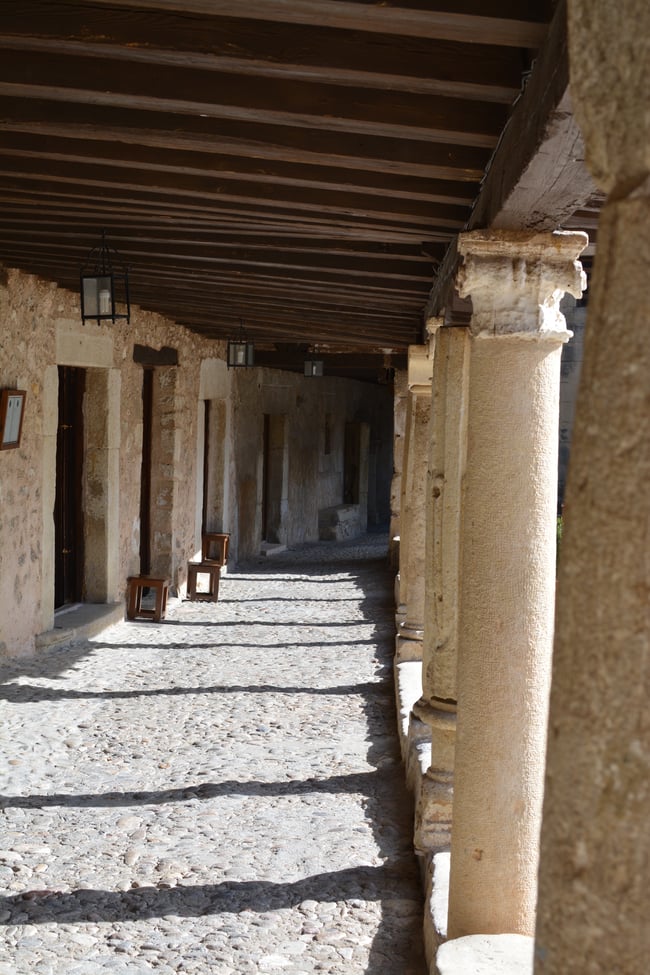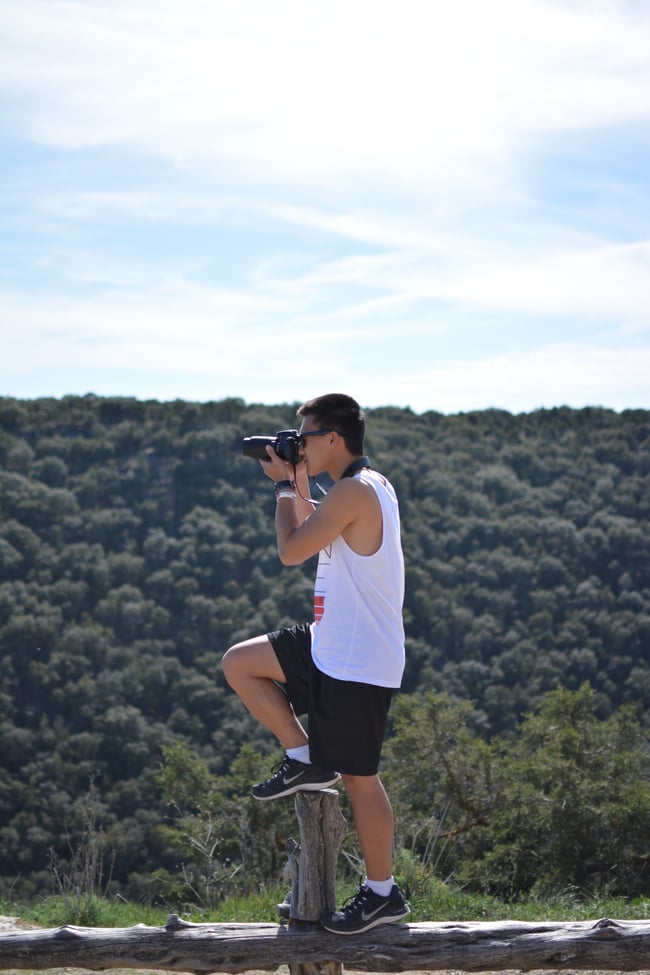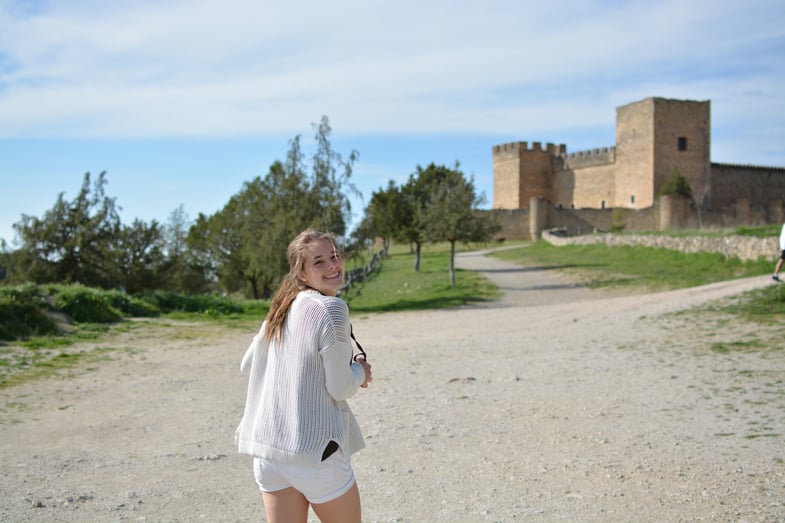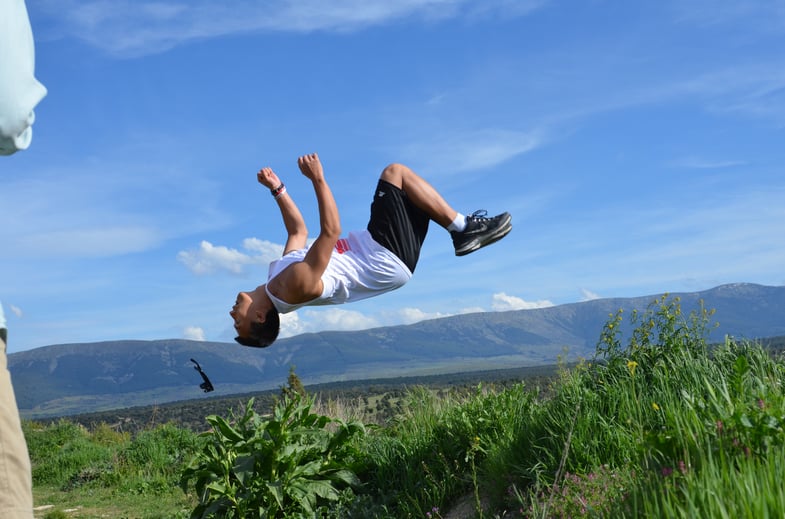 ¡Hasta la próxima!