Four Proctor Academy sophomores are enjoying a term abroad at the Cloud Forest School in the Monteverde region of Costa Rica. Last weekend, program director Brooks Bicknell traveled to meet up with students and hear about their adventure off-campus thus far. Check out a video update from the Cloud Forest School, student writing, and images below!
Lucas '19:
As time passed, my host brother started to take me to many cool places that the area had to offer. The first place he took me, was to a lookout point next to his house. We sat at the lookout point for about 30 minutes and watched the sun set. This was the first time I saw the beauty that Monteverde had to offer. The beginning of the second week started off strong with a hike to Chocolate Factory. On the hike, we passed many cool views and saw many cute houses. We heard about a house called The Treetop House which was placed in a tree. When we walked past the sign we thought it necessary to take a photo with it.
On one of our adventures, we decided to walk to town and go to a cafe there. The walk was along the mountain side with a view out over Costa Rica that lasted the whole walk.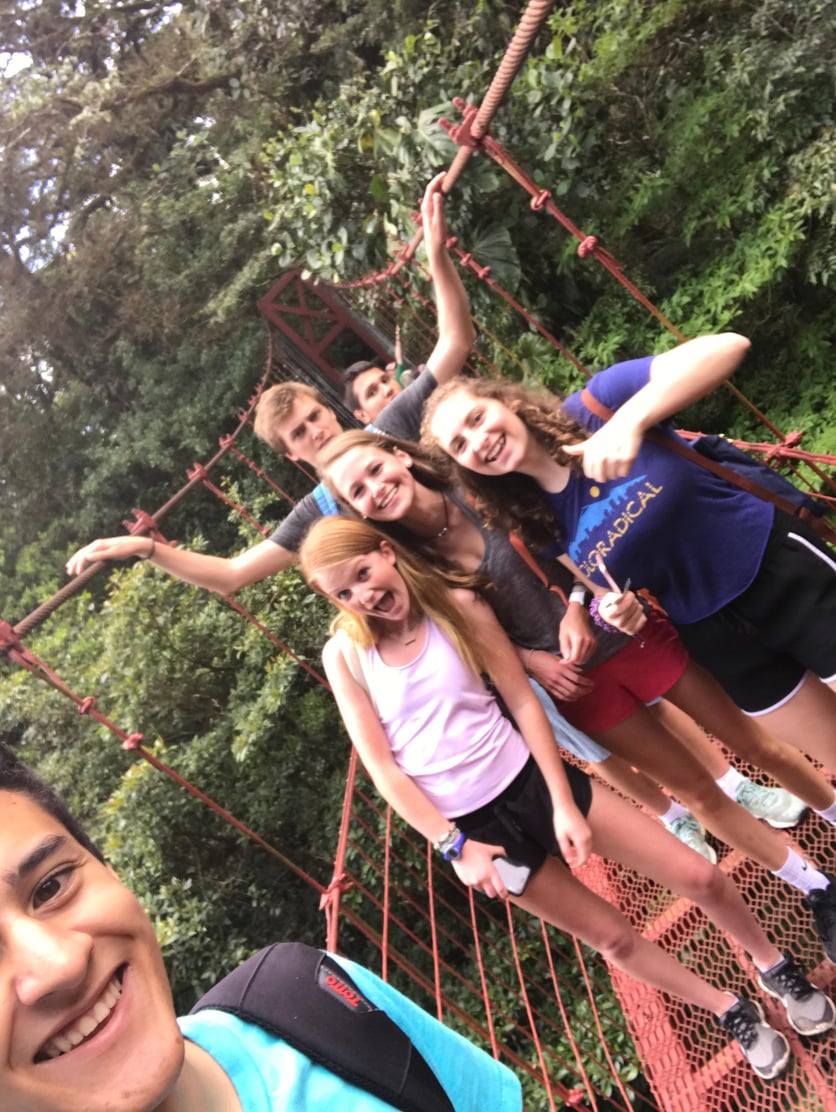 Chloe '19:
Eliza, Robi, and I walked back to Eliza's house so she could know how to get to town from her house. It was raining, but was super fun because we got to explore more of the town, and got to see multiple rainbows.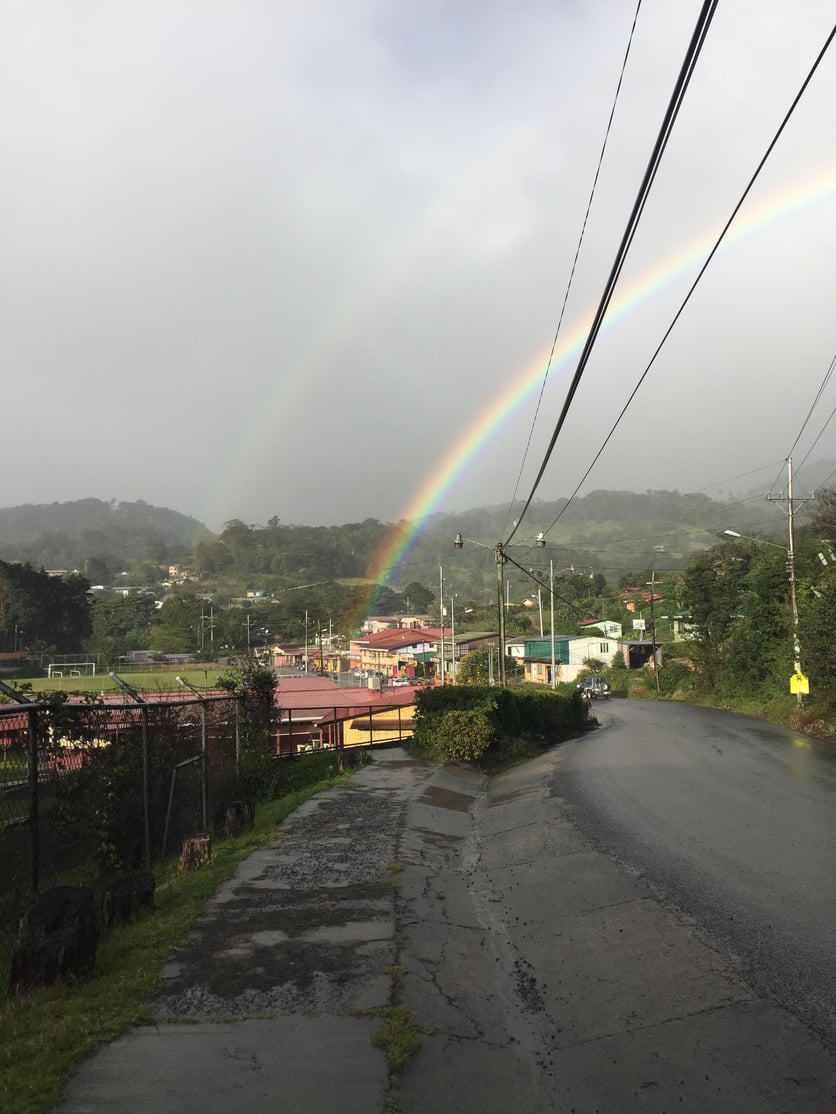 Emmie, Eliza, Lucas, Roxanna, Tito, Carr, and I went to the climbing tree after school on Tuesday. It was amazing and HUGE. I couldn't believe how tall it was. Eliza and I were too scared to climb to the top, but Emmie, Lucas, and Tito made it to the top. Tito climbed up it on the outside!