For the final three and a half weeks of the Spring Term, roughly two-thirds of Proctor seniors take advantage of a unique opportunity to create their own learning experience called Senior Project. Focusing on their interests, seniors can do projects relating to professional development, community service, or any other adventure they propose that is approved by the Senior Project Committee. We are currently in winding down second week of projects, and as part of my project interning with our Communications Team, I am sharing this blog update from a few projects around the world.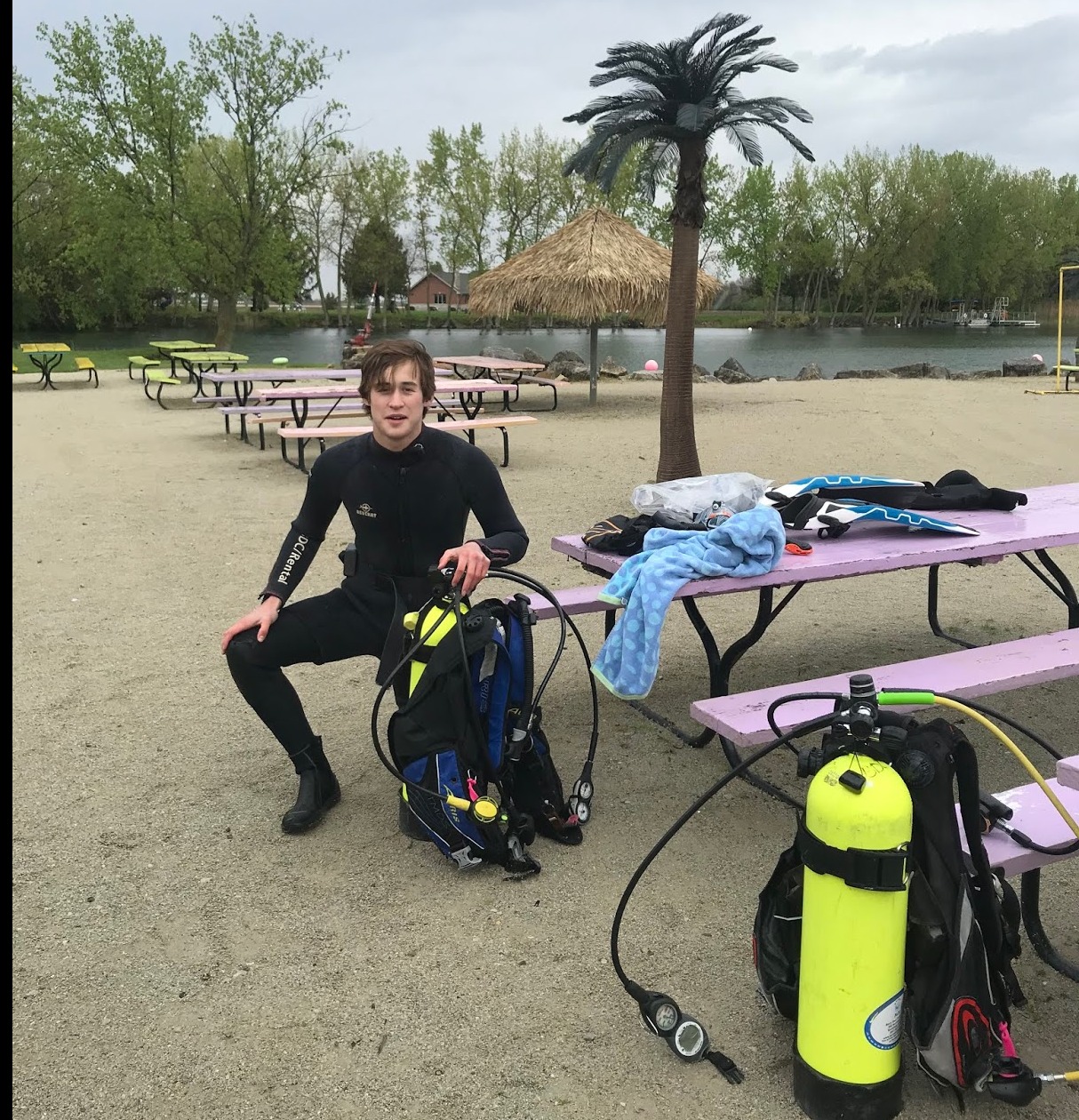 So what are our Seniors up to this year? Ben Levisay '19 is spending his Senior Project in Illinois training to become a certified scuba diver and searching for lost shipwrecks in the Great Lakes. Here is an update from May 3rd:
"I woke at 5:00 AM to get my dive gear ready for the day. I was then picked up by my dive buddy and we drove two hours to the quarry. Once we made it to the quarry, we set up all the gear and put on our wetsuits, gloves, hoods, fins, snorkels and began diving. While diving I did some basic skills like regulator recovery, mask clearance, and out of air with my buddy. I was very comfortable and think that diving could be an activity that I do for many years into the future. I didn't get back to Evanston until around 2-3, which made it a 9-10 hour day. I am exhausted, but also very excited because I am 95% done with my certification."
Further west, Joey Briggs '19 and Eric Nemirovsky '19 are currently in the midst of a cross country roadtrip where they are being modern day Johnny Appleseeds, planting native trees at every stop they make to have a positive impact on the environment. Their project, "Trail of Trees", has taken them to some of the most beautiful spots in the country. Here is an excerpt from Joey's first weekly reflection:
"Just one week into Trail of Trees and I already feel as though I am being changed. I have never taken in the beauty of the land like I am now and I am loving every second of it. I have learned through our hikes that the natural world is so much more beautiful than anything that is constructed by human hands. I am so happy to be doing what I am, and wouldn't rather be anywhere else. Of course there have been some unplanned incidents, since we are on the road. There have been a couple of times our campsite was completely drenched from rains, other times like getting the Uhaul briefly stuck on a dirt road at night while on our way to the campsite. This is very beneficial to me because I am learning what it takes to be self sufficient as well as getting a much, much better appreciation for nature and the things that reside in it. Working with Moab Solutions was very powerful because the workers all had such appreciation for the land and were willing to sacrifice their time to preserve it. It was a very powerful experience to say the least."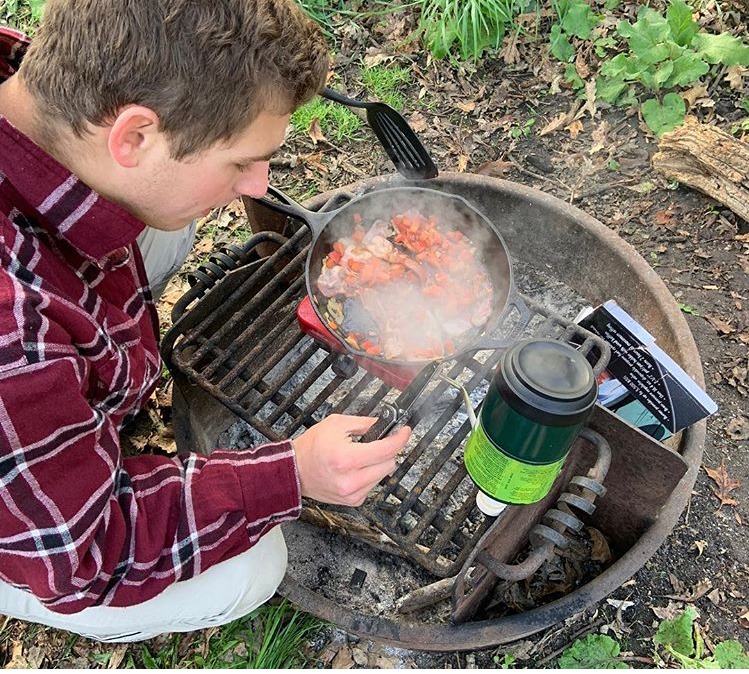 Overseas, Lucas '19 and Augie '19 are on a community service based sustainable cycling tour through Spain. After spending a day with Proctor en Segovia, they embarked on their cross country bike trip. They experienced a setback on the first day when Augie fell and his bike got damaged. But luckily their sponsors, Proctor en Segovia teachers Ryan and Mikaela, were not too far away and were able to pick them up and get the bike repaired. Here is an update from Lucas on May 6th:
"We woke up at a nice campground in Cuenca. We slept over ten hours last night after we finished some of the longest days of this project. I am feeling good today. Augie and I were cranking out kilometers on our bikes and took some time to clean up a trashy area by the entrance of a bigger paved road. Picking up trash is always a good feeling so that just got me more pumped to keep biking. We arrived at our destination around 3:30 PM, which was early for us. After munching on some PB&Js, we decided to just crank out some more distance. We biked for another hour and a half on some pretty rugged terrain up and down back country hills. It was beautiful as a we passed through olive farms and vineyards. Eventually we arrived at a good place to spend the night."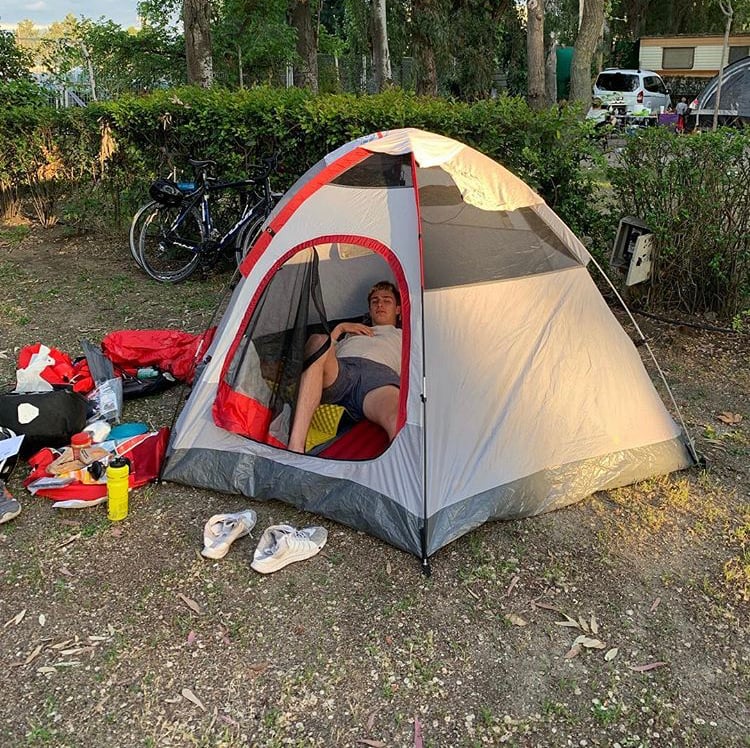 While many of our seniors are getting these valuable life lessons off-campus, people on campus are also working hard on various Projects. Everyday, Jada has been painting colorful designs on the bodies of people on campus. She is doing this to spread awareness for body positivity. Here's Jada reflecting on her first week: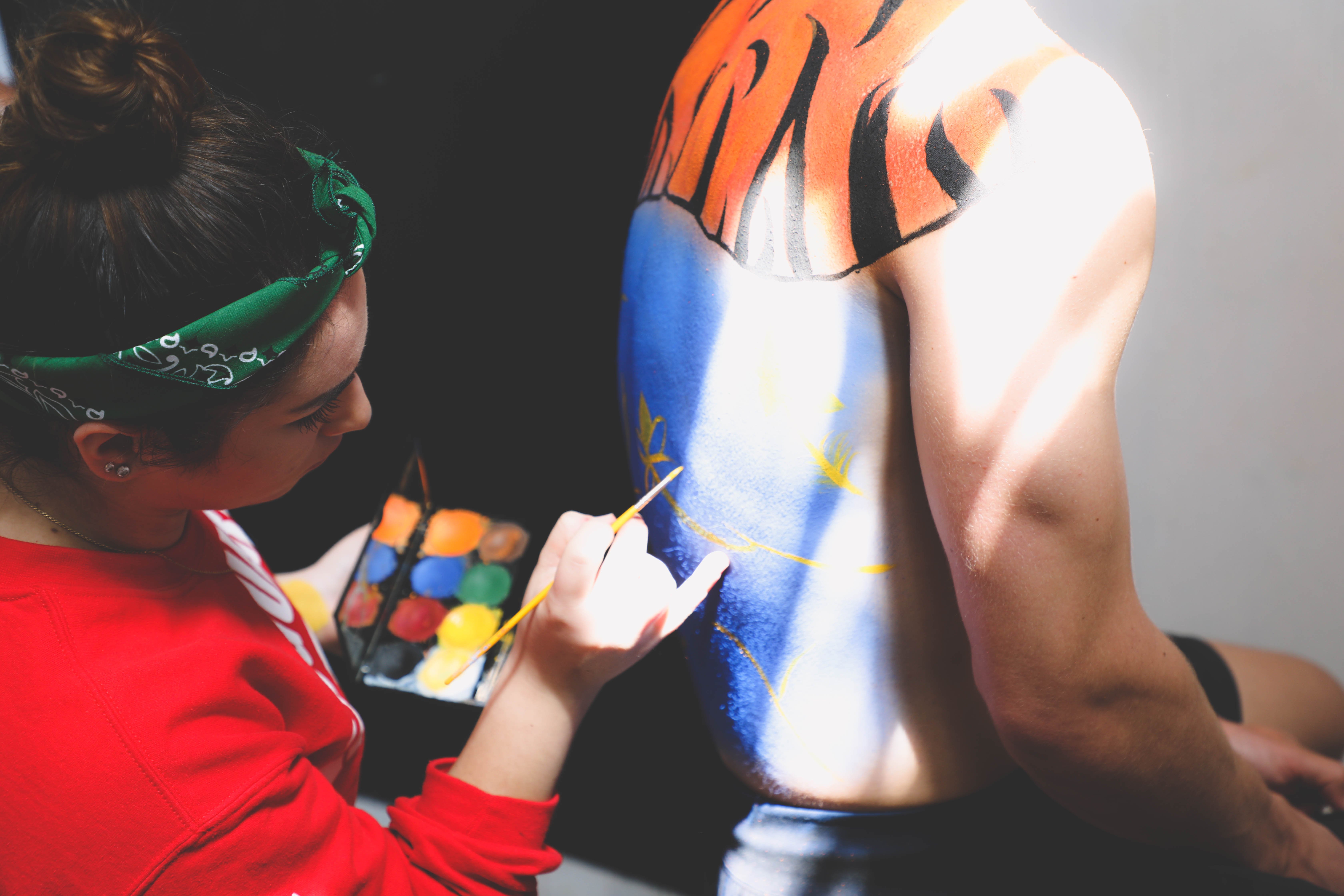 "Through my research and my experience painting my first few models, I learned about the history and importance of the art of body painting in both historic and modern cultures. I also was able to learn about and build on my skills with my tools, such as the airbrush compressor and the different types of paints that I have. I think the most exciting thing that I learned this week was about how the different models I've had so far feel about the experience of being body painted. Since my whole project is centered around body image and body positivity, I found it fascinating that I gained confidence in my abilities, which in turn made my models feel more confident in what was being painted on them. Something I noticed, not quite learned because I had already known this to be true, was that all of the girls I have painted so far were very nervous at first about being naked and being exposed for the project, however, after painting them, I noticed their confidence levels rise and the art on their backs helped them to see the beauty in their bodies."
If you've been on campus lately, you've probably seen the large van that Aidan Doherty '19 and Caitlin Colgin '19 have been working on. For their Senior Project they are creating a 'tiny home' inside of a van. Their plan is to completely finish this so that it is liveable by the end of the term. Furthermore, Aidan's plan is to actually live in the van once is it completed. Here is update by Caitlin from May 2nd: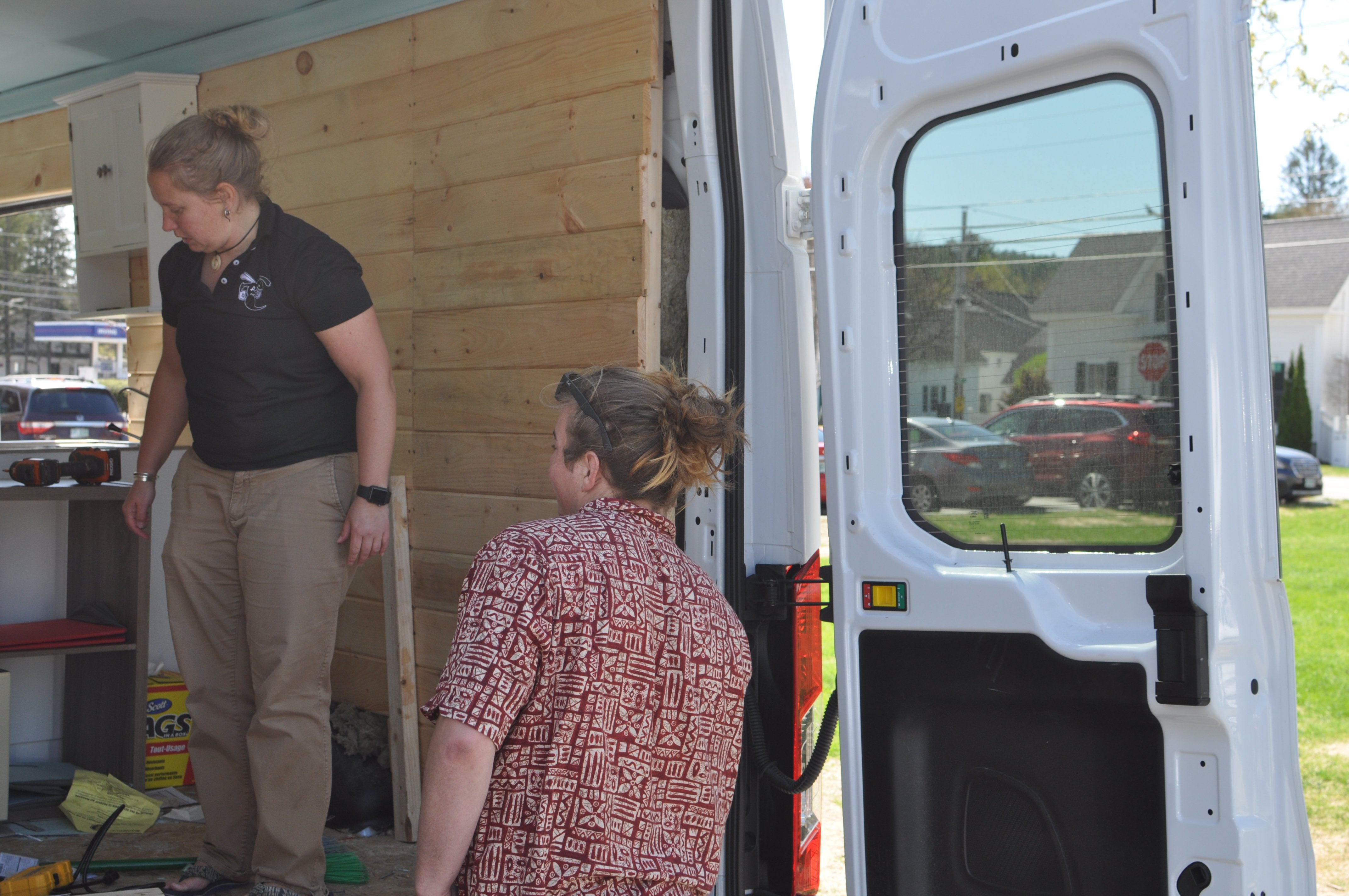 "Today we officially finished the ceiling! after lots of trial and error we figured out the cracks! We got baby blue paint after lots of convincing. I learned how to use a sewing machine thanks to Trish and Kate Austin. We went to the hardware store and it seems like every time we need more stuff. They now remember us by color of paint! We also found a way to gap the big cracks and it looks really good! We also got some help from friends. Today was an overall really great day!"