Proctor's boys' varsity basketball team has no place to hide on their schedule. Playing in the nationally recognized Lakes Region and with a non-conference schedule of NEPSAC AAA and AA teams, this year's squad faces challenging games every week. Under the leadership of veteran head coach Gregor Makechnie '90 and first year assistant coach Ben Bartoldus '10, the boys' basketball team is well on their way to reaching their team goals of helping one another maximize their potential, improve offensive and defensive execution each day, and playing the best basketball at the end of the season.
The coaching staff noted, "The Lakes Region is an incredibly competitive basketball league, populated by some of the best teams in the country. We also play the AA level of the New England Prep School Athletic Council. For us, every game represents a monumental challenge. We know we are capable of winning games in our league and NEPSAC AA play. We also know that we are at a competitive disadvantage if we give anything less than our best effort in each game. We expect to practice and to play with maximum physical effort and mental focus."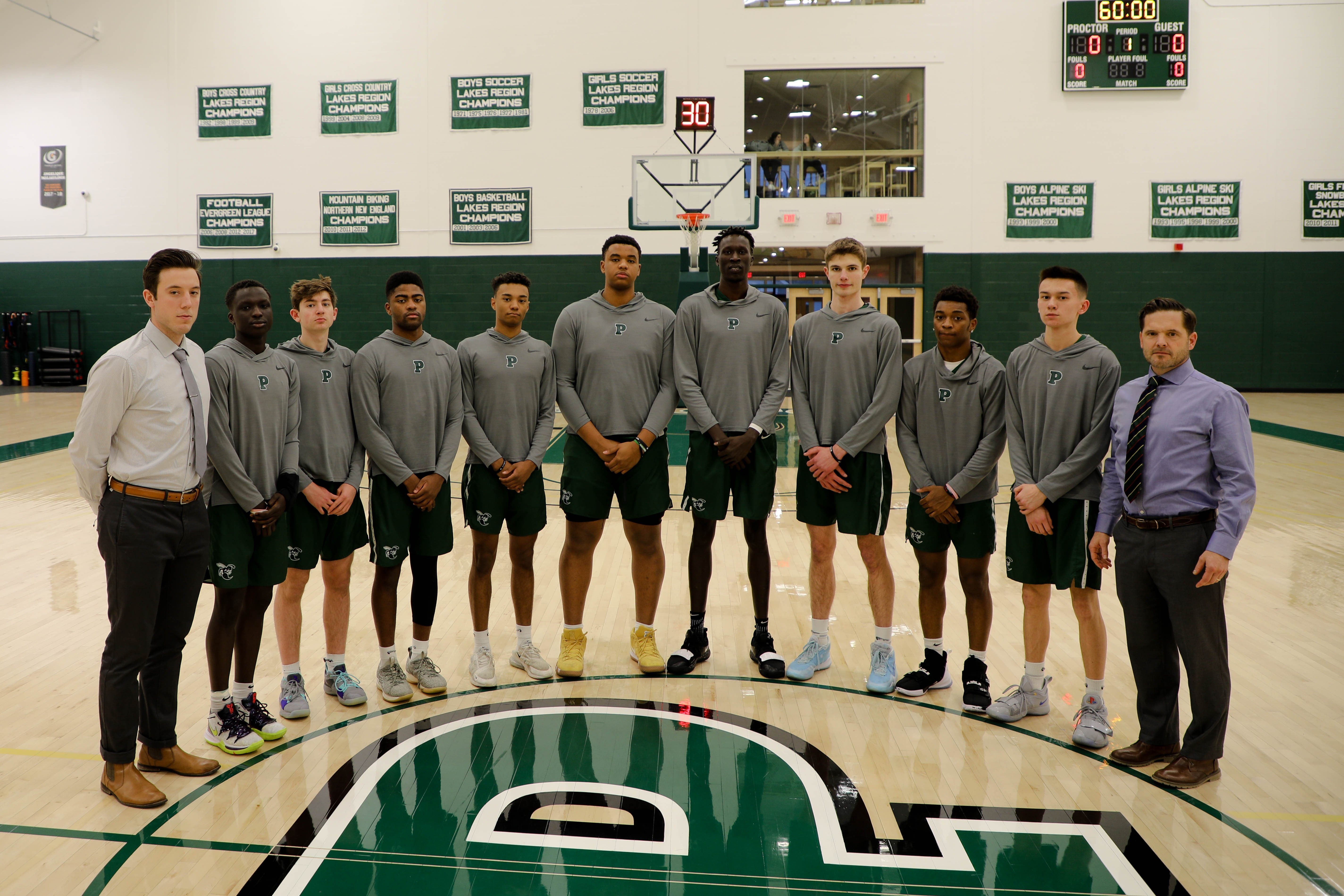 With every game being a big game in league play, the Hornets need to heal from early-season injuries. The slow start to the season is partly due to the rash of injuries that have impeded the team's ability to maximize their talents on the court. Senior Levi Mutschler '20 notes, "There have been ups and downs this season, but we are resilient and getting better every day." That daily determination to improve was on full display when the team recently knocked off perennial Lakes Region rival Tilton and proved that though a few guys are still injured, the team can unite and beat some of the top talented teams in New England.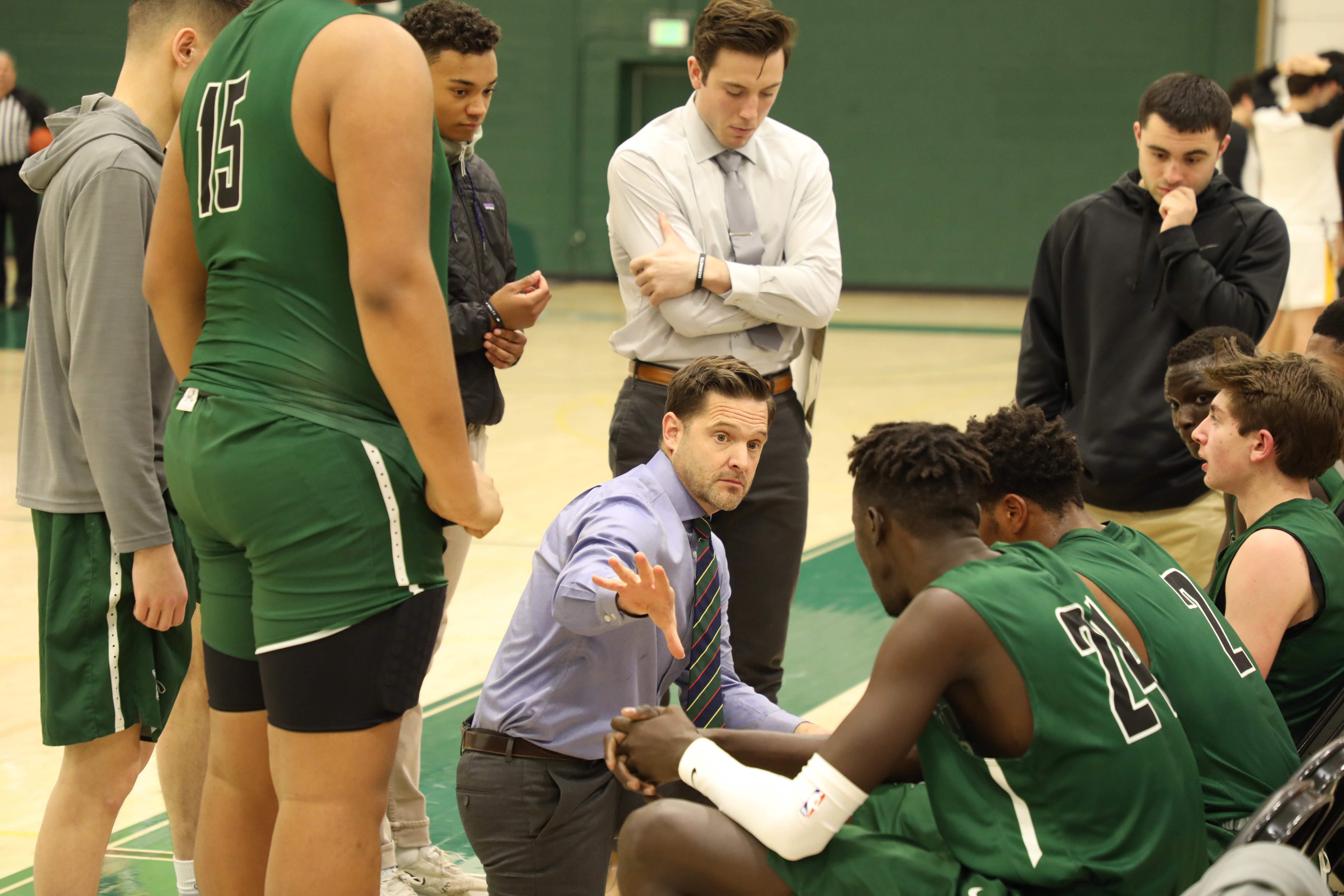 Four year starter Bol Akot '20 notes, "It's not only about coming together as one and reaching our maximum potential as a team, but also creating a bond that lasts longer than basketball. Fighting through adversity and building energy helps bring the team together." The life-long lessons that are taught on the court resonate daily.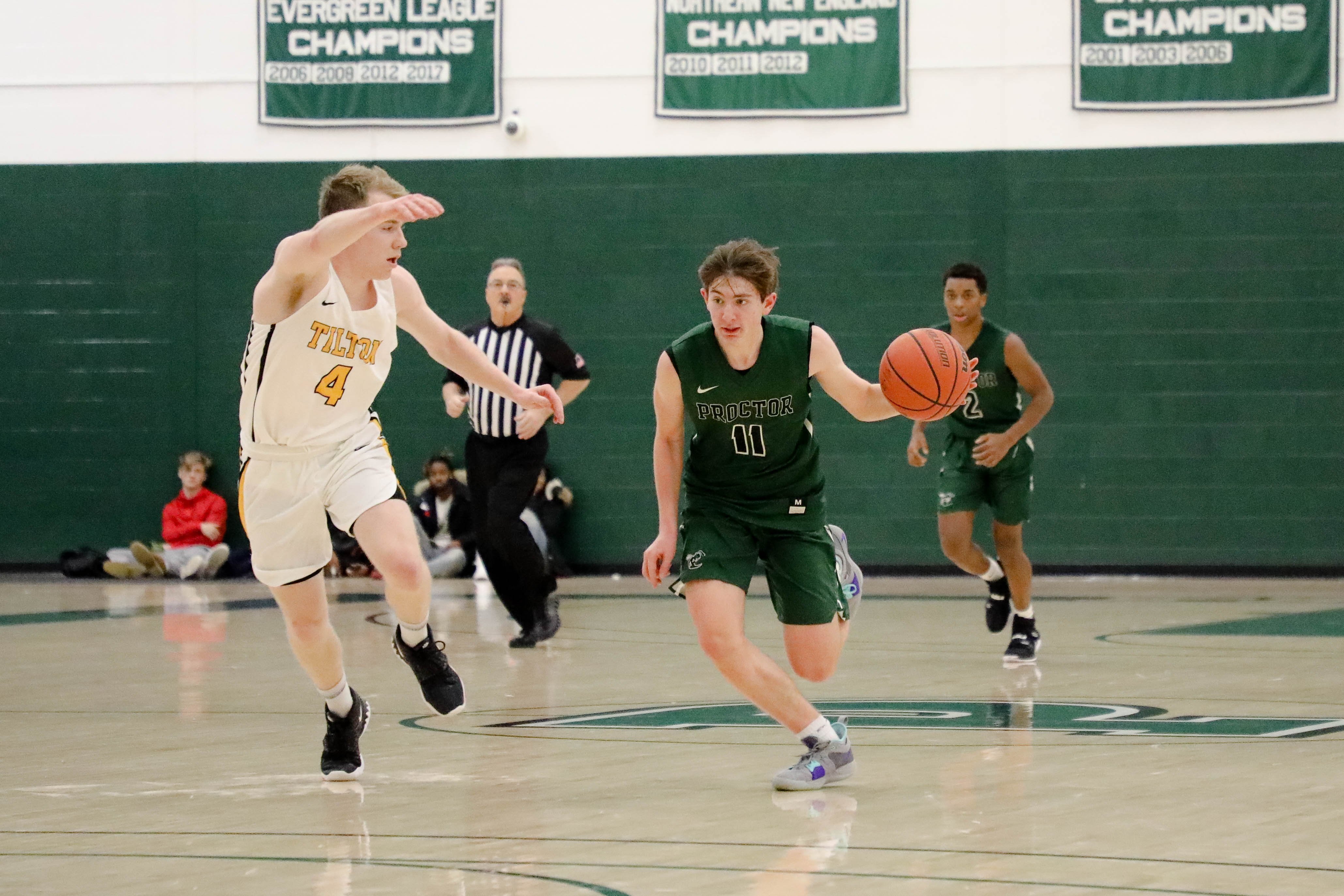 With a host of games left on the schedule, the Boys' Varsity Basketball team will continue their daily improvement and look to finish the season strong. Come cheer on the boys at their next home game on February 5th at 4:30 pm against Lakes Region rival Kimball Union!