The Proctor Boys' Soccer team knew they would have to reload with talent after losing eleven seniors off of last year's team, five of whom have gone on to play at the collegiate level. In addition to developing the in-game tactics and skills needed to compete in the highly competitive Lakes Region, Head Coach Ian Hamlet and Assistant Coach Peter Southworth know team chemistry lies at the core of this group's success. The team's goals remain the same for the 2019 campaign, win or lose: they want to play to the best of their ability and to focus one game at a time.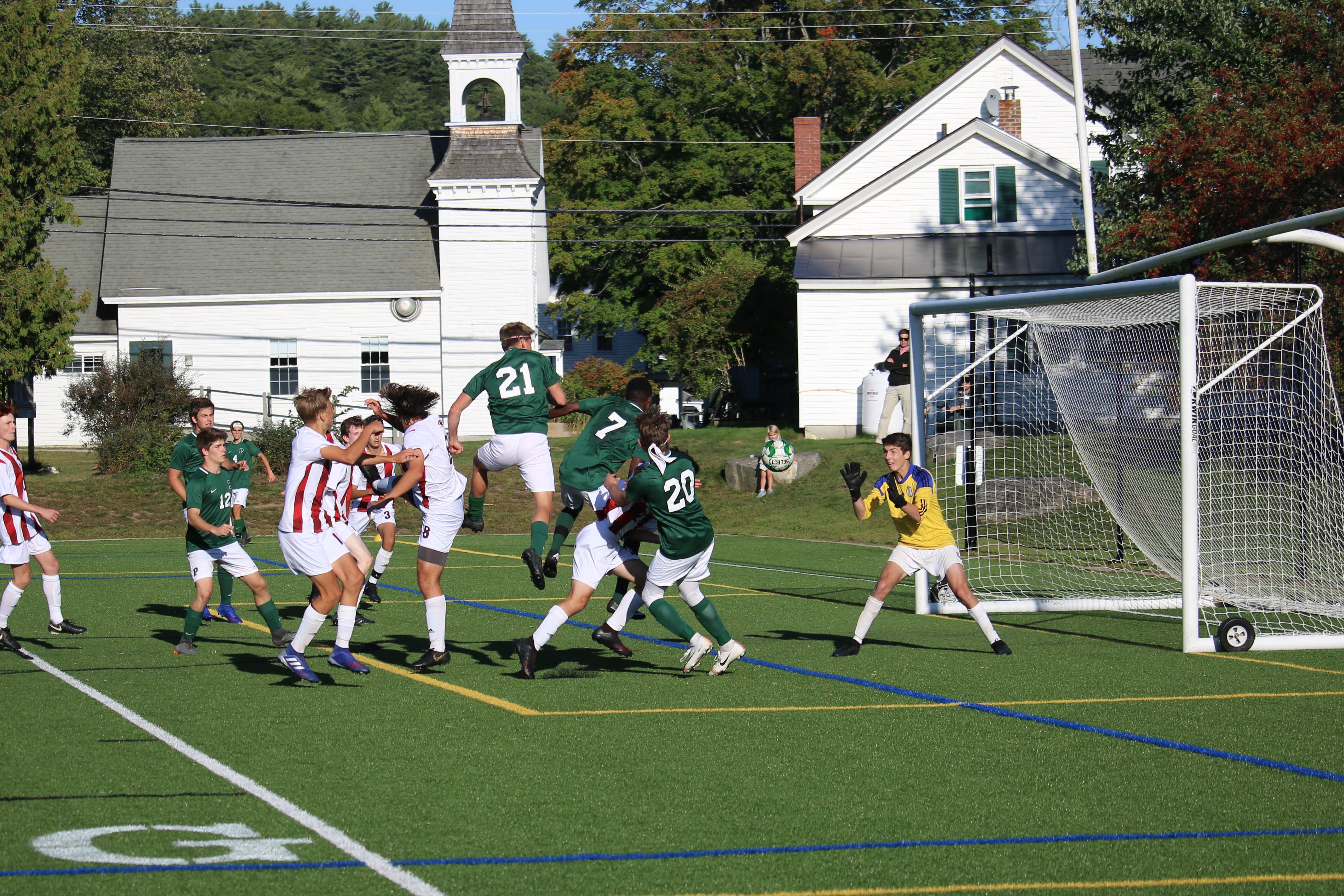 Leading the way are captains Timmy Bechtold '20, Cam Joslin '20, and Nate Chickering '20 all of whom bring experience, hard work and grit to every match. Coach Hamlet added some insights to these senior leaders, "All three are great friends and a bit on the quiet side, but they are finding ways to adapt and step up into the leadership role their teammates need and expect. We have been pleased with their game-time leadership in the early stages of the season".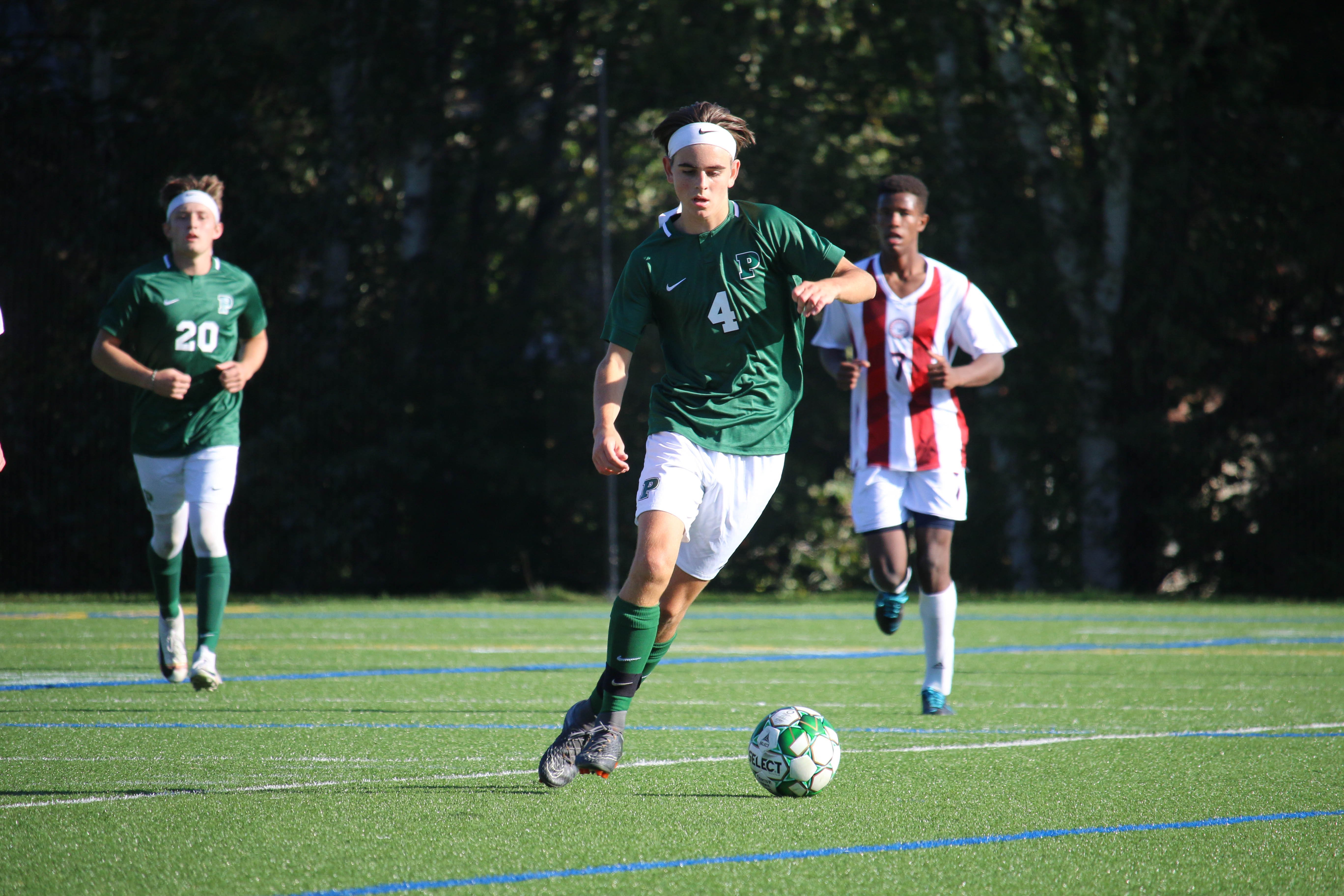 While the season is still young, the Hornets have shown great resolve during their first two official games. After a convincing 3-0 win over Lawrence Academy in the season opener, the squad traveled north to Hebron Academy (ME) and showed the grit and determination that Coaches Hamlet and Southworth are looking for as they battled back from a 0-3 halftime deficit to even the score 3-3 with an 86th-minute goal scored off of a corner kick. Though a tie, it is a sign of the team coming together and buying into the philosophies of the coaching staff. Coach Hamlet noted, "It felt a little like a win and a bit improbable, but three goals in 19 minutes is a heck of a comeback. Be patient, be diligent, plug away, keep fighting. Most days you have little to show for grinding, but on Saturday, under the hot Maine sun, we took satisfaction in our collective work and pulled into Andover at 10 PM with something to show for the grind and our energy and attitude."
As Coach Hamlet reflected, "This is has been a great group of guys to work with so far. Practices have been high paced, productive, and a place for improvement. We can't ask for much more. As we enter the meat of the schedule, there isn't a single game that would be a 'gimmie.' I have great respect for the other programs in the Lakes Region. Every team has talented players and savvy coaches, and our guys know they need to show up and perform each day." Today, the team heads to the shores of Lake Winnipesaukee for a match-up with a talented Brewster Academy squad.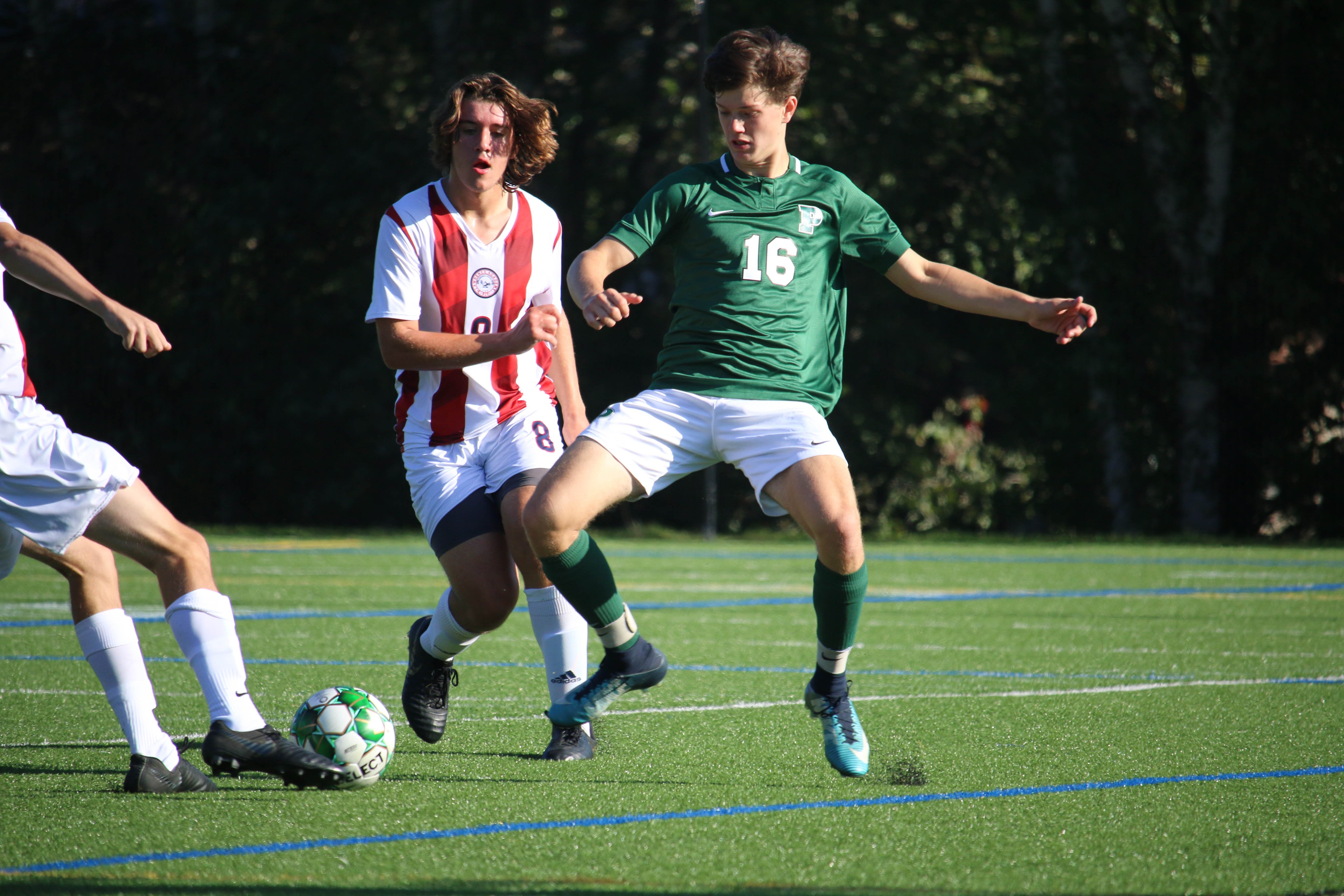 Today's match-up with Brewster precedes a trek to Vermont Academy on Saturday before the Hornets host the Huskies of New Hampton on Monday in rapid fire Lakes Region action. Best of luck to the Boys' Varsity Soccer team the rest of the way!