Proctor's girls' varsity soccer team boasts a 6-3-2 record as they head into Wednesday afternoon's home game versus a talented Berwick Academy squad. Under first-year head coach Kyle Connolly, the team is looking to continue their strong play, individual skill development, and teamwork as they enter the back half of the season. Building off a strong team culture forged by former Head Coach Karl Methven, Coach Connolly has the program headed in the right direction with a core of young players contributing to the team's success and following the example set by experienced seniors.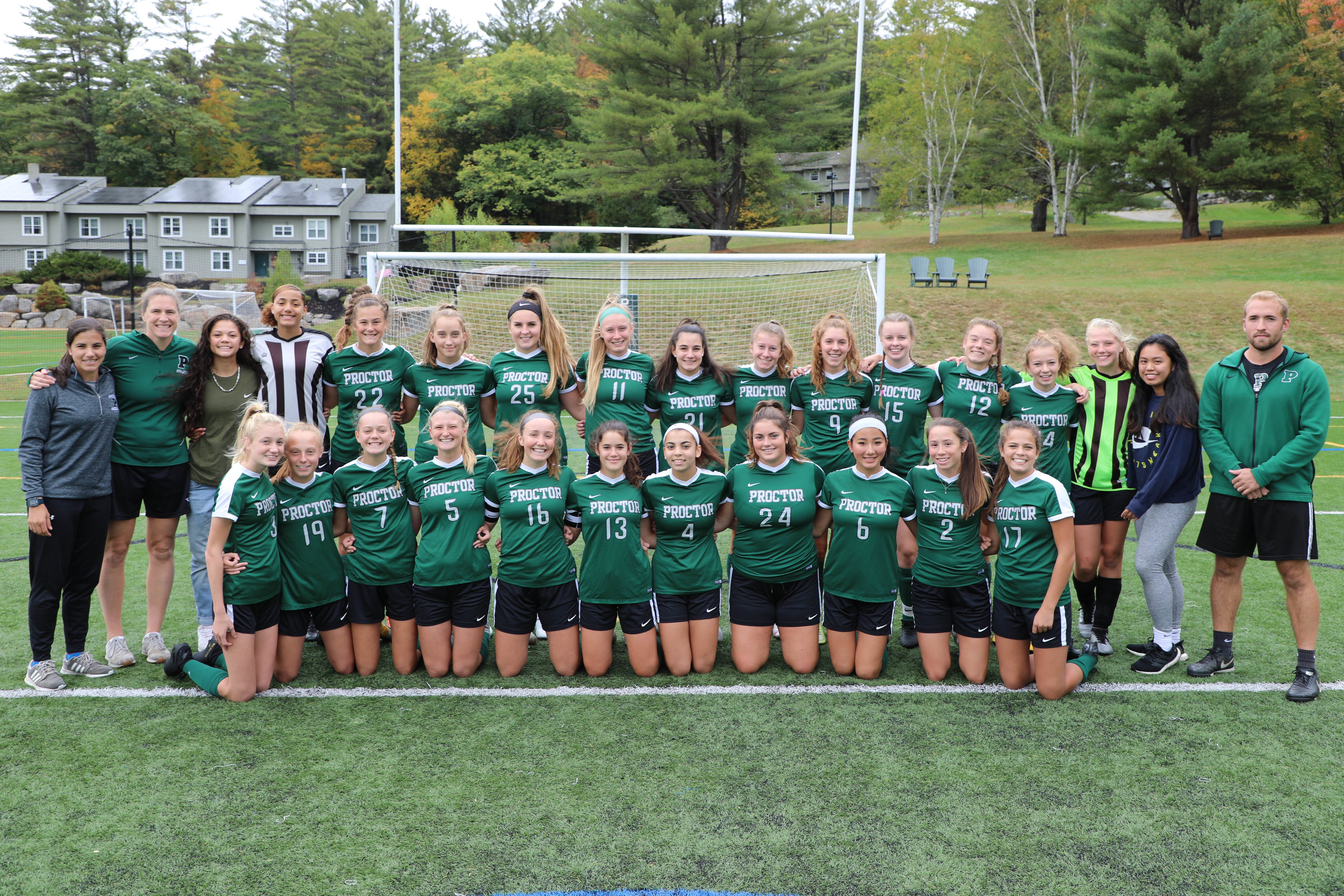 One of the goals for this season has been to continue to build a positive culture that balances team chemistry, community engagement, and, of course, an expectation of excellence on the field. Connolly notes, "For me, our team culture begins with the relationships we have as a team. If we have a strong sense of chemistry, our ability to grow and reach for our potential becomes that much greater. How we present ourselves on the field, the sportsmanship we demonstrate to our opponents and officials, how we conduct ourselves in the community - these are all layers to our identity as a team."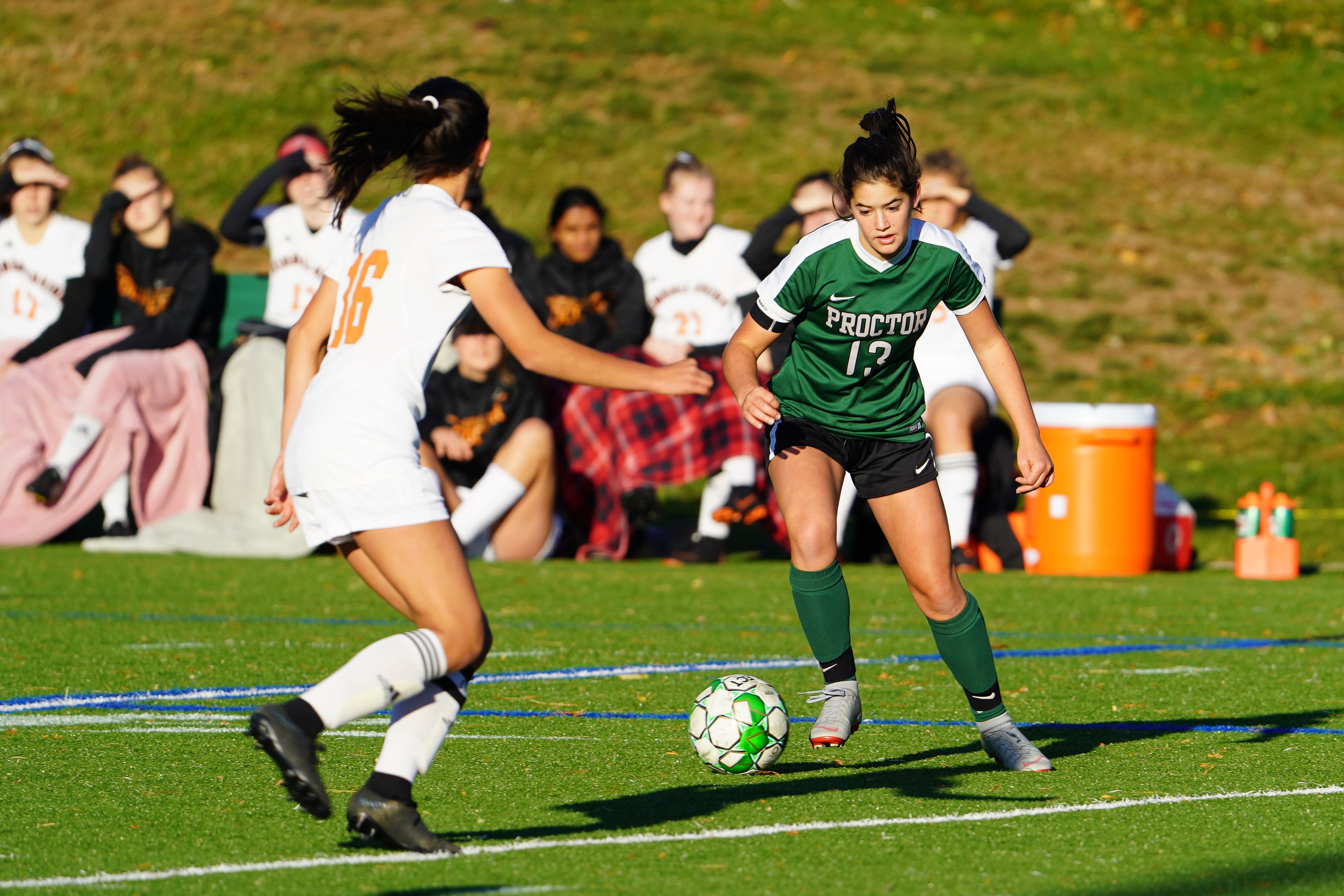 Helping lead the way on and off of the field are captains and four-year seniors Vienna Marcus '20 and Molly Mueller '20. Vienna '20 shared, "My experience as a captain of GVS this season has been great. We have a large team that ranges in skill level, returning or non-returning players, age, and personality, yet I believe it to be the closest team I've been a part of at Proctor. From the start of the season our coach, Kyle, stated that paying attention to the details is what makes the difference between a good or a great team. From my perspective, we have done a great job responding to criticism or adapting to make sure we take care of those details, and we have seen the success on the field as a result."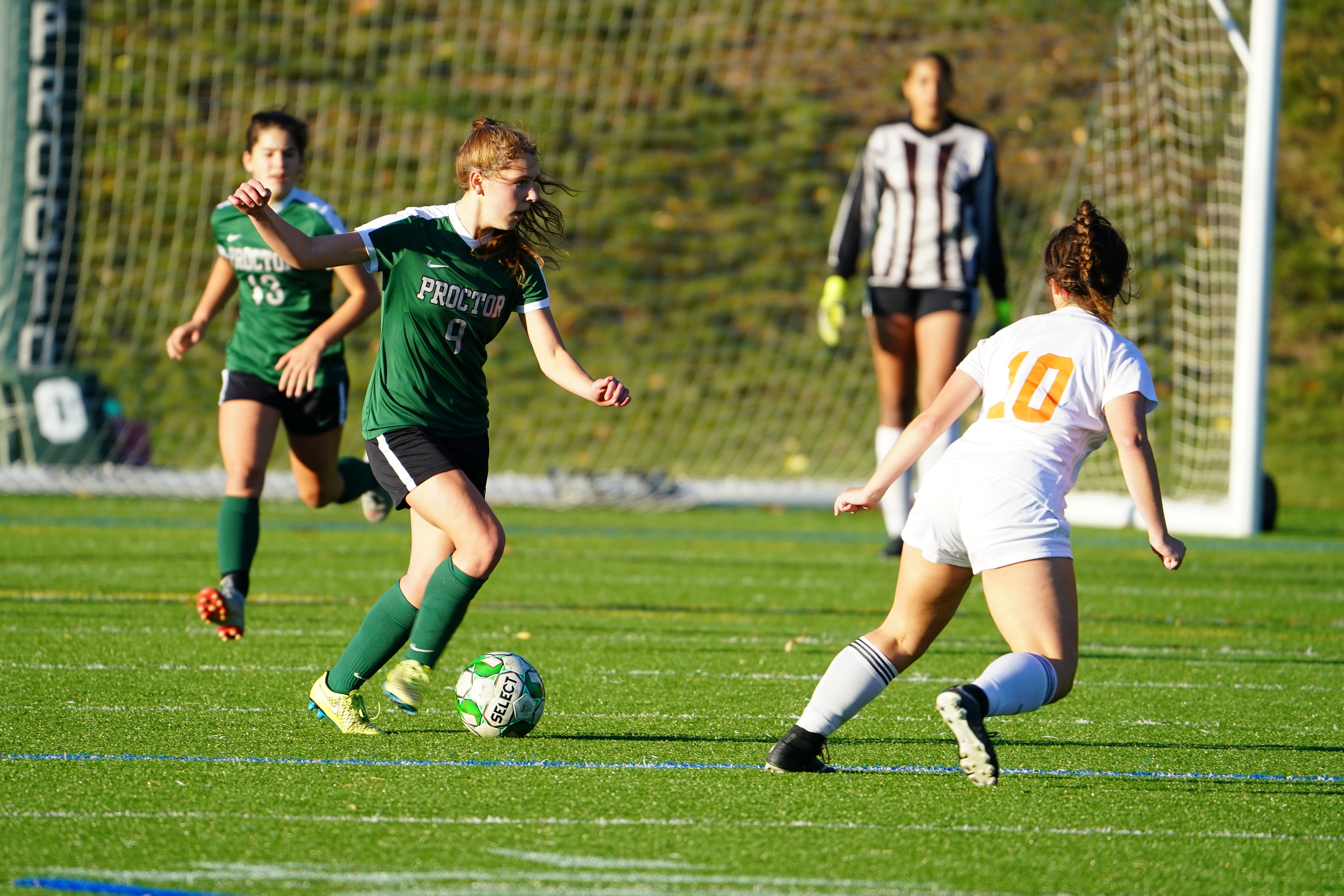 The season has been successful in terms of wins and losses, but in a Lakes Region that is as competitive as ever top to bottom, Connolly knows the Hornets must continue to bring the energy and disciplined approach to both training sessions and matches. "By several metrics, the season has been a great success so far: we have only given up six goals in eleven games, we have earned quality wins, and have represented ourselves well. When I look at the energy in this squad, their love for each other, and their joy of the game, I see a group that stands for so much of what is important about team sports. Our record has reflected much of the work that they put into this point." Connolly knows things won't get easier, however, as the remainder of their schedule (like the first half) is filled with highly competitive games, including Wednesday's match-up with Berwick Academy (8-2 record).
As the team's seniors understand well, a team's culture is built over time. With ten sophomores and four ninth graders, the leadership and support of seniors and juniors have been critical to the team bonding. Playing under their third coach in as many years, four year seniors Kaley Farmer '20, Anya Jewell '20, Vienna '20 and Molly '20 have been critical to providing continuity to the program. Vienna notes, "We have had great success thus far and I believe that is due to the chemistry of our team. Like any team, we've had some setbacks, but I am continually amazed at how we respond." Whether it is the motivational quote wall in the locker room, a word of encouragement in passing during the day, or the love and care of assistant coaches Maggie Kennedy and Lindsey Allenby, this group knows how to take care of each other off the field so they can perform their best on the field.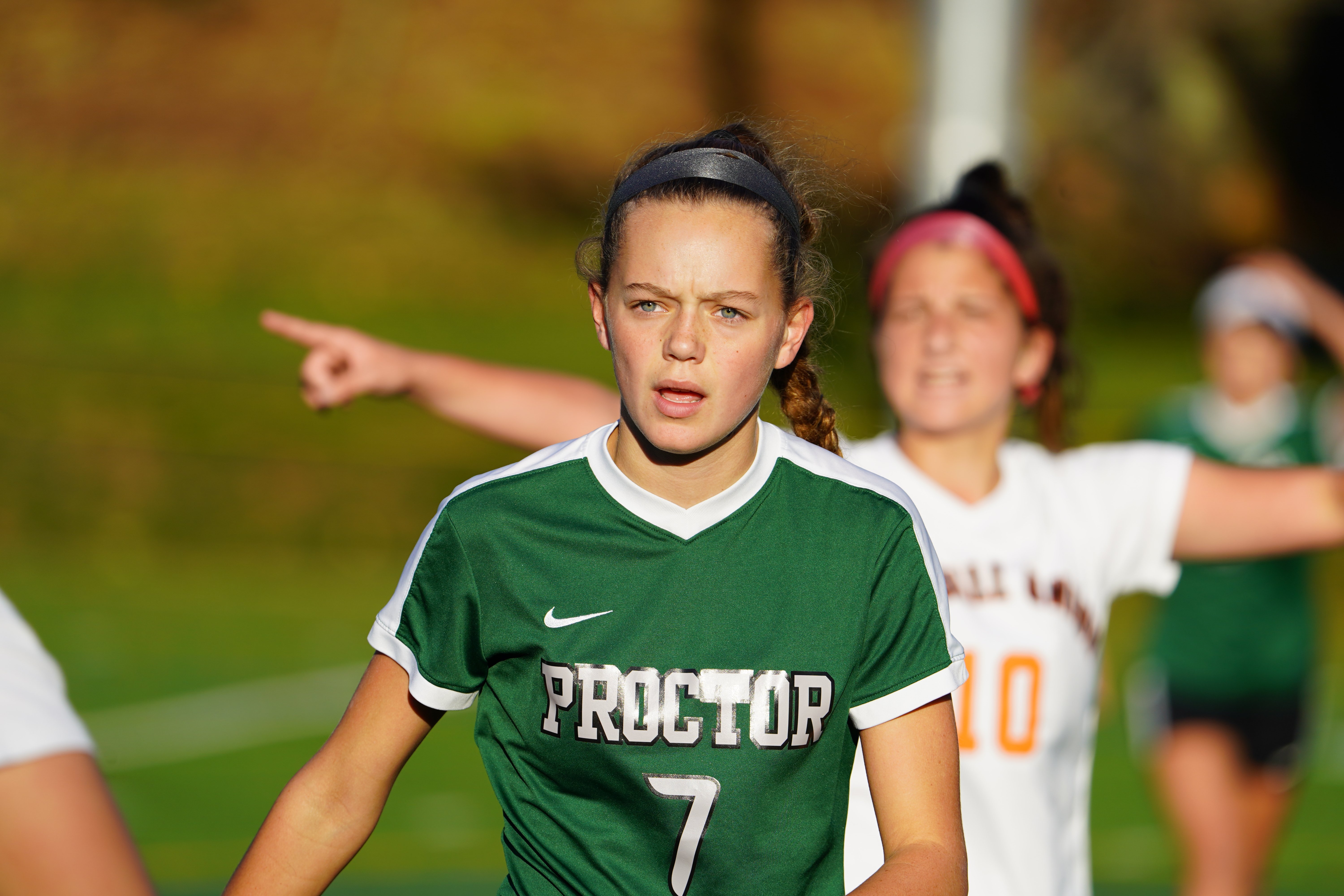 As the team prepares to make a run at a Lakes Region Championship and potential NEPSAC postseason birth, a late-season date with Holderness during Holderness Day looms as a fitting end to the regular season. The two teams drew to a 0-0 tie earlier in October, and Connolly and the team are looking forward to the rematch, "Holderness came here and packed it in defensively against us and earned a tie. We love the opportunity to get out and compete against a rival team, and we feel confident that we have the necessary players to get the right result and put together a full 80 minutes of good soccer. The fanfare around that weekend only ups the stakes. We've been talking all year about how we want our next game to be our best, and Holderness is the final game of the season, so we want that to be the one where all the pieces of the puzzle come together."