Today's journey is different from the others. In a survey sent to students earlier in the week, I asked them to tell me where they felt the happiest and where they felt the safest on campus. 28 students answered while 21 of them allowed me to share their answers.
The idea for this post all began on Monday at a Captain's Meeting, which is a sub-group of Administrative Team members, all Proctor adults, who come together three times a week to process and communicate the goings on at the school from our various smaller teams–Operations, Advancement, Teaching & Learning, and the Student Experience. In the Student Experience Team, the adults often discuss what they are seeing from students and what we can do to improve our processes and policies. More often than not, we talk about things that are going well with kids. Megan Hardie started by telling the group about the happiness course at Yale that one of our students will be able to participate in and perhaps others will be able to join them in the future.
The study of happiness has taken off over the last two and half decades, originating with educator Martin Seligman who talked and wrote about well-being at the Positive Psychology Center at the University of Pennsylvania. When I look around at what we do at Proctor as a school, I believe we try to maximize the areas that Seligman and Yale's Laurie Santos dive into, which is the power of place, habits, and experiences. At Proctor, our students gain a sense of place and a sense of belonging from what makes them the happiest and what makes them feel safe.
THE PLACE WHERE YOU FEEL THE HAPPIEST
Shirley '23
Place: "The mud pond shelter/ cabin or on the rail trail."
Why: "Beautiful moments and memories are always formed in the most grounding areas of the woods."
Ang '22
Place: "The coffee house!"
Why: "I think I feel the happiest at the coffee house because I've watched it grow so much over the last four years. It is now a place we're we as students can connect with each other, meet new friends outside of the classroom/sports, listen to great music, and there's always good snacks and drinks. Coming from someone who works at the coffee house the atmosphere is always amazing and is something that my friends and I look forward to every weekend. I've spent a lot of time in the coffee house whether it's studying on a Sunday afternoon or helping with dishes on a busy Saturday night but for me the coffee house will always be a special place even after I graduate."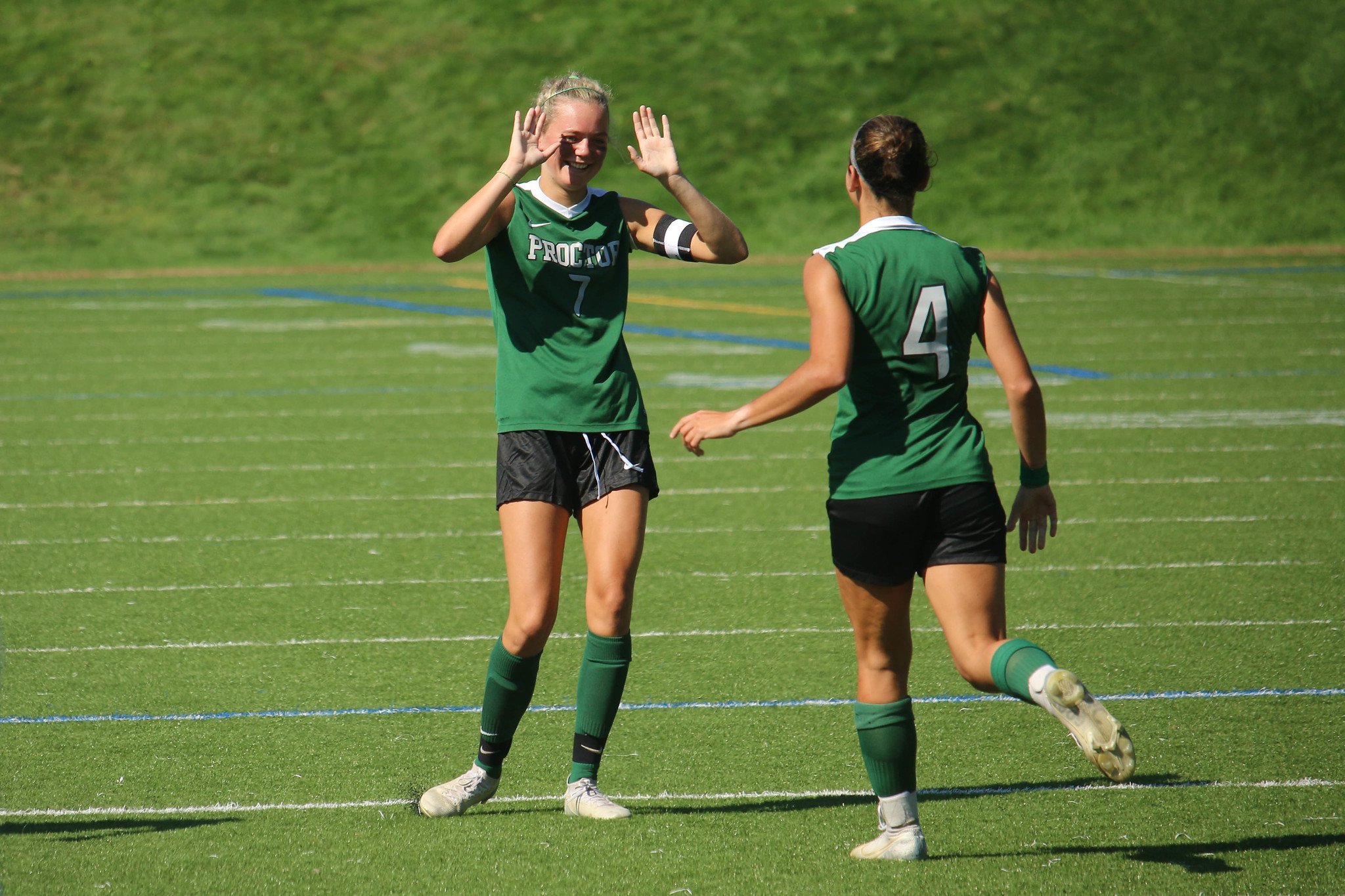 Cassidy '22
Place: "The turf field playing in a soccer game with my homies, or the coffee house."
Why: "Best vibes ever always, good people."
Colin '22
Place: "In or around the pond."
Why: "Because it is relaxing and is connected to lots of happy memories."
Cal '23
Place: "On the baseball field."
Why: "Because it makes me happy and relieves stress."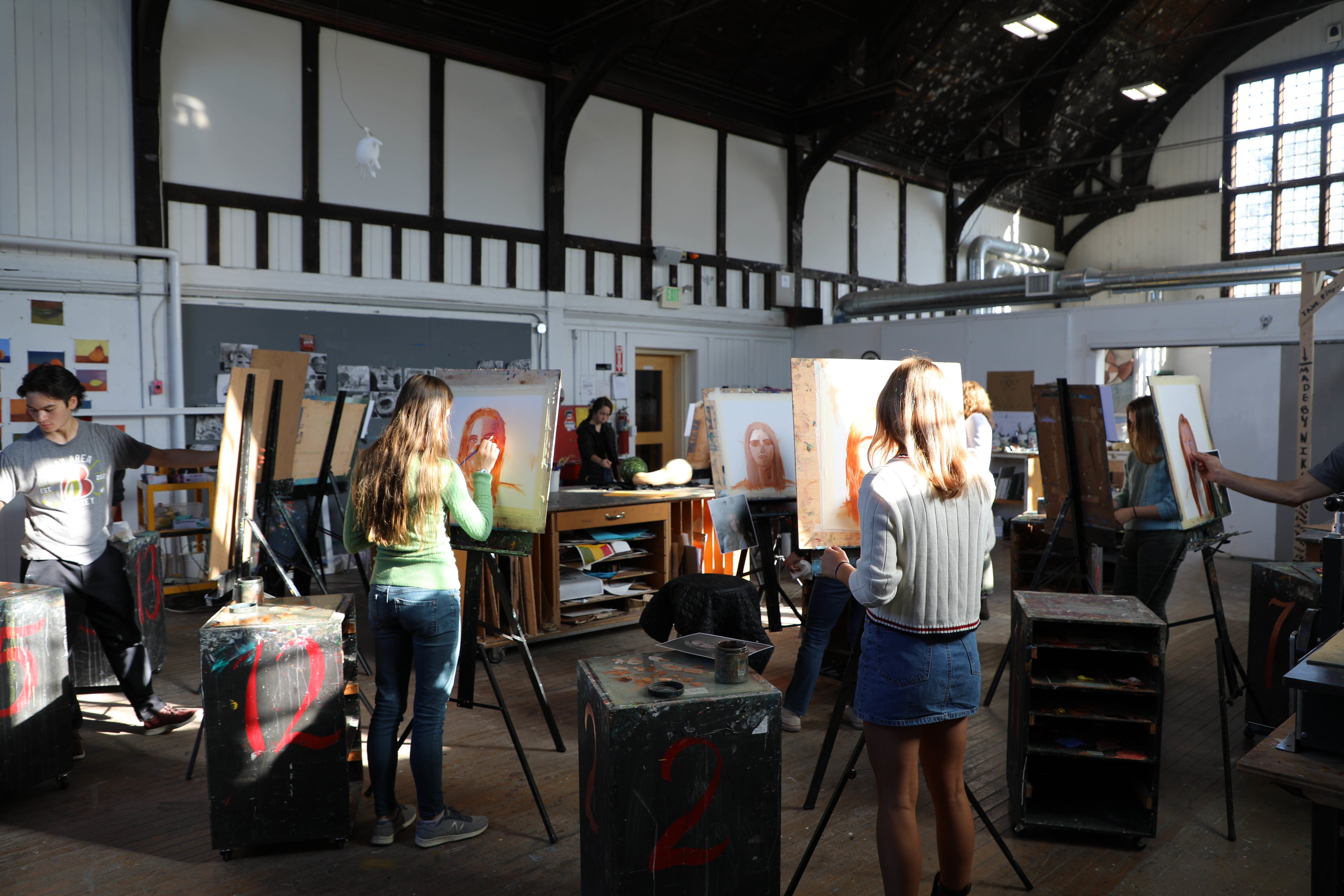 Lily '22
Place: "Slocumb."
Why: "I really enjoy making pottery in Slocumb. It is very peaceful for me because I am able to create whatever I like."
Emma '23
Place: "The Dance studio."
Why: "Because I love dancing and it's where I can fully be creative."
Zack '24
Place: "I feel happiest when I'm in Wise Center."
Why: "Because there are so much fun activities you can do in there."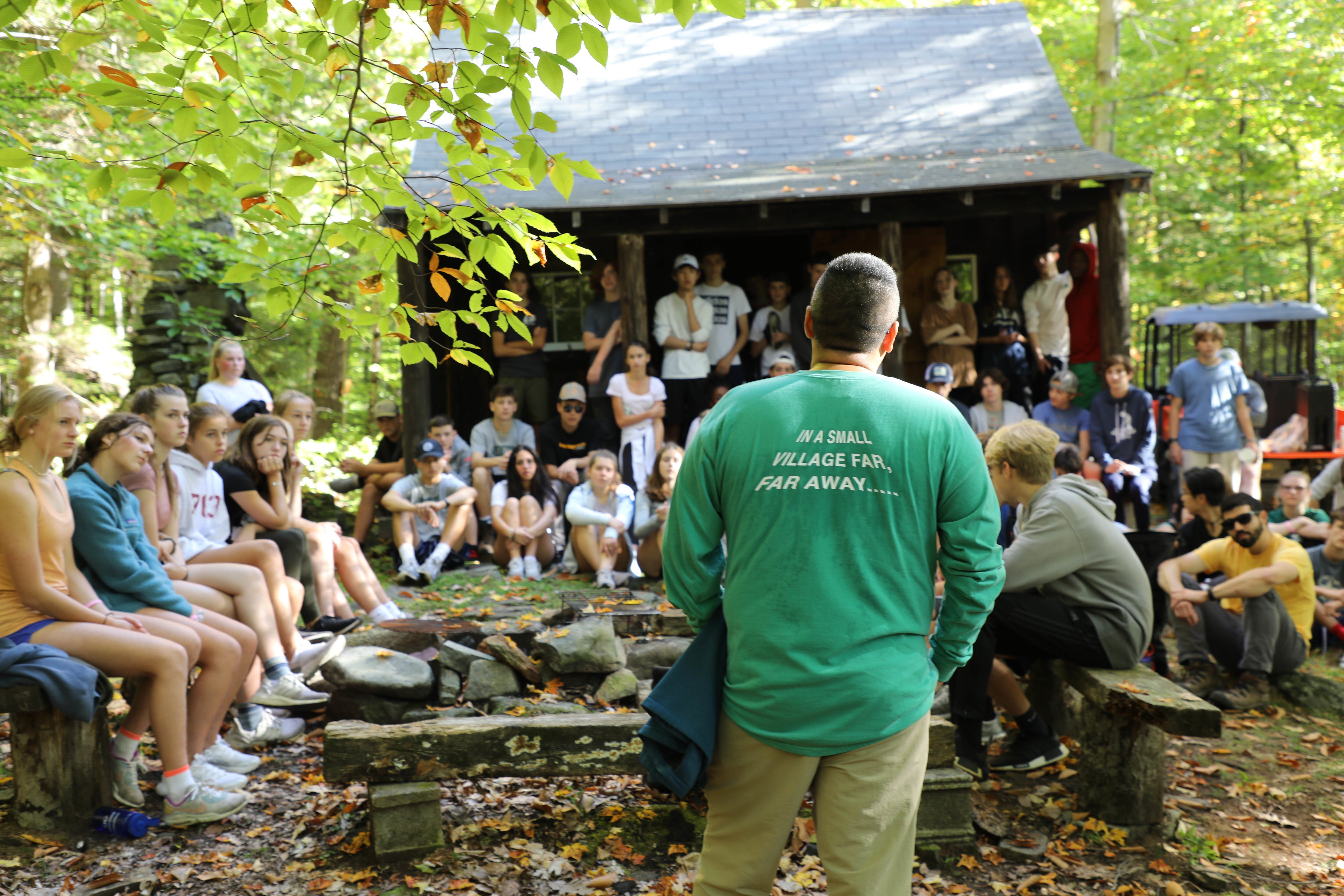 Griffin '24
Place: "In the woods."
Why: "Just taking a hike for 40 minutes with music or just listening to nature really helps me calm down and take in nature."
Victoria '23
Place: "My dorm's porch."
Why: "When it's almost night time, being there with people I love watching the sunset it's nothing else but perfect.."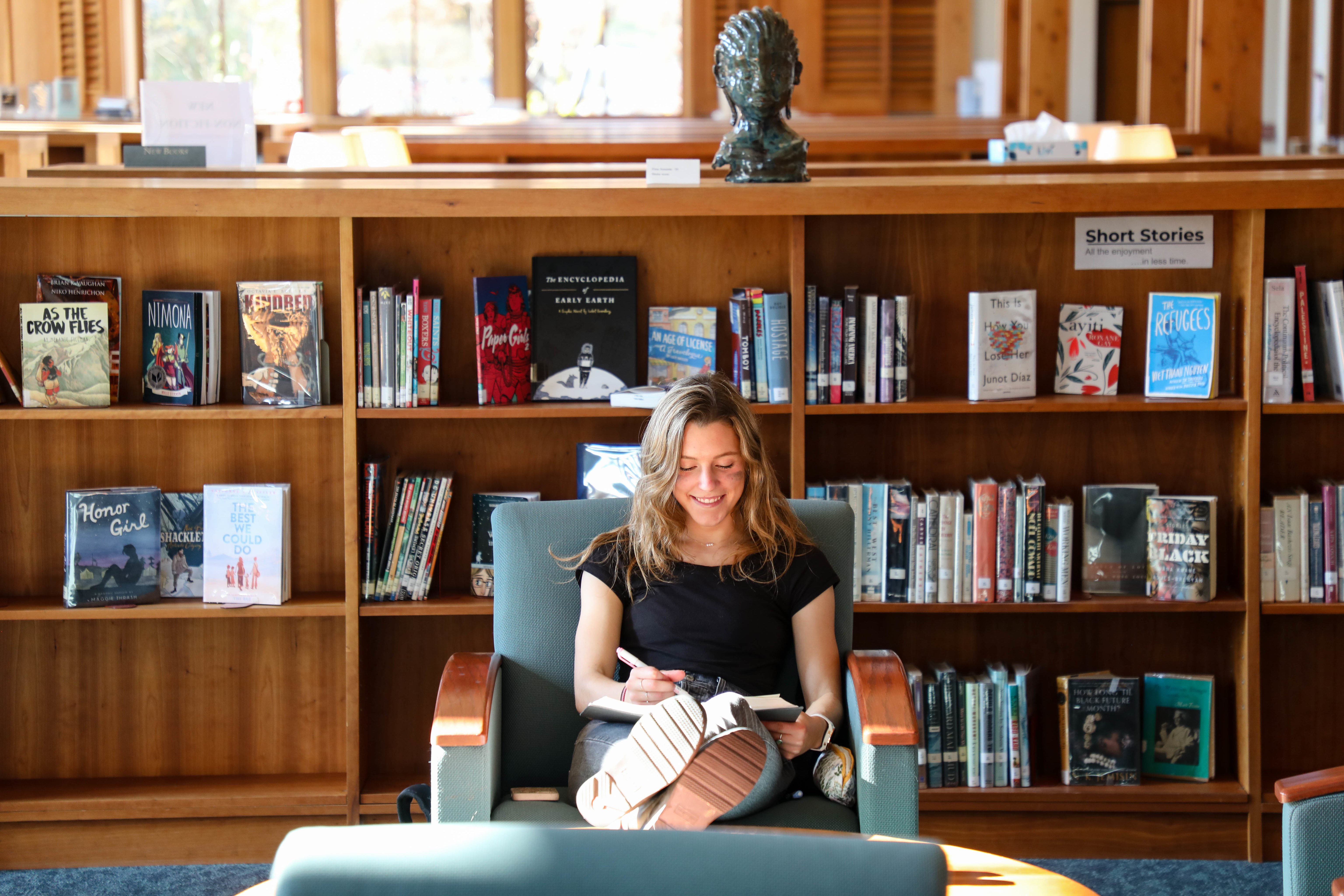 THE PLACE WHERE YOU FEEL THE SAFEST
Libby '23
Place: "I feel safest in the library."
Why: "As a day student we don't really have anywhere else to go and the library is always the default. With the big comfy chairs downstairs and the numerous places upstairs to sunbathe and study, it's always a warm and welcoming place that is always a joy to walk into."
Bella '22
Place: "I feel the safest in the Athletic Trainers room/ Office."
Why: "The people in there (Kelly, Chris and Austin). They help with so much."
Aspen '22
Place: "The day student lounge."
Why: "It is comfortable and a nice place to chill out/do homework/hang out with friends."
Nora '23
Place: "My dorm room!"
Why: "It's "mine", just as my roommate can say their side of the room is theirs, my side is mine, and no one in the entire school can deny that I am the one who lives there (for now at least), but it has been tailored to fit me and so I feel safe there, as though I am closer to home through such comforts."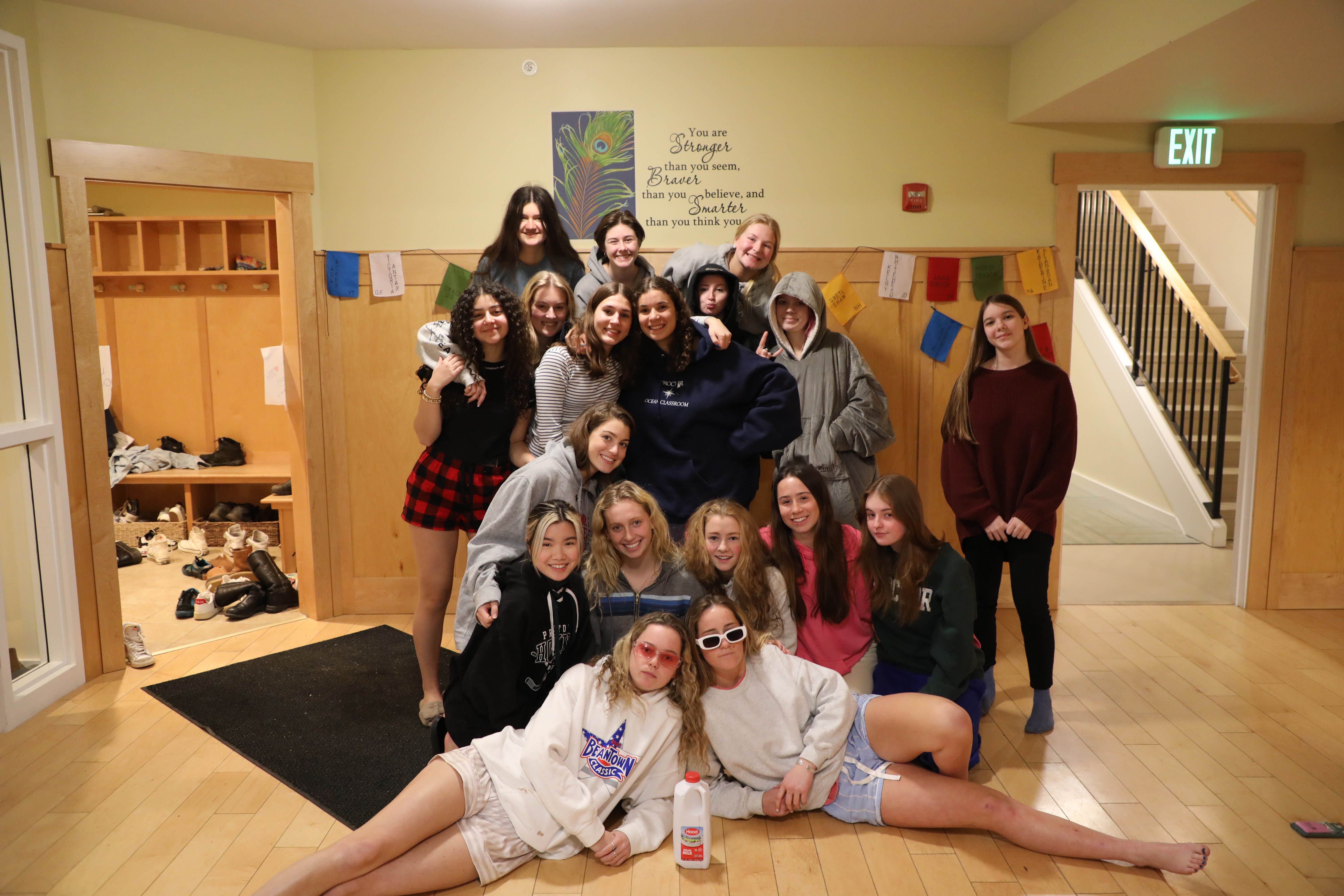 Cassidy '22
Place: "This won't be able to help but honestly everywhere."
Why: "Because I never feel unsafe."
Colin '22
Place: "My room."
Why: "Because my friends in my advisory and my advisor are my main support system at Proctor."
Lily '22
Place: "My advisory."
Why: "Everyone including my advisor is very kind and respectful and I know that I can trust them."
Zack '24
Place: "In my dorm."
Why: "Because there is where I am [at] home and I always feel safe when I'm at home."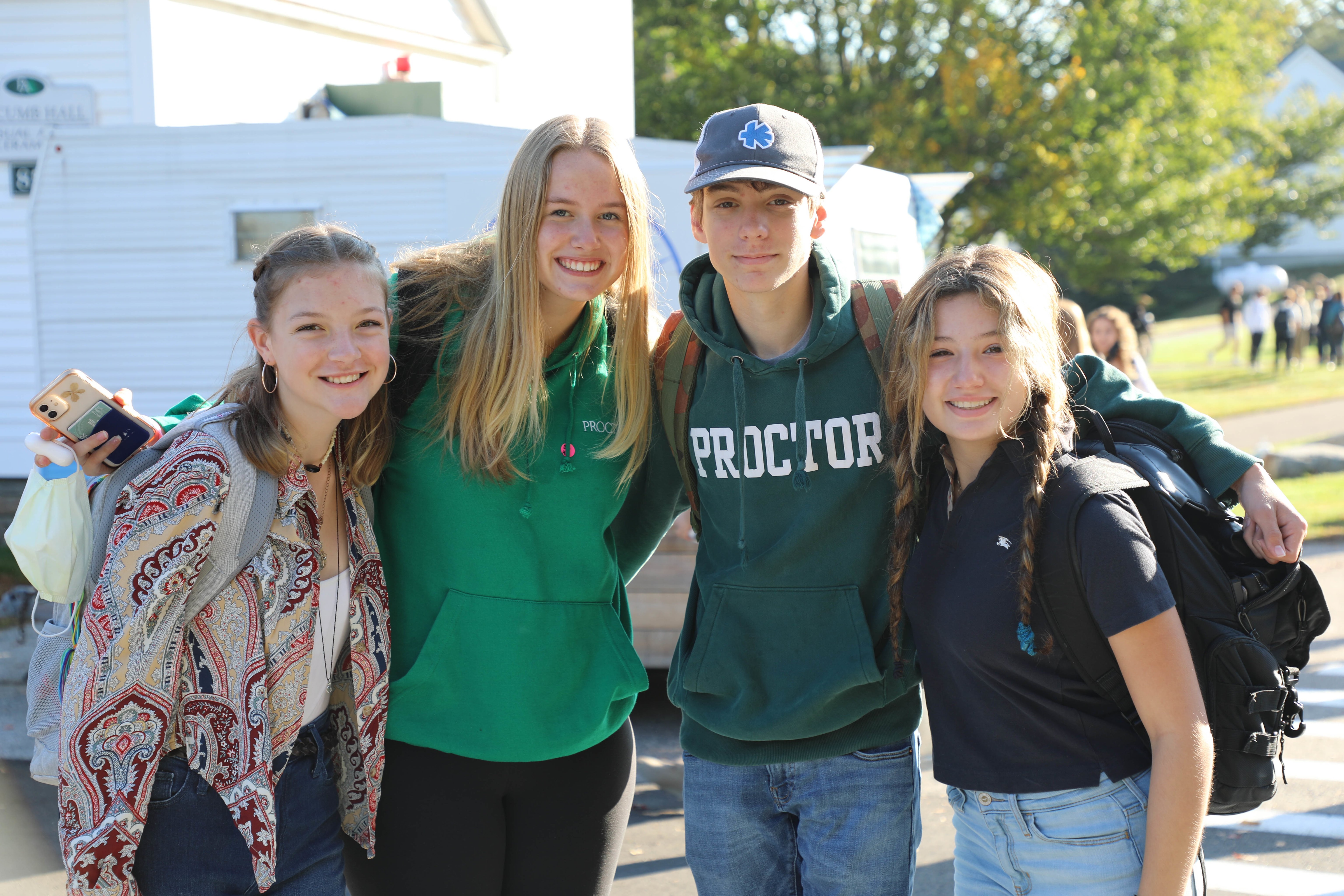 Stewart '24
Place: "Learning Skills."
Why: "It's just a safe place where you can be yourself and talk about what's bothering you."
Victoria '23
Place: "The library."
Why: "There's this 'vintage vibe' and silence that makes me feel so calm."
From their responses, our students' touchstones for where they feel happiest and safest are many at Proctor because the way to deal with those big feelings that teens so often have leads them towards wonderful moments of both joy and self care. They find ways to self-regulate and self-soothe in their familiar surroundings because it allows them to cope and even to thrive. Proctor places, and the adults and students who inhabit them, are as important as textbooks and tall ships to how Proctor sees itself and what we believe about ourselves.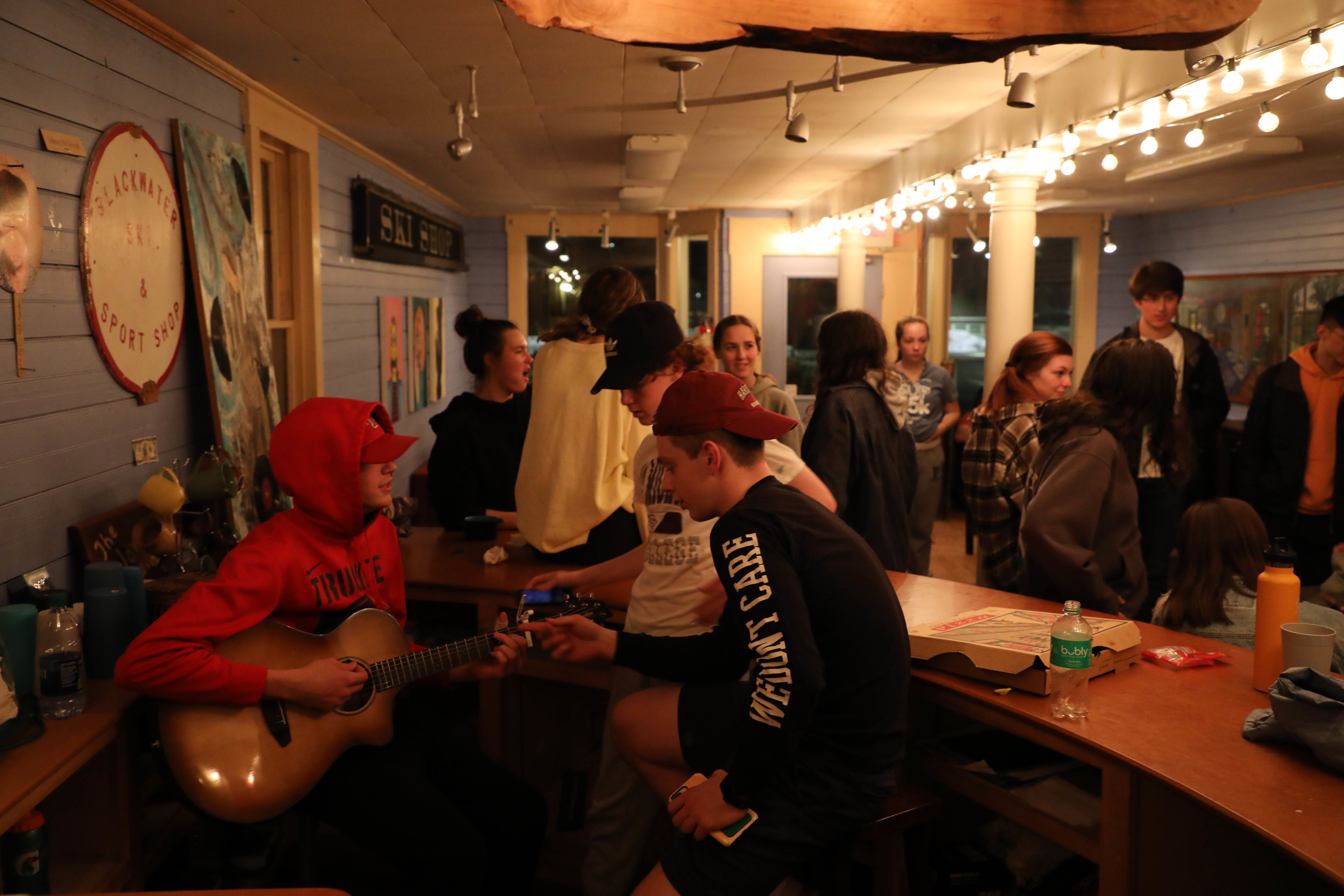 We share so much as a community. Whether it's the unbridled enthusiasm in an assembly gathering during a week day, the autonomy that comes from being in the Coffee House on a weekend evening, or the down time that students love when they are relaxing in their dorms on a lazy Sunday afternoon, students at this age want places where they can just be. They want to feel that they have control over their environments and ultimately over their own lives, which dovetails nicely with the school's theme: "To be the healthiest school possible by understanding, valuing, and connecting individuals to community with compassion, integrity, and growth." Simply put this means that we encourage our students, and each other, to find happy and safe places to love who they are and what they do.
Brian W. Thomas, Proctor Academy Head of School
Curated Listening:
One of my favorite vocalists sang a Beatles' cover song that stops me in my tracks every time I hear it. Even though the song in and of itself is a sad one, listening to it makes me happy to my core. It's like being curled up in front of a good book on a Sunday afternoon or early evening in the Lovejoy Library. The song is based on a true story that Paul McCartney heard about a young woman leaving home. Al Jarreau covers "She's Leaving Home" with the skill of someone perfectly capturing a teenager's ultimate autonomy of growing up and moving out. Listen: HERE.