How do I enter? That was always one of the questions I would ask the director when I worked in theater or TV. What is he (the character) thinking? What has just happened? I realize, at that moment, these are the questions that guide my current journey.
These were also some of the meta-questions pinballing through my mind as I went out on my first official hike through the Proctor Woodlands. I had no idea where I was headed, and neither did I care. I was in great and confident hands.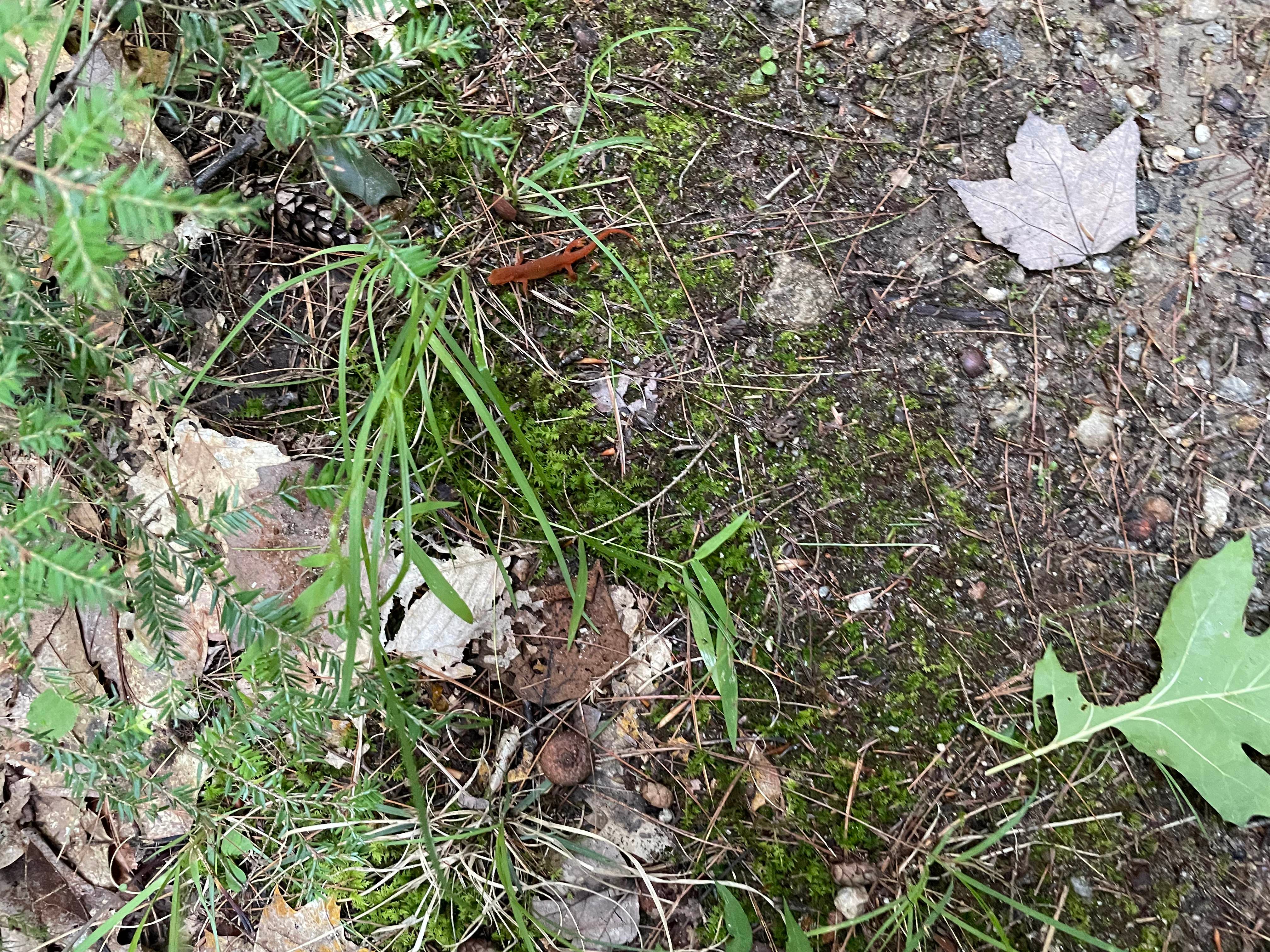 Annie Mackenzie and I met in front of Maxwell Savage. She had her new pup, Atlas, with her. Not yet grown into his paws, Atlas' floppy gate, racing this way up the hill, and that way down the hill, tiring himself out and reminding us that he was still with us - and we were with him - kept us laughing the whole way up the Phelps Trail. Phelps, that was a New England name that had generations of resonance, kept pulling me back to those animating ideas and questions. In my mind, I would file it away to ask another time: Who? What? When?
Along the way, Annie shared stories of Proctor. I drank them up as much as I could, but I am sure many of them would wash over me, spilling all around me like a canteen full of water onto the wet ground.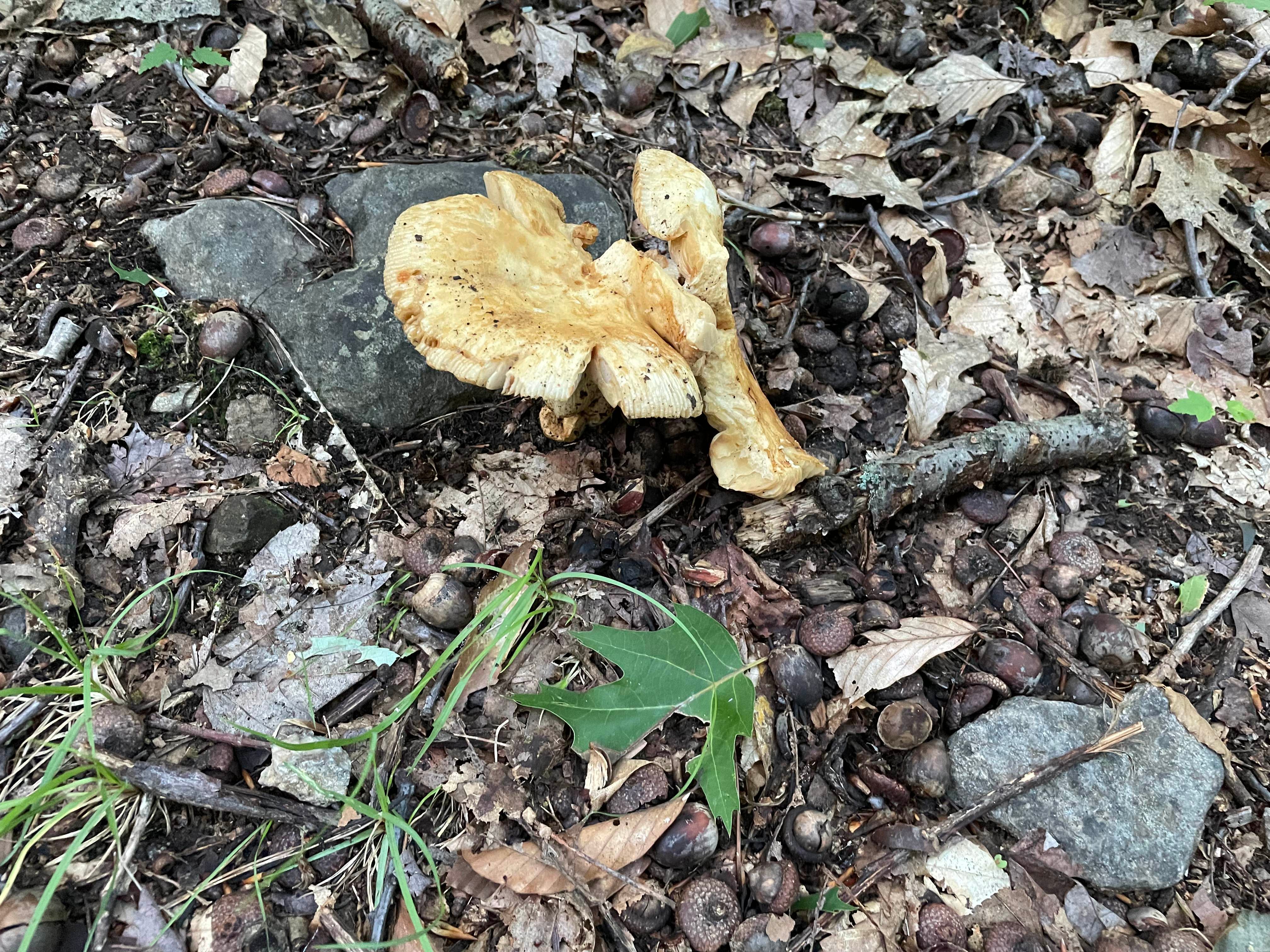 It had poured rain the night before. The evidence of the past evening's storm was the sodden and damp soil with so many different types of mushrooms exploding into view, like fireworks at our feet. I didn't know the names yet, but I knew that my son Eian back in Marin County would know. I snapped picture after picture with my phone to ping him later because he, too, has learned how to guide me through the natural world-- as sons and daughters often will, especially to parents who sojourned outdoors later in life.
On our left as we traversed the trail, Annie and I saw and heard the streams rushing down the hillside, telling us that Mud Pond and Greg Allen's built lean-to were near, one of our destinations for the day. At one point, Annie said how much she loved beech trees because they reminded her of elephant legs. They did, and they do. Annie pointed out the many, many layers of small bridges rip-rapping our path, layering the way that Josh Norris, Chris Grotnes, Chris Farrell, and so many others had helped to make. Was this group of trail builders prescient, I wondered, because wherever the trail got particularly muddy, there was a bridge waiting to help us ford a stream wanting to reclaim the path.
The smells of the Proctor Woodlands after a particularly dramatic storm reminded me of Mississippi--the rich soils and the crops they produced.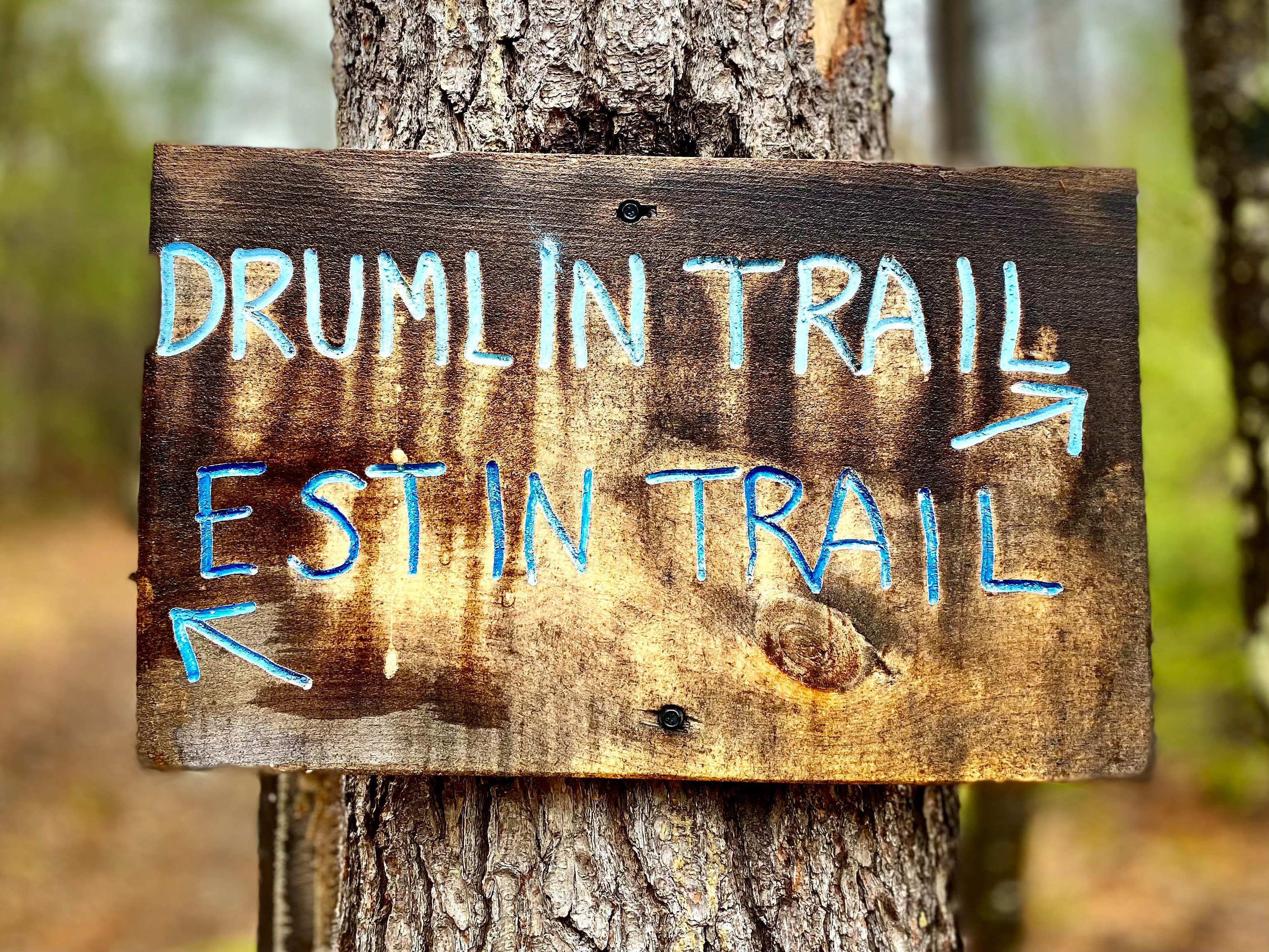 To our right, Annie pointed out the stone walls, long abandoned, criss-crossing this Abenaki ancestral land, marking some Northern New Englander's farm from generations ago. The stones piled low into walls, not to keep anything out or to mark dividing lines, per se, but to clear the fields for planting. Wasn't that a line from Eugene O'Neill's "Desire Under the Elms," I thought. It is.
It was hard to imagine how folks would plant on the steep grade of this hill. Perhaps some time during the School's 173 year old history, there were people working the land beyond Proctor-proper, working hard to grow what little crops the rocky soil would support, grazing sheep and other animals to sustain their farms and families.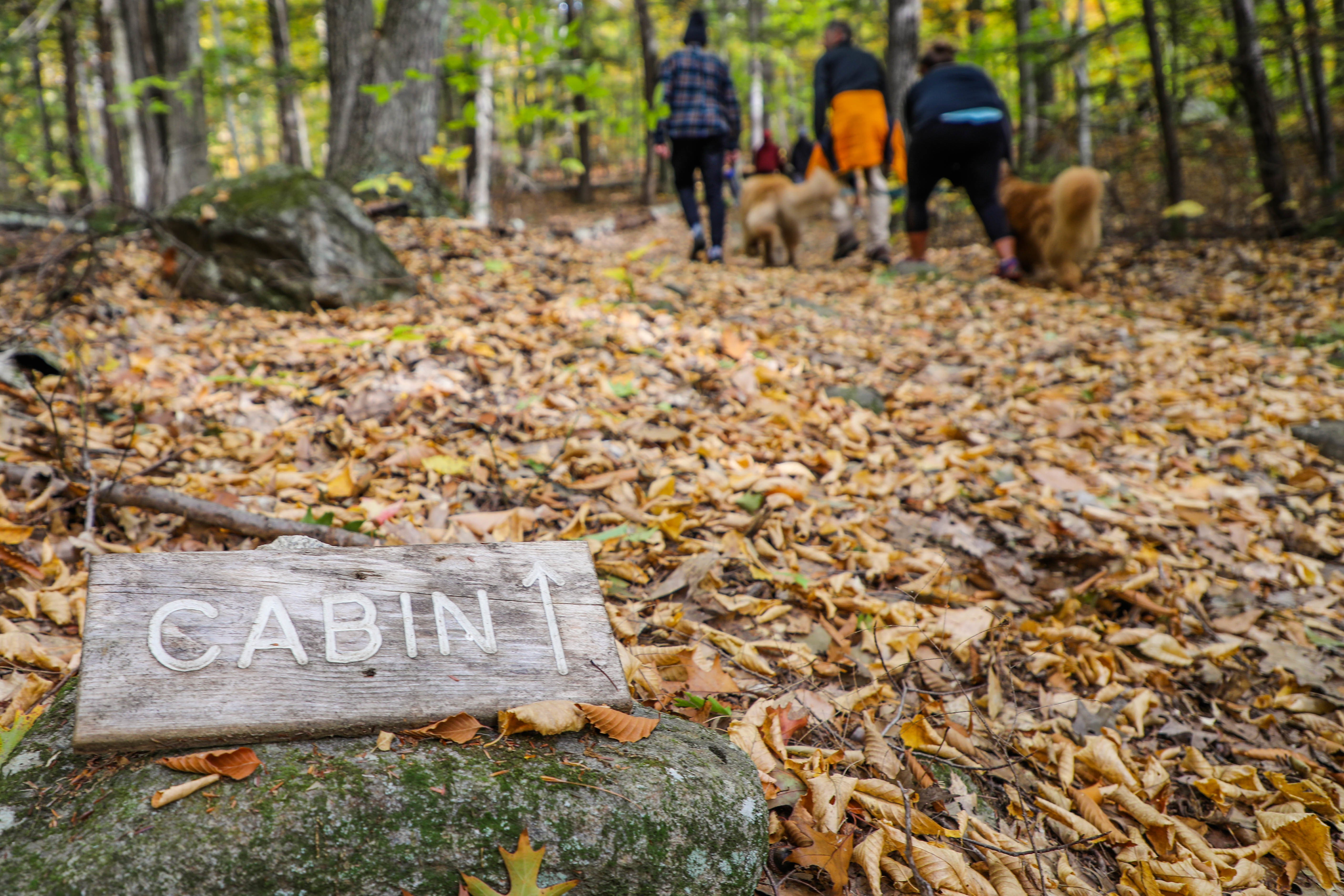 And then at the top of the hill, yet not the end of the trail, I discovered what we had come to see on this leg of the hike. It was the Proctor Cabin. We stopped, and Annie told me that on PSAT day for the juniors and sophomores, and college essay writing day for the seniors, the 9th graders and their guides hike up to the Proctor Cabin. For some Proctor freshmen, it's their oasis. She said that some students later in their Proctor journey even sign up to spend the night at the cabin, sleeping out in the School's woods amongst the efts and the owls. Annie took out a tupperware full of fresh picked - that morning - blueberries. They were the biggest I had ever seen, sweet and delicious. Atlas got a bunch, too. Waiting like a sentinel next to the firepit, he was one of the best trained German Shepherd pups I had ever seen.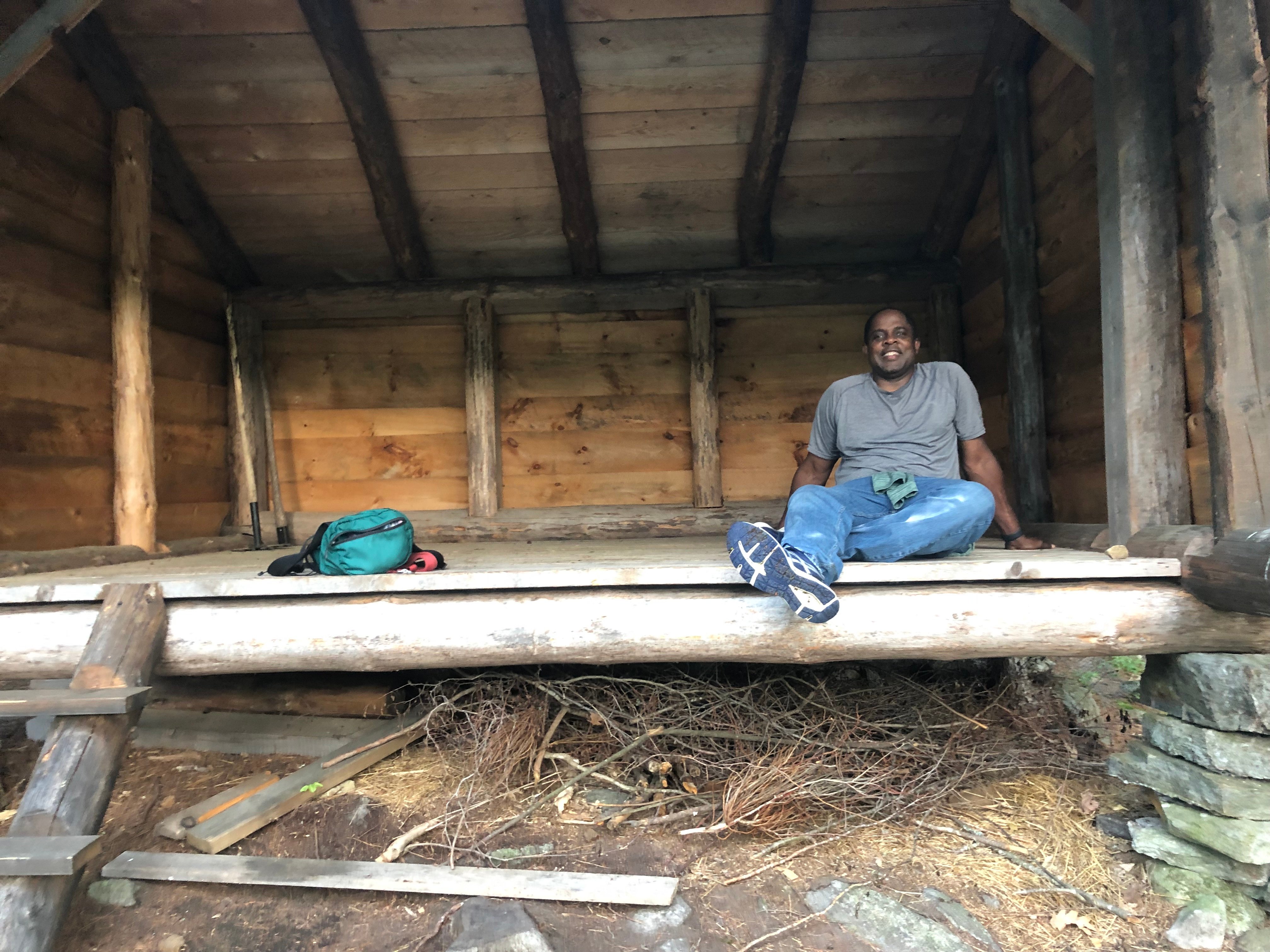 As I seek direction, these scenes will repeat themselves over and over throughout my tenure at Proctor. Our journeys. The names. The rainstorms. The swollen creek. Demonstrable acts of kindness to and from the community. Floppy dog friends. Life long questions to answer. People, as poems, to be cherished and loved.
Brian W. Thomas, Proctor Academy Head of School
Curated Listening and Reading
My hike made me think of Gary Snyder and his poem "Riprap." I met Gary at a school in the Bay Area about twenty-five years ago. He told me so many wonderful stories about the world, about his poet friends, and about life. From his time growing up in Oregon and living in the Sierra's, Gary would have deeply recognized and appreciated the work Proctor folk do in the world everyday. Hear Gary read "Rirap" HERE.