Being in Northern New England at this time has been a revelation. For the one-hundred and thirty of us new to Proctor this year, the routines are still new, but thankfully not as much as they were in the fall when they were "shiny" new. As we head into winter, we find more of our rhythm in this second trimester. We ground ourselves to our obligations and the joys of our time together as a school community as we creep up on the longest evening of the year.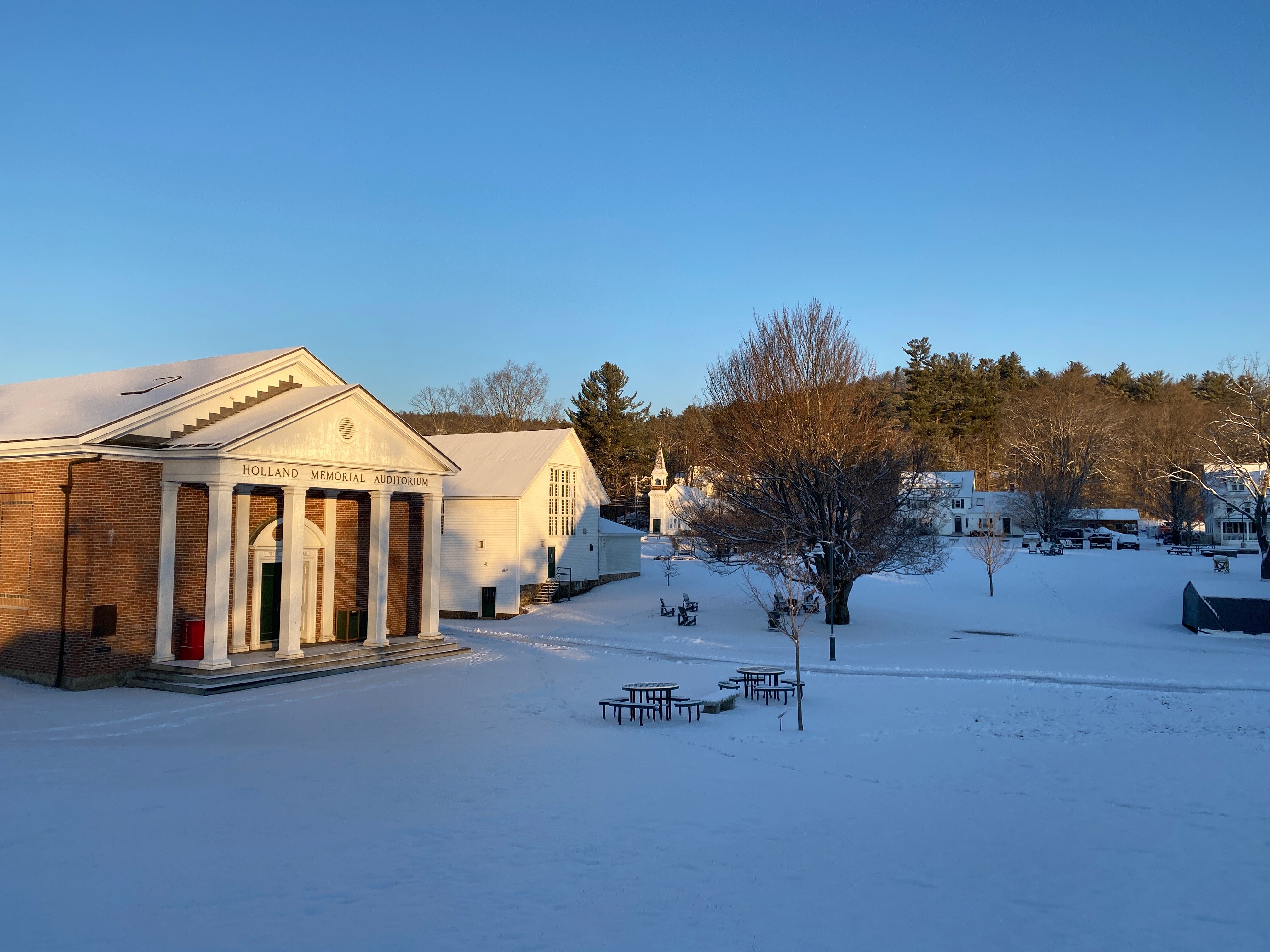 In addition, our corner of the world - Northern New England and New Hampshire in particular - has a rhythm all its own. If you commit to doing anything in the Northeast, you must learn to do it repeatedly and do it outdoors--in the cold. If you are an early riser, up for breakfast or out for coffee at JJ's or the Brown Dining Commons, you train yourself to grab what you need on the run and get on your way, as if it were second nature. You find your footing where others have tread.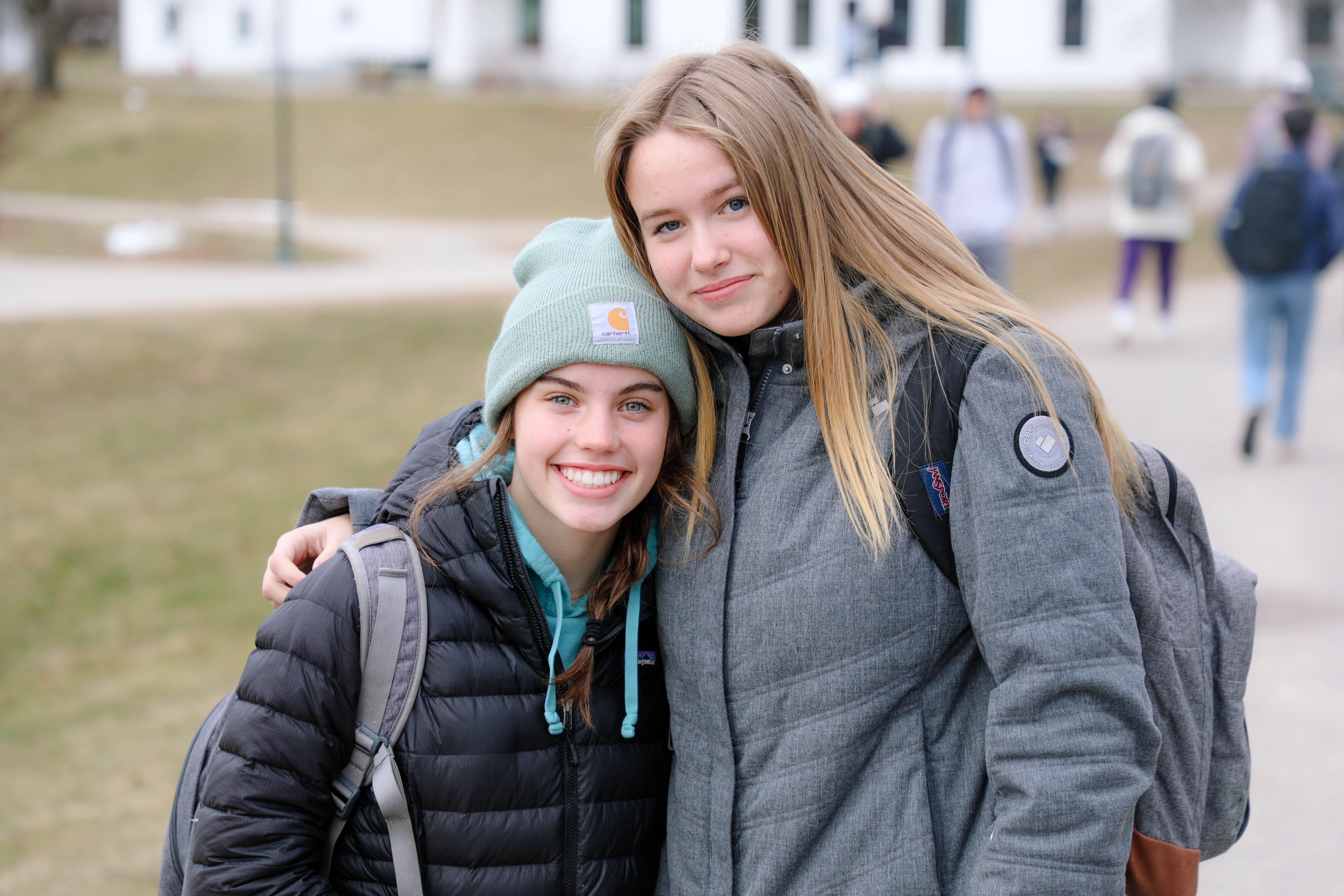 Many people have referenced that Proctor is very much like a small Northern New England town. After being in Andover and its surrounding communities during these past few months heading into our first winter, the mountains seem closer and the air a bit thicker. People feel the snow here hours before it comes. On Tuesday, December 21st, we will have arrived at our destination.
What do we gain in winter?
We slow down time, or so it seems, even as it appears to speed up in other parts of the world. Slowing down or even pausing for a moment gives us a heightened awareness of ourselves and others, as well as what matters most. Many people in this area say they come alive at this time of year as they get out their heavy boots, swaddling themselves in their own private cocoons of clothing. Even traveling to get to and from Proctor - from anywhere - signals shifting perspective and trying to bring the elusive nature of time to heel. For instance, all of the little towns in and around Proctor have so many different speed limits: 40 to 35 back to 40 to 55 to 40 to 35 down to 30, each change brings a kind of toggling across consciousness that keeps you on your toes, which is decidedly a good thing. It's hard to stay on cruise control when you constantly have to stay focused on limits and the curves you are thrown. A good life lesson to be sure. As one of the main characters in "Death of a Salesman" might say, "Attention must be paid." That's what slowing down to really see things gets you. It's the gift of what really matters.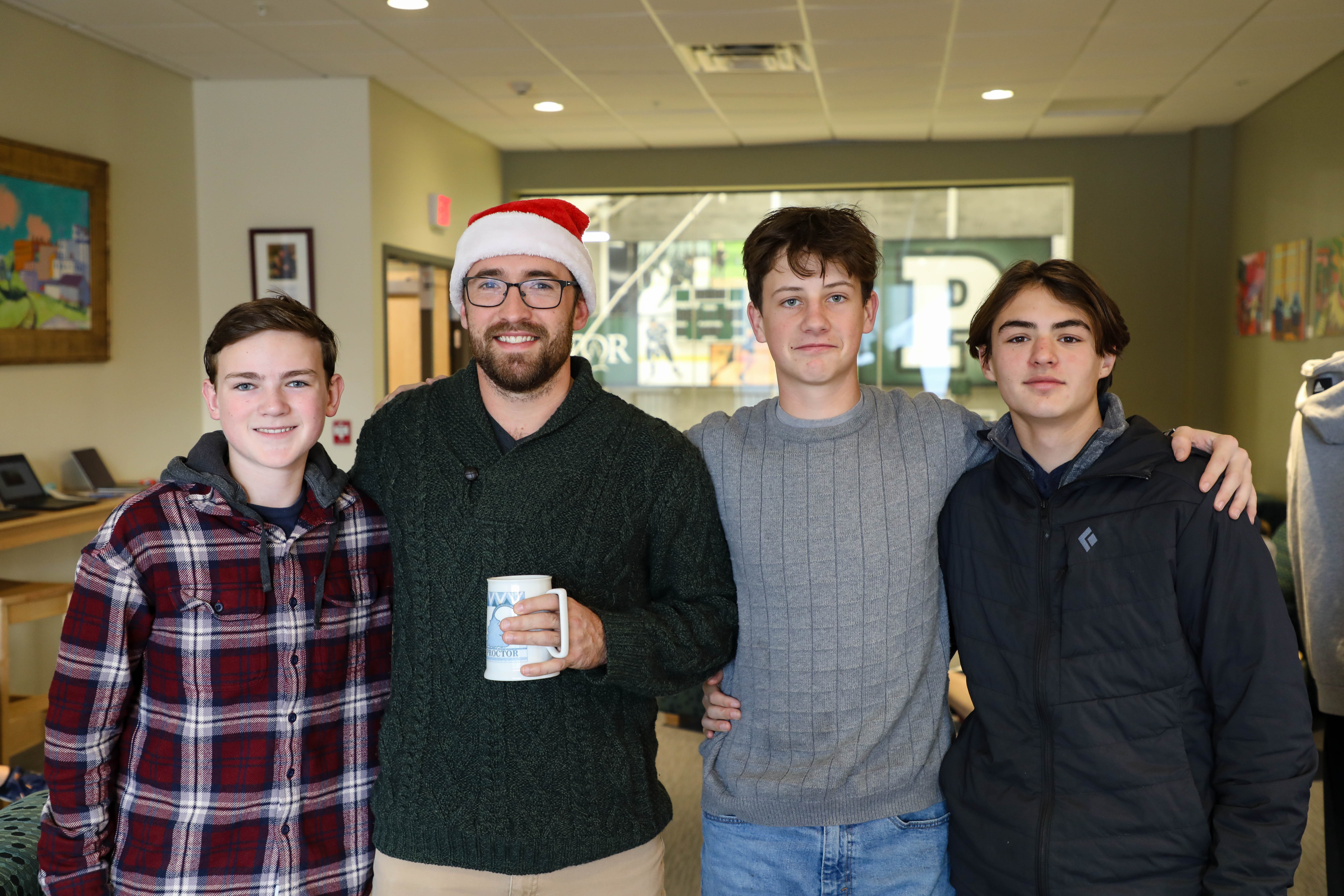 Just like the stretch of road between Andover and Boscawen, we at Proctor not only pay attention to this region's richness, we also mark the change into OUR season -- winter at the "School on Skis," as Proctor was once called. Now we begin our days just a bit earlier to fit it all in. It's not just in the level-focus and attention that we pay to things as we travel about, it's also in reading people and ourselves that we truly see the magic here. What we do well is build and sustain relationships. We get the most out of our twenty-four hours each day by committing to be in close proximity to the people who matter most to us. We maximize our hours to be together.
An example of this happened this past week in the Teddy Maloney '88 Hockey Rink, when our boys hockey team competed valiantly against a very committed and skilled team from Vermont Academy for two periods. At the conclusion of the second period, the clock - not scoreboard - struck 7:23 pm, and our students dutifully began to skedaddle to their dorms, over to the library, and to rooms across the campus for extra help before 7:30. The rink looked a little like the picture of an abandoned ghost town in its wake. Yet, some students advocated to stay to see the boys on the ice finish what they started. After a consultation with a few administrators, an email was sent telling folks that we would extend their time at the rink. Reversing their course, students raced back into the rink to help their peers to complete, finally, what they had begun. After a tied score at the end of the third period, our team prevailed in overtime because, I believe, they felt that connection to each other and to community–once again. That connection is our habit, our character. It is what we repeatedly do.
And, what we all share together is immutable. Time. We don't have a lot of it. It's one of our most precious resources at Proctor. We cannot make more of it, and we lament it when a part of our experience together ends.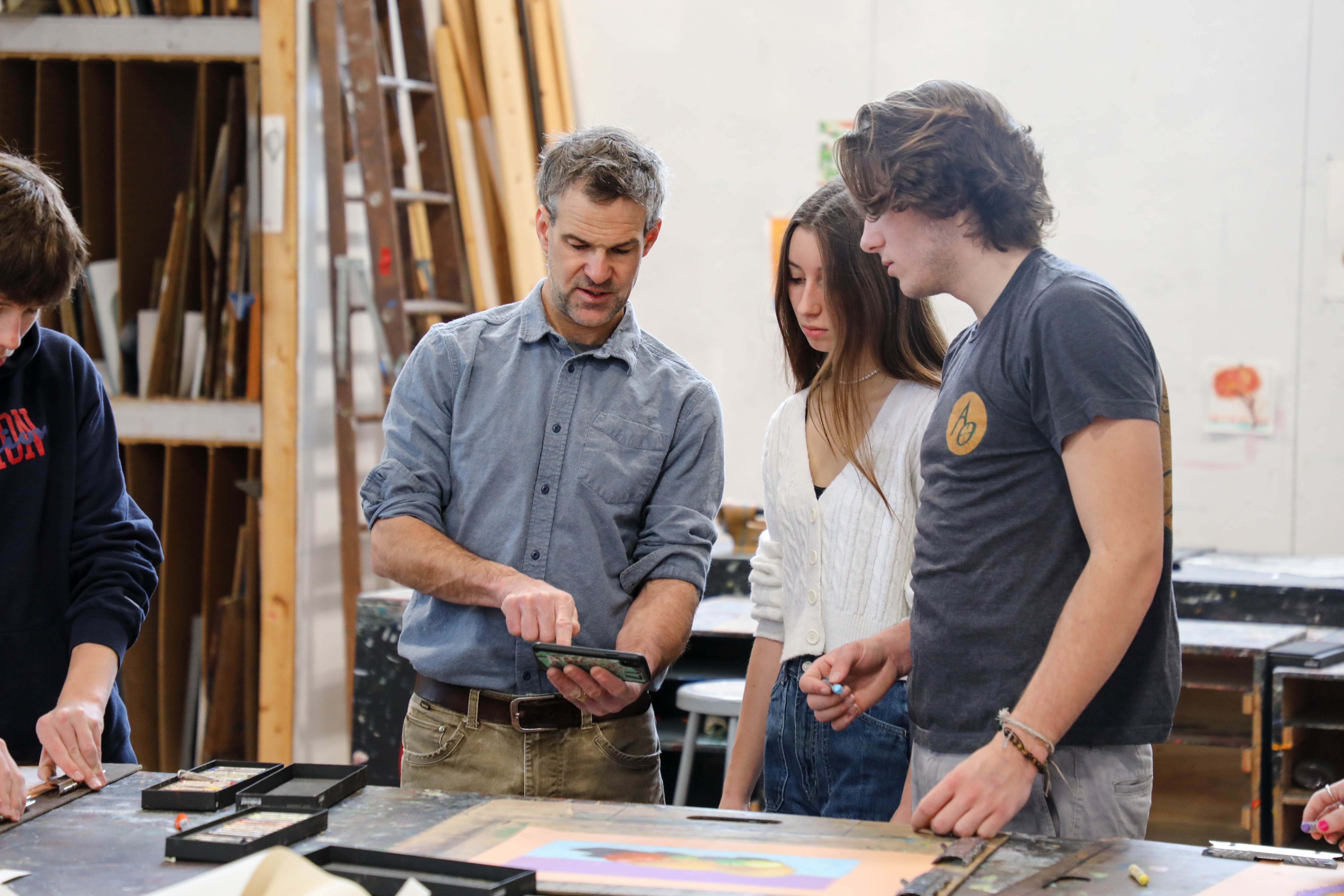 The other resource that we cannot recreate is what we have found in each other. You see it in our social media posts on Instagram, Facebook, Twitter, and on our blogs. Proctor knows how to navigate the most essential gift of our lives. That is our community and all who have found a home here.
In these years, we must preserve and cherish our time with each other with the ferocity and purpose of a lioness protecting her cubs.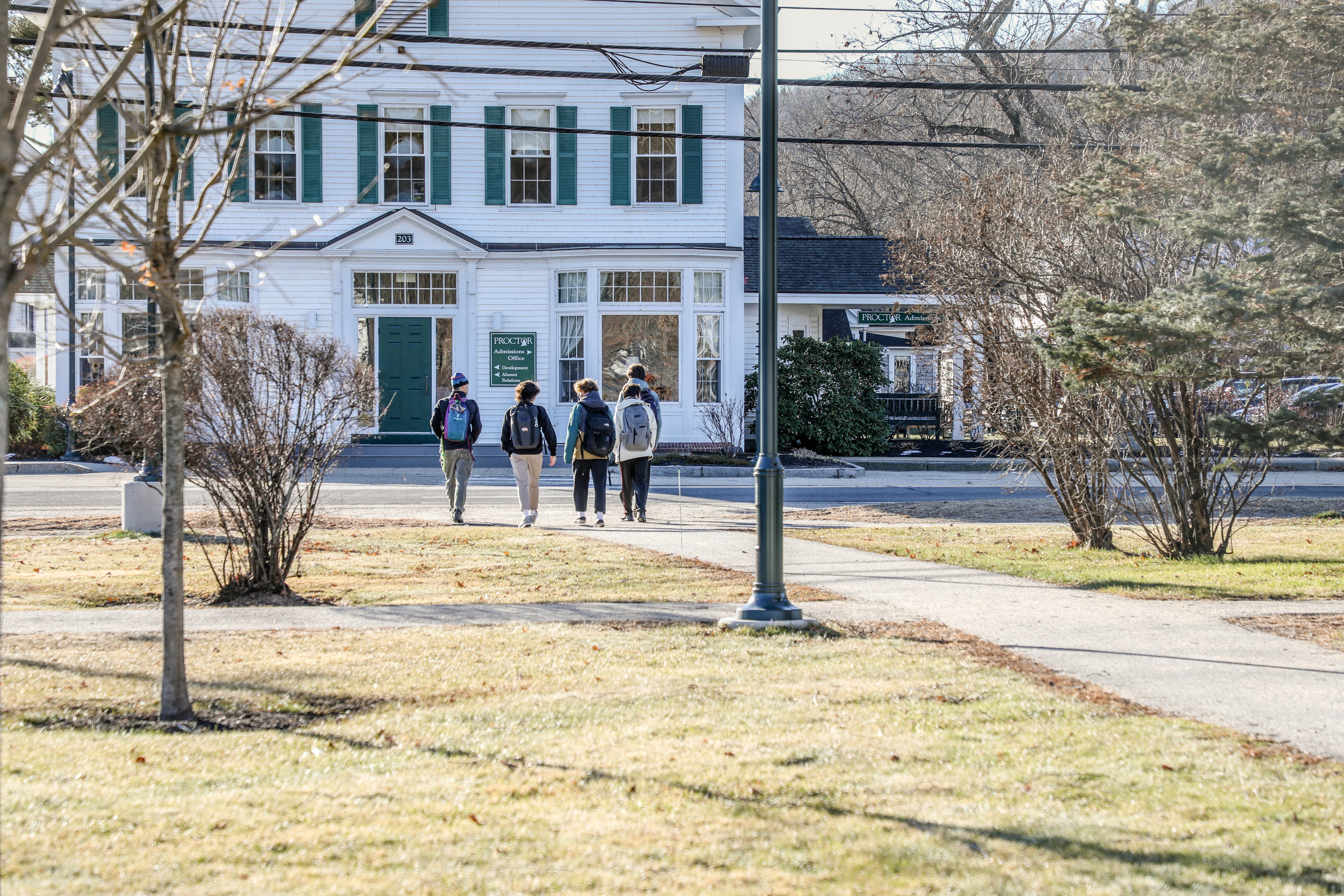 Thought experiment: This Tuesday, December 21, 2021 marks the winter solstice. Allow yourselves to be moved by the upcoming shortest day of the year in North America, which can deepen our connection to stillness, galvanize our relationship to this place we share in common, and welcome the peace, tranquility, and hope that comes with the season.
Brian W. Thomas, Proctor Academy Head of School
Curated Reading and Listening:
Allow yourself to be transfixed by Robert Frost, who knew a thing or two about the joys and obligations of New Hampshire on the longest evening of the year in "Stopping by Woods on a Snowy Evening." Read it: HERE. Listen to it: HERE.