Today, students departed for Winter Break to enjoy time with family and friends celebrating the holiday season. During this time of rest and relaxation, many of our athletes will be competing and representing Proctor in many contests. Be sure to follow Proctor Athletics on Twitter for game scores and highlights, and if you happen to be in the vicinity of any games or races, our Hornets could always use your support!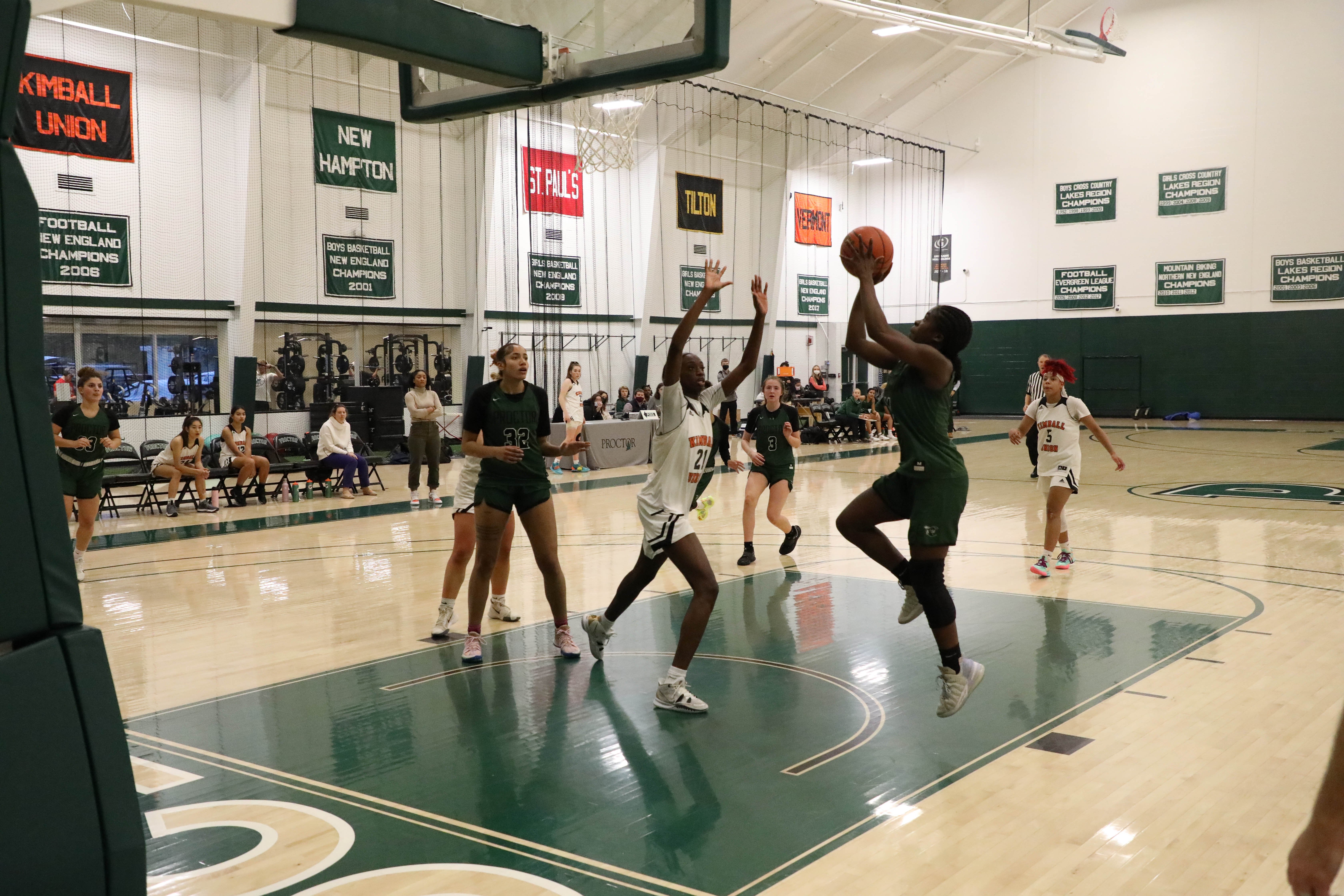 Girls Varsity Basketball | Ray Brown Tournament
The girls' varsity basketball team looks to build off of their strong start to the season as they will travel to Williston Northampton to take on some of the top talent in all of New England at the Ray Brown Tournament. Game times are below:
Friday, December 17 | v. Williston Northampton | 7:00 PM
Saturday, December 18 | v. St. Mark's | 9:30 AM
Saturday, December 18 | v. Berkshire | 2:00 PM
Boys Varsity Basketball | Cushing Tournament
The boys' varsity basketball team continues to play on the road to start Winter Break and will travel to Cushing Academy for the Cushing Tournament. Featuring the best of NEPSAC AA basketball, the Hornets will not only get a preview of other teams they will face later in the season but will get to test themselves against some of New England's best. Game times below:
Friday, December 17 | v. Brooks | 5:00 PM
Saturday, December 18 | v. TBD
Sunday, December 19 | v. TBD
Boys Varsity Hockey | Groton/Lawrence Tournament | Tabor Tournament
A busy Winter Break with tournaments bookending the time off, the boys will hit the road to the Lawrence/Groton Tournament and return from break early to play at Tabor Academy's Joshua Weeks Tournament. Having a strong start to the beginning of the season, these two tournaments will provide the Hornets with the tournament atmosphere and preparation for the rest of winter. Game schedule below:
Thursday, December 16 | v. Groton | 4:00 PM
Friday, December 17 | v. Pomfret | 6:00 PM
Saturday, December 18 | v. Holderness | 9:15 AM
Monday, January 3 | v. Pomfret | 9:00 AM
Tuesday, January 4 | v. TBD
USS/FIS Eastern Skiing
The USS/FIS skiers will head to Sugarloaf and Whiteface before more training and some time on break. The FIS racing schedule includes the following race dates:
December 18-21 Boys are at Sugarloaf GS/SL
December 18-19 Girls are at Whiteface GS/SL

Nordic Skiing | Waterville, Maine
The Nordic team is heading to Waterville, ME, for race preparation at Quarry Road Trails on Friday, December 17. On December 18 and 19 the team will race before departing on Winter Break.