Over the past twenty years, the Northern New England Mountain Biking League has grown into the most comprehensive high school mountain biking league in the East with riders from Vermont, New Hampshire, Maine, and Massachusetts represented in each week's race. Proctor hosted for the first race of the season at the Proctor Ski Area on Wednesday, September 18 as more than 300 riders from over 23 schools in four states hit the trails.
The beauty of mountain biking in the Northern New England League lies in each rider being able to push their own boundaries within a classification group that is right for them. Seven divisions competed on Wednesday, including 30 female riders in three different divisions. Eight of those female riders, and 34 riders overall, proudly wore Proctor jerseys as the Hornets continue to build a robust biking culture on campus. A huge thank you to current parent RB Klinkenberg P'20 for sharing the below images from Wednesday's race!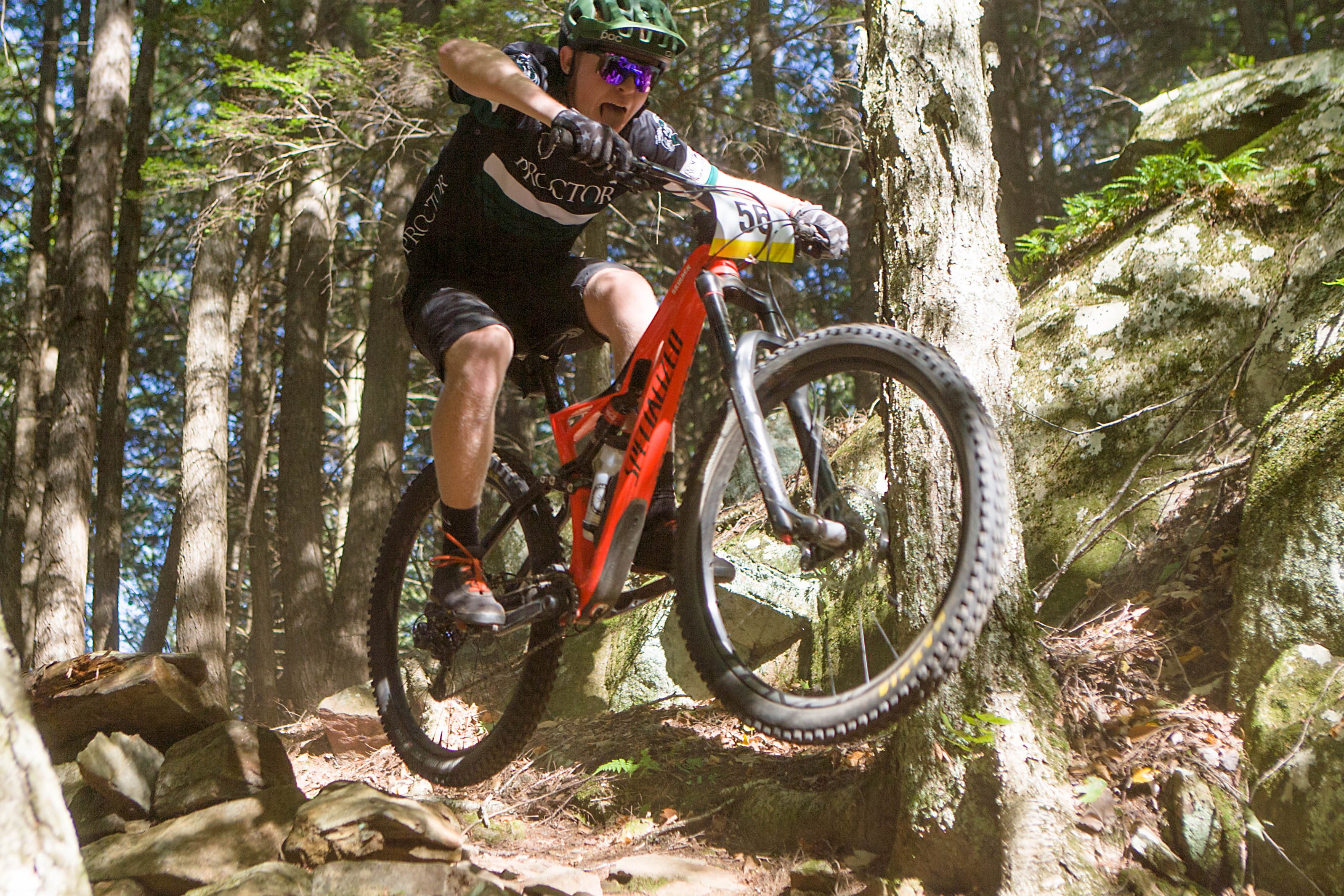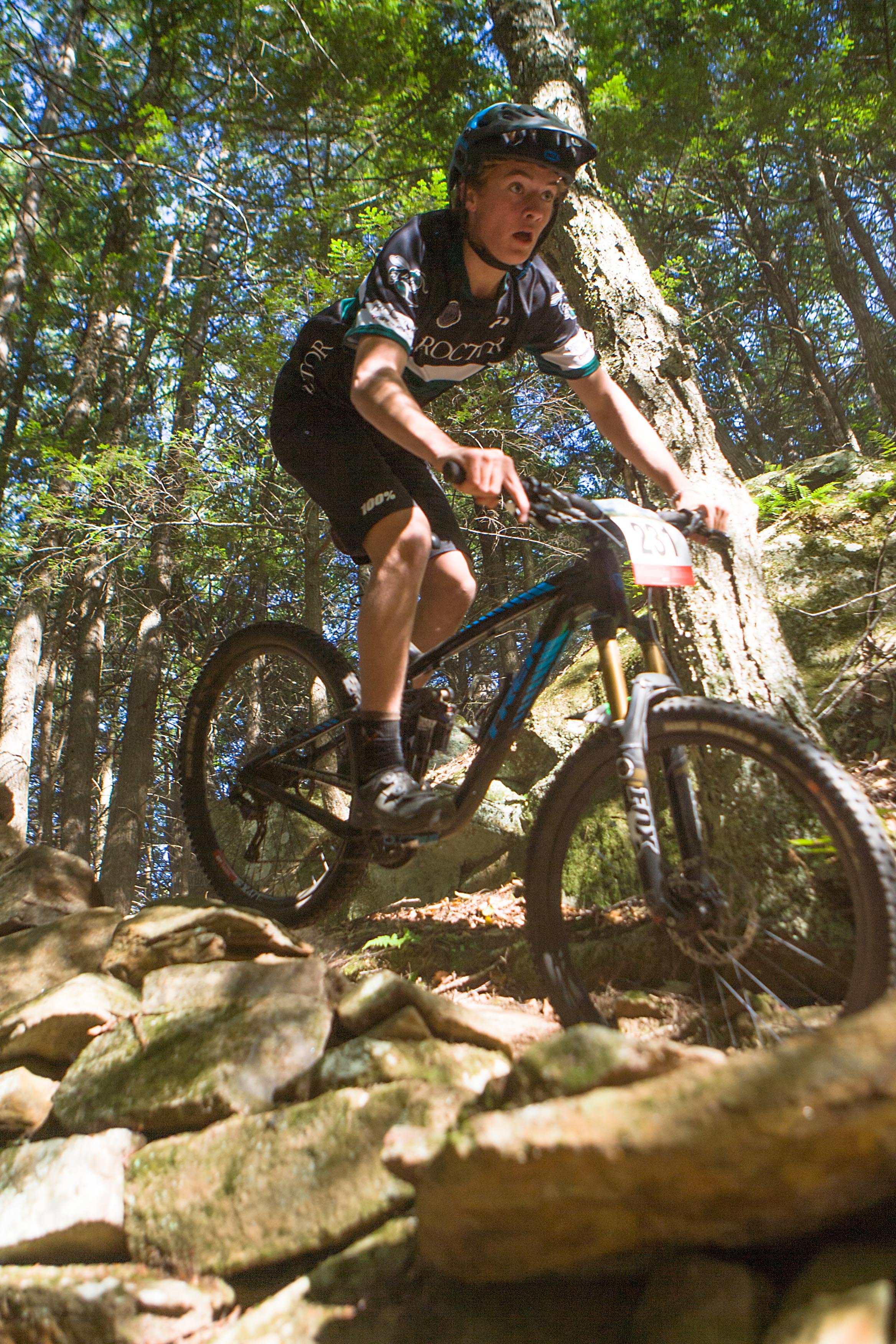 Managing 34 riders of varying skills is no small task for Proctor's coaching staff, but this crew of veteran coaches (and riders) is up to the task. Head Coach Josh Norris notes, "It has been a great start to the season. We had an outstanding preseason camp riding trails in Vermont and locally. The team is coming together, and each day is working hard. We are really excited about this year's team and the leadership that our senior bikers have been showing." Norris is joined by assistant coaches Chris Farrell, Ashleigh Bolton, and Chris Grotnes.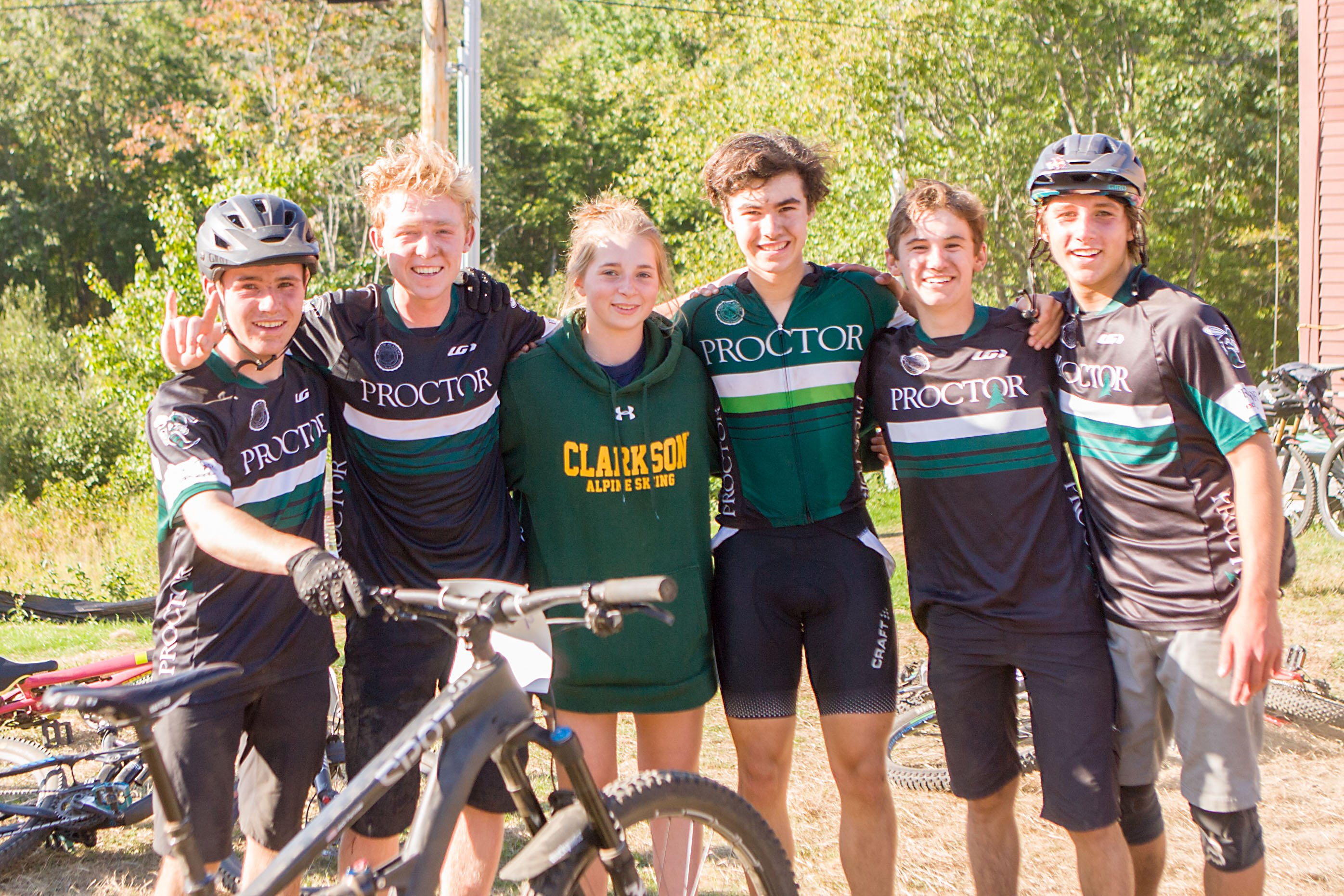 Reflecting on the overall goals of the program, Norris notes, "Our main goal is to teach kids to be safe, competitive, and enthusiastic mountain bikers. Every year we strive to be as competitive as we can at the races, but more importantly to teach kids about how fitness, nutrition, and sleep can affect their performance on and off the bike. While we want the kids to find success on the racecourse, ultimately we want them to have fun and become lifelong advocates for the sport. As coaches, we are all so excited to watch mountain biking grow into a mainstream high school sport."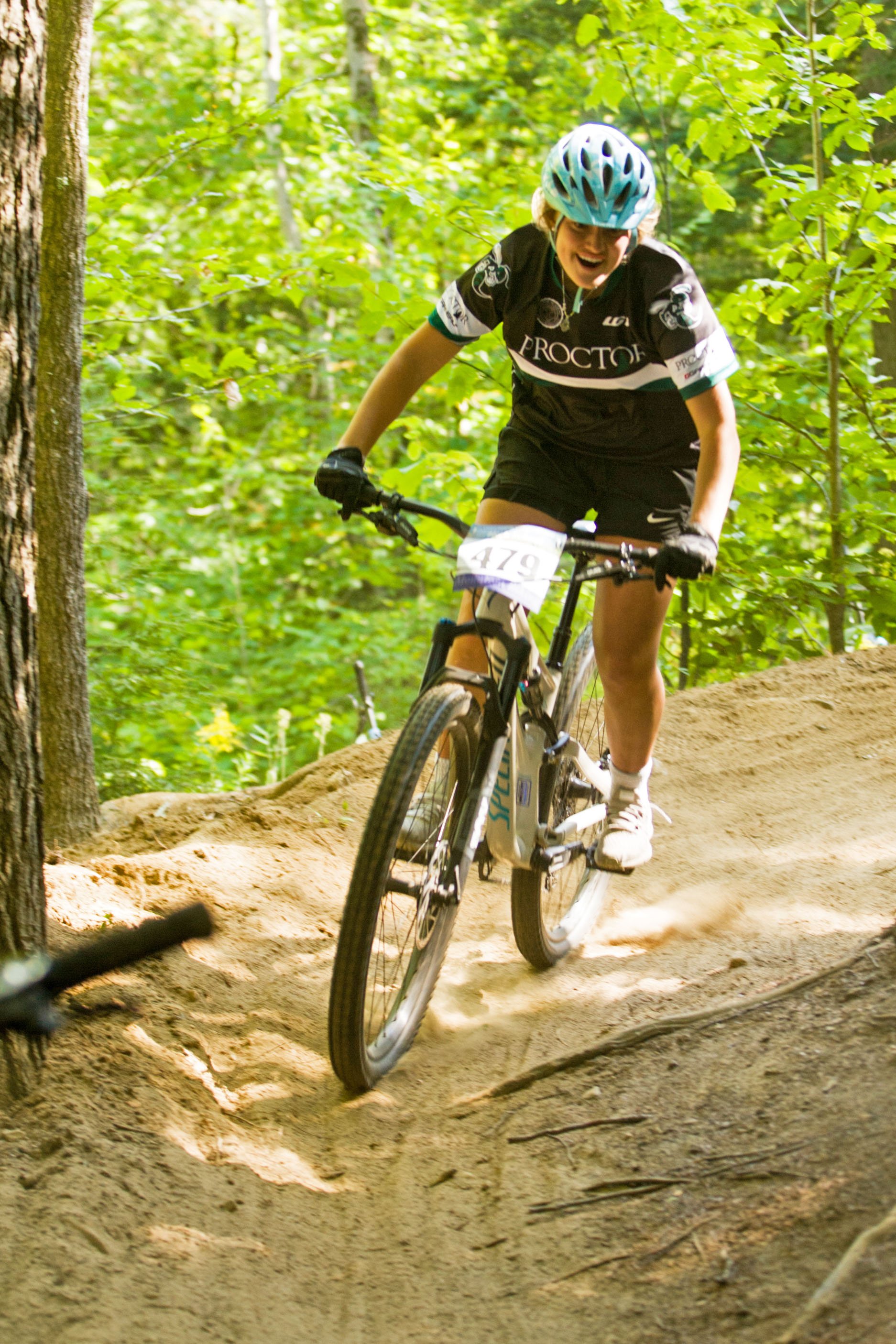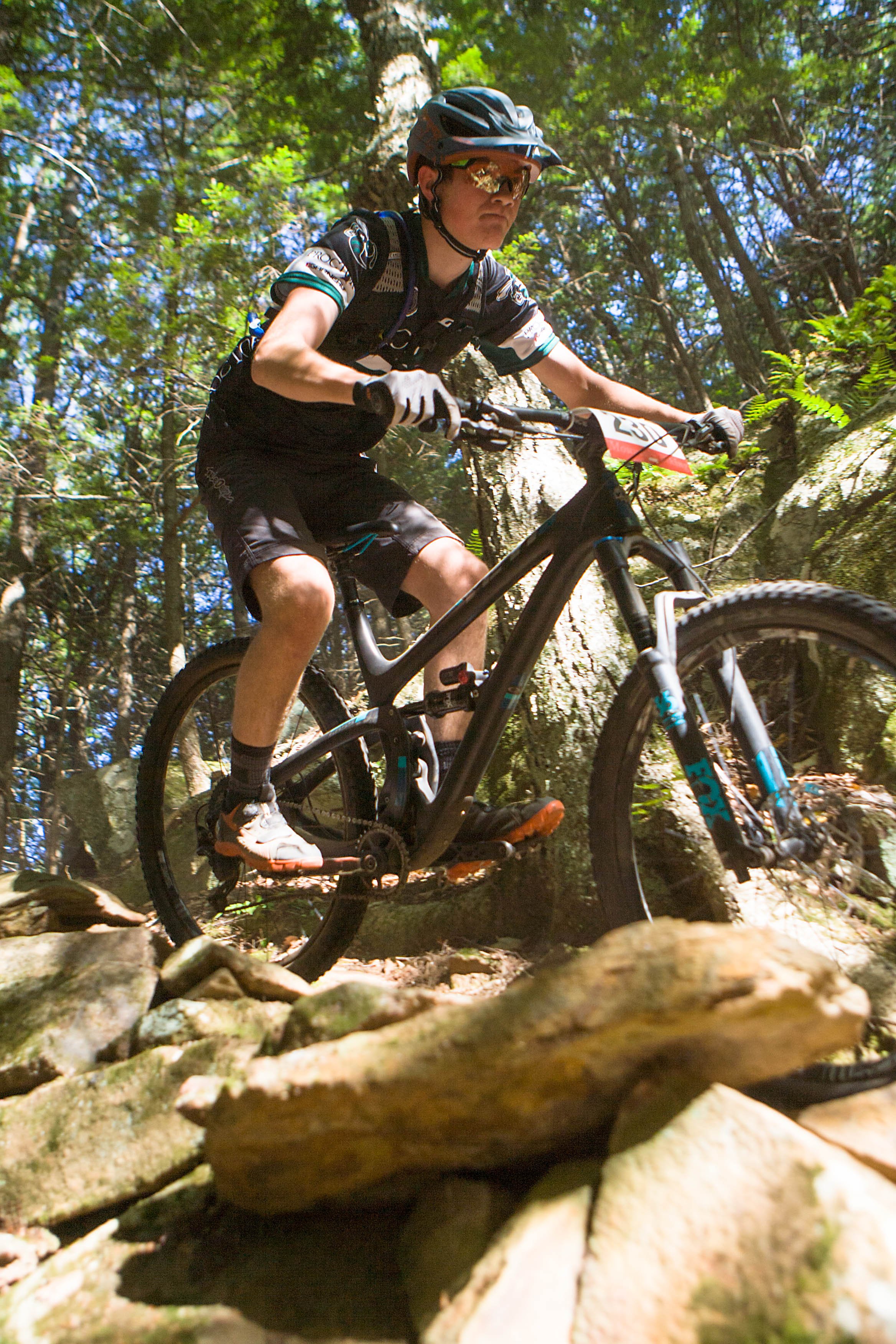 This team approaches training with positivity and fun through a lens of service. Every Thursday the team spends the majority of practice maintaining trails, teaching riders that they each have a role in sustaining the campus infrastructure that affords challenging, technical riding during daily training sessions. This mindset permeates the entire team and lays a foundation of mutual respect and teamwork that encourages the most experienced riders to teach novice riders about bike maintenance, technical skills, and training approaches that have led to their success.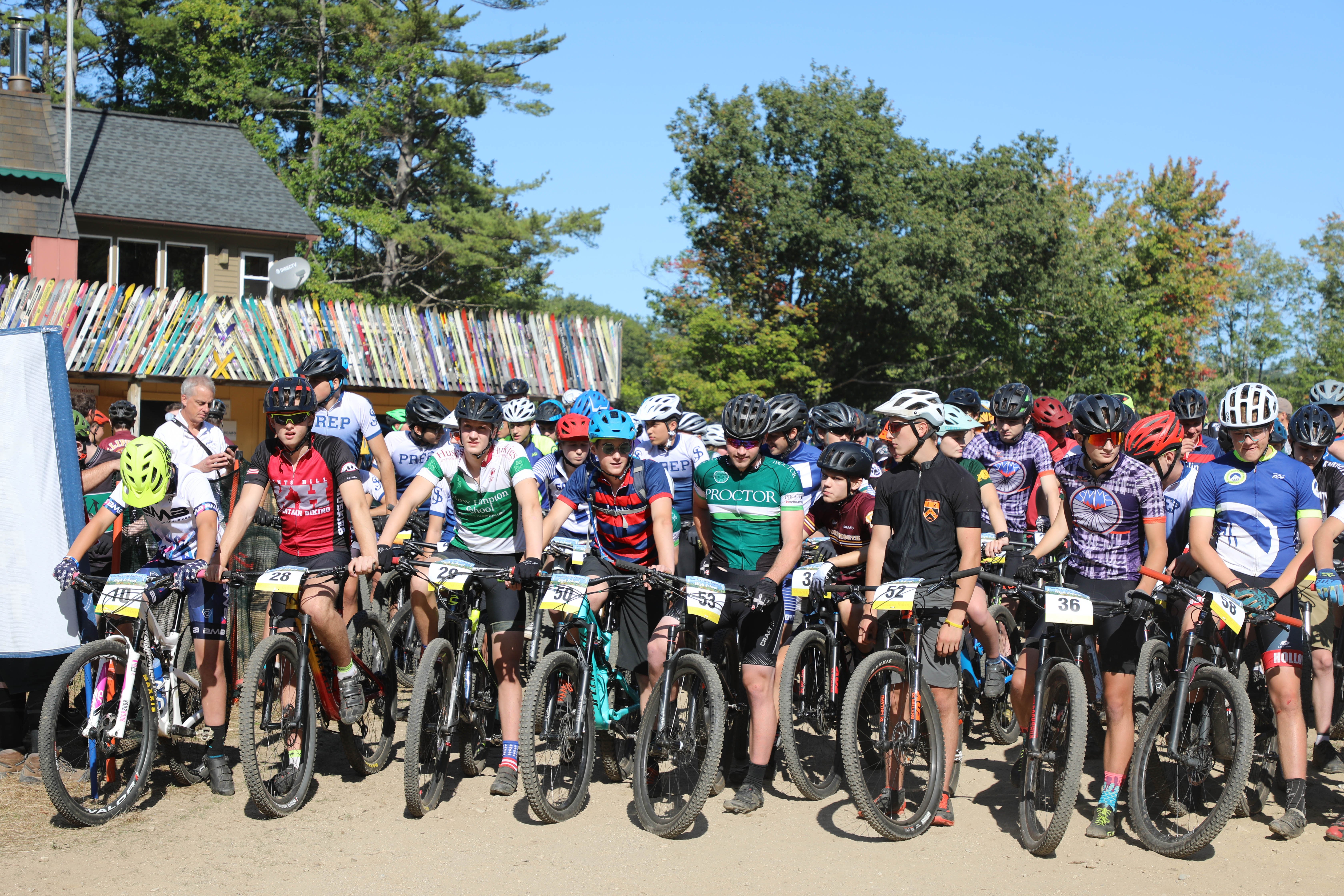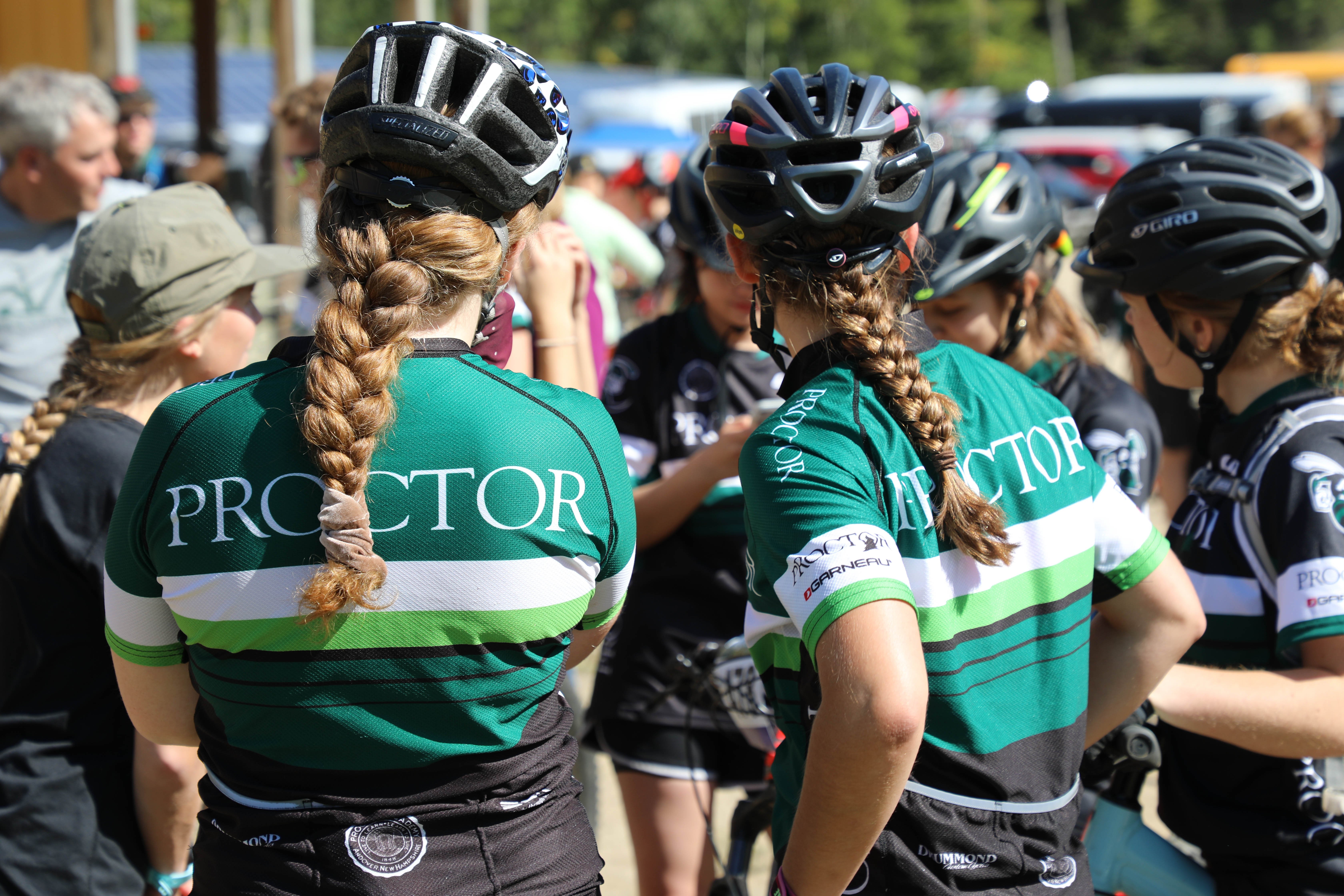 Wednesday's race was a perfect start to the year as new riders got their first race under their belt, and veteran riders set the tone for the league. Proctor's Chris Golden '20 earned a 2nd place overall finish in Class A boys, while Mikala Passage '21 earned a 3rd place finish in Girls' Class C, while Proctor earned 4th place out of 23 teams. Over the next eight weeks, these riders will race weekly against competition, some riders will move up classifications as they improve, others will continue to push their inner limits in the same class all season, but all will have fun and develop a deep love for mountain biking.