After a successful winter season, three Proctor athletic teams are headed to the NEPSAC tournament! On Sunday, the boys' hockey, girls' hockey, and girls' basketball teams all received news of their upcoming quarterfinal games and are preparing to make runs at NEPSAC titles!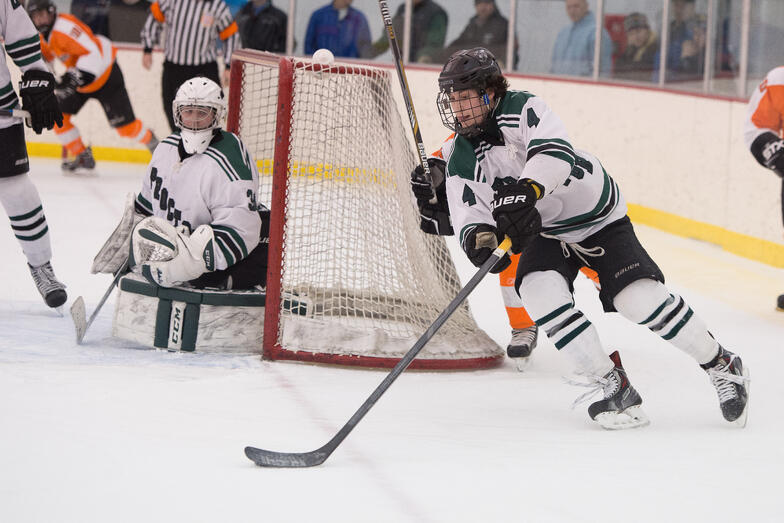 Proctor's boys' hockey team earned a bid to the NEPSAC Small Schools tournament with the #4 seed. The team will host #5 Winchendon School on Wednesday at 4:00 PM in the Teddy Maloney '88 hockey rink. The boys are coming off a 6-1 win over Tilton School in the Lakes Region third place game after a hard-fought 2-5 loss to Kimball Union Academy in the Lakes Region semi-finals. Over the course of the season, the boys' hockey team earned a number of quality victories, none more exciting than a 6-4 win over previously undefeated and #1 seed in the NEPSAC Open Tournament, Phillips Exeter on February 11. The team knows it has the ability to beat anyone in New England and hopes to bring that focus and determination to Wednesday's quarterfinal game.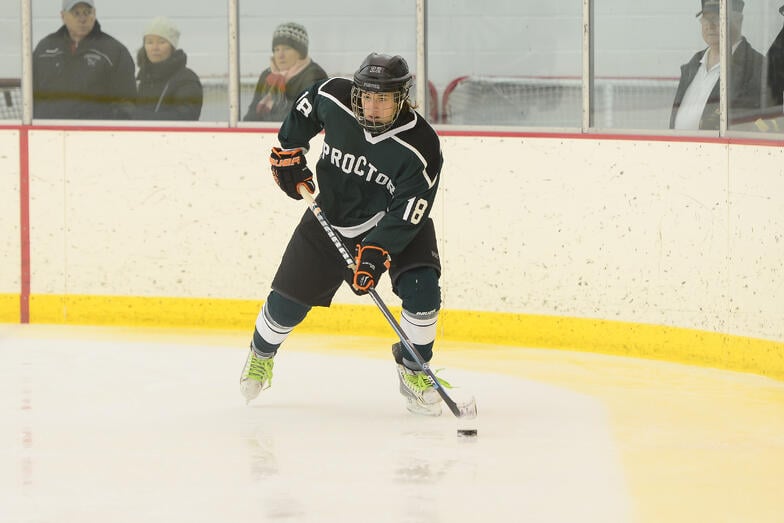 Proctor's girls' hockey team earned yet another NEPSAC Divsion 2 tournament berth by earning the #5 seed and will travel to Berwick Academy Wednesday afternoon for a 4:00PM tilt. Proctor finished the season with a 15-8-2 record including a convincing 2-0 win over Northfield Mount Hermon Saturday afternoon as a final tune-up to the post-season. While the team has struggled through injuries all season, the majority of players are now healthy and the team looks to make a run at another NEPSAC championship!
Proctor's girls' basketball team makes its third straight NEPSAC tournament appearance earning the #7 seed in the Class C tournament with a 12-6 record. Senior Elemy Colome recently became the second female to score 1000 points in her Proctor career and will look to lead the team deep into this year's tournament. With significantly more experience on the roster this year, Proctor believes it can compete with, and beat, anyone in Class C including rival and #1 seed Kimball Union Academy with which it played two close games this season. Proctor travels to play #2 seed Hamden Hall at Pomfret School at 2:00PM Wednesday afternoon.
---
Best of luck to all three teams, as well as all of Proctor's skiers competing during the month of March, as they represent Proctor athletics. It should be an exciting week of NEPSAC tournament action! For up to date tournament information, click HERE.