In the fall of 1968, Dick Bellefeuille arrived on campus with his wife, Helen, and his young family. Along with serving as the dorm parent in Mary Lowell Stone, Mr. Bellefeuille (as he was always known by students) taught Spanish and coached reserve football, skating club, and lacrosse. Over the next thirty-two years (1968-1999), he would expand his teaching role to the science and math departments and become Proctor's first athletic trainer in the 1980s. Through these varied roles, his career impacted thousands of students' lives and left an indelible mark on the Proctor community. On December 28, Dick passed away at home in Concord, New Hampshire under the care of hospice.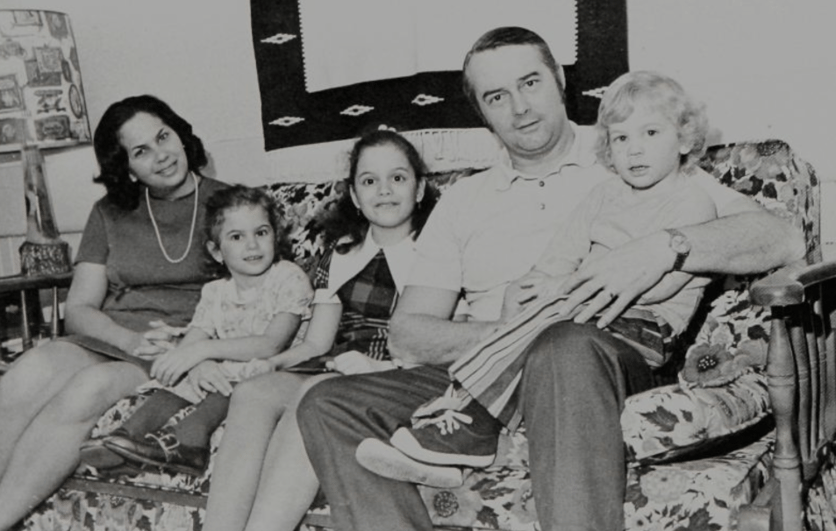 Dick Bellefeuille's career at Proctor spanned three headmasters and a sea of cultural change from the late 1960s through the late 1990s. With a background in the sciences and a prior career in the military, Mr. Bellefeuille pursued his passions as a teacher at Proctor, teaching Spanish throughout his first two decades; he spent a sabbatical year going back to school to become a certified athletic trainer at a time when schools were first creating such positions. He continued to teach in the science and math departments, offering unique courses like astronomy, sports medicine, and anatomy and physiology, as well as serving as the athletic trainer until his retirement in 1999.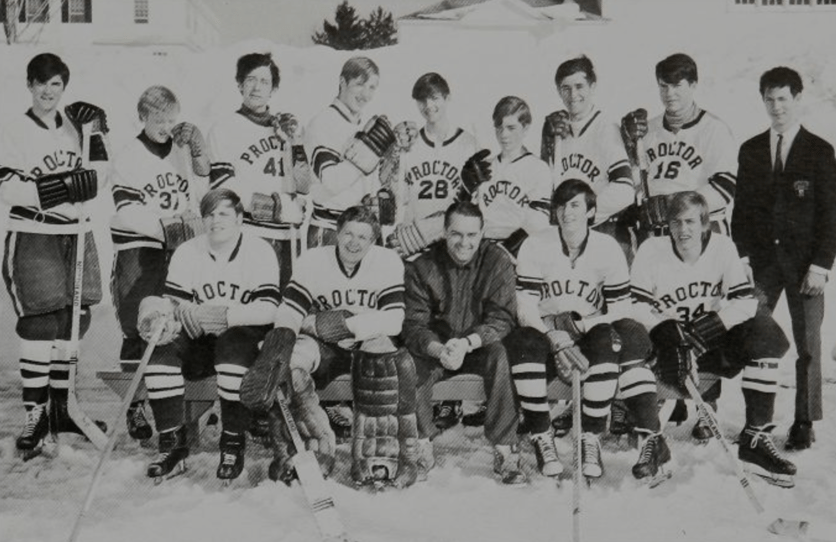 Always an advocate for his advisees, dorm residents, and students, Mr. Bellefeuille was respected for his willingness to share candid advice with those around him. This same quick wit and candor was central to his relationship with his colleagues. One of his lasting legacies at Proctor, aside from the athletic training program, is Proctor's abroad program in Spain. Shortly after Proctor launched its Mountain Classroom program in 1972, Head of School David Fowler and the school's leadership were looking for additional experiential, abroad options for Proctor students. Through a friend in Spain, Mr. Bellefeuille connected Proctor to Sampere School willing to host students for the term, thus establishing Proctor's first term abroad in Spain in 1974 - a program that has evolved and continues to run today.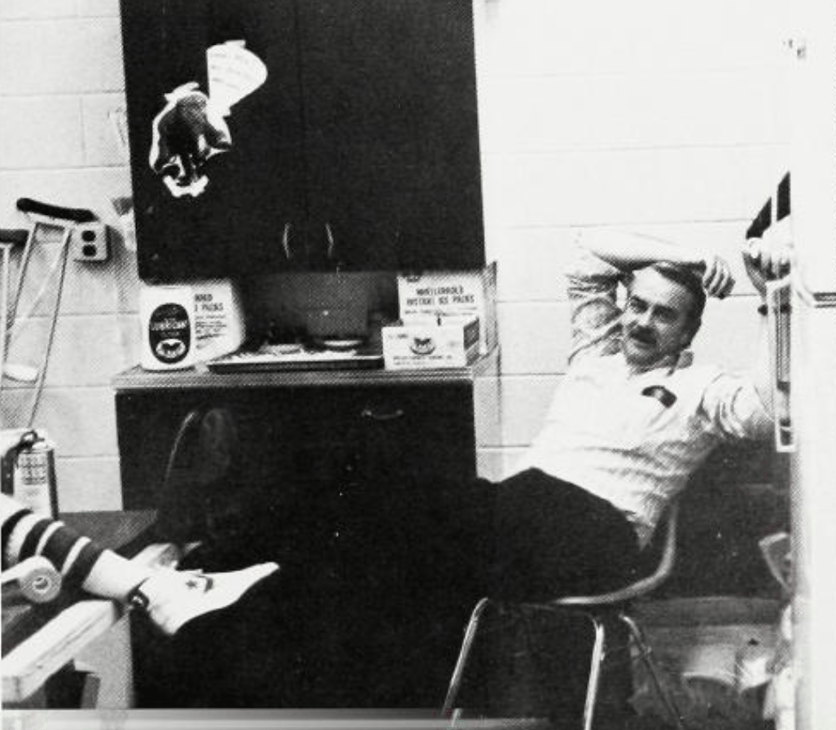 When we shared the news of Mr. Bellefeuille's decline with our alumni network on Facebook, a flurry of comments and memories filled the post. We share a few of those comments from former students and colleagues. (To read all of the comments, click here.)
Heide Novado Johnson (Science department colleague): Some time in the mid-90's, a ball python named 'Scooter' escaped up into the ceiling of Shirley Hall for several months. Apparently, Scooter decided to drop into Mr. B's anatomy class (literally) when the snake decided it wanted to return to its cage (and regular meals)... I don't know if Mr. B (or his panicked class) ever forgave us for that fright…
Dino Klamson '80: It was 1978, my first year year at Proctor. Mr. Bellefeuille was our dorm parent in Mary Lowell Stone, and we were playing hockey up on the 3rd floor making noise that probably echoed off of the nearby mountains. Then we heard the roar of a voice as he walked up the stairs. We scurried like mice to our rooms because we knew it was "butt kicking time" if he were to catch us.
Dale Thomson Milne (Learning Skills Colleague): I remember assemblies when Dick told the students, "I have to listen to your music, so now you can listen to mine!" Then he played Arie Shaw or Benny Goodman. I loved that!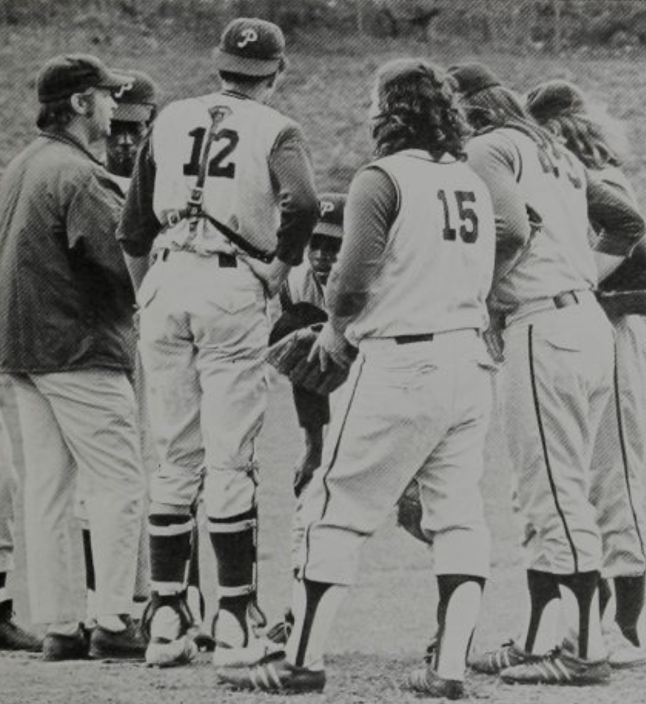 Dan Murphy '78: Dick always could bring a smile to my face even if it was with one of his ridiculous corny jokes! I always admired the fact that he was a lifelong learner and went and got his athletic training degree after decades in the classroom. Loved him as a student and valued him as a friend and colleague! Much love to all the Bellefeuilles! God Bless!
Jennifer Swift Wilson '87: He could always make me smile, especially when I was grumpy after blowing my knee out my senior year. I never could call him by his first name. He was Mr. Bellefeuille. I always had the most tremendous respect for him. My love and prayers to you all. Please give Mr. Bellefeuille a massive, gentle hug for me.
Gretchen Nash '85: Due to a turn of events in my life, I'm a Spanish teacher now. Dick was one of my Spanish teachers at Proctor and I think of him often. He always taught us Spanish "refranes" which I do as well thanks in part to him.
Amy Noonan Holobowicz '94: Mr. B, I too was always in the training room. Either for actual medical reasons or just for attention. You always made me feel like I was capable of anything! When I think of my Proctor experience, you are in that series of memories. You were my sports medicine teacher, athletic trainer, and if you wanted REAL advice, you gave it. Never sugar coated anything. I also have more recent memories of you being that welcoming face at the NH Hooksett toll! Please know that I am thinking of you and your family. Lots of love, heated gel and medical tape. XO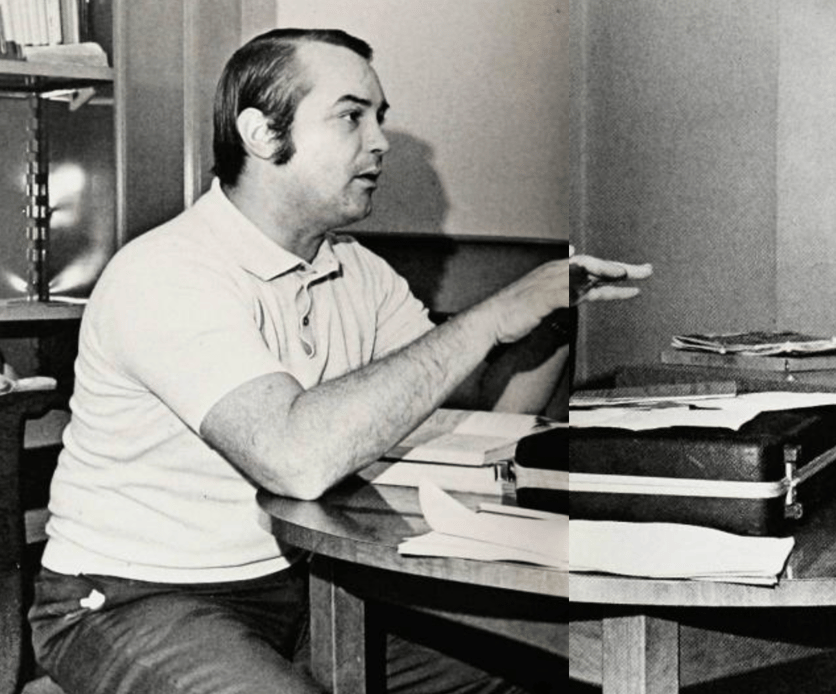 The Bellefeuille family shared THIS obituary with us. The family will hold a private service for family in the future.
Leave a favorite memory or comment for The Bellefeuille Family below.