Tomorrow, 62 accepted students and their parents will attend the first of our two Admissions Revisit Days. It will be an incredibly busy day as families attend assembly, visitors shadow classes, parents attend breakout workshops, and our current students share about their Proctor experience through panel discussions. Our unabashed goal is to present the best of Proctor, and at the same time we have the deepest desire for each visiting family to experience the authentic Proctor. This blog is for those visiting parents. It is a message as their family makes the very, very difficult decision about where they want to spend their high school years.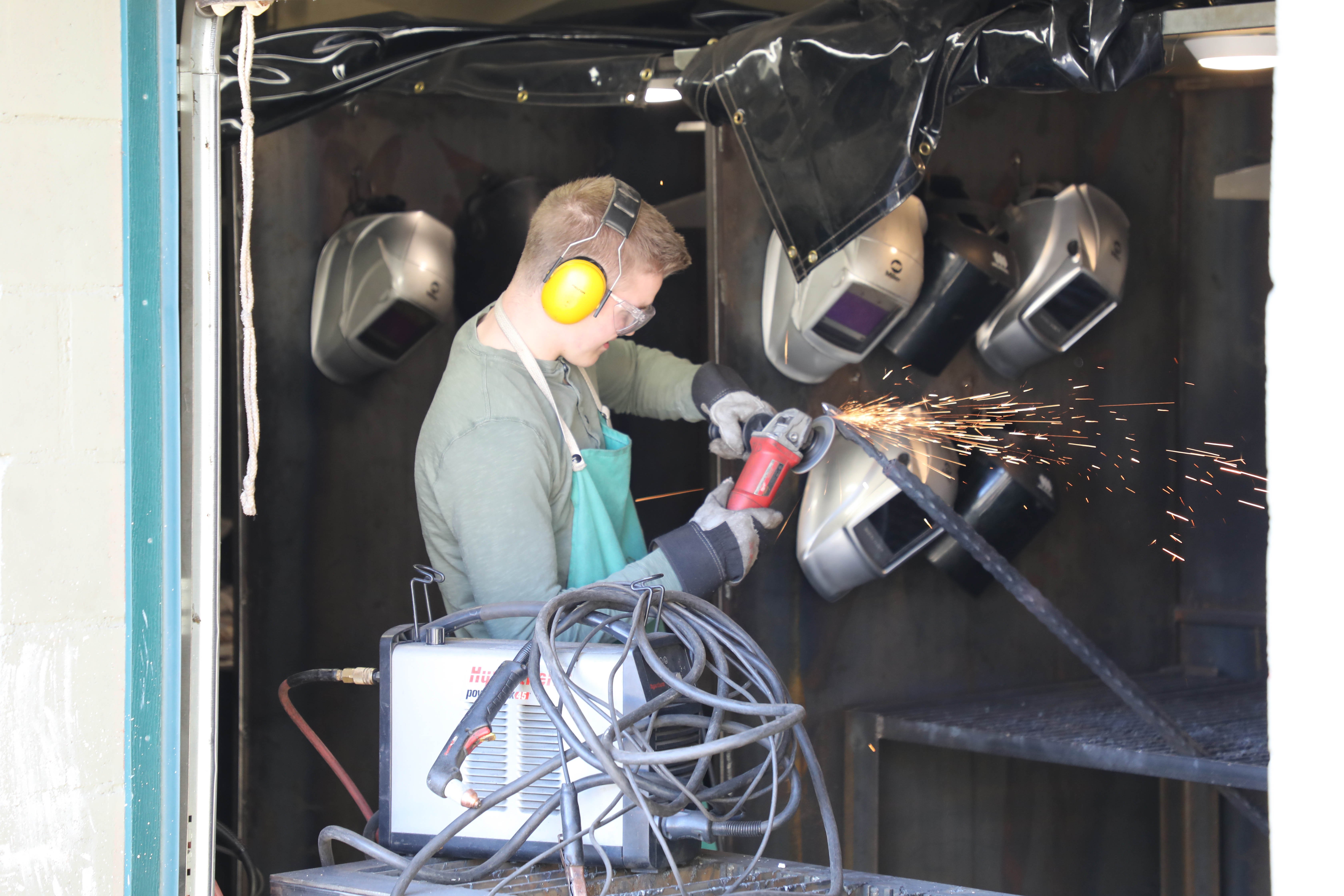 The omnipresence of technology and social media in our lives yields nonstop comparison and increased anxiety. Layer on the fears of violence, substance and addiction, and an ideological divide in our country that rivals the growing gap in opportunity between the haves and the have-nots, and we quickly find ourselves in a state of helplessness as we work to make sense of the world around us. Raising children has never been easy, but today's world brings with it a level of complexity none of us, as parents, have encountered before.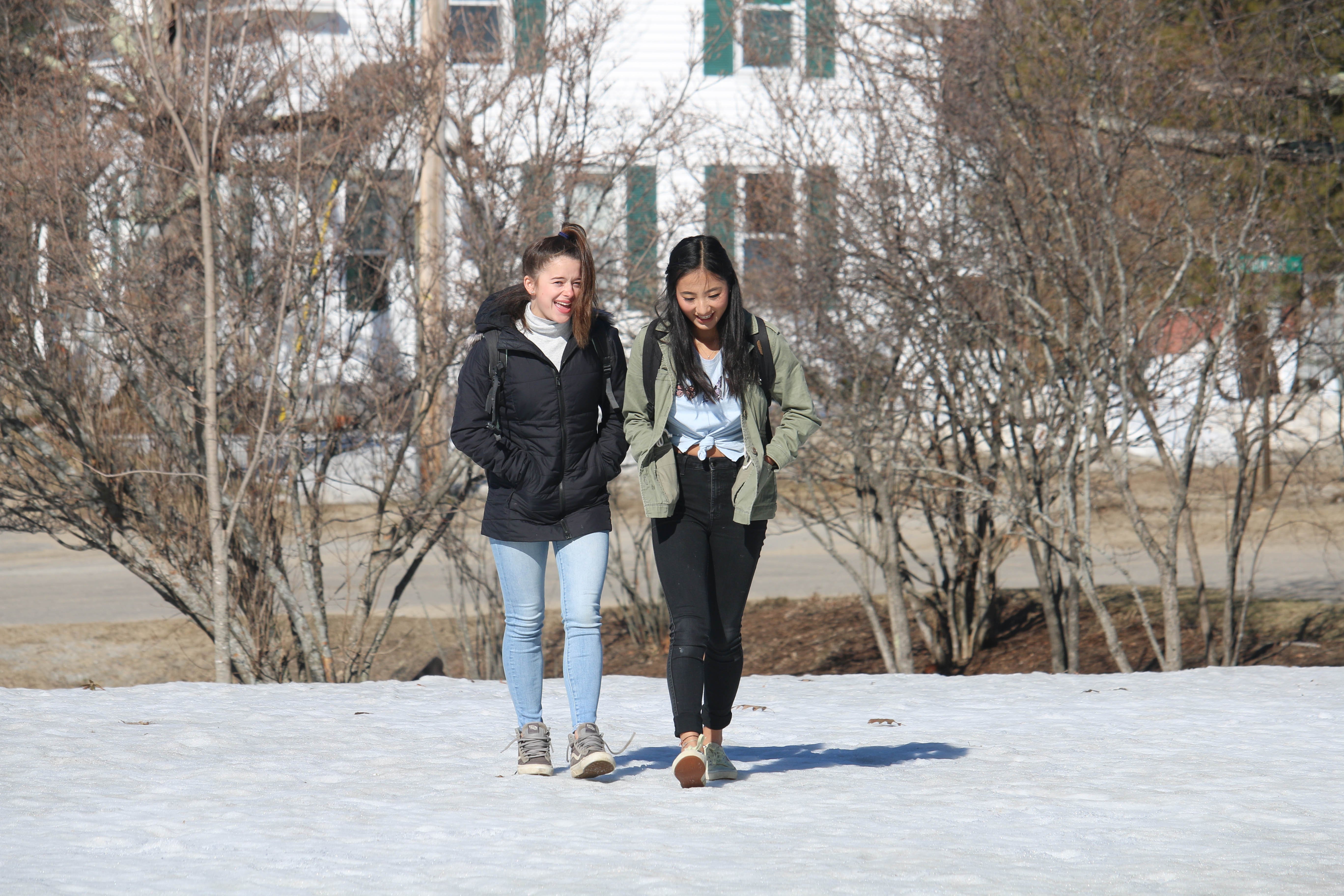 We all read the same articles on parenting. We do our best to reflect on our individual approaches to the most complex challenge we will ever face. We all share a desire to give our children the absolute best experience possible. While we would never claim we have it figured out here at Proctor, each day we have the opportunity to observe, learn, and respond to 370 different teenagers on their individual journeys through life. We believe this experience qualifies us to share a few observations on parenting with those parents of accepted students visiting campus for Revisit Days.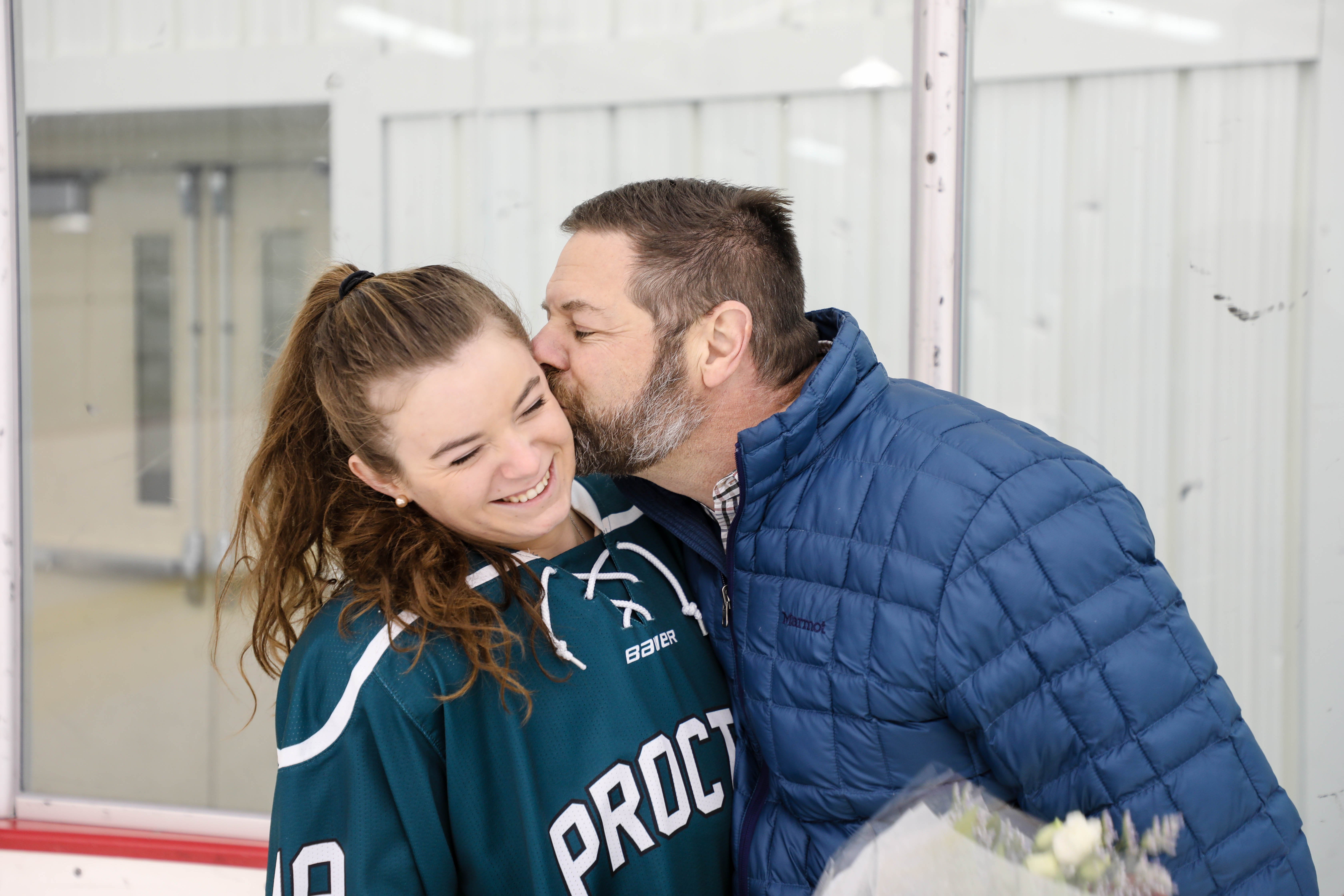 1. Validate your child's passions and dreams, as crazy as they may seem to you.
It's not about you. There, we said it. Proctor exists to create unparalleled educational experiences for our students. The breadth and depth of curriculum available in the classroom, in afternoon activities, and through off-campus programs will present countless opportunities for students to choose their own direction. As you revisit Proctor, keep in mind that Proctor will be your child's journey. Your role as parents (and ours as educators) is to guide, suggest, and introduce opportunities to our kids, but ultimately, we are here to encourage their self-discovery. The simple act of validating their choices, as crazy as they may seem to us, will have a profound impact on the passion with which they pursue their dreams.
2. Know the difference between intensive parenting and helicopter parenting.
My wife and I find ourselves constantly asking ourselves if we are becoming helicopter parents to our three elementary aged children. Are we overstepping? Are we trying to remove obstacles from our kids' paths before they have a chance to resolve the issues for themselves? How do we teach our kids to be self-advocates without constantly stepping in to be their advocates? Longtime Proctor faculty member Patty Pond shared THIS great article earlier this week discussing the difference between being an intensive parent and a helicopter parent. Intensive parents are actively engaged in their child's life. They help strategize how to solve problems. They ask questions, encourage, converse, and most importantly, listen to their child's struggles and desires. But they do not oversteer or overprotect as a helicopter parent would.
There is a sweet spot for each of us, and understanding the needs of our children within the context of their educational environment is key to finding that balance. Your child will take risks at Proctor, they will travel the globe, use band saws, and try new sports. They will live with roommates who are messy and might not brush their teeth before they fall asleep. They may miss a homework assignment or sleep through class (yes this happens sometimes). Understanding how to be an intensive, caring parent without being a helicopter parent will help optimize your child's growth. We love intensive parents, but we also encourage periodic self-reflection among our parents to recenter around that sweet spot.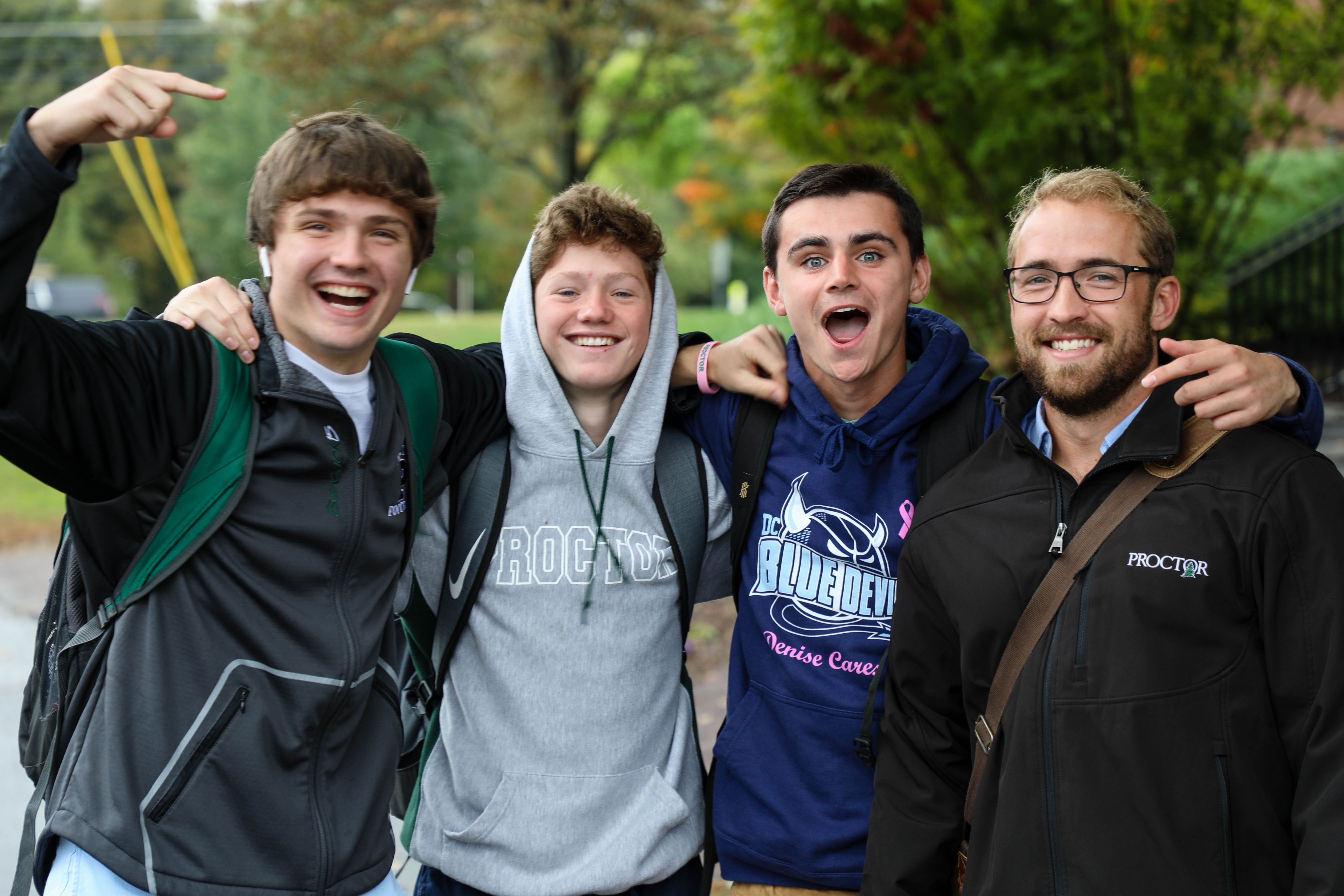 3) Choose your team wisely. We are in this together.
The greatest gift Proctor receives each year is a new group of parents with whom we have the opportunity to partner in the raising of young people. Our parents are amazing. They are generous. They volunteer their time and resources and work alongside us to help their children grow. As boarding school teachers, we ride the same roller coaster of adolescence you ride as parents. Our peaks and valleys may not be quite as extreme as yours (you tend to be in the front car of the coaster, while we are somewhere more near the middle), but every step of the way, we are with you. Teamwork is paramount to any educational experience (click HERE for one of our favorite pieces on teamwork), and as your family weighs different options for your child, consider the team you are choosing the join. Are the adults in the community individuals you see complementing your own parenting skill set? Are they individuals you trust? Are they authentic? Does the school community value what you value? The strength of the partnership you will form with your child's advisor, dorm parent, teachers, Learning Specialists, and coaches will shape your experience as a boarding school parent and that of your child. Choose the qualities of your team wisely.