At the beginning of the winter term, Proctor began accepting students into the newly-created Environmental Studies Concentration, an interdisciplinary program of study designed for students who are passionate about environmental issues and the natural world.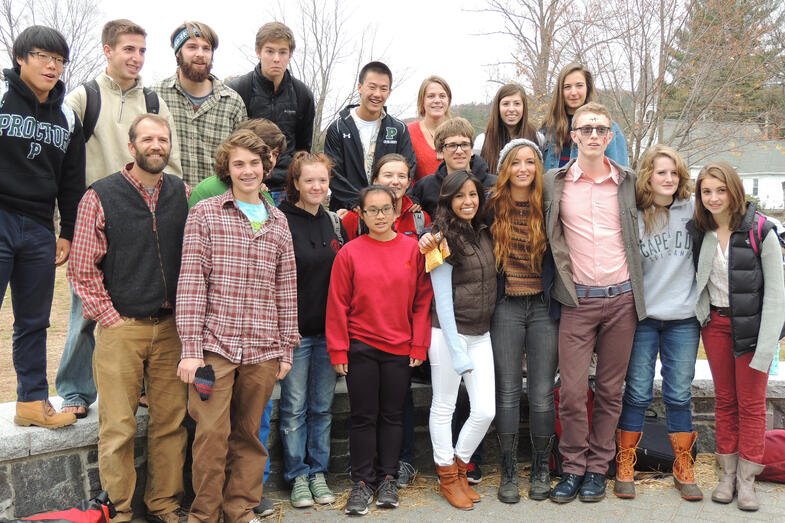 In describing why Proctor should create a concentration specifically for students who are excited about environmental issues, Sue Houston, former Science Department Chair and current chemistry teacher, asks, "What else matters if we don't have a functioning planet to live on?"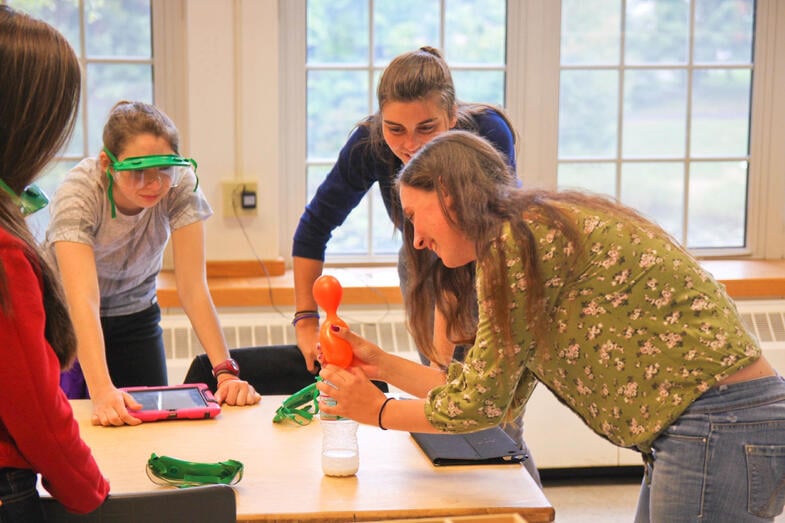 Academic Dean, Dougo Houston, describes the program this way: "The Environmental Studies Concentration is one of the trail maps that will help guide students through their Proctor experience. It will help them pull together the threads of their academic and extra-curricular studies allowing them to build a comprehensive understanding of Environmental issues."
The Environmental Studies Concentration requires students to complete 12 academic credits of program-approved courses (such as AP Environmental Science, Environmental Literature, and Wildlife Science); be involved in at least one residential or off-campus offering (such as Mountain Classroom or Eco Dorm); and be an active member of campus stewardship (through Proctor Environmental Action or involvement in recycling and/or gardening on campus).
"The Environmental Studies Concentration will focus students, not only on the appreciation awareness, and understanding of problems that face our environment, but it will open doors to solutions to those problems and point out ways students can personally act as stewards for a healthy Earth," explains Proctor's Environmental Programs Coordinator, Alan McIntyre.
In their senior year, students enrolled in the concentration will complete a capstone requirement asking them to demonstrate basic ecological literacy and complete a significant, environmentally-themed project or presentation.
"One of the best parts of the Environmental Studies Concentration is the capstone component," McIntyre explains, "The capstone requires a student to focus his or her interest in environmental issues into a long-lasting and authentic project that becomes a legacy for their efforts—whether intellectual or action based.

The concentration is open to all students, though the majority of the concentration requirements are designed to be completed in a students' junior and senior years.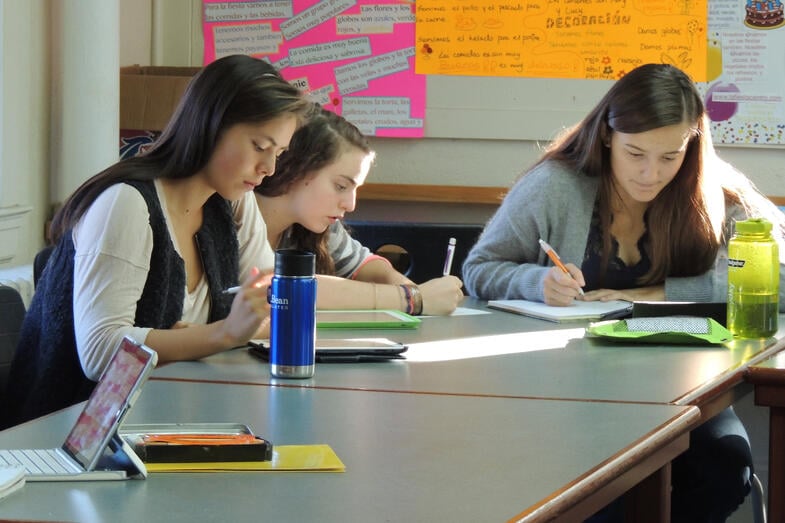 According to Frances O'Gorman '15, who has recently enrolled in the program, "Having concentrations here at Proctor will give incentives to students to choose their classes more deliberately and thoughtfully, and show them more clearly the path they are on, what they might like to do in the future, and how they might help the community."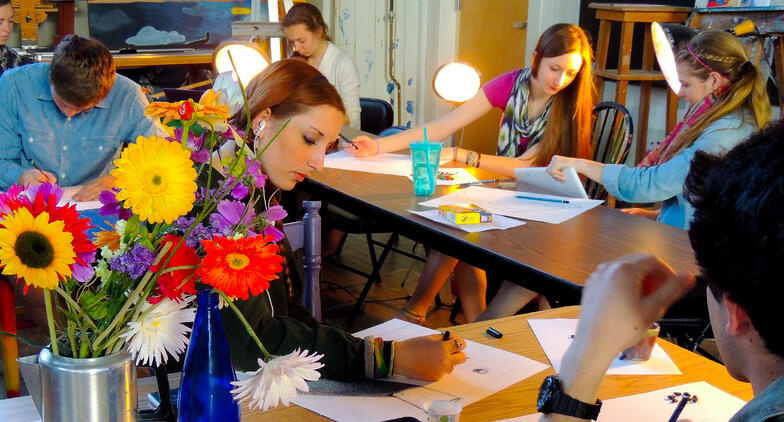 Kat Ehret '15, who has also enrolled in the concentration agrees, "I feel like a lot of the action and work that I've pursued here at Proctor and at home has always had something to do with giving back to the environment. I wanted to take these types of courses and enroll in Proctor's Environmental Studies Concentration to learn how to make a difference and to apply to the work I've started here to the work I will do in college and eventually back home in Louisiana."
Students who complete the Environmental Studies Concentration will receive a certificate of completion and special recognition at graduation. This academic concentration is just the first of a number of concentrations in development within Proctor's curriculum.