As educators, we endeavor to simultaneously provide students with a sense of freedom and a sense of security. This quest for balance has challenged parents and teachers for centuries. Different generations have witnessed the pendulum of independence swing back and forth depending on the prevailing norms of the time. What we know at Proctor is the adolescent brain biologically craves independence, but is only able to pursue that independence when surrounded by a nurturing community.
Erich Fromm, a psychoanalyst and social critic, observed people were happiest during the Middle Ages. In his book, Escape from Freedom, Fromm discussed people in that era lacked individual freedom, but had ultimate security as to who they were, what their place was in society, and what their purpose in life was, both while alive and after. Out of that security came contentment.
We have come a long way since the Middle Ages, and are fairly certain we would not want to return to that era. We value our individual freedom to make decisions. We thrive on our ability to determine the direction of our lives. And, we desire our students to experience this same freedom. At the same time, we recognize that with increased freedom comes a potential for isolation, anxiety, alienation, and fear. Fromm framed this challenge when he wrote, "Modern man lives under the illusion that he knows what he wants, while he actually wants what [society tells him] to want. To know what one really wants is one of the most difficult problems any human being has to solve. It is a task we frantically try to avoid by accepting ready-made goals as though they were our own."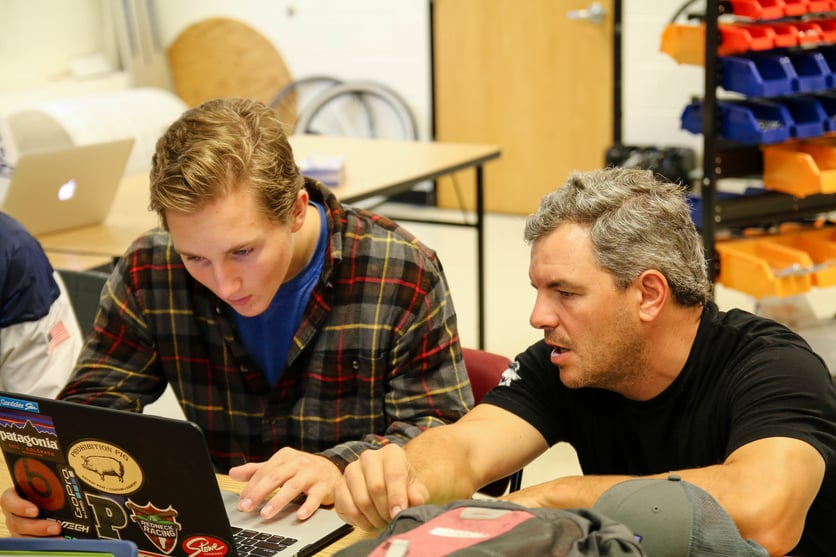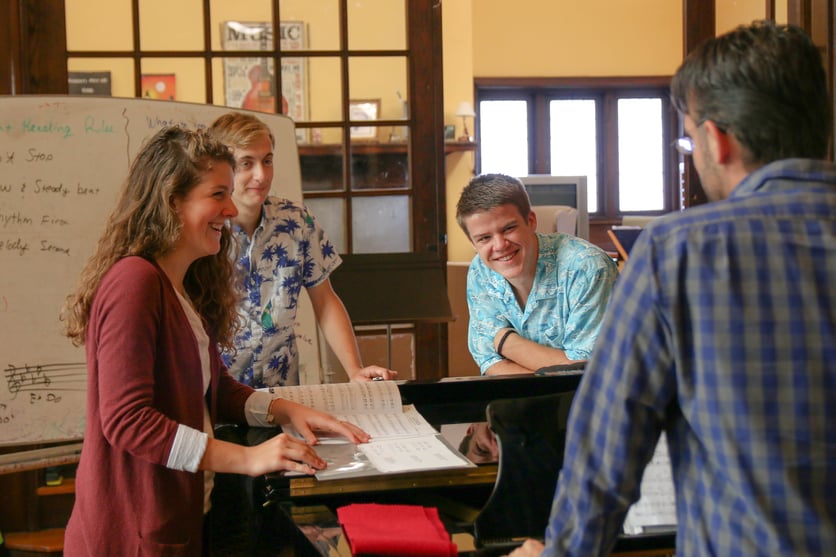 Fromm's analysis of happiness and freedom affirms our role as a school working to empower a sense of independence in our students while providing them the safety of a nurturing community. Our role as a school is not to tell students who they should be, or what they should want in life, but should be to give our students the confidence to define themselves. Dean of Faculty Karl Methven wrote to Proctor's faculty in preparation for the 2016-2017 school year, "We provide students a role to play, responsibilities, roots in a community, a sense of ownership and belonging. In our advisories, our dormitories, classrooms, and athletic teams we work to make our students feel safe so they can willingly embrace the opportunities for independence before them." Ask those students studying in Segovia this fall or getting ready to set sail with Ocean Classroom about how well we do this.
Fromm may believe security and independence are mutually exclusive, but we think otherwise. We see Proctor the nurturing community from which independence blossoms. Last week, English Department Chair Shauna Turnbull begged her students to, "Never accept what I say. Develop your own premise. Think outside the box!" Opportunities for freedom abound as the caring adults in the community encourage each student to figure out who he/she is and what he/she believes.