Like all classes this spring, Peter Southworth's Journalism students have shifted their approach to publishing their school newspaper, The Hornet's Nest. The virtual interviews, polls, and storytelling required of this project paralleled the in person process honed by the class during the first two trimesters, however, the compilation of this digital version as an entirely remote team required a significant evolution of those skills. Check out the full edition at the link below, and read on to explore two feature stories.

The Online Admissions Experience: Hannah Stowe '20
As Proctor shifted to online learning starting March 30th, students are not the only ones struggling to adjust. During this drastic change to the virtual world, I wondered how is Admissions dealing with this and preparing to welcome next year's students to Proctor?
At this time each year during the admissions process, students are visiting Proctor for the second or third time to help make their final decision about school for the following year. This spring term has proven to be very different. As a junior beginning my college search, I know that the feeling you get as you walk down a campus path, tour an academic building, or even just see the faces of students at a prospective school can make or break a choice.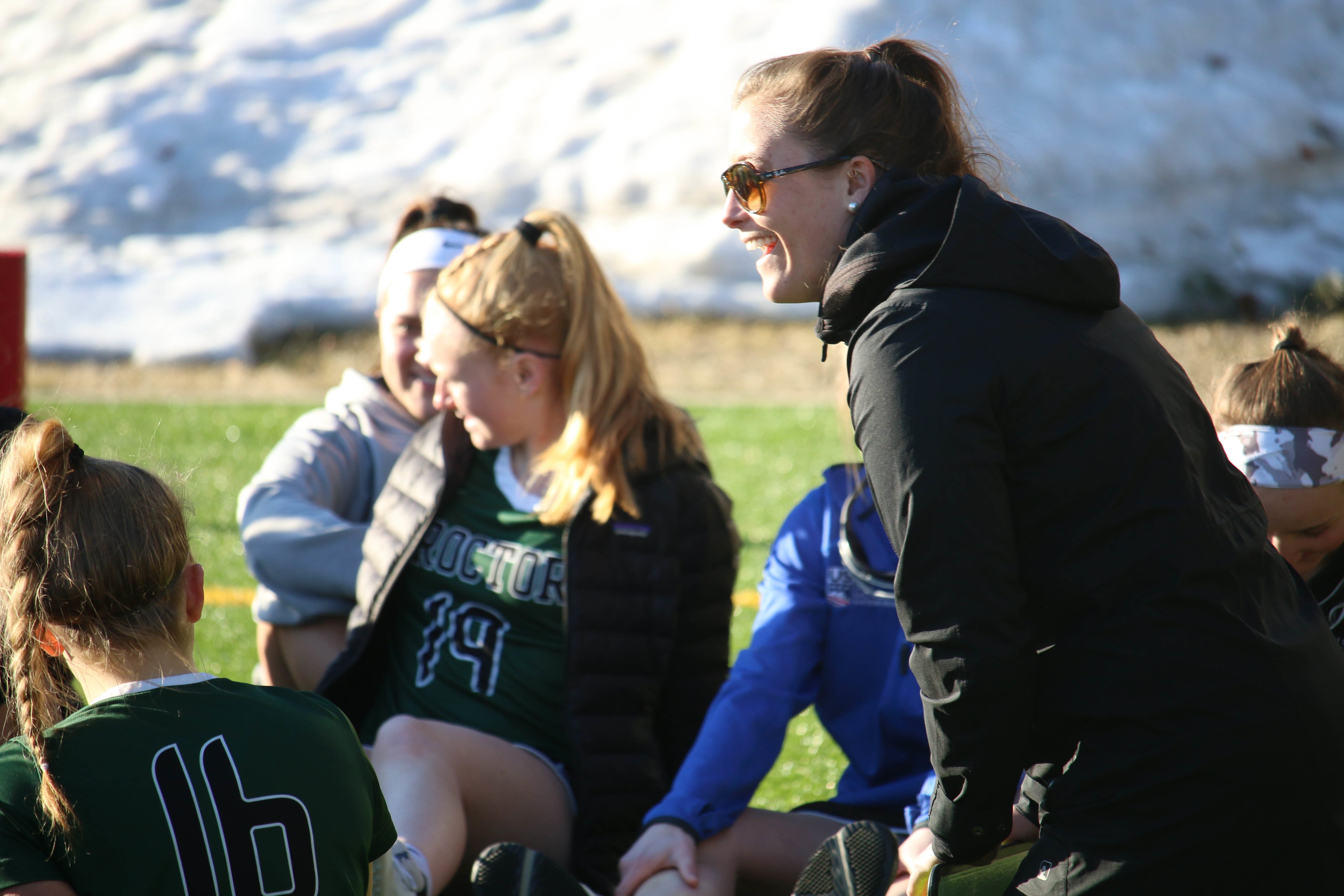 Kayla Wagner, the Proctor Assistant Director of Admissions, explained to me that it is important to put a more personal side of Proctor forward, rather than just provide information. She stated, "It's a lot about feeling and seeing the human side of the school, and seeing people that are in school and a lot of videos of students outside of class, like in the dorms or skateboarding down the sidewalk." This year, instead of shadowing a Proctor student on a Revisit Day, prospective students are matched with a student of similar interests so they can ask or text questions on the phone or email, and they learn as much as they can without being on the campus. Lacking face to face interactions, Admissions is putting together Skype calls and student panels to personally answer questions and concerns.
Kayla explained the new process and the efforts that they are making to help families be more comfortable with the new situation caused by Covid-19. "The Admissions team has been working closely with the Communications team to make videos that bring people onto our campus...." Videographer Ethney McMahon, Admission officers, faculty, and the administration have been trying to convey the actual feeling to families, to give them a connection to our campus. Much like many other colleges and prep schools, Proctor has held virtual student and faculty panels for prospective families so they can ask questions in real-time. They have done panels called Learning Skills 101, Alumni Voices a Year Out, the Proctor Experience, Leadership Forum, Outside the Classroom, and A World of Opportunities.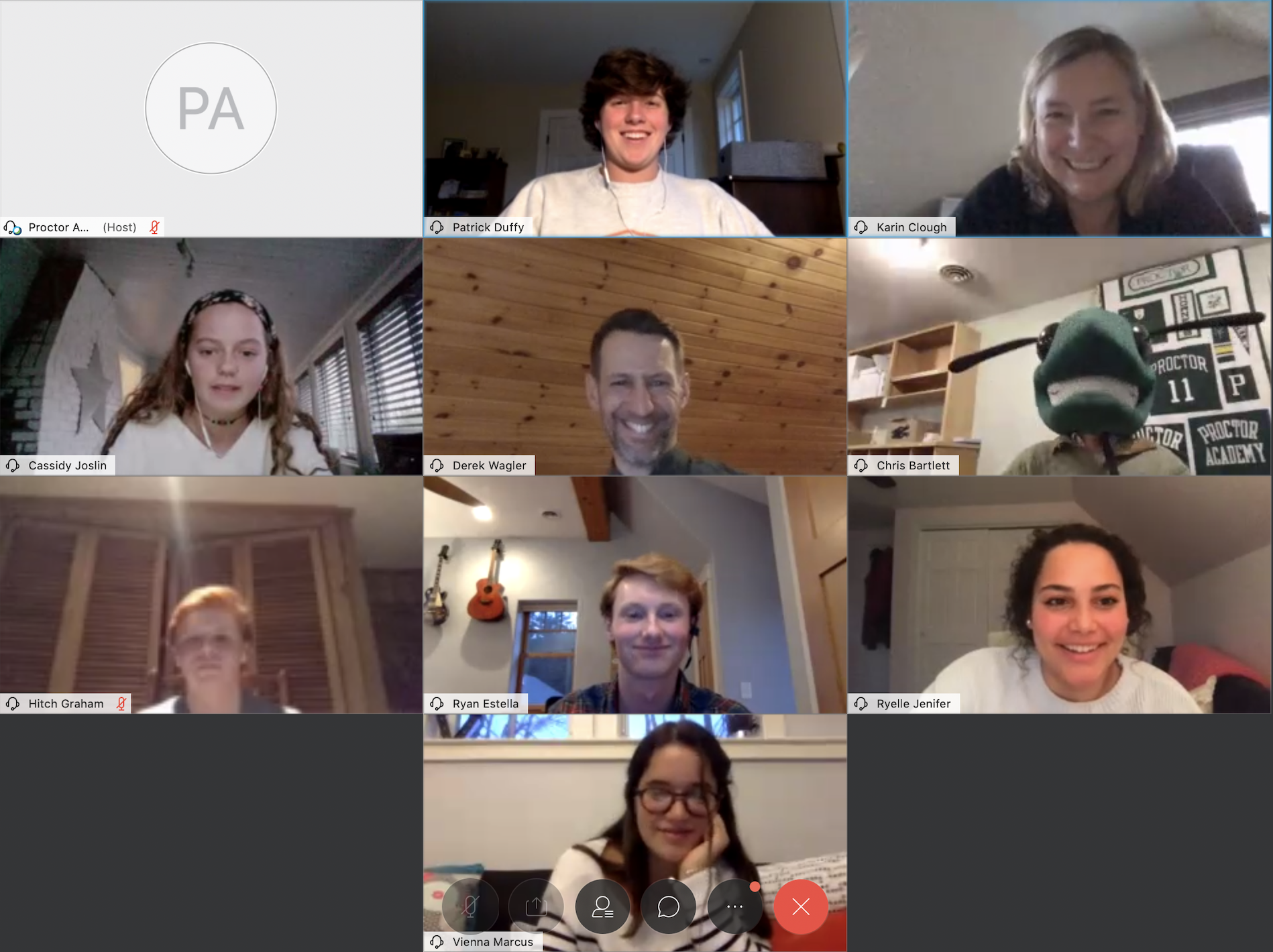 Usually, the Admissions team spends hours planning all the spring events, leaving less time to get to know prospective students. Since this term they haven't been spending as much time on planning Revisit Day, Kayla explained, "We can dig a little deeper with each student because we have the time to do so." Admissions counselors are able to get to know each student more and take time to reach out more than they would have in a usual year. They are able to connect students to people, such as a woodworking teacher or the lacrosse coach.
Things are looking positive in next year's admissions, and students and families seem to embrace the virtual experience to make their decisions. The Enrollment Report presented to the faculty in early April indicated some cause for optimism as roughly 200 accepted students are considering Proctor for next year.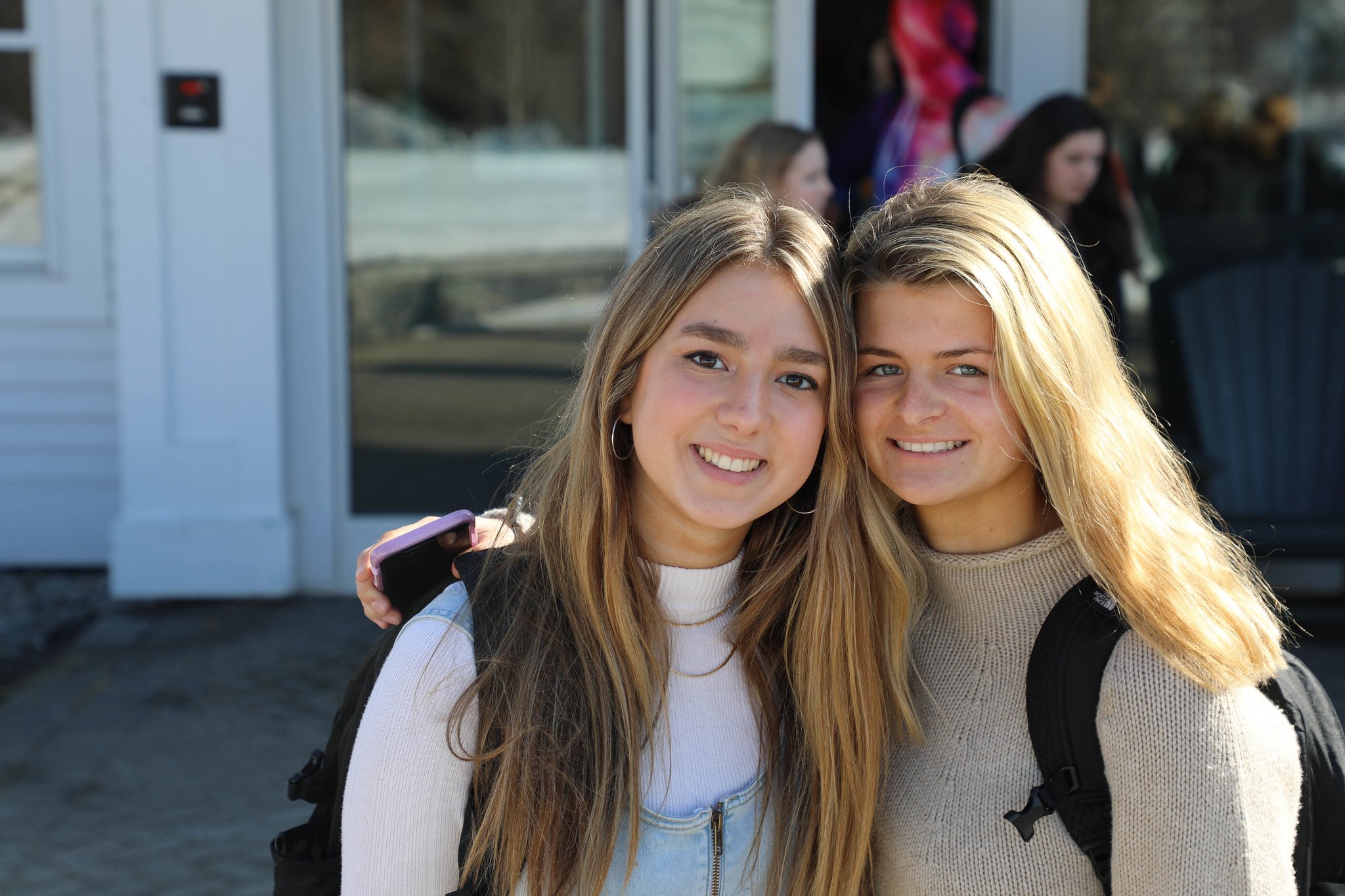 Missing Dorm Life: Sloane Wightman '21
Living together in a small dorm room, a special relationship forms between roommates. The feel of connection and the bonds of friendship are often cemented. Spontaneous funny moments, deep conversations and sleepovers are not something that you can get anywhere else.
Although it is comforting to be with family during challenging circumstances, senior Nils Holland reflected on living in a dorm: "I love being with all the boys because it's like living with a bunch of brothers. I have been living in Rulon Miller house with all the hockey boys. Being around them all the time inspired me to try out for the team this past winter. I ended up making the team and I think this helped my connections with the boys on and off the ice. The past four years I have lived with my best friends. There is no other experience like it. Dorm life in college won't be the same as dorm life at Proctor because of the close community life that Proctor provides."
The fun times also come with important lessons. Sophomore Meg Patrick observed,: "Living in a dorm has made a big impact on my life. Respecting other people's space is really important. When living with multiple girls in one building, it gets crowded easily and being able to have time to yourself is really nice. Cleanliness is also something I have become very familiar with."
For those who are missing school and wanting to be back with their friends, you are not alone. Junior Cooper Rice noted, "One of my favorite parts about Proctor is being able to return to my dorm at the end of a long day to all my friends who I know have my back and are always there to support me. It is super hard not having that constant support system at my fingertips. There is something special about living with your peers. It helps you build a strong connection with someone inside and outside of the classroom or sports field."
Junior Kerri Belguendouz reminds us to stay strong while alone: "Online school is tough, it drains you in a way you wouldn't expect, day to day it's fine but the accumulation has an effect. We just need to push through as a community and we will get through these challenging times more appreciative of the little things."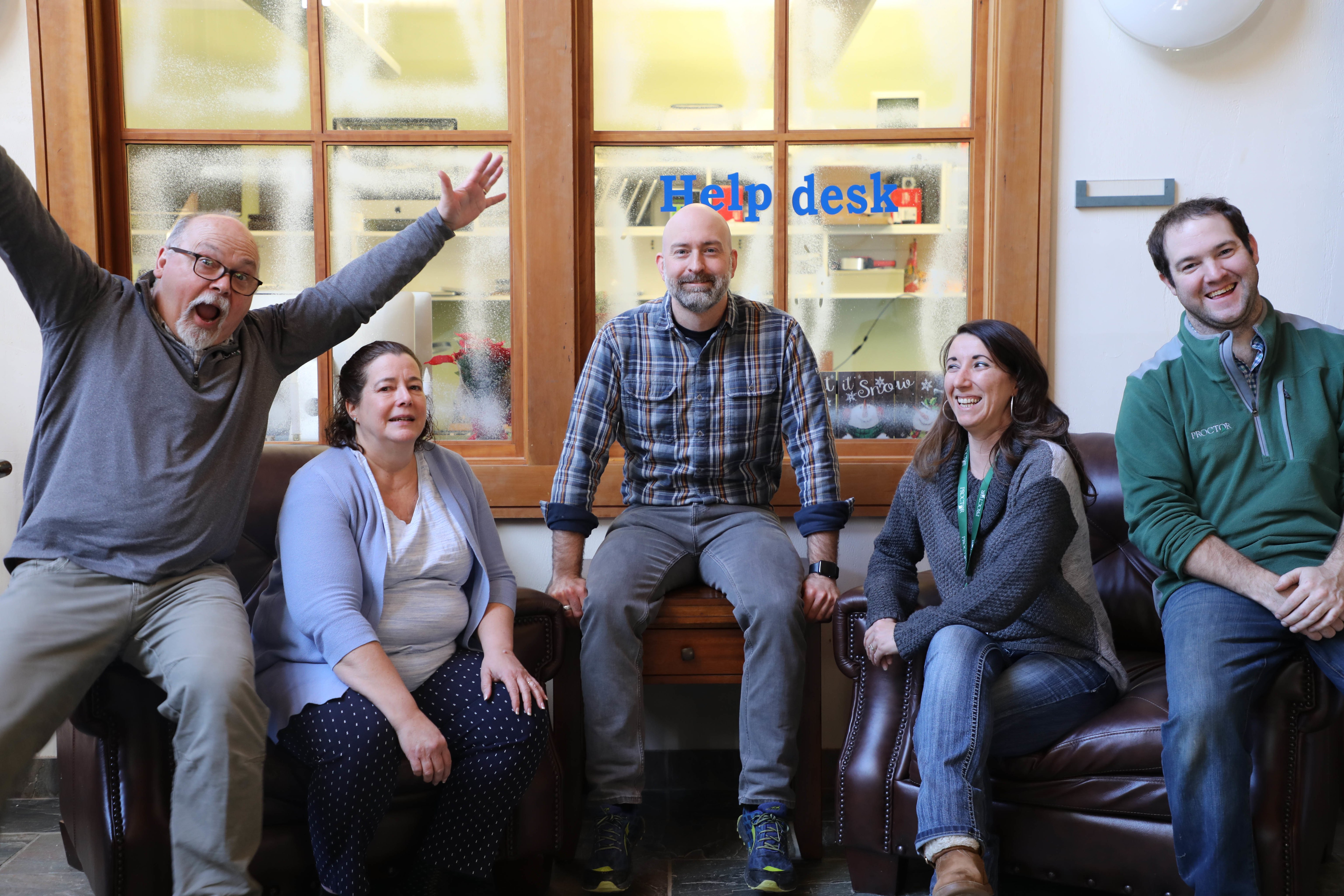 Tech Department is on Top of Their Game: Jack Fedele '20
Proctor's IT department was undeniably the most important part of Proctor for a period of time this spring. They're the ones that keep these online classes running smoothly, and behind the scenes, they are doing more than you would think. In March, as Proctor introduced the idea that students might not return to campus in the spring, the school had to prepare for the worst. This meant finding an online class platform that is reliable, trustworthy, and easy to use. Proctor was ready.
Proctor has had Webex set up for about three years. When they put in the new phones in every classroom about three years ago, they also purchased Webex for the whole school. The Proctor Tech Department had also been experimenting with Webex for about 4 years before purchasing the phone system, so they were familiar with the software, which made it easy to help students adapt. Jim Cox was ahead of the curve to help the school in online classes, "We were pretty lucky because we had it all set up and ready to go. So when there were hints that we might need to go online, all we had to do was send out those emails to students to have them set up their account." This meant all they had to do was help individuals with issues troubleshoot.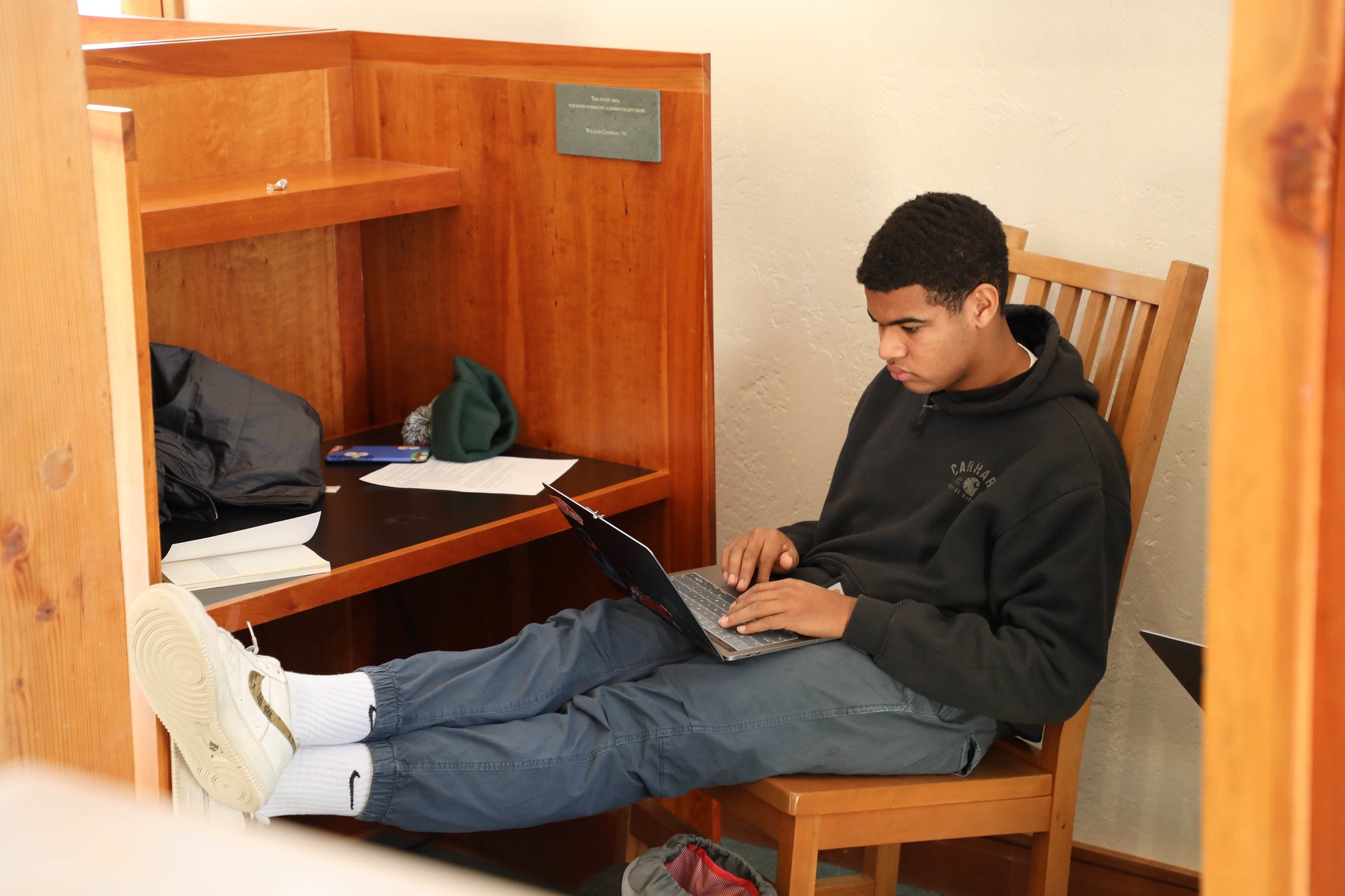 When the school started to hear about COVID-19 in China, they believed that remote learning could happen, so they planned to upgrade our bandwidth. The school went from a 1 gigabyte connection speed to 5 gigabyte connection, which is a massive overhaul. The school also installed a new firewall, as the last one would only support 1 gigabyte connections. This new firewall can handle up to 10 gigabytes, as the school will need to upgrade in the future. Now, the wifi isn't the only important thing on campus, as the tech department had to make sure all the teachers were prepared to teach their classes online.
They provided every faculty member with at least an iPad, each teacher having one capable of writing with an Apple Pencil to use Notability or some system for teaching. Adam Jones, Proctor's Technology Educator, worked on helping our teachers learn how to navigate Webex and get the most out of the program. Heidi Thoma, the Lovejoy Librarian, also helped teachers with information on how to teach remotely and provided resources to guide them.
The Proctor Tech Department does a lot for us whether we are on campus or at home. It's a critical aspect of our life, from sending a text to ask if your roommate can let you in to your dorm room to accessing every class through a device. While this COVID-19 situation is not ideal, Proctor Tech keeps us connected.