We can feel the momentum start to shift toward the end of the year as the weather warms, the river beckons, and in early evenings students spontaneously gather at the firepit, by the pond, and outside the Wise Center. During this time we are reminded from an unlikely source to use our skills!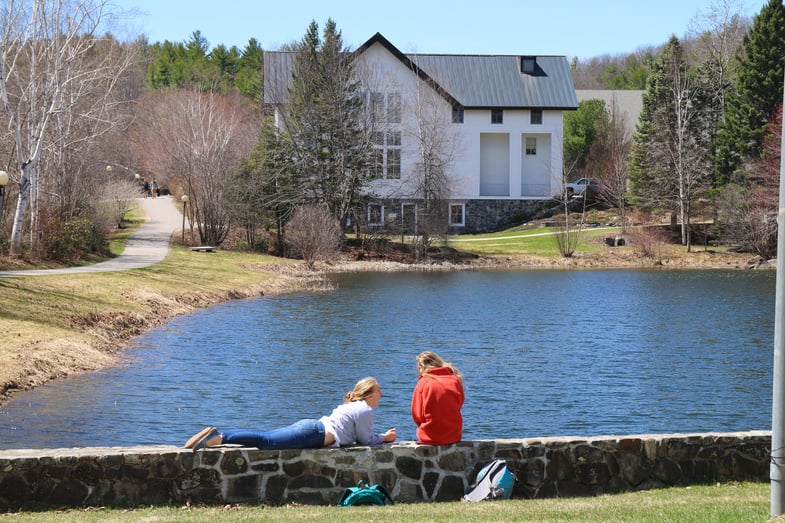 At the same time our students continue to work through classes, prepare for AP exams, and dedicate themselves to afternoon commitments. Phil Goodnow's Criminal Justice class welcomed Trooper Vince Grieco and his partner, Lynchen, to campus Tuesday morning to discuss K9 patrol in relation to the search and seizure laws they have been studying.
Trooper Grieco's entire presentation was captivating, however, one line in particular caught my attention. When describing the training required of a K9 team (28 weeks of training before a dog and officer can serve in addition to eight hours per week of ongoing training), he exclaimed, "Our dogs are bred to want to use their skills exclusively. There is no untapped potential in them."
While we know full well humans respond differently to training than dogs (and we are NOT comparing our students to dogs!), Trooper Grieco's statement is one we cannot ignore. For Lynchen, her sole responsibility is to respond effectively to situations in which she is placed. She has a skill set that is invaluable for New Hampshire's State Police and has saved many lives during her six year career. However, Trooper Grieco followed his previous statement by noting he's not looking for blind obedience in his dog, in fact that would be detrimental to his work with her. "I want her to have the confidence to trust her instincts and act on her own should she need to if I, as her handler, goes down."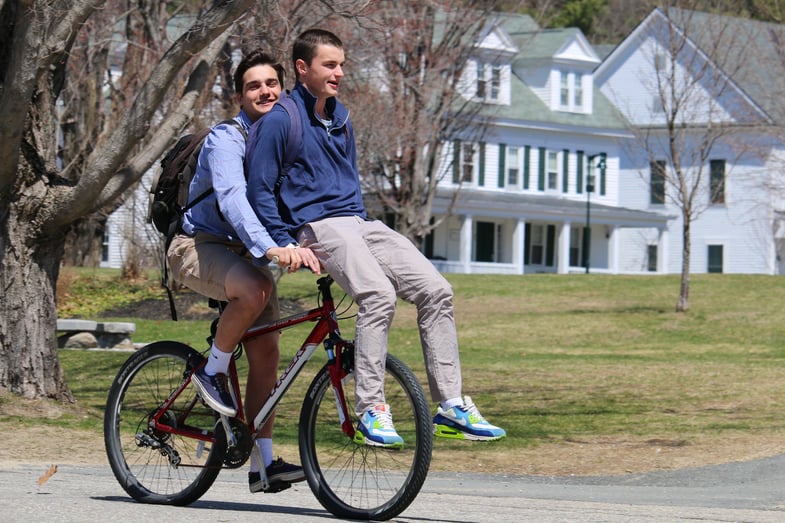 As I left the Wise Center after Trooper Greico and Lynchen completed their demonstration for Phil's class, a few questions popped into my head. How do I use the skills I have been given? Do I allow myself to have untapped potential? How do I respond to the training I receive in my life? What about the training I am giving others - does it inspire confidence to act independently?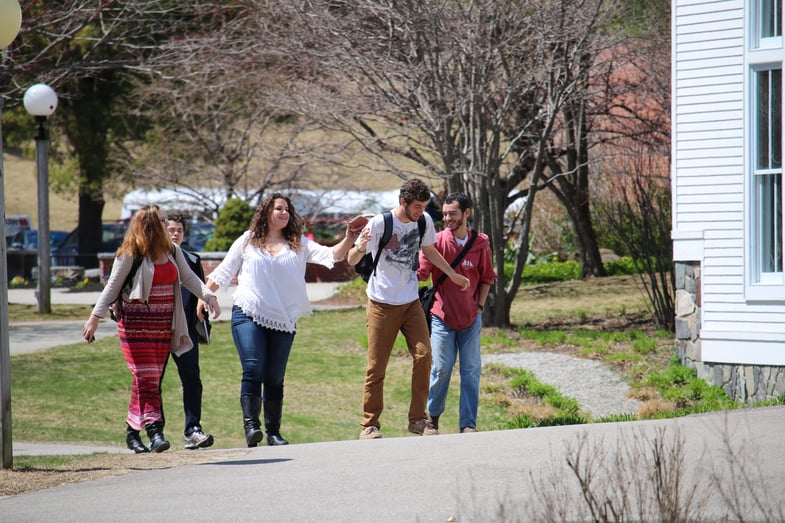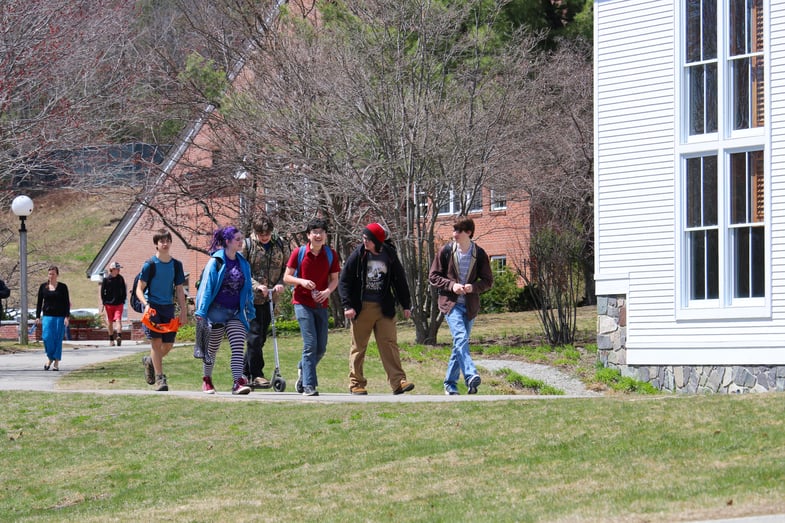 Each of us will probably answer these questions differently, but over the next three weeks it is our hope the sixty seniors who will engage in Senior Project will think carefully about their answers to these questions. Their class time and official 'training' at Proctor is complete. The skills they have gained during their time at Proctor are diverse and well-honed, but without an independent confidence, these skills will remain untapped potential.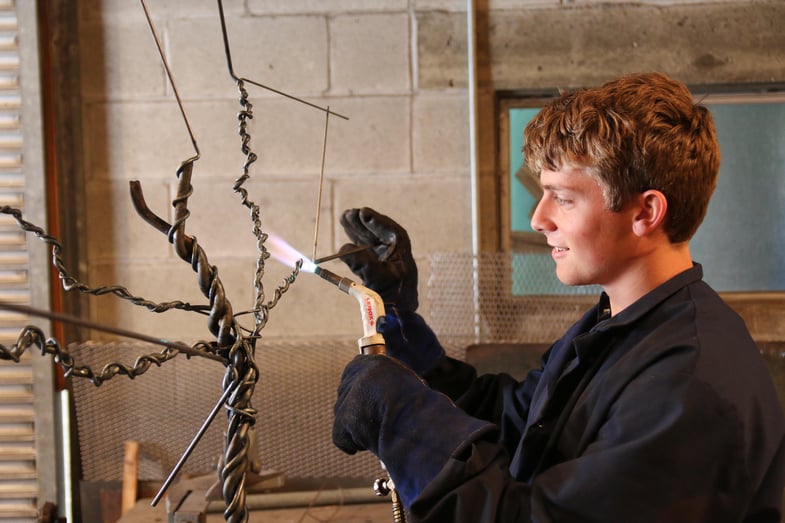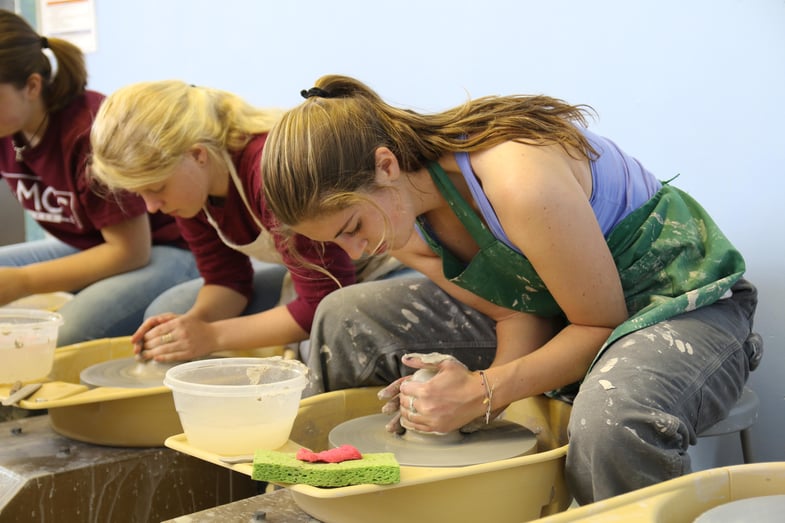 This is why we do Senior Project - to give students the opportunity to learn new skills and to apply prior training to meaningful endeavors that can serve as a launching pad for future careers. Whether the project is building a boat, interning in the Athletic Training room, or completing Wilderness First Responder training, we remind students to pursue the application of their skills with the same unfettered abandon Lynchen approaches her daily work. Use your skills and do not leave any potential on the table!