If your mind is in anything like mine, it has spent the past few weeks spinning: the final weeks of Winter Term, final exams, final arts performances and games last weekend, rational (and irrational) fears surrounding the spread of COVID-19 and its impact on Proctor, Super Tuesday primaries, and so much more.
Every evening I sit down and take a deep breath. I made it through the day. And then before turning in for the night glance at my to-do list for tomorrow and realize the chaos picks up right where it left off. We are all ready for Spring Break and the opportunity slow down. But in the middle of these busy weeks, it is important we refine our ability to embrace the challenges that inevitably enter our lives.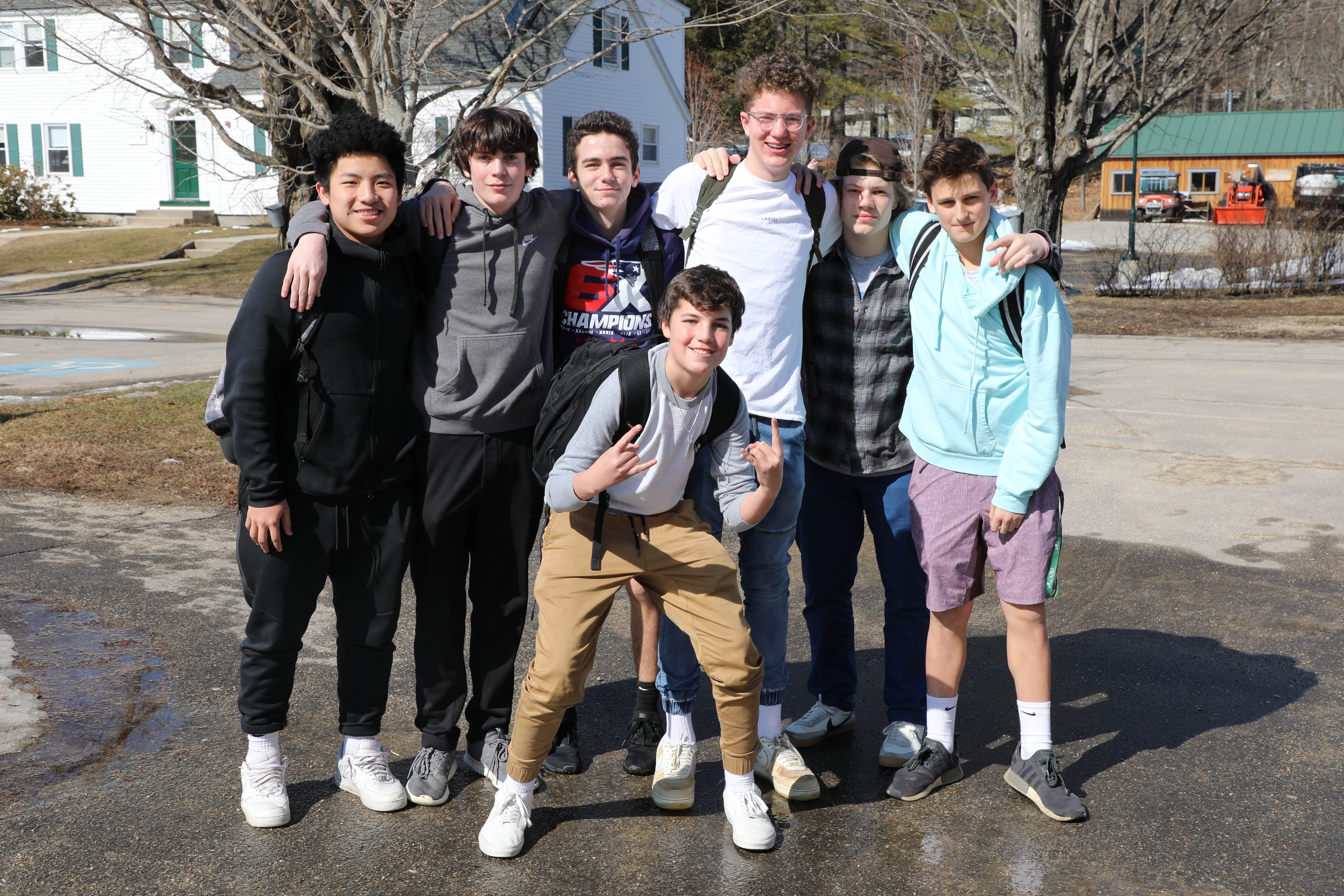 My youngest child feels big feelings. She always has. She probably always will. Her fears are magnified when uncertainty creeps into her world. Validating her feelings without running from them is a balancing act we will never master as parents. However, the mantra we have embraced with her when things feel scary is simple. We remind her she can do hard things. She repeats "I can do hard things!" quietly at first, slowly gaining confidence with each repetition. Raising her has broadened my understanding of cliché terms like grit and perseverance -- it is not about simply pushing through a challenge with brute strength, but about understanding the intersection of strategies and support of others that allow us to successfully work toward a desired outcome.
As boarding school educators, we find ourselves having similar conversations with our students, daily, especially near the end of the term. Final exams are hard. Winters in New Hampshire are hard (although this spring weather has shifted energy on campus considerably this week!). The roller coaster realities of an adolescent social life in a small community are hard. And yet with each hard thing we accomplish, we grow stronger. We gain confidence in ourselves. We realize we are capable of so much more than we thought possible. We appreciate the critical role others play in our success: advisors, Learning Specialists, dorm parents, coaches. And perhaps most importantly, we recognize we have the capacity to play that same role in the lives of others.
We enter Spring Break with a sense of accomplishment that can only be felt after navigating challenging waters. The adults in our community feel it as much as our students. We did a hard thing. Most Spring Breaks are filled with relaxation, but this break will likely be a bit different for many of our students and employees given the fluid situation surrounding COVID-19. We will need to be flexible and remain agile as students, educators, and parents as the unknowns of travel restrictions domestically and internationally become knowns. And, of course, we will periodically need to remind each other that we can do hard things.