As students packed their bags for Spring Break on March 6, COVID-19's impact on our school community was not top of mind. We knew it would impact a few of our international students' vacation plans, but prevent our return to campus to start the Spring Term? Few of us could imagine that reality.
Yet here we are ready to dive into online classes and distance learning Monday morning. Our teaching faculty have worked tirelessly to completely redesign their courses in preparation for distance learning. They have stepped so far out of their comfort zone to adapt. Those more tech savvy among us have lent a helping hand, offered suggestions and put forth tutorials to help those less tech inclined. Department Heads have led the charge, and faculty have bravely stepped foot into the white space of the map that is online learning, understanding that connection with our students is the ultimate goal right now.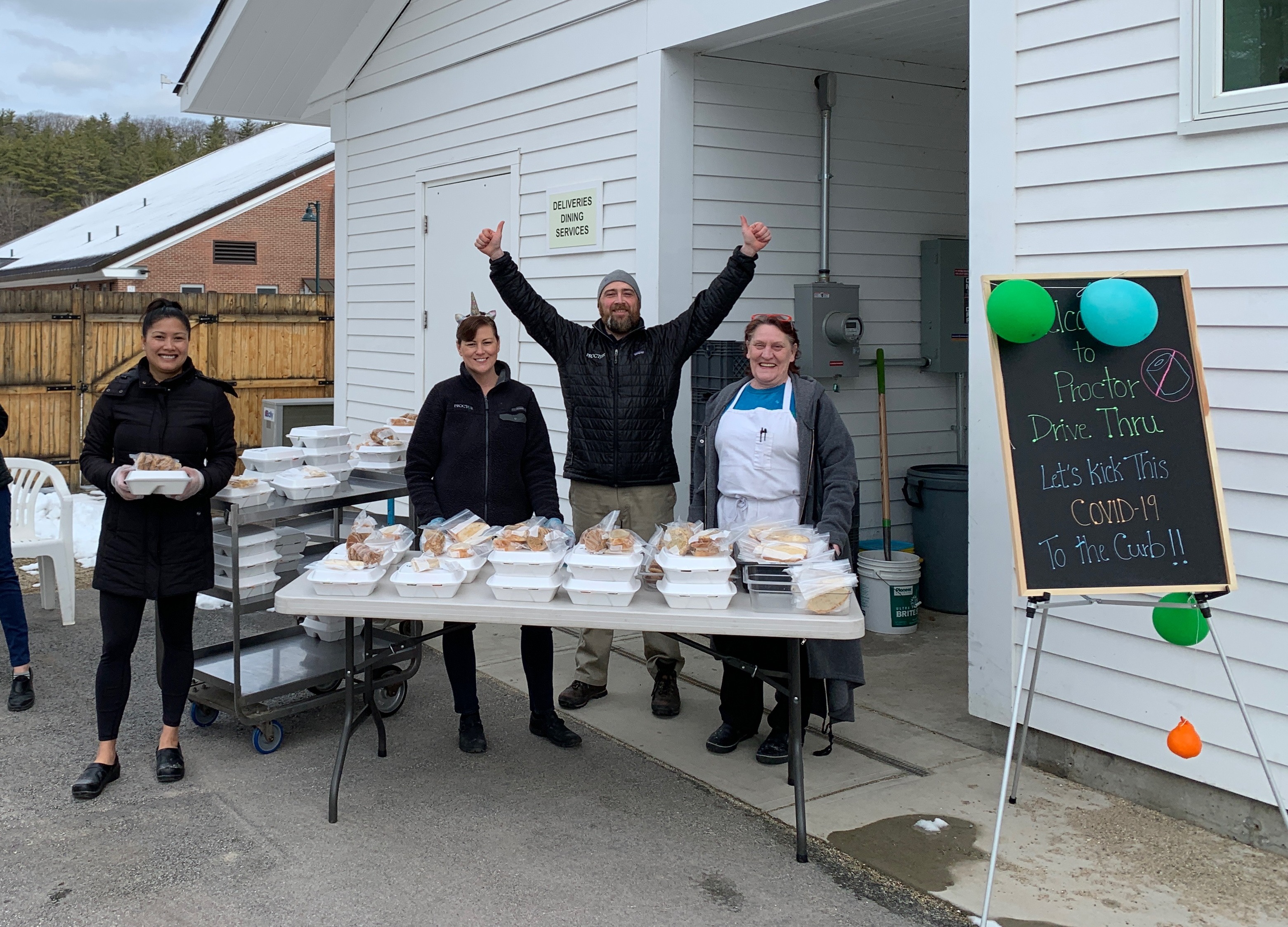 Advisors and our Student Life team have worked with Alex Estin in the bookstore to ship home belongings and books needed for classes, including art faculty shipping supplies to their students so they can continue to develop their craft from afar. Faculty have voluntarily stepped up to offer 31 different afternoon activities ranging from a very popular Proctor eSports League to fitness challenges, online yoga, cooking, and music lessons. We have attempted to think through dozens of contingency plans to help our students stay connected during this time of physical distance. The work that has been done by faculty and staff as well as by our students and families to adjust to this new reality is more impressive than this sunrise captured by Chris Grotnes yesterday morning. The best of Proctor always shines through when we encounter stressful and uncertain times.
We enter this Spring Term full of gratitude for the community's collective willingness to step up and lean in to the challenges this pandemic has placed in our lives. We know this spring will feel different. We also know this community of learners and educators is as resilient as they come, and much good will come from our time 'together'. Unanticipated benefits await us. New forms of connection discovered. New teaching strategies unearthed. We will come out the other side of COVID-19 as a stronger, more agile, more vibrant school that values our community more than ever before.
Today, Assistant School Leader Jane Ellis '20 sent an email on behalf of our School Leaders to students and faculty encouraging everyone to embrace the unforeseen hurdles that stand in our way, "We write to wish everyone luck on their first day of online classes tomorrow. We understand that these circumstances are less than ideal; however, we must work through this as a community and do the best that we can. Remember, Hornets fly in the rain!"
Yes we do, Jane, yes we do. We got this!